Show producer Grace McNamara said the show enjoyed the highest attendance in more than 10 years.
"Given the extraordinary circumstances around in-person events, we were thrilled to have been able to produce IWCE again, which brought a diverse line-up of educational seminars, world-class speakers, and hundreds of products to thousands of attendees, making this show one of the most important gatherings in our industry's history!" McNamara said.
IWCE featured 100 exhibitors and over 3,500 attendees representing 48 U.S. states and 34 countries.
"The energy and enthusiasm in Fort Lauderdale was overwhelming, creating a full-force comeback," she added.
The improved turnout was confirmed by Australian visitor David Symons, at the show representing Alphatex Industries.
"As far as the first show since the pandemic, the IWCE this year was fantastic with a greater turnout compared to others I have visited."
"The show itself was no larger than previous years however it was very well attended with almost all of the North American key companies there to either exhibit or as visitors."
Symons added that freedom to travel and easing COVID-19 requirements in Florida were key to the show being a success.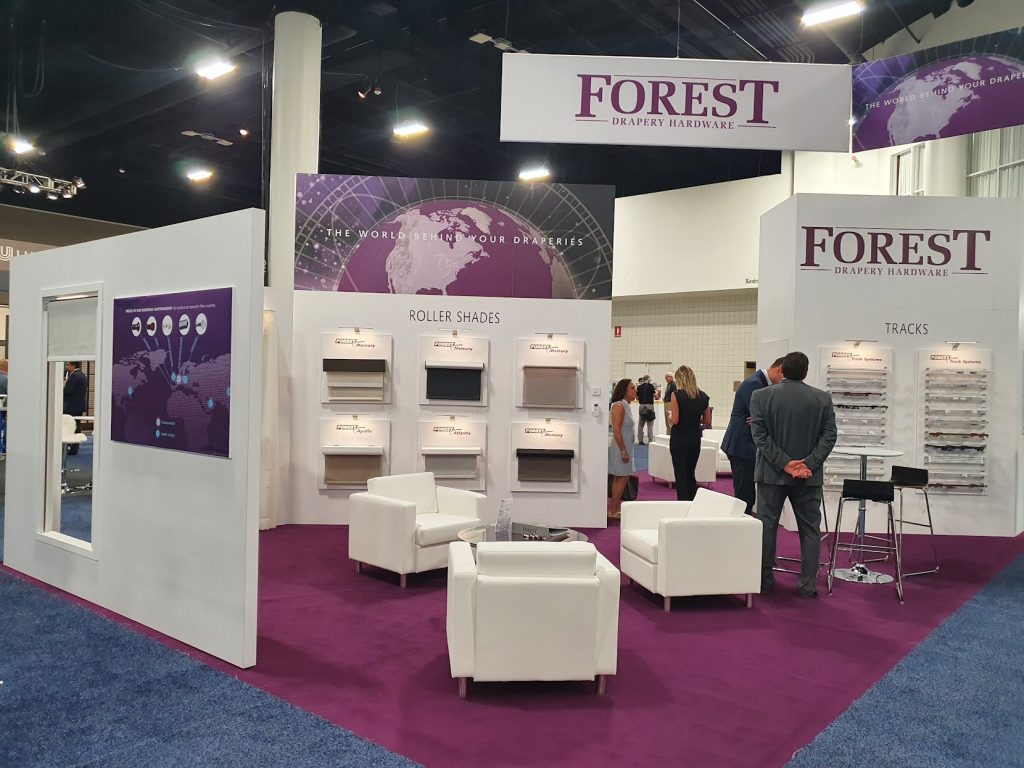 As well as Australian visitors, there were a number of Australian companies exhibiting at IWCE. Don Hailes from SPP Industries was one of those, to be part of the Romasafe launch through Louvolite Canada/USA.
"My initial impression was very favourable, the show itself seemed small by BMAA standards, but was very well laid out. The quality of the stands was excellent, there was a great buzz and I think a lot of exhibitors invested in higher standard fit outs hoping for a larger turn out than previous years."
"The visitor attendance was fantastic and mainly from the US. I am unsure of the figures, but from what I have been led to believe, there was a significant increase on previous years.
"I personally think this could be put down to fact that people needed a good reason to 'get out' from under this COVID-19 cloud we've all been living under."
Hailes said his trip was a resounding success with an incredible reception to the Romasafe system.
"With the new cord and chain legislation coming into force on May 1 in Canada and soon to be followed by the US, interest in child safe roman shades was at its peak."
"It was interesting to notice the amount of Roman shades being exhibited at the show – it looks to be like they may be coming back in vogue, even better for us."
Another Australian on the stands was David Fezer, CEO of Alpha Tubular Motors Global Corporations.
"I think it was great it was great to finally mingle with people face-to-face without needing masks just getting back to business as per normal. There were fewer people than we thought, but it still ended up being a good turnout. We had nine people manning our booth and it was pretty flat out or two days," Fezer said.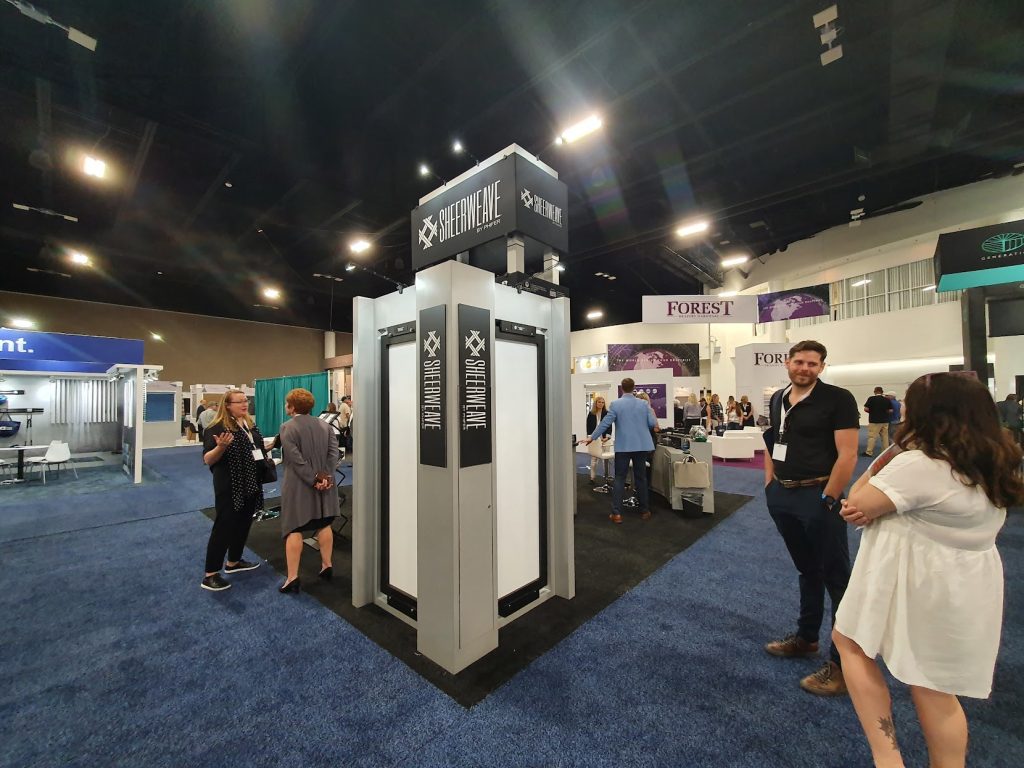 "The quality of the stands was not at the same level we have in Australia, but the quality of the business was great. As it was in Florida, most of the visitors were from Florida, but there was a lot from the Caribbean and also Canada.
Fezer said the purpose of his visit was to engage with his team in the USA and to attend the grand opening of Alpha's new facility in California.
"It was great to be able to open up, have meetings, see our competitors, see our customers and just enjoy business back to normal."
"Alpha is doing incredible things in the US and the growth is amazing. To be able to attend these events is great because we get to see a lot of our customers at the one event," he added.