What does it mean? How did it begin? The beginning of a lifetime and the start of a dream?
Struggle and growth or the struggle to grow?
These are questions I've been asking as Dalekit reached the quarter century mark. The truth is, 25 years, probably means many different things: is it 25 years of learning, experience and growing skills, or 25 years stuck in a rut repeating the same year 25 times? Or perhaps a bit of both?
What's certain is that 25 years of Dalekit have sent me on a trip down memory lane; one that I'd like to share with readers.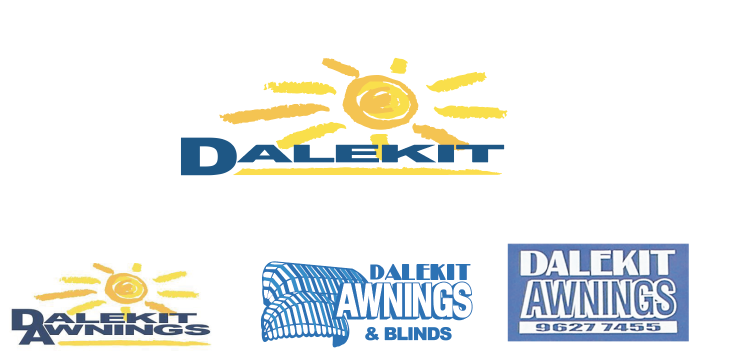 Let's start at the beginning and a frequently asked question: Where did the name come from? Quite simply, as a 19-year-old walking into the business registry office with my father, we purchased a shelf company and from a list of names, we chose Dalekit simply because it was the one name that formed a word.
So what does it encompass, the Dalekit name?
As Shakespeare wrote "What's in a name? That which we call a rose by any other name would smell as sweet."
My father once said, "It's the name that we make it, the name is just a name. Dalekit means excellence, a name you can trust."
The name was a beginning and my father's sentiment a driving force. We took it and with a team of five, quickly built long-lasting relationships with fabric suppliers Ricky Richards and Goodearl & Bailey and set about supplying a small number of customers with some basic products.
Now, 25 years on, I look at what we have achieved – over 40 staff, 28 external awning products, four roof systems, two internal blind products, 33 external fabrics on our pricelists and 121 stocked lines of internal fabrics, staff trained so well they are in demand, but also loyal; one has been with us from the beginning.
From early days in the small tin shed we called a factory, to our current 7000 square metre home, we have learned a lot. In particular, we know that we need to evolve with the times. In 25 years, technology has changed, customers' needs have changed, staffing needs have changed and Dalekit has constantly worked to change and update its procedures and processes.
Amid the current challenges of global supply shortages and the ongoing effects of the pandemic, we will need to continue to grow and evolve.
There are only a small number of companies that can say they have made it to just five years in business, fewer still to 10, 15, or 20 years. Those that make it to the quarter-century mark can all say so with pride.
For me, building Dalekit has been an immense source of pride. It's also been "my purpose" to say I can provide more than 40 families with an income, over 300 customers with a product they can reliably take to their customer's home or business and be happy to back it with their name. It's also been about investing in the business, most recently in a state-of-the-art new cutting machine.
These achievements have involved hard work, long hours, staff changes, little factories growing to bigger, and bigger still, leading in turn to longer hours and even harder work.
They have also involved loyal employees and strong customer relationships, as well as passion, perseverance and dedication. Marking 25 years is more than a celebration of time. It's our celebration of all the things we have achieved, the struggles we have overcome and the sacrifices we have made to succeed.
Thank you to everyone that has been a part of the Dalekit journey – to staff, customers and suppliers alike.
To celebrate 25 years, we are throwing our doors open to old customers and new, and will be holding an open day Wed 24th August, 9am – 4pm at our South Windsor factory to meet the team and see our new facilities.
Our major suppliers will be on-site throughout the day and will be at visitors' disposal to update sample books, answer technical questions or simply say hello.
I encourage WFA readers to contact us for further information or keep an eye on our Facebook page for regular updates. It's not often you have suppliers and the Dalekit staff knowledge base at your disposal in the same place at the same time.
All that remains for me to say is that while this is a great opportunity to celebrate our journey so far, we are far from finished, with so much more still to come.
www.dalekit.com.au