Shadecube is promoted throughout Australia and New Zealand by Scott Free (Aust) and Challenger United.
"Its modular design provides an easy solution to create new outdoor lifestyle spaces," a statement said. "Shadecube has been designed and developed to create a simple and cost-effective method of constructing outdoor living spaces,"
"Australia's glorious climate allows us to enjoy our outdoor lifestyle spaces all year round. Shadecube is the perfect solution for drawing in the sun in our winter months, and the cool breezes in summer, providing a functional, beautiful space to entertain with family and friends."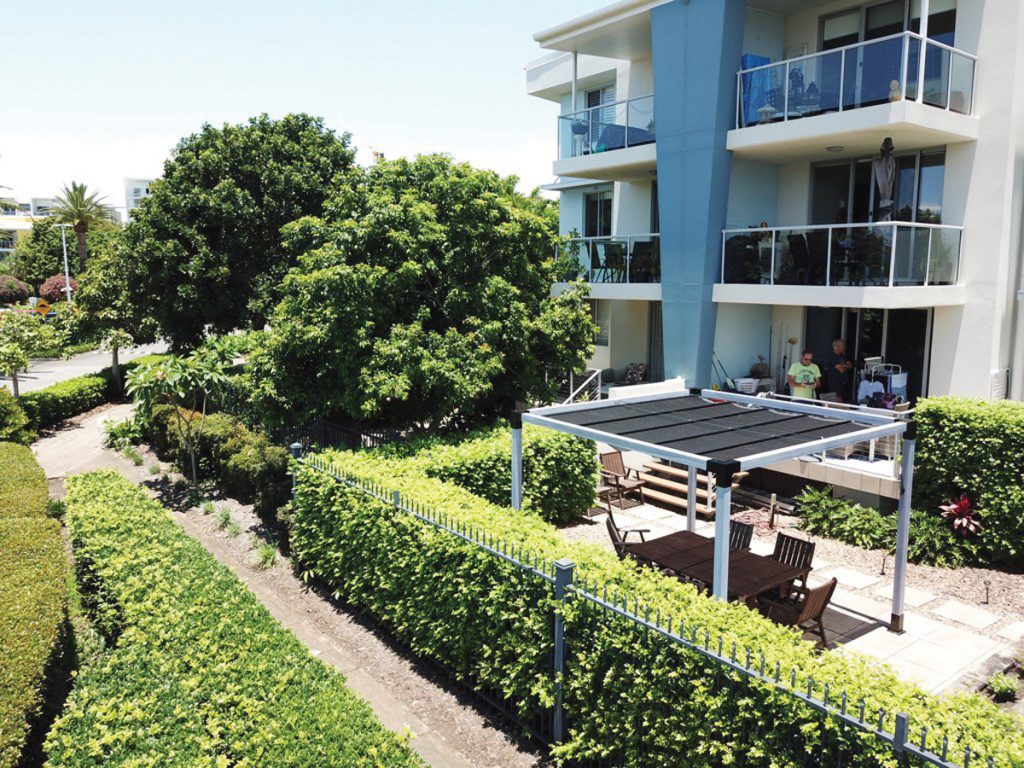 With recent disruptions to supply chains heightening the importance of Australian made product, , Shadecube components are sourced and produced locally in Queensland.
"Australian manufacturing has had a resurgence, helping create shortened lead times, and we're seeing the industry conversation turning to the pride that comes from Australian made and designed systems.
"This supported the decision to position Shadecube as an Australian manufactured product, supported by local knowledgeable customer service and timely lead times."
"Gone are the 8-10 week lead times. Offering stock on hand with quick turnarounds for custom powder coating, plus standard powder-coated colours, along with fantastic timber grain affects, Shadecube is both unique and versatile."
Shadecube complies with Australian Standards (Certifications upon request) which allows for its use and installation throughout the majority of Australia.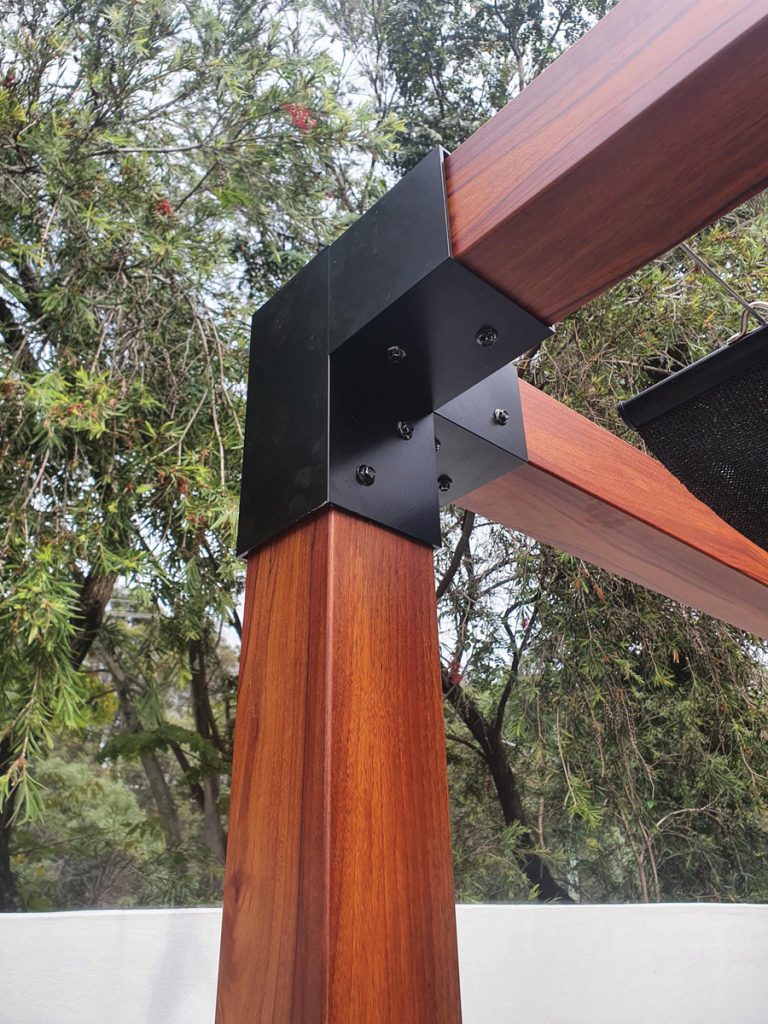 Another point of difference is that "anyone can install it; it's a true DIY product."
"These days many businesses have looked to structure themselves along the lines of Ikea, where customers order a product and follow simple to read instructions to set it up.
"Meanwhile housing developments are focusing as much on the outdoors as the indoors, with people looking to spend more time outside but with interior comfort levels. Shadecube gives anyone the ability to create their own outdoor living room; its simplicity also makes it the most cost-effective solution on the market."
"Shadecube can also be installed by a network of specialists using custom designs. The assembly instructions, along with the knowledge that comes from being an installer, allow a quick and simple construction."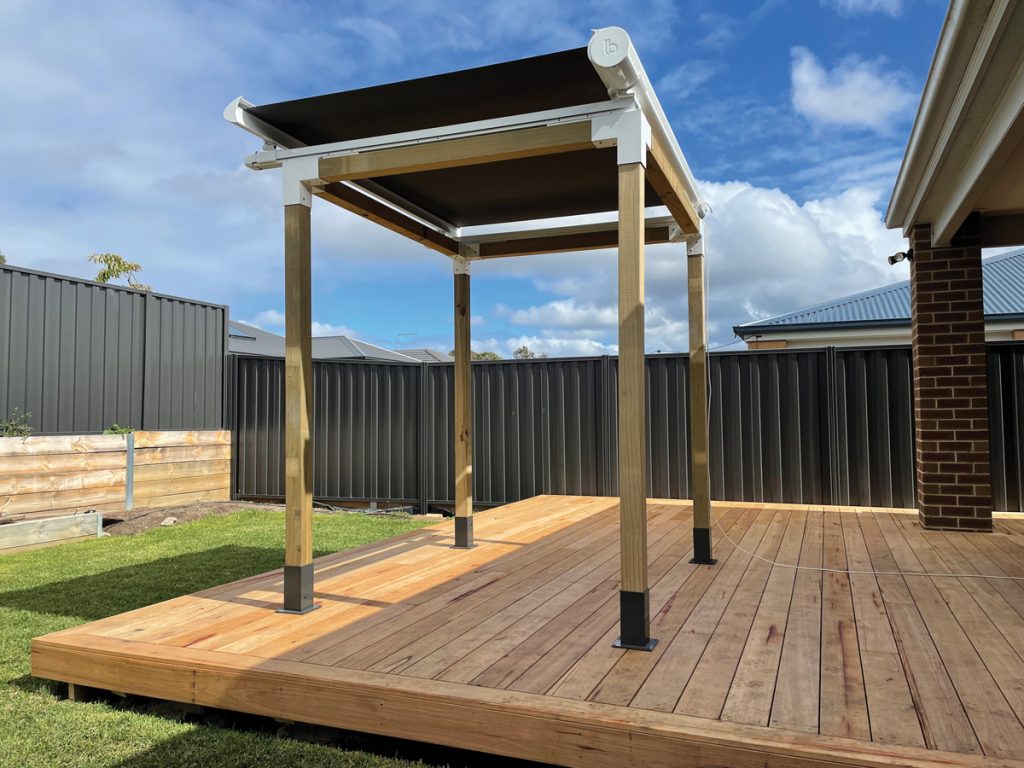 Shade cloth kits are also available to complement Shadecube kits in three sizes.
"After assembling Shadecube, you can instantly see how it could be adapted to track guided and roofing systems already available in our market.
"We will also be offering a conservatory system option, being developed by Challenger United as a high-end shading option for those customers who are looking to take their Shadecube to the next level."
"With so much focus on Australian made, along with some painful import lead times, it just makes sense that Shadecube is manufactured in Australia. The ability to purchase the cube joiners locally and buy 90 x 90 timber from your local hardware store, means wherever you are in Australia you can build a simple, cost effective and elegant shading system.
"Easy access to stock and advice from the supplier and distributors alike, both Scott Free (Aust) and Challenger United are ready for the window furnishing industry to take advantage of Shadecube."
www.scottfreeaust.com.au