WILSON FABRICS
Wilson Fabrics' products continue to be made at our own vertically integrated mill in Wangaratta, Victoria, which gives us total control over the production process, says Peta Fitzgibbon, General Manager for Wilson Fabrics.
"This is the key driving force behind our ability to consistently and reliably deliver the products our customers have come to depend on.
"Being an Australian Made Licensee represents trust, quality, reliability and supporting local jobs, which is aligned with everything we stand for, making it a perfect fit.
"Being Australian Made means meeting high product standards and requirements. It also means that we can supply our local customers better and more quickly than those who do not have local support."
Fitzgibbon says the COVID-19 crisis has had as many positive as negative impacts on the industry and on local manufacturing.
"We were typically used to doing business face-to-face. Launching a new range during a pandemic of social distancing and lock-downs was undoubtedly a challenge, but it was also an opportunity to educate customers to use online tools and ultimately broaden their reach to their end consumers."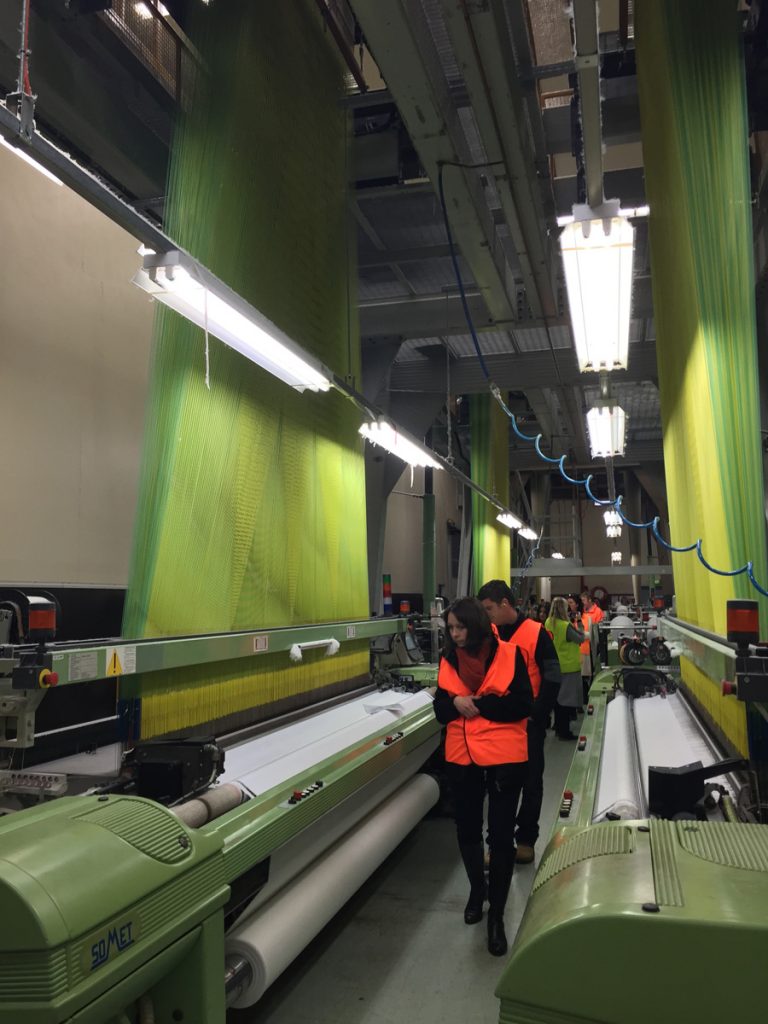 "Recently and more importantly the significant supply chain disruptions arising from COVID-19 related challenges and shortages have resulted in a heightened awareness amongst us, all Australians, of the need to be more self-sufficient and therefore support locally manufactured Australian products. We believe there is a stronger will and commitment to buy Australian made."
"Our passion to produce high quality fabrics compels and drives us in our ongoing research and investments in sourcing the best raw materials as well as in the latest state of the art and efficient machinery and equipment to support our vision. Improved raw material sourcing and more efficient manufacturing contributes towards our goal in reducing our carbon footprint as well."
Wilson has recently invested in new jacquard looms and is updating its automated fabric inspection system with advanced fault detection and mapping software. This will enable customers to minimise waste and maximise productivity and throughput, says Fitzgibbon.
"Our latest 'Australiana Collection' includes designs inspired by the stunning Australian landscape – Barrier Reef, Uluru, Noosa, Daintree, and Sydney, all Green Guard certified and offered in 'Pitch Black' blockout and translucent versions. All our blinds come with trademarked Stain Protect which repels stains and spills, is fade resistant and PVC and Lead Free."
BM BLINDS
BM Blinds Sales Manager Michelle Macready tells WFA the pandemic afforded the company an opportunity to overhaul both its ranges and its approach to manufacturing.
"Living with the realities of COVID-19 over the past two and a half years has given us a chance to refine our wholesale production processes. We have looked at our product range and consolidated our internal ranges to be able to offer our retail clients the products that suit their markets.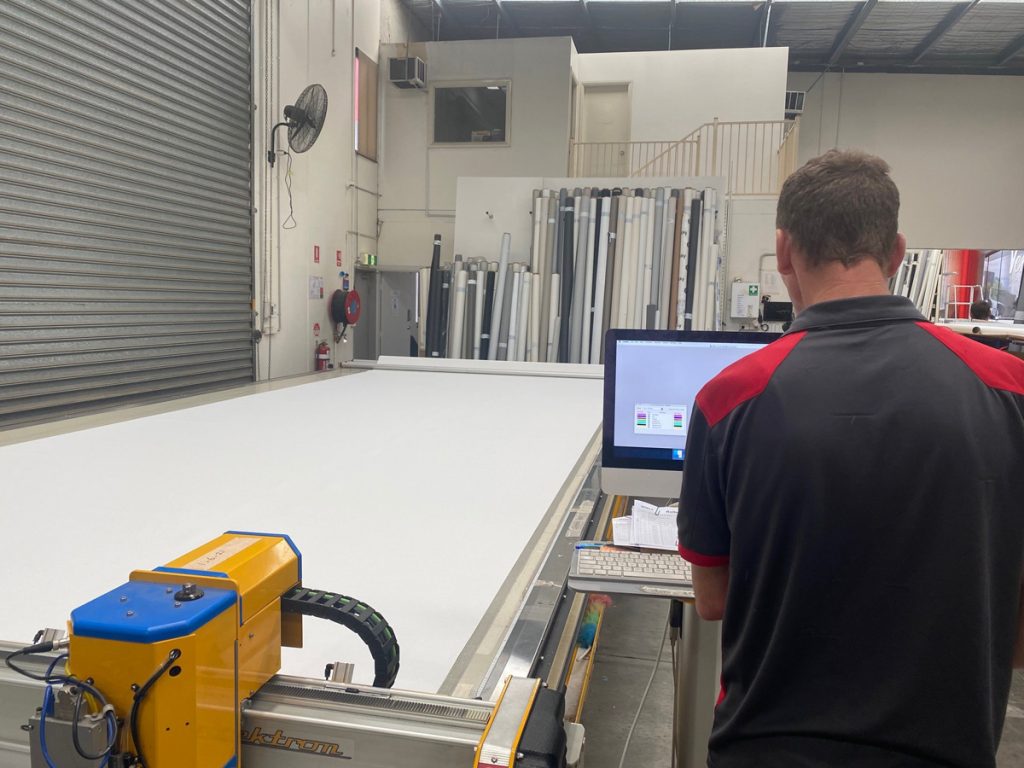 "During this time, we have expanded our selection of external awning ranges to include eZIP, automatic awnings, straight drops, multi stops, system 2000 autos and pivot arms, cable guides and folding arm awnings.
"Our awning sales have skyrocketed since the expansion and our customers are enjoying the same commitment to quality, excellence, and service they have enjoyed with our internal ranges."
"The expansion has also meant that we now offer a complete range of internal and external window furnishings in the wholesale market. This gives our clients the option of combining their awning and blind orders and they can access this easily using our online ordering portal from Buz."
The convenience of the Buz online ordering system means that our clients can order their blinds and awnings, 24 hours a day, seven days a week from the convenience of their iPad, laptop or desktop computer.
Our internal blind range includes Veri Shades, roller, vertical and panel blinds together with Sheerlight blinds and a vast array of venetian blinds incorporating realwood, cedar, New York and aluminium venetian blinds.
We manufacture most of our blinds at the Riverstone NSW facility with our timber and New York venetians manufactured at our ESR facility in South Windsor NSW.
RICKY RICHARDS
When Darren Best, Ricky Richards National Sales Manager is asked if there is a textile he favours over others in the range sold at Ricky, he knows it should not be an easy answer. He loves being able to sell them all, but Outlook mesh fabrics seem to be a collection he always speaks about first.
"If there is a fabric collection I love to lead with, it's Outlook mesh." He says. "We have sold this purpose-built collection in Australia for almost 20 years, and we have always used the same manufacturer. This is something I love to point out as it is not only a wonderful partnership between our two companies that shows trust, but it also shows this product has done us very well and we have only needed to change it to add more and more features."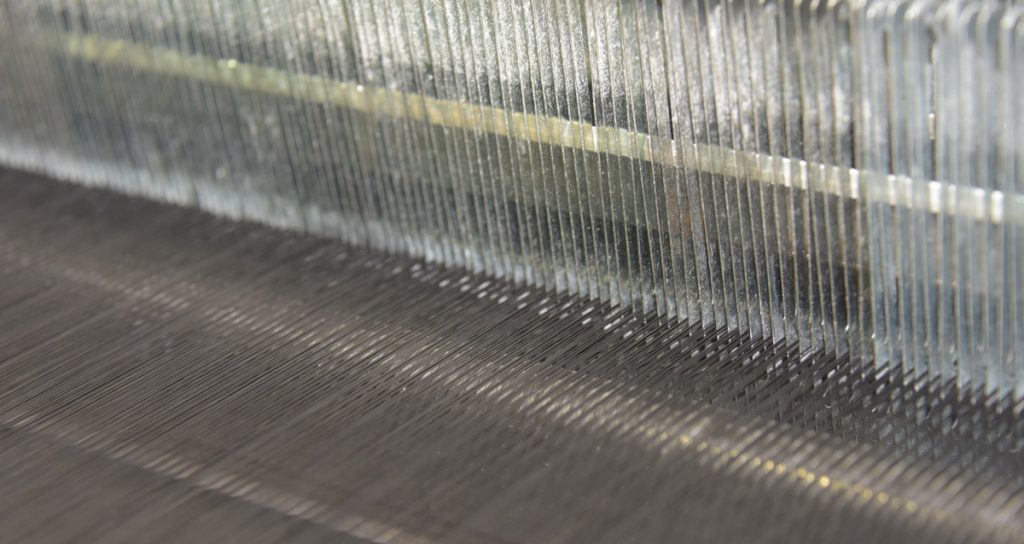 Almost 20 years ago, the team at Ricky sat down to start creating a collection of fabrics suited for the outdoor blinds and awning industry in Australia. They already had a partnership with the American company Phifer Incorporated and they knew it was that mill they were going to work with to bring Outlook mesh fabrics to life.
Phifer Incorporated is an American insect screening manufacturer and producer of high-performance indoor/outdoor sun shading fabrics, aluminium wire and wire mesh products. Its story began in 1952 and today, the company is the world's largest producer of aluminium and fiberglass insect screening products. When Phifer began production in the '50s, its two main goals were to excel in quality and in service. These are two values shared by Ricky Richards, says Best.
"Sharing values is what works so well between us as companies and also has allowed us to create and sell mesh fabrics that have a full 10-year warranty, giving our customers confidence in how well the fabric is going to perform.
"Also, one of the features that has been added to Outlook mesh fabrics over the years is having these products made using environmentally friendly Dow Ecolibrium, which added another level to Outlook, it is now a cleaner mesh option."
Throughout the years, Phifer Incorporated's weaving expertise has broadened and expanded to include a wide variety of innovative woven fabrics which include sun control fabrics and of course the Outlook collection that is a product exclusive to Ricky Richards.
"Outlook mesh fabrics are made using Dow Ecolibrium bio-based plasticisers in their formulation, allowing the Outlook range to be a cleaner option. The many benefits of this include a reduction to greenhouse gas emissions. And with 98% of the plasticisers derived from non-fossil fuel feed stock, that means up to 0.0980 litres of petroleum is saved with every square metre of Outlook mesh purchased."
"Outlook mesh fabrics will reflect up to 95% of solar energy while still allowing air to pass through, helping to create a cooler, more comfortable environment naturally. They are available in three types of openness: 1%, 5% and 12% and a fourth option: Mode Zero a visual block out mesh. Colours include a selection inspired by Colorbond, which means you can match any existing outdoor theme and all these fabrics are supported by a full 10-year warranty."
BLINDS BY PETER MEYER
For the past 35 years, Blinds by Peter Meyer has been manufacturing the majority of its products locally in Sydney, Managing Director Simon Meyer confirms.
"Manufacturing for the trade, we are one of the last remaining local manufacturers still custom painting our woven and timber blinds in-house – offering Australia's widest range of woven blinds, as well as custom painted, stained and oiled Cedar Venetians."
Since the company took over Silent Gliss curtain track manufacturing for the Australian market in 2019, it has also seen the expansion of the product group also moving into Wintergarden Skylights systems, Curtain rods and Roller blinds.
"What has been particularly exciting for us is that last month we expanded our factory capabilities and moved our whole Venetian manufacturing team to a second warehouse; to accommodate for the growth we have seen in the past few years and also to make room for an XY plotting table for cutting Roller blinds and Roman blinds.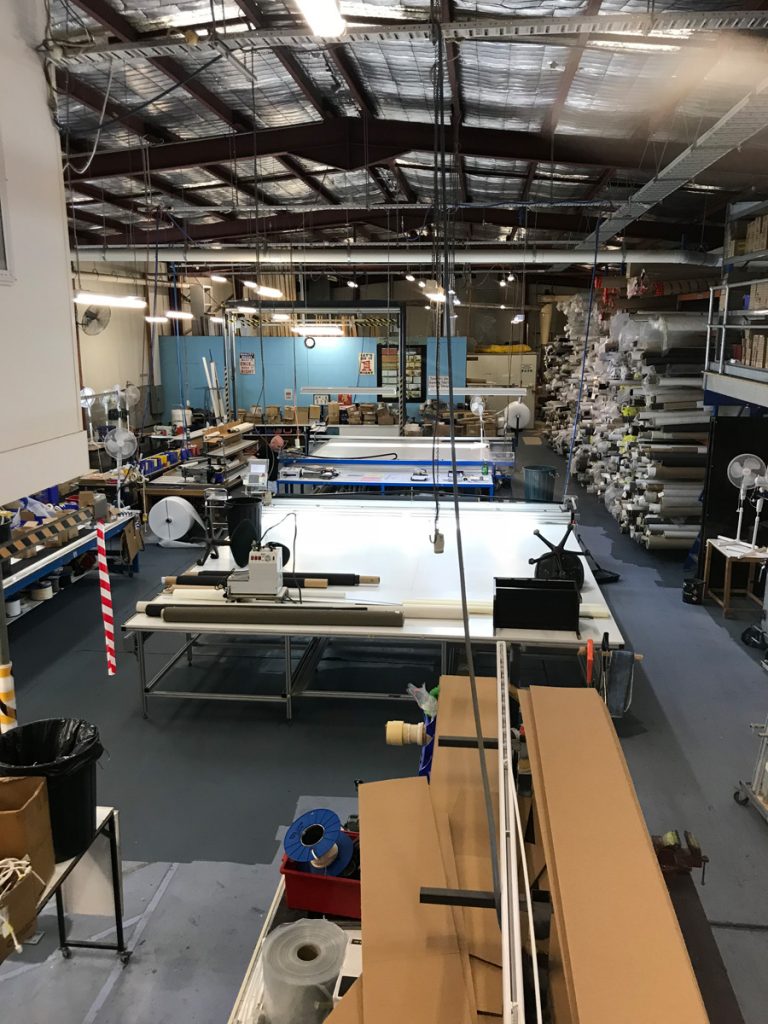 "This state-of-the-art $250,000 cutting table will substantially speed up our production and shorten lead times – allowing us to continue competing with imported products, while still ensuring our premium quality manufacturing and finish."