COULISSE
Rogier Krabbe, Manager APAC – Coulisse, says theAbsolute Vertical system concept meets demand for Smart motorised vertical blinds, with a wireless and USB-C rechargeable solution. It also includes the MotionBlinds motorisation option for sliding and tilting. Designed for easy head rail assembly, it features a rubber belt in the rail for smooth, silent running.
The motor can be powered with an adapter or external battery tube which is rechargeable with USB-C. It also features bluetooth capability for easy setup simply by scanning a QR code.
Meanwhile the system can be controlled by smartphone app, connected to smart home ecosystems, operated by voice control as well as manually.
SCOTT FREE
Andrew Scott, Owner of Scott Free, confirms the company's vertical system has continued to evolve since its inception at Scott Free. "This versatile system is available in both standard and low profile, plastic or metal spacers, cord or wand driven, with metal or plastic spacers," he says. "Multiple colour options across all components mean we will can offer customers a solutions in this durable proven system that works well for many manufacturers and retailers alike."
"Wand control with offset figure eight to allow for better closure of the lead blade is another feature of this tried and tested system. Wand options range in different sizes from a PVC to an aluminium in four colours."
Scott adds that the EZY cap is another feature available in vertical systems. "Reducing the parts required and speeding up production is what EZY cap is all about. Four colours are available in Standard and Low Profile options."
"This is a complete system with multiple options, chainless or chained weights with colours from black to off white and suiting 127, 100 or 89mm dimensions with a 63mm available as well."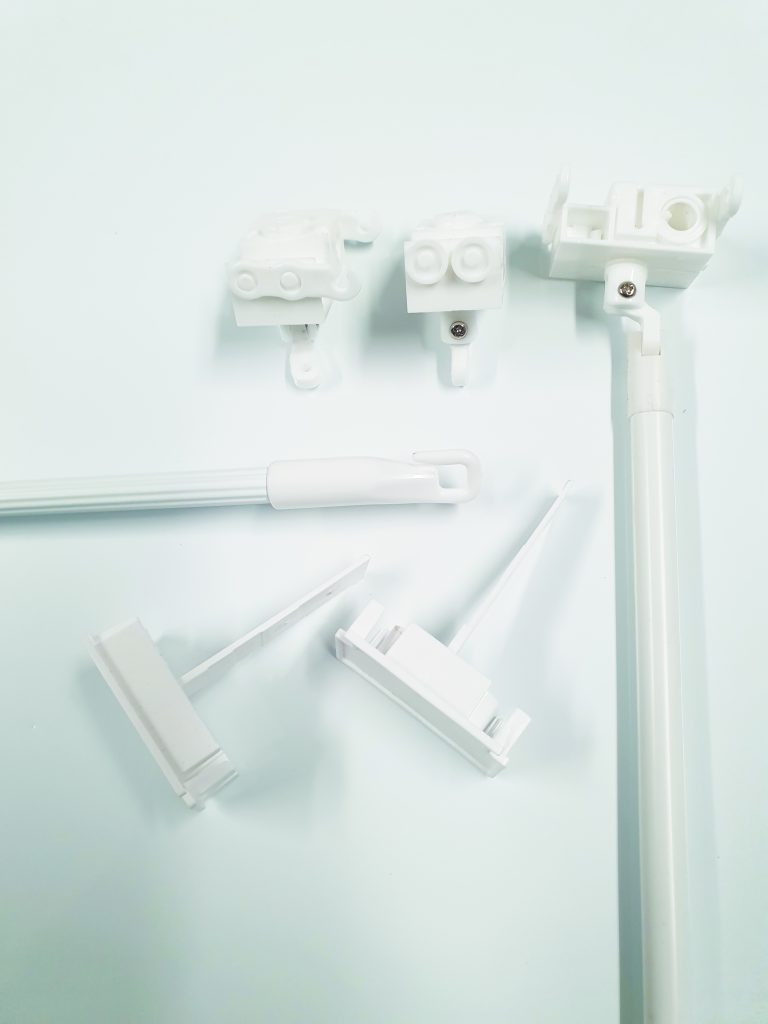 BM BLINDS
Michelle Macready, Sales Manager at BM Blinds, confirms the company has an extensive track record in the vertical blinds category. "In fact, the first interior blind that BM Blinds manufactured was the humble vertical blind way back in 1989."
"With the unobtrusive low-profile track, blinds can be as sleek and contemporary as customers' décor requires. Tracks can be custom powder coated on request to blend into the window surrounds or to make a bold modern statement. Our operating systems include wand controls in four colours or standard cord and chain controls."
"Our tracks are made with incremental spacing, so the blades sit evenly across the opening, making uneven stacks a thing of the past. The links we use are stainless steel ensuring years of hassle-free use. The track profile is double-sided and offers a decorative fabric insert on request."
"Integral to the vertical blind system that we have known for many years is the variety of fabrics now available," she adds. "From sunscreen to translucent and room darkening vertical fabrics they are a far cry from the Boucle fabrics of the past. Previously the choice of fabrics was very limited usually just to one or two ranges with only four colours within each range. We now have literally hundreds of fabrics to choose from."
"With 89mm, 100mm or 127mm blade sizes, Vertical Blinds are the perfect choice where space is at a premium and privacy and light control are needed."
"At BM Blinds we also offer PVC Vertical blinds for customers that prefer the rigid 89mm slat, which are easy to clean and do away with any bottom weights. The PVC blades are available in numerous plain and patterns styles."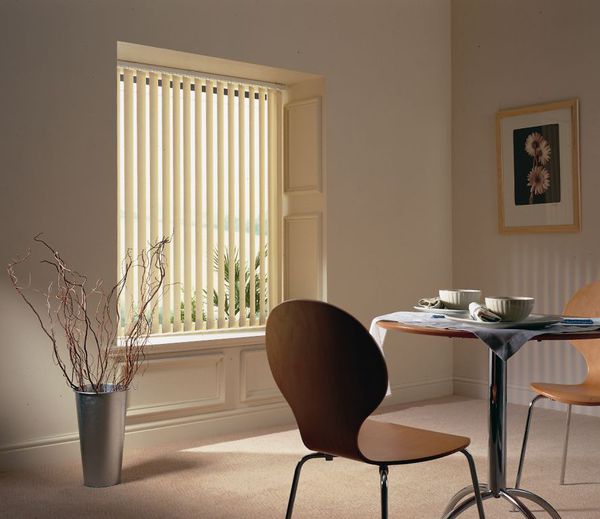 NORMAN AUSTRALIA
Steve Payne, Marketing Manager – Norman Australia confirms the Portrait Honeycomb program initially developed for European and USA markets features award-winning designs, exclusive model options, and industry-leading operating systems.
"The Norman vertical sliding solution is a great alternative to traditional vertical blinds and a polished way to add style and insulation to patio doors, sliders and large windows where energy loss is often overlooked. Also great as room dividers, Norman's Vertical honeycomb is flexible enough to offer the same privacy and light control found in old fashioned vertical blinds."
"If you choose our versatile dual shade you can get privacy with a sheer fabric while allowing you to enjoy your view or by pairing with our light filtering or room darkening fabrics you can get complete privacy."
Also encompassing 500 sheer, light-filtering, and room-darkening fabrics, Portrait Honeycomb shades offer a variety of light control options, Payne confirms. Portrait sheer fabrics offer 50-71% UV blockage, light filtering fabrics 88-97% UV blockage, and room-darkening fabrics 100% UV blockage.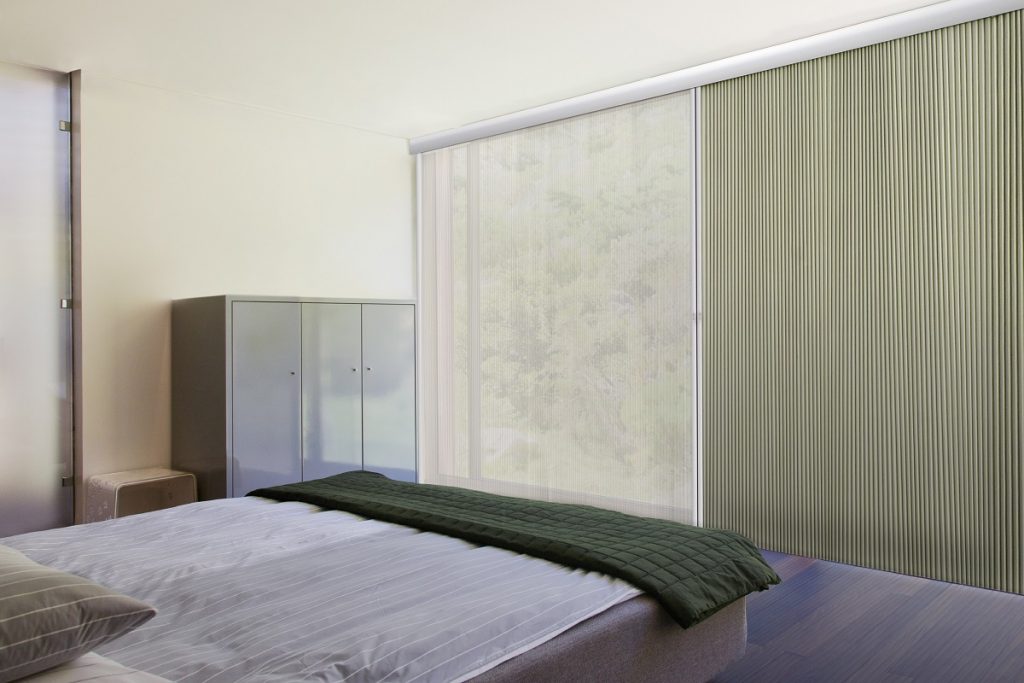 As well as the range of fabrics, affordability is one of the key competitive advantages of the Portrait Honeycomb program for Norman's retail partners. "Just like Woodlore shutters were 20 years ago when Norman launched its first shutter program onto the Australian market. However, as with all Norman products, the foundation values of quality, range, and trouble-free functionality are also key elements in the design and production of the Portrait Honeycomb shade program."
"One of the best features of the Norman Vertical Portrait Honeycomb shade is the insulation it provides for homes and offices, which is very relevant due to the surging cost of energy here in Australia. The linear, open channels of the honeycomb cells trap air at the window, insulating rooms from sweltering temperatures over the hot Australian summers and the bitter cold in the southern states during the winter months. In a recent study, Portrait Honeycomb shades were shown to reduce home heating and cooling energy usage by up to 34%. That represents a massive saving on household electricity accounts over the year for all Australians."
"Another great feature of the Portrait Honeycomb shade program is the range of cordless and motorised operating systems, providing the ultimate window covering in child safety and ease of operation. With no lifting cords for children or pets to get tangled in, they make great options for spaces used by kids. Norman also overs a range of child-safe vertical honeycomb models, which slide across patio and balcony doors with ease."
He says Norman's Portrait Honeycomb shades now offer retail partners an affordable, functional and easy to order window covering option for all Australian homes. "Vertical Honeycombs provide a simple, stylish look for both contemporary and traditional spaces and an almost unlimited choice of fabric colours and opacities, operating systems, and accessories."
RENSON
According to Els Vandale – Business Development Manager Sun Protection at Renson, the vertical systems market is growing rapidly. "Sun protection is no longer something that is installed after the fact, when the individual suffers from an excessively warm home – but is increasingly included by the architect from the first sketch of a new home. It can then be beautifully and invisibly concealed."
"Indeed, now that we are mainly working at home, people think more often about the comfort of their homes. Too warm in the house, problems with reflections on the computer screen and TV: The individual citizen nowadays suffers from these more and more and realises that exterior sun protection offers the best solution. Our sun protection solution is natural and energy-friendly, and it keeps the heat outside."
Mieke Tielemans, Product Manager Sun Protection, adds that Renson windproof screens provide protection against winds of up to 130 km/h, and "its new product the Fixscreen Minimal raises the bar even higher."
"The ultimate aim is the highest possible level of aesthetic integration into the facade. To ensure this, each and every part and detail of the Fixscreen sun protection was studied in-depth: box, side guiding channels, fabric roller tube, dimensions, screen tension, and so on. The result of these efforts is minimal dimensions and high-end design that enable a nearly invisible installation."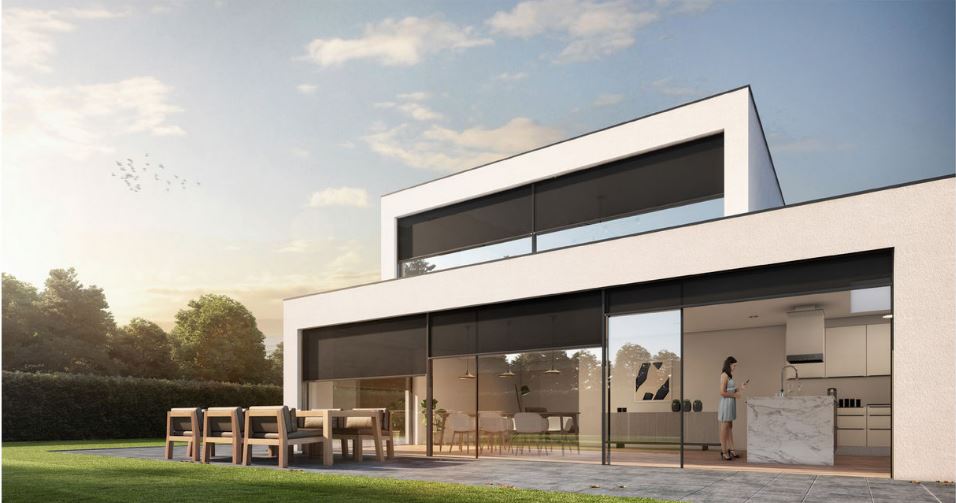 "The Fixscreen Minimal IM7 for new building projects is designed to go hand in hand with minimalist windows, for which a wide range of side guiding channels has been designed. Including the unique freestanding coupling side guiding channel C.F, it is installed completely separate from the window and allows up to three parts to be connected, with a maximum width of 12 metres."
These systems are well suited to the growing trend for minimalist windows that typically feature large glass panels and "frames that are as small and invisible as possible."
"In order to achieve sufficient strength, the depth of such profiles can be thickened or reinforced, but of course this poses a challenge in combination with screens. To work around these reinforcements and to offer one full unique solution, the entire screen needs to be extended frontwards. For this, Renson developed extra profiles and a whole in one product solution."
"This total solution makes application to this type of minimalistic windows much easier, without sacrificing on wind warranties for 130km/h."
"The profiles can naturally also be fitted to standard windows, for example in combination with an insect screen or a handle on the screen side. An additional novelty is the introduction of the freestanding coupling side guiding channel C.F. For this application, the coupling side guiding channel is installed completely separate from the window. Fixing is done at the top, via the head box and at the bottom, via a mounting plate or foot."
In other news, Renson has appointed a new Regional Manager for Oceania: Philippe Mouret.

"Philippe is driven by sales and market development, with a long track record in the sun protection business. We believe that together with Nassim, he will further develop the road to market & the potential for Renson in Australia."