Michelle Macready – sales manager BM Blinds says the trend for a softer aesthetic in interiors continues apace.
"As the weather begins to cool down, we notice that the selection of window furnishings also changes. During the six months from September through to February, it's all about keeping the house cool.
"We find a surge in awning sales and e-ZIP products as customers find ways to help keep the sun at bay. Even internal furnishings changed through these months with a clear focus on blackout and room darkening fabrics. Sunscreens with denser weaves such as Spectrum 3% with its silver backing grow in popularity. Now as daylight savings ends, and days getting shorter, the focus changes and is on keeping the home warm and cosy.
"Curtains and curtain style products such as Veri Shades add warmth to a room and soften the look. Since the introduction of an additional two ranges, Luxury and Eclipse, late last year, the Veri Shades have continued their rise in popularity."
BM Blinds has been manufacturing Veri Shades since 2019, offering all four track options in a variety of colours.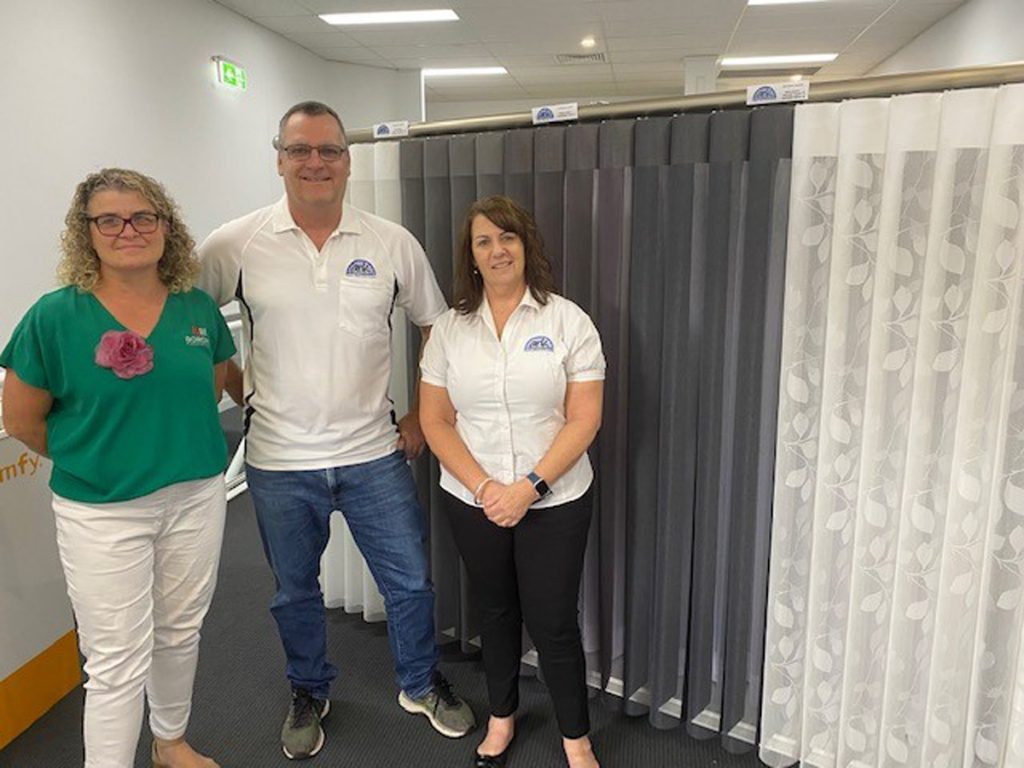 "Although the tracks look like any other track, their point of difference is hidden inside; using stainless steel spacers that are perfectly positioned gives Veri Shade an even look with the correct amount of fullness. Such subtle differences, although not obvious at first glance, ensure years of trouble-free use."
"Being able to operate your Veri Shade with a wand, cord or having it fully automated using a unique conveyer system, ensures the Veri Shade not only looks amazing but functions seamlessly."
Simon Meyer, Managing Director Blinds by Peter Meyer says a key trend is woven blinds.
"We have seen our Simply Naturals collection popping up all over social and featuring in magazines like House & Garden and Home Beautiful over the past year, and the woven blind trend doesn't seem to be waning anytime soon – if anything, they are getting more and more popular by the day.
"Our Simply Naturals collection is exclusive to Blinds by Peter Meyer and offers an abundance of texture, is visually stunning and are available in a range of natural organic weaves, timbers and sustainable materials.
"Fabrics are truly beautiful and combine natural wild reeds, winter grasses, timbers, jute, twines, flax, bamboos and cottons. The collection includes four stunning woven blind ranges, including Urban Weave, Le Blinde, Chinois and Silk Road.
"Our Urban Weave blinds are the height of fashion at the moment," he adds. "The range includes nine stunning weaves that interior designers and architects are going mad for. A stylish natural look fabric range especially designed for city living, it has superb translucent qualities and is available in Romans, Rollers and Moving Panels.
"Urban Weave offers around 90% UV blockage and great heat retention. Front battens are an option on Romans and naturally, all Roller blinds, Roman blinds & Panel blinds/Moving Panels can be motorised."
"Blinds by Peter Meyer has been manufacturing the stylish Le Blinde French Woven Timbers since our inception in the '80s. We absolutely love this range of 14 French Woven Timbers and are very excited to see them going through a massive resurgence in popularity".
"There is nothing quite like the natural warmth and window definition that you get from natural window coverings. With many of the natural French weaves, we can custom paint or stain to customers' desired colour."
"Fun fact: the timber slats were originally used to dry and mature French camembert cheese before it became a material used in floor and window coverings. If you decide to have a cheese and wine night, you may even come across a premium camembert with the slat markings on the bottom."
The gorgeous Chinois in our Simply Naturals collection is a stunning range of 12 handmade oriental bamboo weaves. Perfect if you are looking to add a touch of Asia to the decor.
"Our final range of woven blinds in the Simply Naturals collection is our incredible range of rustic oriental woven grasses, reeds and twines – Silk Road. With 16 different weaves, this range is nothing short of spectacular with one 15m roll of fabric taking three days to weave by hand. The superior craftsmanship and uniqueness of this range is what sets it apart and is causing its popularity in the market at the moment."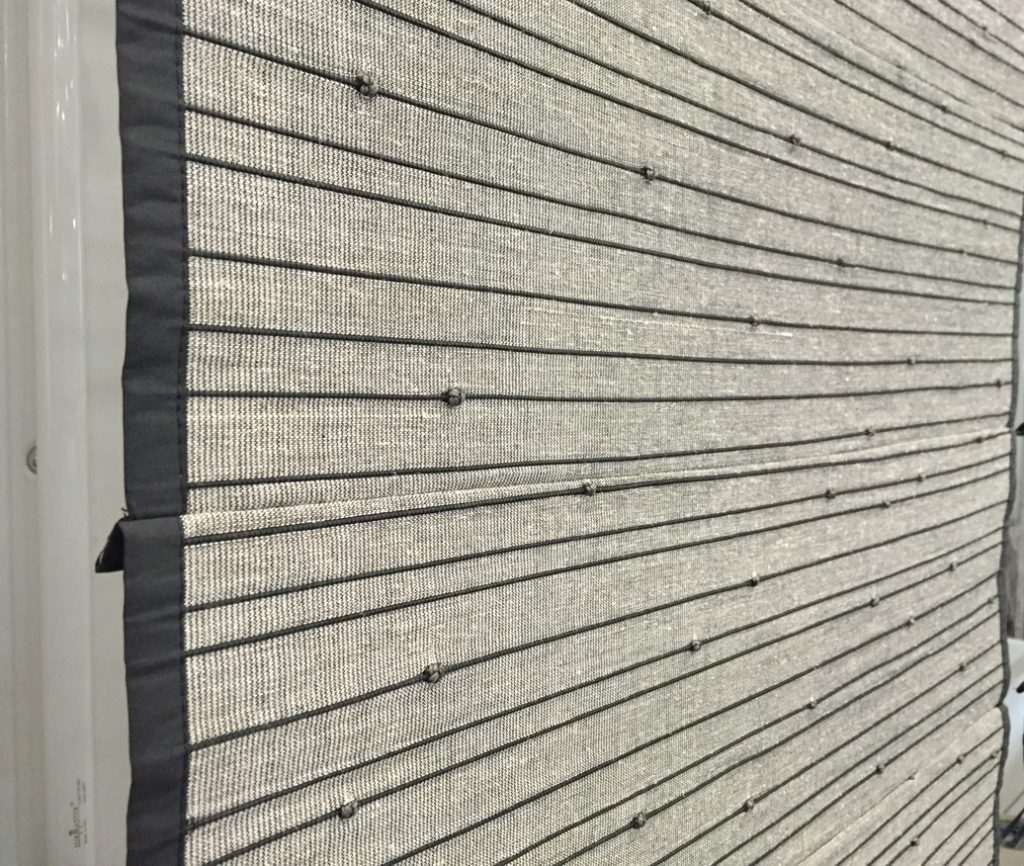 HEIMTEXTIL TRENDS
While German trade show Heimtextil did not go ahead from 11-14 January – uncertainty due to the pandemic cited as the reason for its cancellation – organisers have for the first time made its industry leading trend information available online. With "Next Horizons" Heimtextil presented its design forecast for the season 2022/23 – analysed by international trend researchers.
Given the re-orientation of society demanded by the pandemic and climate change, it's perhaps not surprising that The Next Horizons trend themes take sustainability and resource conservation as their inspiration; this time with a new mood that hints at a surrender to larger forces.
Next Horizons: long-term and circular mindset
The Next Horizons are not a fixed goal or a finish line – they are mindsets. These are made up of long-term thinking, accepting that the best way to impact the world is simply not to. Paradoxically, we have begun our transition to sustainability by addressing the problems within our manufactured system instead of transforming our approach to not create waste or imbalance.
The composition of design should be accessed, made and recirculated in tune with a long-term and circular mindset and simply not create waste. The Heimtextil Trends 22/23 "Deep Nature", "Hyper Nature", "Beyond Identity" and "Empowered Identity" explore these new mindsets for "Next Horizons".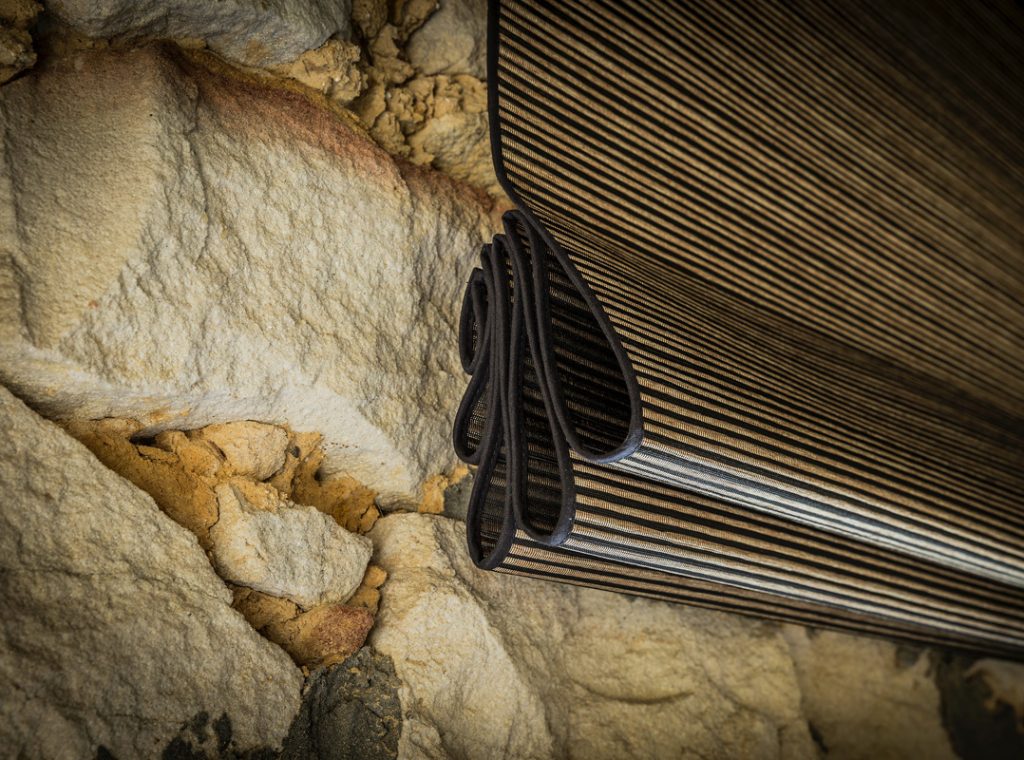 Deep Nature – Rebalance by relearning
"Deep Nature" explores our ecosystem's strategies: it's our legacy and future all at once. We need to relearn and give in to untamed texture, slow process, natural structures and living colours. "Deep Nature" is a long-term transformation and relearning process which gives us the ability to rebalance the natural world for a regenerative future. The colour scale for "Deep Nature" has a harmonious and soft expression used for untamed patternmaking. Mouldy, herbal tones and delicate tones of blue and rouge create a calm, tonal, and earthy approach.
Hyper Nature – Reconnect with nature via technology
"Hyper Nature" is about reconnecting to nature through technology. The theme is a digital facilitator of nature's blueprint, fusing technology and nature for a protopia state and creating a better tomorrow step by step. Responsive materials, technical fibres, fluid patterns and microscopic structure describes materials and textiles for "Hyper Nature". Bioscience brings inspiration to colours of both bright and lucid and blurred nuances of green and grey. Reflections and artificial light create new perceptions of nature-based colours. Coral, salmon and light raspberry are highlights.
Beyond Identity – Values more than physical attributes
"Beyond Identity" addresses the future with hopeful messages and soft and powerful defiance toward existing norms, leaving identity in flux. For the world of home interiors and textiles "Beyond Identity" works with recycled synthetic fabric, vintage silk and satin, natural-coloured textiles and new cellulose-based textiles. They are formed via the uncontrolled colouration process of a pastel-coloured look resembling the constant flux of identity. The colours scale for "Beyond Identity" features a range of pastels, complemented with a familiar grey and pale khaki as muted transferral colours.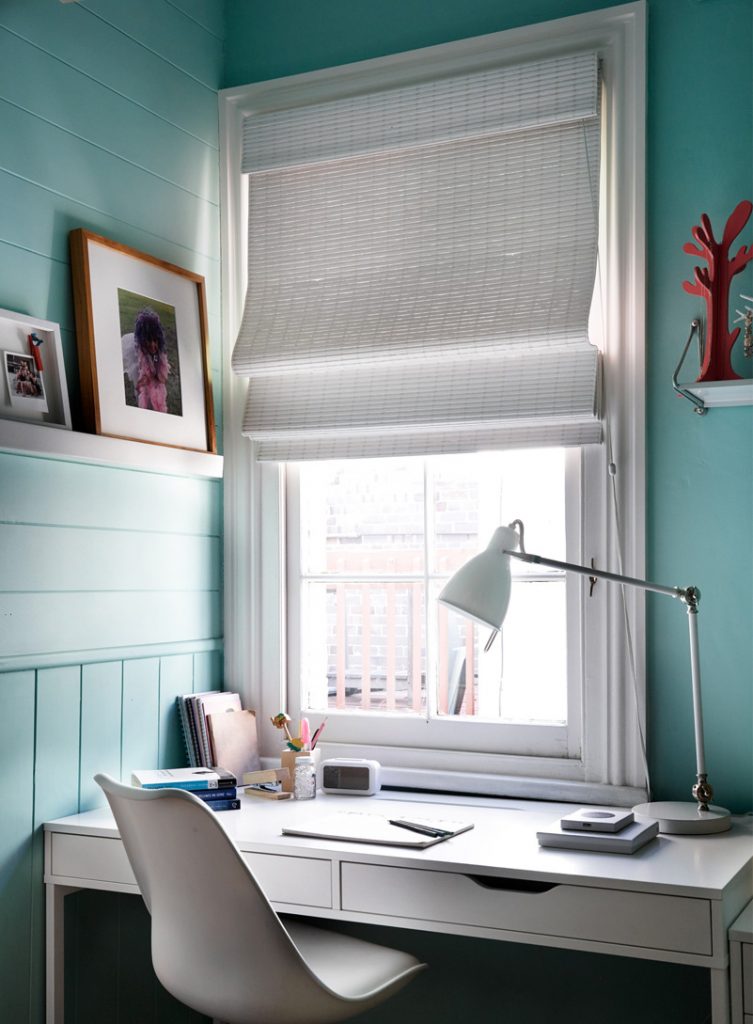 Empowered Identity – Empower artisanship to sustain culture
"Empower Identity" is about creating sustainable cultural connections, renewing artisan sources of inspiration in a collaborative way. Empowering Identity encourages forming new connections between heritage cultures and future generations. Recycled and heritage textiles combined with textile craft techniques as tufting, embroidered appliqué and Cross-stitch are in focus in "Empower Identity". Primary colours resemble their colour pigment origins to support the heritage expression of the theme. Sparks of coral and a greyed lilac accompany these primary tones. Multi-coloured usage is key.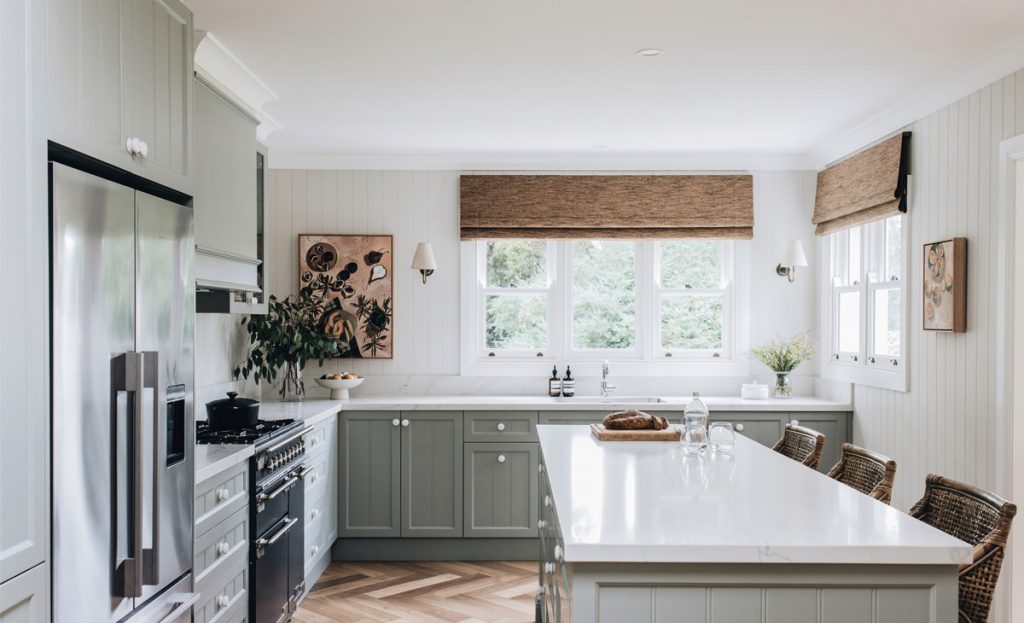 A WINDOW ON THE TRENDS
Lyn York, proprietor of Design Curtains in Sydney, shares her insights on how the key trends are being interpreted in window furnishings.
The pandemic forced many to remain housebound; meaning "we have had time to think about what we want in our homes, aesthetically and functionally" Lyn York tells WFA.
"This whole scenario has brought about a demand to create spaces for ourselves within our homes, with some families having two or more people trying to do their own individual work and online meetings within the same home. This has created a desire for more divided areas to be used for personal workspaces, coupled with the use of acoustic type fabrics being used for window treatments to absorb sound."
Layered effect
To achieve this effect, Design Curtains has been supplying and installing many windows with a layered effect. They comprise double tracks; "on the front track soft floaty textured sheers to allow light filtering as the main curtain, then on the rear track acoustic type linings that can be drawn over the window when required."
"The benefits are not only acoustic – for example reducing sound while making business calls – but these window treatments will also act as a backdrop for many of those online meetings. The insulating properties of this type of window treatment will also keep the heat out in the summer and the warmth in for the winter."
"There has been a trend to develop a closer connection to nature and the outdoors, creating spaces and interiors that encourage tranquillity and peace within us, inspired by nature itself. Biophilic design has emerged."
Travel at home
Another trend created by the loss of overseas travel, has resulted in the creation of interiors reminiscent of places we would like to travel back to, she says. "For example The Mediterranean has brought forth the use of some vibrant colours, blending the aqua blue colours of the sea with reds, terracottas and ochres. Tropical destinations have brought forward relaxing images of palm trees, sand and crystal clear waters."
The journey made by the pandemic has also resulted in different areas of the home emerging as highlight areas at different times, says York. "As we appear to be coming out of lockdown, people are now packing up their books and computers from their dining room tables and living room coffee tables and heading back to work in their offices. We are seeing a renewed interest in dining rooms and living areas, as people welcome family and friends back into their homes."
"There has also been a resurgence in upholstery, keeping that favourite piece you have always loved and re-covering it with a heavily textured tactile fabric."
Upholstered oversized bedheads with rich textured fabrics will be seen more and more over the next 12 months, enveloping us with a sense of comfort and calm.
Colour
Pantone's colour for 2022 is Very Peri; a blue violet "whose courageous presence encourages personal inventiveness and creativity" (Pantone) will lead into a related but more serene, ethereal colour for 2023, Digital Lavender.
"Other colour predictions over the next 18 months include luscious reds; sundial ochres; tranquil blues and verdigris greens," says York.
"Pastel colours will also play a larger part over the next 18 months, occasionally with a dash of fluoro which we haven't seen for some time.
"Tactile textured fabrics are also on trend – adding touchy feely materials that inspire our comfort zones."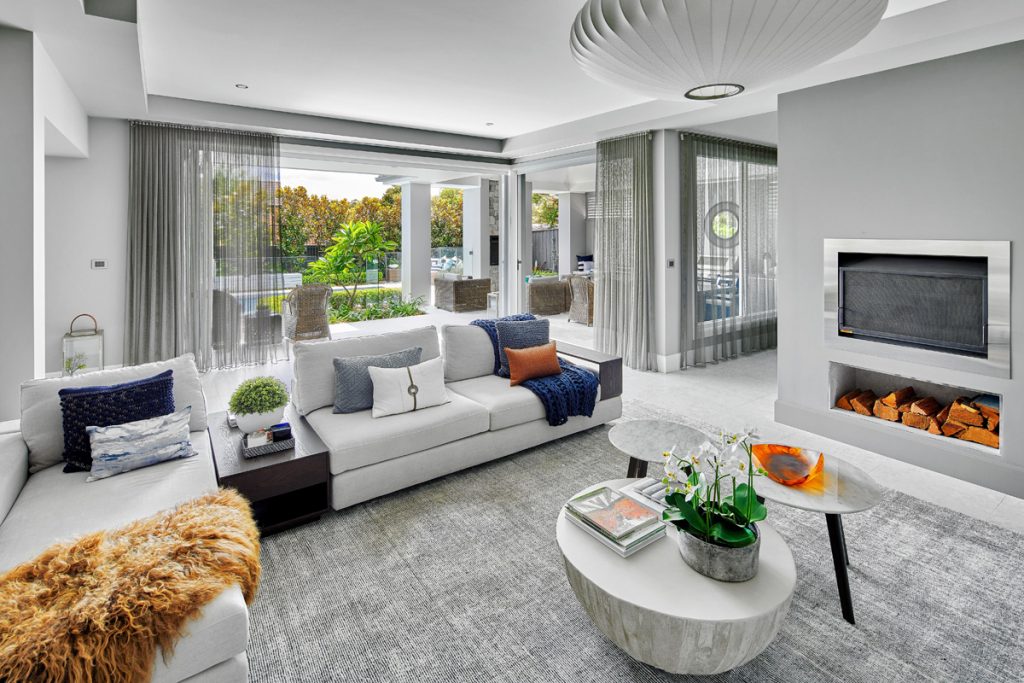 LOOKING AHEAD – BEYOND 2022 INTO 2023
For window furnishings, demand for floor to ceiling sheers will continue, using floaty soft sheers, textured translucent sheers, or patterned sheers, combined with blockout lining curtains or blockout blinds that fit behind the sheers. This gives not only a luxurious feel to the windows but is also practical in that it filters the sunlight, and when the linings are drawn, additional insulation and privacy are created.
We will also be seeing more and more use of motorised tracking for curtains and motorisation for blinds. The opening of curtains with one touch of a remote is the ultimate application; it also keeps your curtains clean as handling is no longer required.
Curves, curves and more curves coming through in architecture, new builds and renovation work, as well as furniture and in particular cabinetry. Curves will also play a larger part in window furnishings. The trend is to curve tracks around windows and onto walls; coupled with motorisation this creates a very luxurious look to any room.
THE KEY DECOR THEMES
Artisan handmade objects, ceramics and more.
Vintage items; collecting valued individual vintage pieces, making a house feel like a home.
Feature walls, with highly textured wallpapers or antiqued surfaces.
Sisal carpets and rugs; natural fibres becoming even more prominent.