The arrival of 2022 is the perfect time to prepare for the year ahead, as best we can. New trends for this year have already started popping up – let's look into the world of online marketing for 2022.
Social commerce
Social media is so much more than posting life updates and funny memes. Businesses have been using it to communicate and build emotional relationships with their following, and now you can use Instagram and Facebook to sell your product. Studies have shown that approximately 43% of consumers are more likely to purchase a product when learning about it on a social media platform. The convenience of shopping on these platforms allows users to use brand messages, user-generated content, and customer reviews to help make a purchase decision… all in one place. If you haven't set up a product/service shop on your socials, make 2022 the year to do it!
Use video in your marketing
Video has quickly become a key marketing strategy for most businesses; publishing this type of content captures more attention than a still image – simply because it is moving and grabs your attention. Gen Z now makes up 20% of Australian consumers and the best way to communicate to this audience is with enticing video. Well curated videos not only help drive engagement and communication with your audience, but it also gives your brand an element of trust and honesty which are equally important with those looking to connect with your business.
Google Presence
Now more than ever, businesses are relying on good word of mouth which is why your Google My Business (GMB) listing is quickly becoming one of the most important marketing tools available – as a bonus, it is free. Over the past 12 months, more and more people are using GMB listings to research, compare and find out other's experiences before approaching or committing to a business. Supporting local businesses is on the rise, especially due to the struggles these businesses have faced during the pandemic. The search term "near me" is more popular than ever, so use it to your best interests.
With these top tips you'll be on trend and smashing your 2022 online marketing goals.
A key thing to remember is to adapt your marketing strategy as time goes on and trends come and go.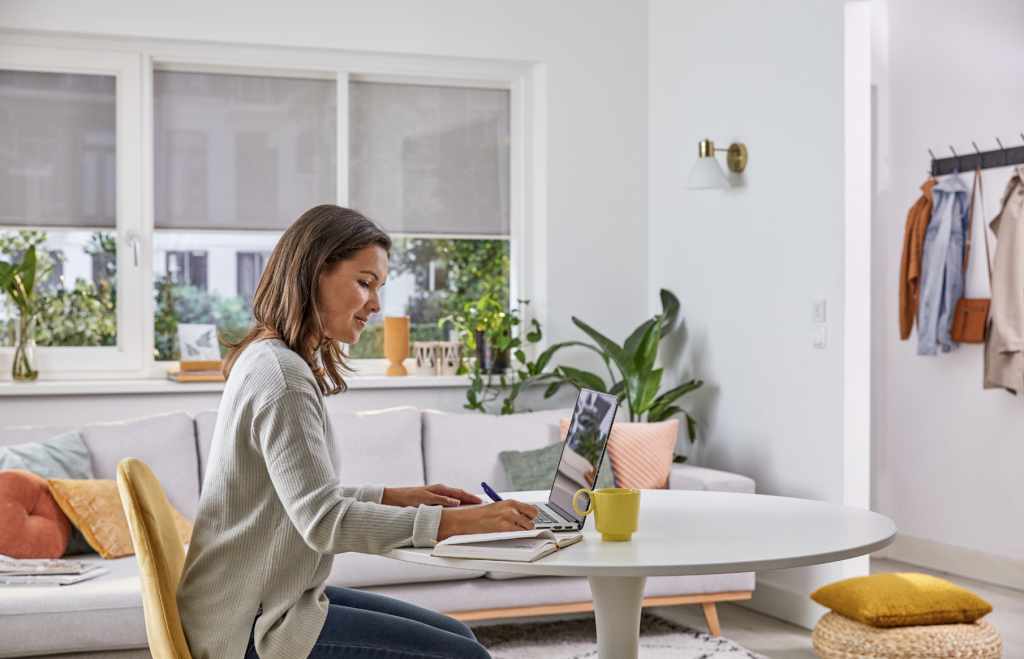 Somfy's highly regarded Somfy School certification is complemented with education in other areas which support business growth including marketing.
Somfy recently held a webinar exclusively with Somfy Experts and Digital Agency ReachLocal to provide training to its Retail Expert Partners on Google My Business, online presence and improving SEO.
"With all the content available on the internet, there is a major advantage in understanding how to curate your on-site content and adopt SEO best practices," said Mary Ladu, Marketing Communications Manager for Somfy Oceania.
"Our role as a trusted partner and advisor is to assist our loyal network of Somfy Experts with their online presence and take their digital marketing to the next level."
Ladu shared her top five best practices for creating on-site content that will cater to your audience, boost your search engine ranking and give you a competitive advantage.
1.Understand your audience
The first step in content creation is to understand your audience. Your content needs to be tailored to the specific profile of your customers. Get a clearer picture of what they are looking for when visiting your website and plan content to suit.
2.Do your research
Creating content to improve SEO is useless without conducting keyword research that will improve your Google ranking. Free tools such as Think with Google, Google Search Console or Google's Keyword Planner can help you uncover the latest trends and identify words or phrases related to your products or services.
3.Utilise links
Adding internal links (hyperlinks) to your blog posts or product pages will send your readers to other pages on your website, keeping them on your website for longer and letting Google know your site is valuable. This will help to improve ranking on search engine page results, while also assisting consumers in their research journey.
4.Titles tags & meta descriptions
Optimising your title tags and meta descriptions is key to perfecting on-site SEO. Your title tags should be compelling enough to encourage users to click on the page and should also include one important keyword. Similarly, meta descriptions should use keywords and work to convince users to click through from the search engine results page.
5.Optimise images
An often forgotten about practice when it comes to SEO is to optimise images. Adding alt tags (essentially an image name) will help your website rank in image search and improve accessibility for those using screen readers. Name images in a descriptive way and try to include a keyword phrase. Another key optimisation when it comes to images is to compress their size to improve your website's loading speed.