TOSO AUSTRALIA
Malcolm Young, Managing Director of Toso Australia, sums up the ongoing pull factor of Roman blinds.
"One of the great benefits of Roman blinds is that they are versatile enough to work with almost any interior design," he says.
"A Roman blind is still one of the best choices for window furnishings, and has become very popular again over the last several years. The ability to match up with a wide variety of designs means they virtually never go out of fashion."
"Whether the client is looking for something minimalist or decadent, there is a type of Roman blind that will fit perfectly in a bedroom, kitchen or living room or even an office.
"If you're looking for a set of blinds for a smaller window, roman blinds are one of the best choices you can find on the market. Instead of going over the top on a small window with a bulky pair of curtains, Roman blinds don't take up any room on the sides of the window and allow you to maximise your space."
"Roman blinds can also match up excellently with other curtains on the same window. If you want to incorporate two types of fabric for the window furnishings in the living room, you can do this by using one fabric for the roman blinds and then another for the curtains enveloping them. This allows even more light control in the room.
Despite their enduring appeal, one thing has changed in this category; "Romans are now more likely to be chain operated rather than the old conventional way of being cord operated, a result of child safety concerns," says Young.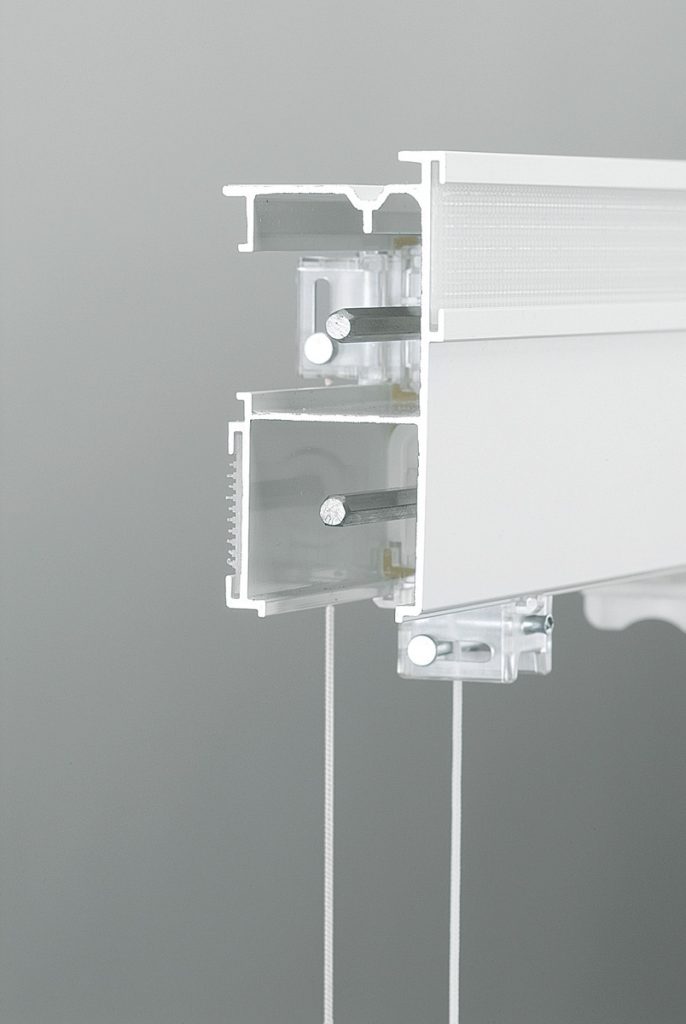 Toso offers three chain operated systems, Creaty Drum Single, Creaty Drum Twin and the Creaty Drum Geared.
"With the Toso Creaty Drum Single, operating a Roman blind is as easy as ever. With its innovative Relay clutch system, Creaty offers one-handed operation, and pulling the chain 1.4m raises the blind by 1m, which is two or more times quicker than other chain operated systems in the market. To raise 1kg, pull the chain with a force of only 0.7kg.
"It also has a speed controller, so when you want to close the blind, you pull the chain 2cm, and the blind will come down at a constant speed, regardless of the load. Maximum width and drop is 4000mm and 3000mm, with a weight of 5kg.
"The same applies with the Toso Creaty Drum Twin, which is on a compact and slim head rail that can take two blinds."
"With this system you can have one chain, and this chain will operate each of the blinds individually. To raise the front blind, you pull down on the front side of the chain. To pull up the rear blind, you pull down on the back side of the chain. Maximum width and drop is 4000mm and 3000mm, with a combined weight of 8kg."
"Creaty Drum Geared with a maximum weight of 8kg is ideal for those Romans that are larger in size or have heavier fabric and is designed to feel as light as other systems when raising the blind. Maximum width and drop is 4000mm and 3000mm."
"Creaty Drum Single and Creaty Drum Geared are both equal in popularity. Toso can supply made to measure head rails that can be delivered directly to customers' workrooms, or supply in componentry form for those that want to assemble themselves."
BLINDWARE
Melbourne-based Blindware's Motorised Roman Track system has been developed "from the ground up," to provide high-quality performance at an affordable price, says Managing Director Grant Norton.
"With quiet operation, the track is powered using almost any brand of AC or DC powered 35mm tubular motor, using the newly developed universal end cap."
"As with all Blindware products, the Motorised Roman Track has been designed for ease of manufacture, while delivering superior performance," Norton says.
The heavy duty extruded track comes pre-assembled in 500mm length increments, from 1 metre wide to 5.5 metre wide and ready for quick cut-down to finished length. Lift spools and cords are already attached, providing for maximum 4 metre drop and driven by a heavy duty octagonal tube.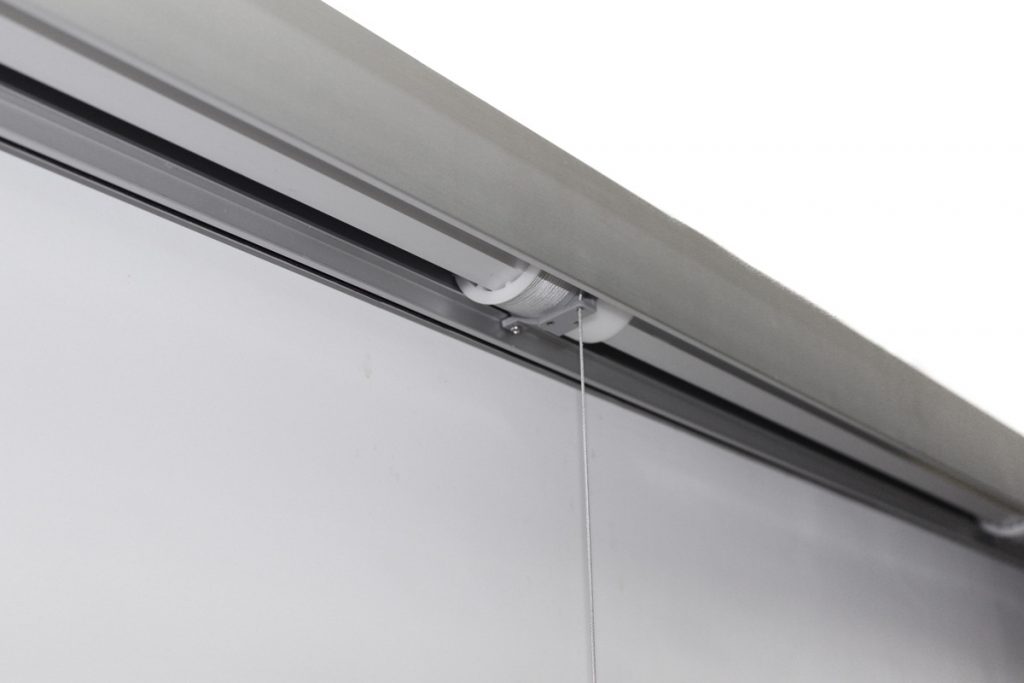 The Motorised Roman Track system has been designed for quieter operation, while traversing spools ensure that the lift cords are always held in constant position, without side-to-side wander or tangling. Installation is achieved using standard (fully concealed) top mount or face mount spring-brackets.
Fabric is fitted to the front face with double sided tape and a cover plate that is quickly screwed into place. The track is also designed for easy creation of a fabric valance, or a flat finish as preferred.
"We always focus on providing enhanced performance and flexibility with every product we design," says Norton. "For Motorised Roman Tracks, one of the key challenges is controlling the lift cords. When the cords are simply wrapped around a tube, they can tangle and cause Roman blinds to operate out of level.
"This is obviously an issue for high end customers, or any customer really. Our Motorised Roman Track has been designed using specially designed threaded spools that keep the cords positively controlled, with each spool traversing slightly along the octagonal tube with each rotation."
"Manufacturing is simple. The track can be quickly cut to length, a 40mm AC or DC tubular motor inserted and the end caps fixed back into position. Blindware also offers a cut-down service to give customers complete versatility.
"The motorised Roman track is fully compatible with all controls used for Blindware's Motolux range of tubular motors and motorised curtain tracks, including the popular UFO hub for app control using Google Home or Amazon Alexa. Best of all, the price is very affordable," Norton says.
The Motorised Roman Track is available now.
BLINDS BY PETER MEYER
While the Roman blind category has seen few marked innovations except for the introduction of battery-operated systems, the popularity of the product continues apace, says Blinds by Peter Meyer Managing Director Simon Meyer.
"We have seen huge growth in our Simply Natural Roman Blinds collection. Our Simply Naturals collection has been around for many, many years but it has seen a resurgence in popularity.
"Many designers are featuring the range on their social media or in magazine editorial articles such as Home Beautiful and House and Garden. We also have editors regularly contacting us for features. Just recently we were contacted by Country Style for a feature on our Bamboo Chinois Roman blind range."
"We have embraced the natural aesthetic with our stylish and functional Simply Natural's collection. Exclusive to Blinds by Peter Meyer, the collection includes four stunning Woven blind ranges, including Urban Weave, Le Blinde French Woven Timber, Chinois Bamboo and Silk Road."
"Offering an abundance of texture, the breathtaking fabrics are available in a range of natural organic weaves, timbers and sustainable materials; combining natural wild reeds, winter grasses, timbers, jute, twines, flax and bamboos.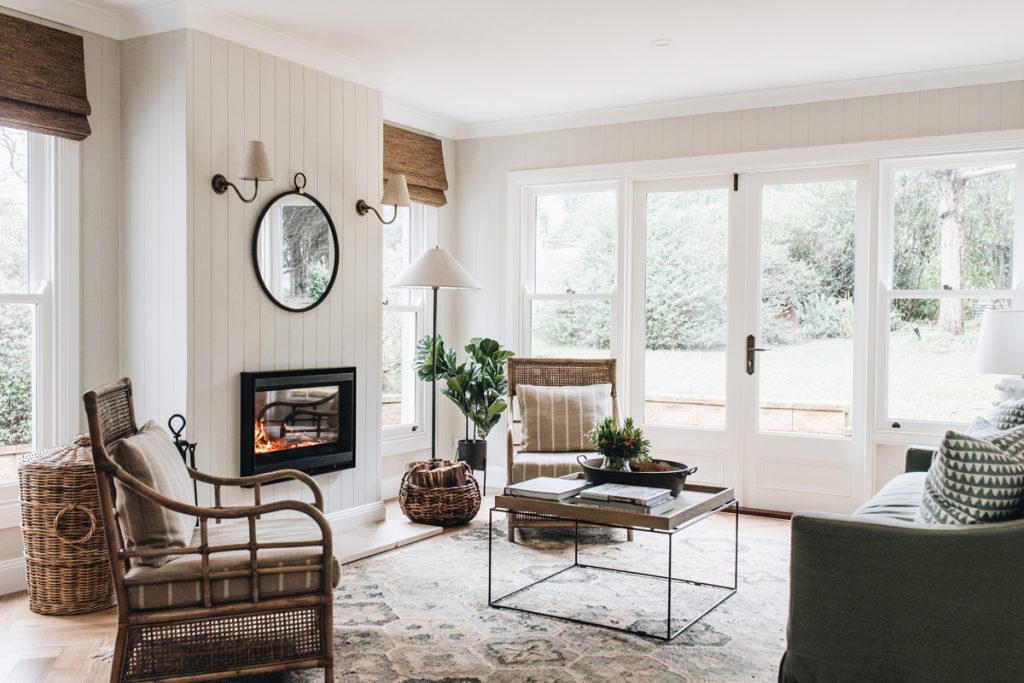 "The most popular of our Simply Natural Roman Blinds is our Urban Natural Weave collection, however, we have also seen a renewed interest in Silk Road, Le Blinde and Chinois.
Blinds by Peter Meyer also offers motorisation, which accounts for approximately 30% of its Roman blinds orders, Meyer says.
"Our Somfy motors are high quality and long-lasting, not unlike our Simply Naturals range. Just last week, our customer from Mansours Sydney stumbled upon some of our LeBlinde French Woven Timbers that were installed into their customer's home way back in the early '90s and they still looked as good as new."
SUNTEX
Queensland based Suntex offers a range of fabric and product options in the Roman Blinds category, says Suntex's Denise Van Haren.
"Romans can be made two different ways; aluminium battens along the back or sew-in battens.
Basque Romans is a chain control Roman blind system, whereby fabric is attached to a powder coated aluminium head rail. It can be made with aluminium battens on the back, in White, Sandstone or Black, or with fibreglass battens in a fully sewn in tunnel."
Classique Romans is Suntex's cord control Roman blind system, a pulley system featuring a fabric wrapped timber head Rail. It can be made with aluminium battens or sewn-in battens, she says.
Suntex also offers a range of Bespoke Romans – or soft Romans.
"We offer three unique Bespoke Roman styles. Each style has varying features and benefits, can be made with chains or cord, with or without curtain lining."
The first is Structured, featuring horizontal seams, with battens visible on the back, for a "sophisticated and bold" appearance.
The second is Stella, with battens sewn onto lining only, featuring no pattern distortion. When raised, the fabric forms soft folds; when lowered it sits flat.
The third style, Relaxed, features no battens. When raised, the fabric can be trained by hand to fold into the desired fullness, and when lowered it sits flat. Soft fabrics are better suited for this style.
Meanwhile, Suntex is one of the only manufactures still in Australia that offer Bonded Romans, Van Haren confirms.
Bonded Romans use wet bonding to enable fabrics to be bonded onto a three-pass lining. The system, which is popular with decorators, is suited to printed or plain fabrics.
"Our Bonded Romans give a more tailored finish for a structured look; perfect to bring to life many fabrics from soft cottons through to heavier weaves and many in between. This product is a perfect fusion between style and versatility, allowing you to create a blind that will complement your home."
All Suntex Romans can be motorised. "Using the Automate app, you are in control of your Romans, and can organise and group your Romans. You can set your daily routine, and watch your Romans go up and down together."
Motorisation is a great benefit for your home automation, supported by Voice Control with Apple Home kit, Google, or Alexa. We are selling more and more motorised products, particularly as they eliminate child safety issues."