LOUVOLITE
Louvolite Marketing Manager Jamie Marsden describes the last couple of years as "something of a revolution in a variety of ways." Motorisation used to be something that domestic consumers had to think long and hard about, before delving deep into their pockets to buy that fabulous blind that could be operated at the touch of a button. Motorised products do impress everyone who sees and uses them – in addition they are totally safe from a child safety perspective and very easy to operate. Historically the only reason that motorisation wasn't selected by everyone was the hurdle of affordability. Over recent years, battery technology and innovation have led to products being developed that could only have been dreamed of a short while ago."
"Louvolite launched its One Touch motorised programme to the industry at the beginning of 2015. With the fantastic One Touch wand option – easier to use than any cord/chain control and with the One Touch and walk away control function – it was the ideal product as an immediate alternative to traditionally operated window blinds. As well as roller blinds here, Vision blinds cellular blinds, pleated blinds and even some roman blinds could be operated with the One Touch wand."
"Now, for those consumers who now wish to be able to operate their blinds by remote control then the One Touch lithium battery motors are the answer, offered with sleek and modern remotes that work with powerful, quiet, rechargeable lithium motors. These units work with all the product groups appropriate to tubular operating systems – roller blinds, Visage, Vision, roman blinds, cellular and pleated blinds."
"An extension to the charging unit allows those less able, such as the more elderly or disabled customer, to reach the charger point at the fixing height of the blind. The unit is ultra reliable and does exactly what the discerning consumer would want it to do. What's more, once again the unit is very competitively priced and allows the blind maker to offer really affordable luxury and convenience across a wide range of Louvolite products. In addition Louvolite has introduced a solar charging unit which drip feeds the lithium battery to remove the need to plug in a charger. This is ideal for those blinds in hard to get to locations or for any consumer with a limiting disability or illness. The blind essentially charges itself."
"Louvolite then extended its range of motor options to include hard-wired systems for use in larger domestic or commercial installations. Neat, efficient and absolutely up to the task, the Louvolite hard wired motors are quietly and effectively satisfying an increasing demand in this section of the market."
Vertical blinds are the latest Louvolite system to join the motorisation journey, says Marsden. "Llight and privacy are adjusted by louvres that can be rotated by up to 180 degrees at the touch of a button on a remote control. The Slimline Vogue motorised system can also be used for Allusion blinds."
"There is also a new motor for Perfect Fit roller and Vision blinds which is proving a popular choice for UPVC windows."
"The Louvolite Home Hub allows remote access to the operation of blinds via mobile phone and tablet technology, in addition to voice control via Amazon Alexa and Google Home. The hub is the easiest to set up with a few simple operations."
"These motorised products are supported by Louvolite service and support, all backed by the Louvolite name; one you can trust, and offered across a diverse and high quality range of product types and finishing touches. A name and product you can build your reputation on."
"Innovative product development has once again increased the operating options for the consumer. Motorised blinds that were once out of reach of the typical consumer – merely an electric dream – are now very much a reality."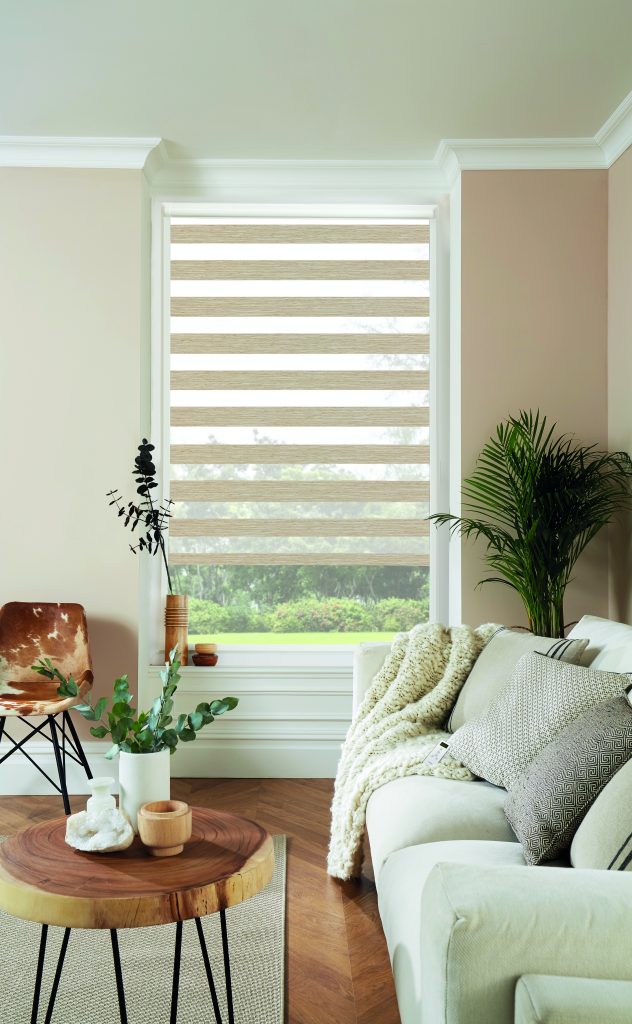 NORMAN
Norman Sales & Marketing Manager Steve Payne notes the drive to sustainability is more important than ever, and exerting a strong influence on the consumer. "Here at Norman it has arrived with fashion, function, and reliability and we call it PerfectTilt. This all new, state of the art motorisation system, enables any of our shutters to harness the power of the sun, because solar trickle charging comes standard with this sleek motorisation system."
"If you could think of the perfect place to place a solar panel, your roof would likely be the location that came to mind, however your windows would have to be a close second. Our clients are telling us it's a 'no brainer', and we couldn't agree more. Putting solar panels as a standard source of power to work in tandem with a plug to charge system, was the way of the future and now it's the way of the present. This perfectly colour matched power source sits on the back of each panel and is built right into the stile. It's very inconspicuous and the only people that may even know it's there are you, your retailer, and the fitter. When the solar panel isn't quite enough to keep motorisation working with maximum power, a charge, not unlike a phone charger, can bring it back up to 100%. "There's been an overwhelming response from the market to this system," he says.
"Beyond the seemingly simple addition of solar power, is the amazingly functional system that the sun powers," he adds. "Control shutters from anywhere in the world, at any time, and from nearly any device with the PerfectTilt hub and app. Using either the slimline, multichannel dial remote, a smartphone or voice activated commands, end users can control the louvres on all their shutters at the same time, or just move an individual section of just one shutter. For those that don't want to bother with them at all, a timer can be set to move the louvres to a pre-set location every time with precision. The smart system can also be used to keep the house cooler by enabling shutters tp be set up with compatible thermostats to move to a closed or tilted position based on the temperatures inside the home. PerfectTilt motorisation is compatible with most voice activated command systems like Siri, Alexa, and Google Home. Shutters can also be set up to operate on a "If-This-Then-That" or IFTTT system. This means your shutters will react to anything you may have linked them to, such as temperature, weather, or sun exposure."
"One of the other huge improvements on this operating system is the ability for it to stop tilting when resistance is put on the louvres. With this auto switch feature that changes automatically, it can go from the voice controls to hand tilting without any extra switches or steps. This means not only that end users can control the louvres by hand without damaging the motorisation system, but also that the system is the safest motorisation system on the market."
"In a world where no one is excluded, we must all do our best to fight the effects of climate change. A great way to do this is by harnessing the power of the sun, and who says you can't do it in a style way when dressing your windows? Whether it's a set schedule or moves with the sun, the possibilities of G4 motorisation are endless."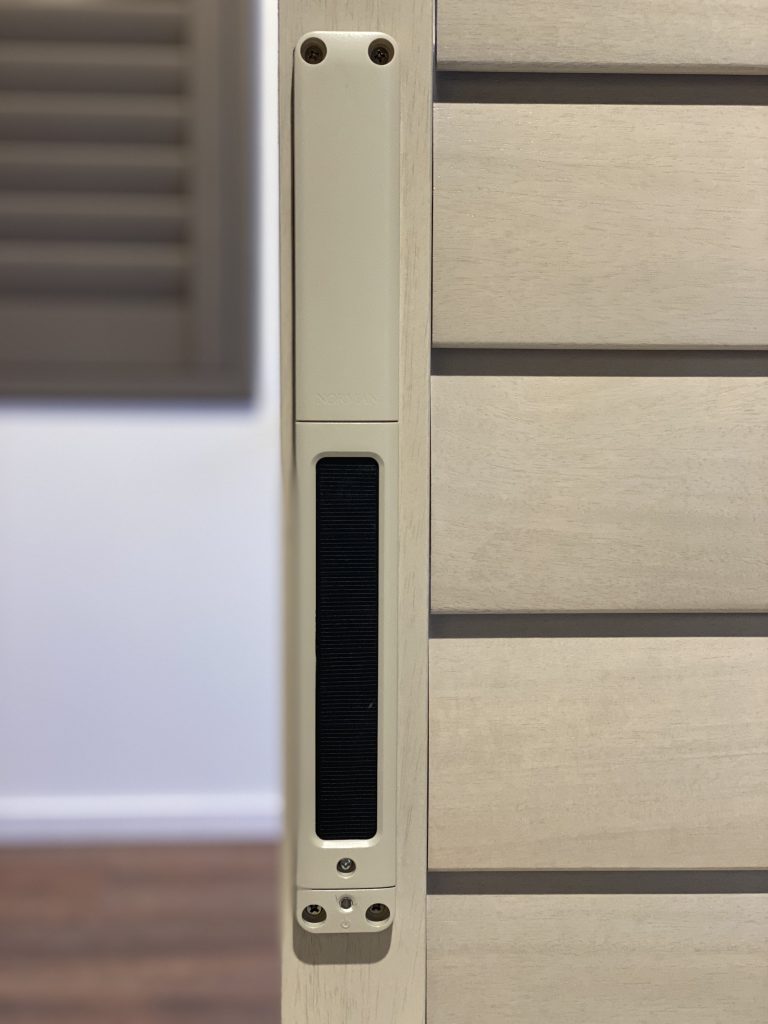 BLINDWARE
With the automation trend continuing to grow within the interiors market, window furnishings are no exception says Blindware Managing Director Grant Norton. "The ability to control multiple blinds with the touch of remote or even from a smartphone or voice command is very appealing for home and business owners alike. Responding to customer demand, the provision of flexible, high-quality motorisation products is a key area of focus for Blindware's sales revenue and overall business strategy."
While motorisation is still the smallest category when compared to sales of hardware and fabrics, it is easily the fastest growing, Norton adds. "Customers demand and expect high quality, reliable motorisation products, backed by comprehensive product knowledge and hands-on experience with the most complex jobs. Blindware's Motolux motor program continues to evolve to meet the ever-changing demands of manufacturers, retailers and consumers, incorporating the latest technologies to ensure the best automation solution is in place, every time."
To add greater flexibility to Blindware's motor range, a 6Nm DC motor has recently been introduced. "Coupled with the 1.2Nm DC motor and the range of AC motors, Blindware's Motolux suite of products can meet the needs of almost any internal blind project. To ensure the Motolux product range is completely versatile and flexible, the 6Nm motor has an internal rechargeable battery and can be used in conjunction with all the same remotes and Hubs as the AC motor range, curtain track motors and motorised roman solutions."
The overall flexibility of the Motolux range was recently highlighted when a New Zealand customer needed a solution for a major Control4 project integration, Norton confirms. "As a nimble company that can respond quickly and effectively to customers' needs, Blindware was able to immediately engage with world leading developers to produce a bespoke, directly integrated GUI application for its motor range that now resides in the global Control4 application directory."
"We are not afraid to take on difficult projects and challenges," says Norton. "In the case of this project in New Zealand, one of our major customers needed a fully integrated solution for Control4 to win a major roller blind project. Although we didn't have the solution in our range at the time, we worked quickly with our network of product developers to use our AC-407 smart Hub as an interface device. We managed to develop a fully integrated GUI (graphic user interface) application that allowed the Control4 integrators to use the hub unit to create a control solution, using the same familiar product configuration software tools as all native Control4 devices. In fact, the flexibility of the Motolux AC-407 hub allowed the hubs to be installed in a multi-drop configuration to control potentially many hundreds of motors simply and conveniently. This software application is now being used worldwide by Control4 developers. We move quickly and effectively to ensure our customers win every possible job. That's what matters to us."
"People probably think of Blindware these days mainly for its SunBoss product range, but in reality we exercise the same levels of innovation and creativity across all products, including motorisation. Innovation is the lifeblood of the business and the pace at which we innovate really sets us apart. It's just another reason why customers like dealing with Blindware."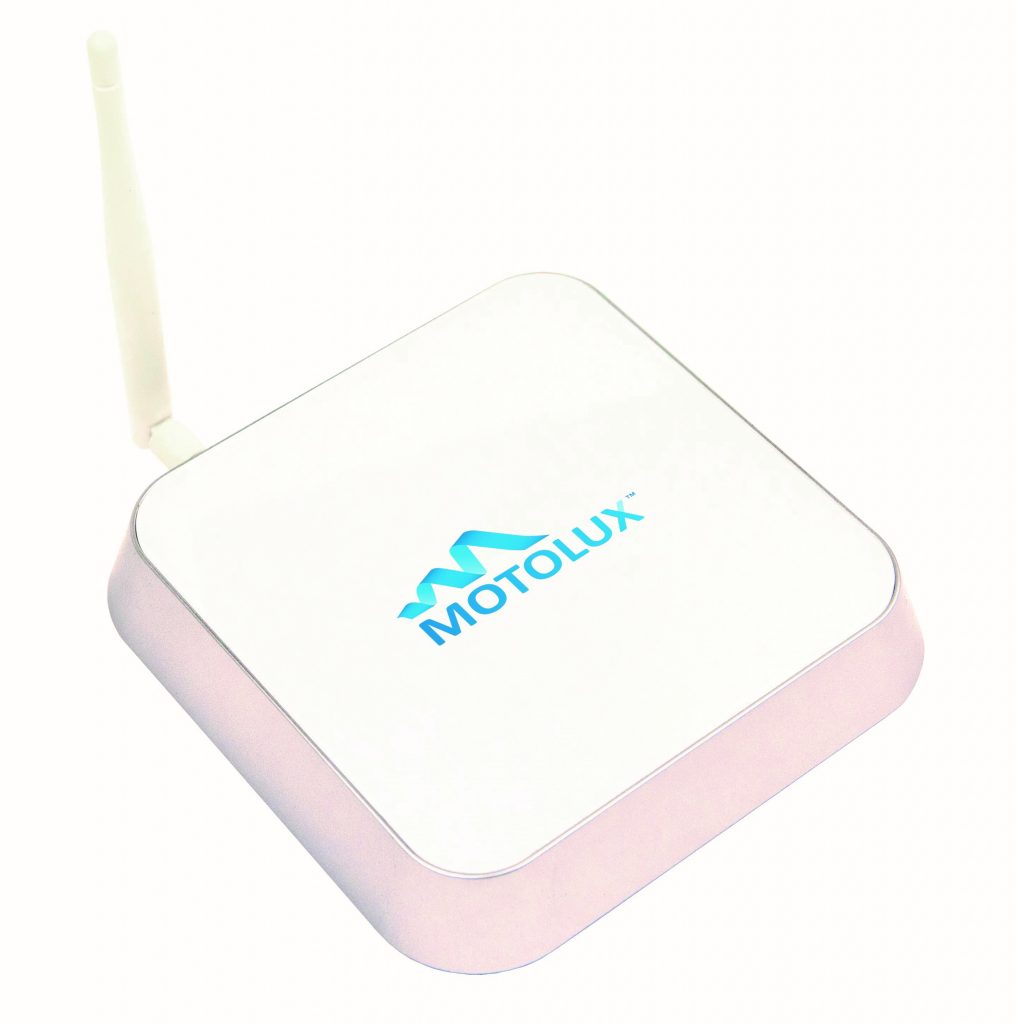 LUXAFLEX
"Smart homes have changed the way people live, enabling consumers to save time and energy by integrating innovative smart appliances into everyday life. The Luxaflex brand continues to pioneer the industry with the introduction of Luxaflex PowerView Motorisation. Integrating seamlessly with Google Assistant, Apple HomeKit and Amazon Alexa, homeowners can now easily control their lighting, temperature and privacy at the touch of a button or by voice control."
Enabling users to program their blinds to operate on their own throughout the day, the Luxaflex PowerView Motorisation App creates bespoke Scenes using pre-programmed blind positions. Such Scenes include raising to greet the dawn, readjusting to deflect the hot afternoon sun and keep interiors cool, or closing at night to create the perfect bedtime ambience. The Scenes can be programmed to personalised settings such as "movie time" or "good morning", activated by voice command on desired smart assistants like Google Assistant, Apple HomeKit or Amazon Alexa, or controlled via smartphone or tablet on the PowerView App.
"With PowerView Motorisation, homeowners can adopt a smart environment that works with their own lifestyle, giving them the power to control their home's privacy, light and temperature with ease. Whether homeowners prefer rooms to operate independently or work together for whole-house synchronisation, PowerView offers precise operation of a variety of different Luxaflex products and styles."
"Child and pet safety are becoming increasing priorities for homeowners, and a motorised operation system offers an ideal cordless solution that combines safety and convenience with sophistication," says Vera Meharg, Marketing Communications Manager, Luxaflex Window Fashions. "Homeowners now have the ultimate control when it comes to managing shade, energy efficiency and privacy in their home, actively reducing energy consumption and ramping up security."
External shading, like Luxaflex Evo Awnings, reduces cooling energy costs by up to 60 per cent. With as much as 30 per cent of total heat is lost from homes through uncovered windows, the simple action of closing the blinds of window shades will help reflect heat and UV rays to drastically reduce a room's heat gain, protecting furniture from sun damage and fading whilst doing so.
"Luxaflex PolySatin Shutters with PowerView Motorisation are virtually maintenance-free and increasingly popular given the current trend of shutters in Hampton-style and coastal-chic homes. Offering an exclusive override feature that allows manual operation without causing any damage to the motor, they are a fantastic option for those conscious of energy conservation, the cellular construction creates a layer of energy-saving insulation, trapping air within a distinct, unique pocket. Coupled with the low conductivity characterised by polyresin, this technology greatly reduces heat exchange, keeping the air in, or out as needed."
SOMFY
"There are a number of trends we've seen in the marketplace over the past 12-24 months," says Alistair Grice, Head of Marketing for Somfy Oceania.
"Number one is an increase in motorisation rates. Despite many market segments reporting as being flat, or with single digit growth, Somfy has seen strong growth as a result of the demand for motorisation. With battery-powered motors for roller blinds now becoming an established segment, and Somfy recently launching the Irismo 45 battery-powered curtain solution, consumers and specialist retailers have embraced this offer. With our typically large windows, 2Nm seems to be the sweet spot for battery," says Grice.
Alongside the growth in battery technology, Somfy has also seen increased demand for its 230V Sonesse 40mm motors. Feedback from Somfy Expert partners is that many customers who have previously tried motorised solutions on their first purchase are now building or renovating and are motorising all rooms, often combined with external solutions.
High-performance solutions for External Screens: in 2019, Somfy launched Maestria, an external screen solution featuring smart obstacle detection, automatic limit setting modes and auto-learning to ensure self-tensioning. "While Maestria's benefits to the consumer are clear, many retailers have embraced this solution as the smart obstacle detection technology also reduces the chance of a costly warranty claim and the associated call-out costs due to fabric unspooling and getting jammed inside the headbox. It's a clear case of a cost-effective, high-performance solution benefiting both parties."
Somfy is also seeing growing demand from all sectors for connected solutions. "We live in a digital age and picking up your smartphone to do almost everything is now second nature. Somfy's Connexoon Window RTS adds value and convenience for the consumer and ultimately gives them a control outcome they could never realise with a manual blind."
"This is the power of automated blinds; having the blind in the right position, at the right time to do its job", says Grice. "Continued investment in connected solutions will see faster development cycles and introduction of new features with Somfy having some exciting releases in the pipeline."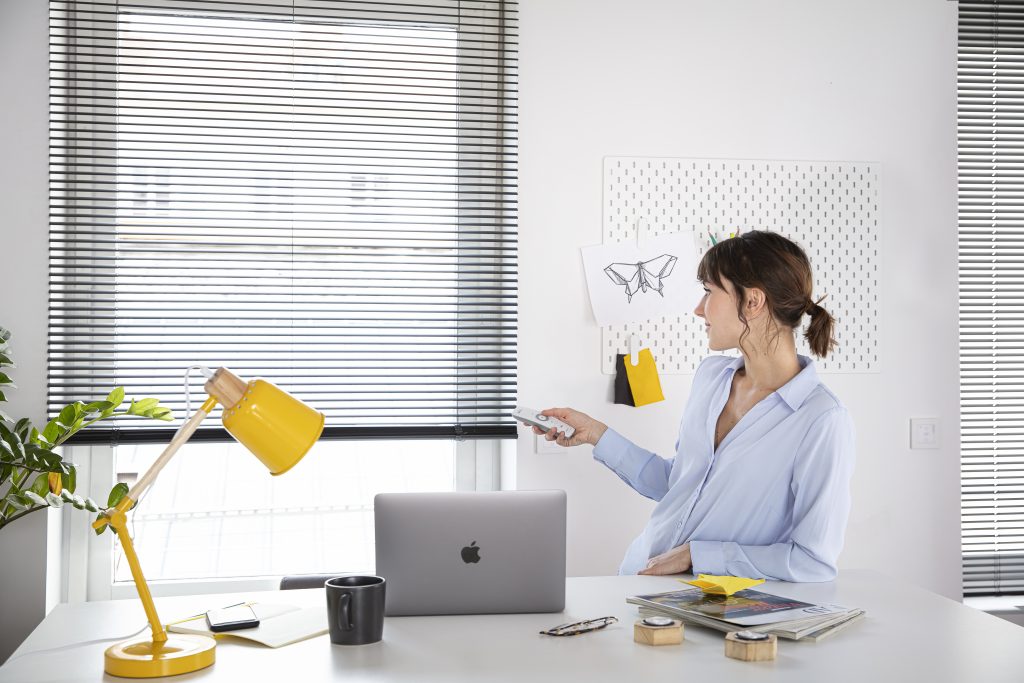 CW PRODUCTS
In 2019, CW Products upgraded its successful SolarSmart Automation System with an improved SolarSmart Plus model. Versatile and ideal for the solar powered automation of multiple window furnishings including roller shutters, blinds and awnings, the new SolarSmart Plus has been tested in the market over the last 12 months and has been extremely well received, offering customers improved reliability and performance, as well as easier installation.
"SolarSmart Plus offers a greener and smarter way to automate domestic and commercial window furnishings. The SolarSmart Plus automation system is independent of mains power and harnesses the sun's energy through solar panels positioned on the roof or in direct sunlight. The newly upgraded SolarSmart Plus model includes an aluminium body, all-in-one, fully integrated design that now incorporates a 4W solar panel, battery, control board and receiver. The updated sleek and modern integrated unit allows for hassle-free, 'quick-clip mounting' easy installation, which means less handling and no need for installation of separate system elements."
"SolarSmart Plus now delivers better performance, easier installation and reduces installation time. And with SolarSmart Plus, the chance of any technical issues because of incorrect installation is greatly minimised."
ROLLEASE ACMEDA
Two of Rollease Acmeda's latest innovations harness both wirefree and solar technology to achieve optimum functionality combined with energy efficiency.
Automate Li-ion Zero wirefree motors
"The revolutionary new Automate Li-ion Zero Wire-Free series by Rollease Acmeda, effectively hides the once visible antenna, by cradling the cable around the circumference of the slim motor head. The upgraded motor replaces the previous-generation charging cable with convenient 5V micro-USB charging, allowing the new series to be free of all traditionally visible cables, permitting the first truly 'wire free' motor, as well as improving overall convenience for users when needing to charge their motor. To further enhance the motor's contemporary aesthetic, the Zero Wire-Free series will include an unobtrusive motor cap, designed to cover the motor head and match the shade bracket in colour, enabling a minimal aesthetic and a completely concealed motor, which is invisible to the untrained eye." The new motors are noticeably quieter, slimmer and incorporate a new-found elegance with 'soft close' technology. Soft close slows the motion of the shade resulting in a quiet, gliding finish at the end of the shade's movement.
"These new motors enhance the form and function of our current motorisation range, allowing all our customers, whether that be an end user, fabricator or installer, to benefit from the changes we've made. We've ensured the dimensions of our motors mirror those of a manual shade, so now retrofitting a motor in an existing shade is extremely simple and efficient, allowing users to upgrade their shades more easily than ever, without the need of an electrician," explains Stefan Botha. Automate Product Manager.
The solution is available in three sizes; 1.1Nm short, 1.1N & 2Nm catering for small to medium roller shade applications and also boasting battery check action which ensures end-users can easily check the battery level with one touch of the remote, moving the shade to indicate battery percentage.
When used in combination with Rollease Acmeda's Automate solar panel, the product offers an energy efficient motorised solution.
Automate Solar Panel V2
Featuring a slim line design and improved performance in low light, the new Automate Solar Panel offers an energy efficient upgrade for the entire Automate Wire-Free Li-ion range of motors.
Renewable, environmentally friendly power maintains motor energy without the need of regularly charging, while crystal technology substantially increases solar ray absorption and efficiency of power conversion.
The product also offers optimal performance even in low light conditions. And the use of a Bypass Diode ensures a continuous stream of power, even if small sections of the panel are obstructed.
The Solar Panel V2 can be used with either the new 5V Zero Li-ion wire-free motors or the discontinued 12V Li-ion wire-free motors.
Finally, featuring multiple mounting points, it's quick and easy to install on any window application.

A-OK AUSTRALIA – ICL (SA) 
"This has been an unusual start to the year: fires, then floods and a Coronavirus, which dramatically cut tourist numbers, affected imports and exports and for some in this industry these events made life a little difficult," reflects Peter Monkhouse, Managing Director of ICL (SA). "For all here at A-Ok Australia, it has been an opportunity to consolidate and build on the strong growth experienced in the lead up to Christmas 2019."
Monkhouse says the postponement of R+T Asia due to Coronavirus has not delayed the flow of information or the development of new products.
"As we reported 12 months ago, motor sales just continue to grow and the advances in smart home technology along with concerns about energy efficient homes and the effect on our environment are the main factors in this," he says. "A second development in motorisation is the addition of rechargeable lithium battery motors to the range of tubular motors and curtain drive motors. This feature allows simple fast installation, easy maintenance and the need to contract and coordinate an electrician for the installation."
"Google Home, Alexa, Zigbee, HomeMate, Homedash are just some of the many developing smart home technologies," says Monkhouse, citing a recent article on smarthome.com.au, which listed the six main benefits of leveraging these systems as:
1. More free time
2. More money in consumers' pockets 
3. Lower environmental impact
4. Peace of mind
5. Convenience 
6. Everyone loves J.A.R.V.I.S. (refer the AI creation in the 'Ironman' movies)
ICL (SA) Pty Ltd has been involved with A-Ok Motorisation since 2008 and has been actively involved in the rapid development of its product.
"We work with them yearly at international trade fairs and get to see firsthand how well they have maintained a leadership in all areas of motorisation, solar-powered technology, modern design and consumer confidence in a reliable quality product," he says. "At every trade fair we get to talk the A-OK distributors from Spain, the UK, France, Poland, USA, Israel, Saudi Arabia and South America and this not only builds our confidence in the range but gives us an insight into the world uptake on motorisation, particularly in  the more mature European markets."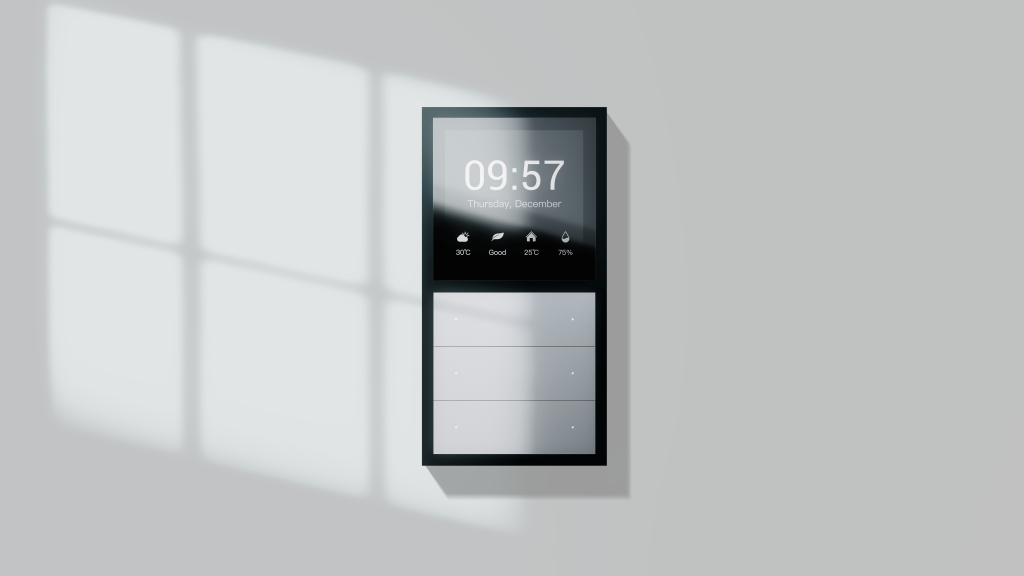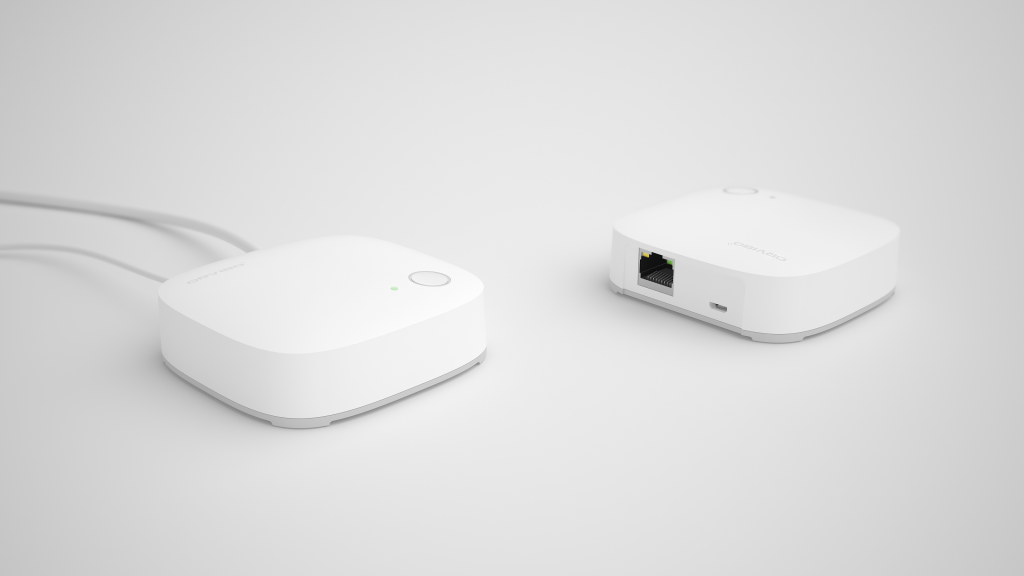 BLINDS BY PETER MEYER
"With regard to motorisation we are seeing a lot of innovative changes in the market that make life easier and cheaper for the end consumer," says Blinds by Peter Meyer Managing Director Simon Meyer. "We are seeing integration with Google Home and Alexa making voice control possible. We are also seeing a huge increase in the number of available battery motors. Somfy has just launched a new battery operated curtain track motor that we are using on our Somfy Glydea Ultra motorised curtain tracks. This battery solution can operate a curtain that weighs up to 45kgs. Somfy have also introduced some updates to the Somfy Sonesse 30 wire free motors, allowing them to be easily integrated with dual brackets."
Blinds by Peter Meyer has also released to the trade the latest motorised curtain track from Silent Gliss. "With superior lifting capacity and the quietest running noise on the market, the Silent Gliss 5600 is certainly top of the tree when it comes to premium motorised curtain tracking," says Mere. "With widths possible of up to 25 metres and with the tracks being able to be ceiling recessed for a beautiful flush mounted look, there is nothing that compares to it in the market. Blinds by Peter Meyer has also heavily invested in bending machinery, with three different bending machines now available for us to use with recess profile and tracks being able to be bent from standard radius bends to continuous curves."
"The other key product area that is developing is HUB integration solutions. Somfy offers its Connexoon and Automate has PULSE 2.0. These enable apps to operate blinds from anywhere in the world. These systems are being refined all the time and are becoming more and more user friendly and easy to set up."
"The motorised blind market is increasing and motorised blinds suppliers like Somfy and Acmeda are refining their offering to the market accordingly, making motorised blinds more affordable and neater to install. The challenges are becoming easier to overcome as motor suppliers are listening to their customers."
"Medium to long term I predict that battery solutions will dominate the market. The technology keeps improving, meaning longer battery life and larger lifting capacities. I believe that there will also be solid and more widely available solar powered options into the future. These still need some refining to be more reliable and suitable for the long term. People are still not in love with looking at a solar panel on their window to power their blinds."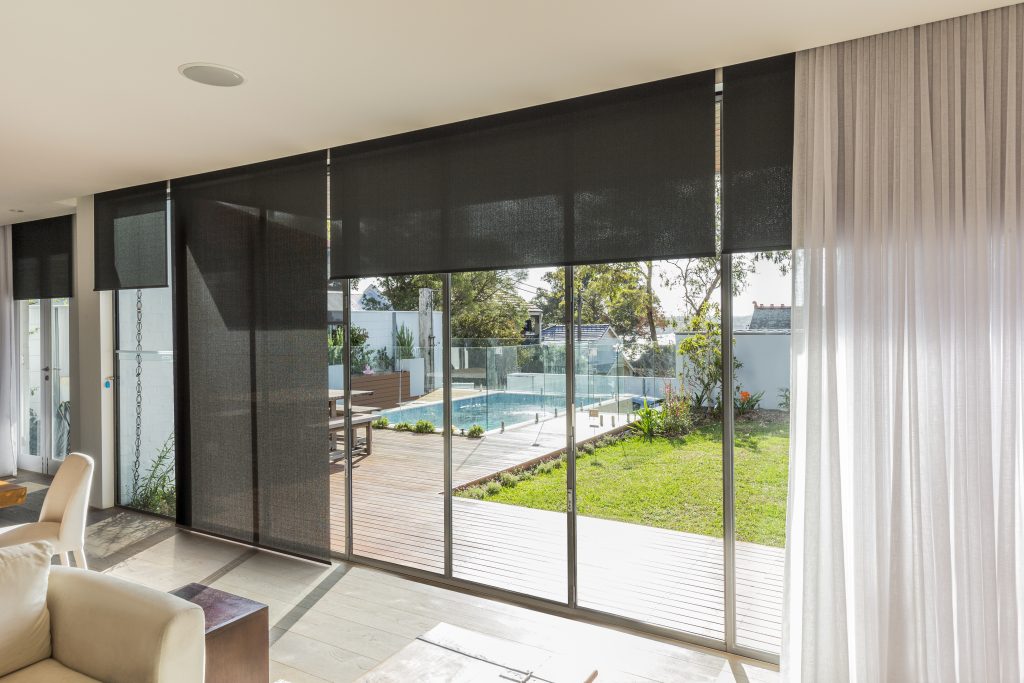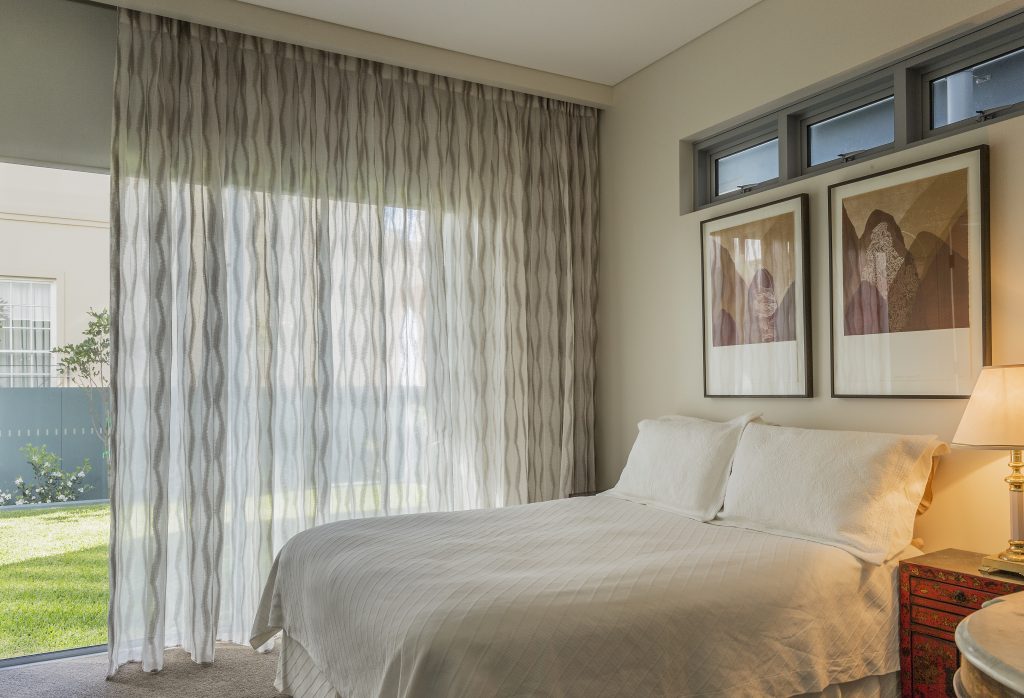 ALPHA TUBULAR MOTORS
David Fezer, CEO of Alpha Tubular Motors, confirms a number of new releases coming on stream in 2020 will continue to push the boundaries in motorisation and battery technology.

Obstacle detection motor: TheWSER50 OD is designed primarily for Zip style systems and incorporates obstacle detection on the way down and torque sensing on the way up. The motor is designed to suit many common mountings used by various manufacturers.
Manual override with electronic limits: TheWSME50 Electronic has manual override and electronic limits. Unlike most override motors, the electronic limits allow easy installation and programming, as well as the flexibility to be used in cassette systems that block access to typical mechanical limit mechanisms on conventional manual override motors.
Coreless technology battery motors: Lasting 750 cycles from a single charge, these motors are also whisper quiet. "This is essentially a new version of our popular battery motor, which has a new ground-breaking coreless DC drive inside that is much more efficient and much quieter than other battery motors," says Fezer.
Smart Tech Integration: This offering is in line with growing demand for products compatible with smart home technologie. Currently available with Google and Alexa, Apple HomeKit compatibility will be coming soon. Flexible and easy to set up, the technology enables homeowners to control products individually, or by area, or the whole house from anywhere in the world. They can also be scheduled to operate automatically. There is no limit to the number of control devices that can be connected.
The innovations for 2020 are in line with Alpha's profile as a leader in advanced technology in battery motors, says Fezer.
"Our reputation and continued demand for Alpha products, including from many industry giants, rest on the key elements of our offering, which include: reliability backed by our seven year warranty; same day dispatch and unmatched service; extremely competitive pricing; the easiest programming on the market; leading edge remote control options; and full compliance to Australian standards."