SOMFY'S SILENT CURTAIN ACCESSORIES
Somfy has announced the launch of its new range of Glydea silent curtain accessories to complement its suite of Glydea Ultra curtain solutions.
"The new Glydea silent accessories take the acoustic performance of motorised curtains to a whole new level," says Somfy Oceania's Product Marketing Executive Nicki Beggs.
"The addition of these silent accessories guarantees that curtains will open and close in an effortless, whisper-quiet motion."
Enriching Somfy's renowned curtain motorisation and hardware range, Somfy has introduced new silent accessories, suitable for all curtain applications, styles, track shapes, opening methods, fabrics or fabric attachment methods.
"We are proud to offer our Somfy Curtain Partners and our loyal Somfy customers a versatile and silent solution for all types of projects; whether they be commercial or residential, for straight or curved tracks, one- or two-way openings and even classic or ripple fold styles," Beggs says.
"Somfy's commitment to performance, strength and your overall well-being is what makes this innovation possible."
EXTRA SILENCE FROM SILENT GLISS
For the first time since taking over manufacturing here in Australia, Silent Gliss by Peter Meyer has released a new range of curtain rods – The Metropole 30mm curtain rod and finials collection.
"The curtains hang directly on patented 2C gliders contained within a channel inside these impressive rods, eliminating the need for curtain rings," says Simon Meyer from Blinds by Peter Meyer.
"In addition to this, the brackets attach to the top of the Metropoles, allowing the curtain to move smoothly throughout the complete length of the rod. Unlike traditional curtains there is no need for passing brackets, making the Metropole perfect for wide windows and large expanses of glass."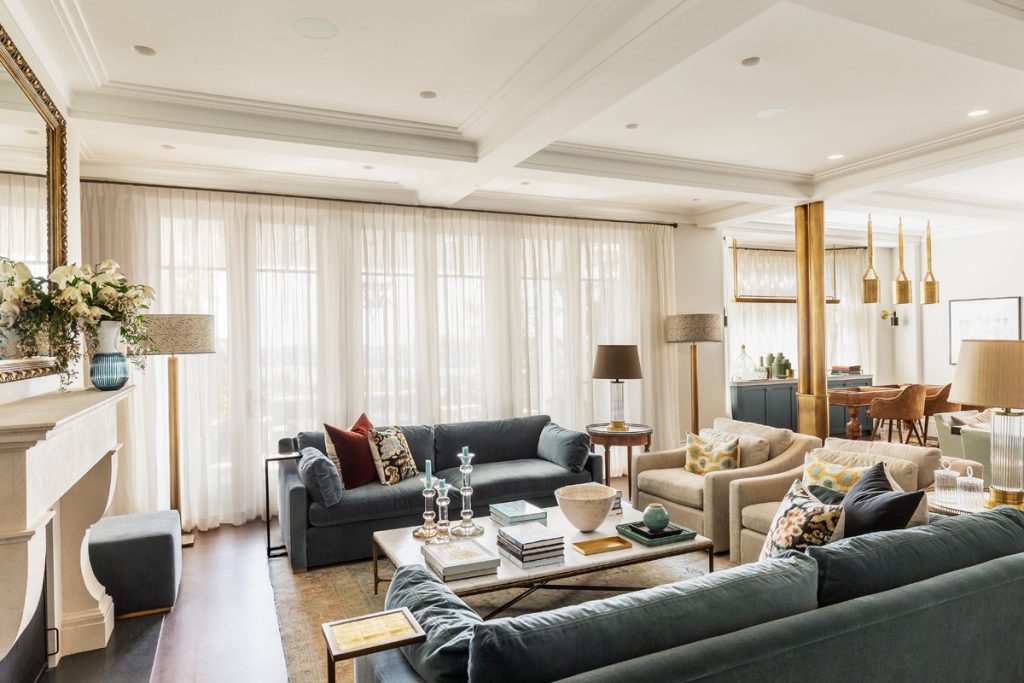 The Metropole range has the ability to be top or face fitted using the Silent Gliss smart fix brackets or concealed top fix brackets and can also be bent in a continuous curve or angle radius – bent to fit perfectly to bay windows or other curved applications.
"These specifically designed curtain rods combine whisper quiet specially coated curtain rods with unique two-component patented 2C technology gliders and rollers, allowing the curtain to move smoothly and silently, providing unprecedented silence."
"The 2C technology pairs a special powder coating with the 2C glider, to give you an unrivalled quiet operation. Silent Gliss have always been a market leader but this new technology is really a game changer that sets their tracks and rods even further apart from their competitors."
The innovative rod range is available in a flush end cap or stud end cap as standard. Customers will also be able to enhance their curtain rods by adding a range of decorative finials that have had an update just this month, as well as 2 new finials added to the collection.
"Even if your rod is fixed to the ceiling, their top fix brackets will accommodate all finial options," Meyer says.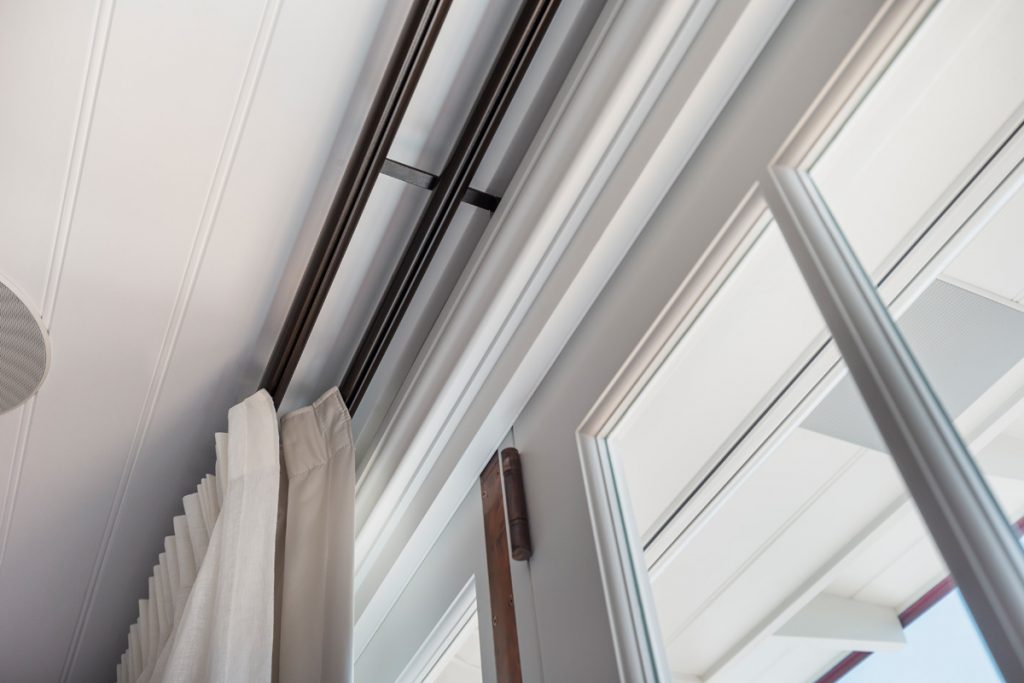 "With this new curtain rod range, the upgrade of all the Silent Gliss tracks with the patented 2C technology and the offering of a more diverse range, we have certainly seen consistent growth over the past year.
"In addition to this, the market overall has been growing steadily with an increased demand for curtain products in the home. In particular, the 'Wave' curtain that was invented by Silent Gliss is now one of the most popular styles people are asking for today."
Available in five colours including matte white, matte black, bronze, silver and gunmetal, the Metropole can also be supplied with custom powder coats on request.
Meyer says the motorisation of curtain tracks is also increasing in popularity.
"Blinds by Peter Meyer offer two motorised tracking options that include a top end solution with superior technical specs, the Silent Gliss 5600; and the new and improved Somfy Glydea Ultra, which is available in hard wired and battery operated options. We have upgraded the leading arm to ensure a continued wave appearance from end to end of the track. As always, we proudly manufacture both systems for the trade."
"We have also invested heavily in three different bending machines, plus an A1 plotting printer to allow us to plot out bay window or tricky window dimensions and print a life sized template in order to follow the bend perfectly. This ensures an incredibly accurate and high quality finished product."
GERMAN CURTAIN HARDWARE – MADE TO LAST
Martin Crawshaw from Castle Trimmings tells WFA that the look for curtain holdbacks and tieback hooks today is summed up in two words, bold and simple.
"With this in mind Castle Trimmings have introduced to the market German made hooks and holdbacks that fit the bill."
"The bold square designed hooks come in a copper and nickel matt finish and two new curtain holdbacks intended for the clean lines of the modern home."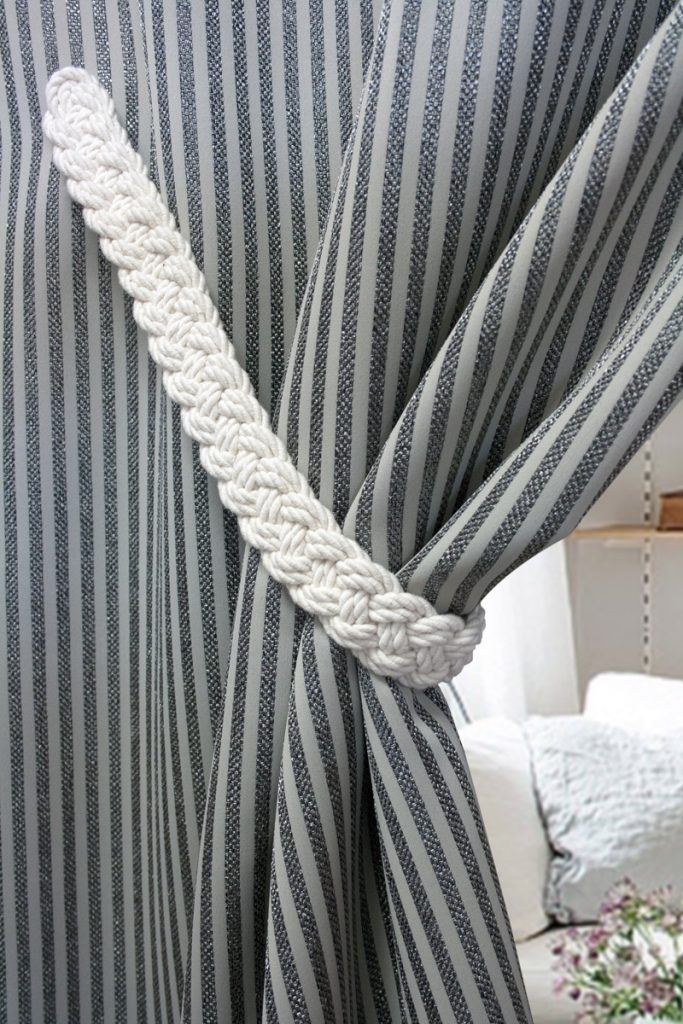 Crawshaw says Magnetic curtain tiebacks are a great invention and have become very popular recently, offering versatility and endless styling possibilities.
"Magnetics tiebacks are easy to use with no need to drill holes to install hooks or damaging the wall."
"Simply gather the curtain fabric and wrap the tieback around the curtain, the magnets on each end of the tieback will hold the curtain in place through the fabric."
"They are ideal to stop sheers blowing when a window or door is open or to hold back a curtain to let in light. A contemporary finish to window treatments."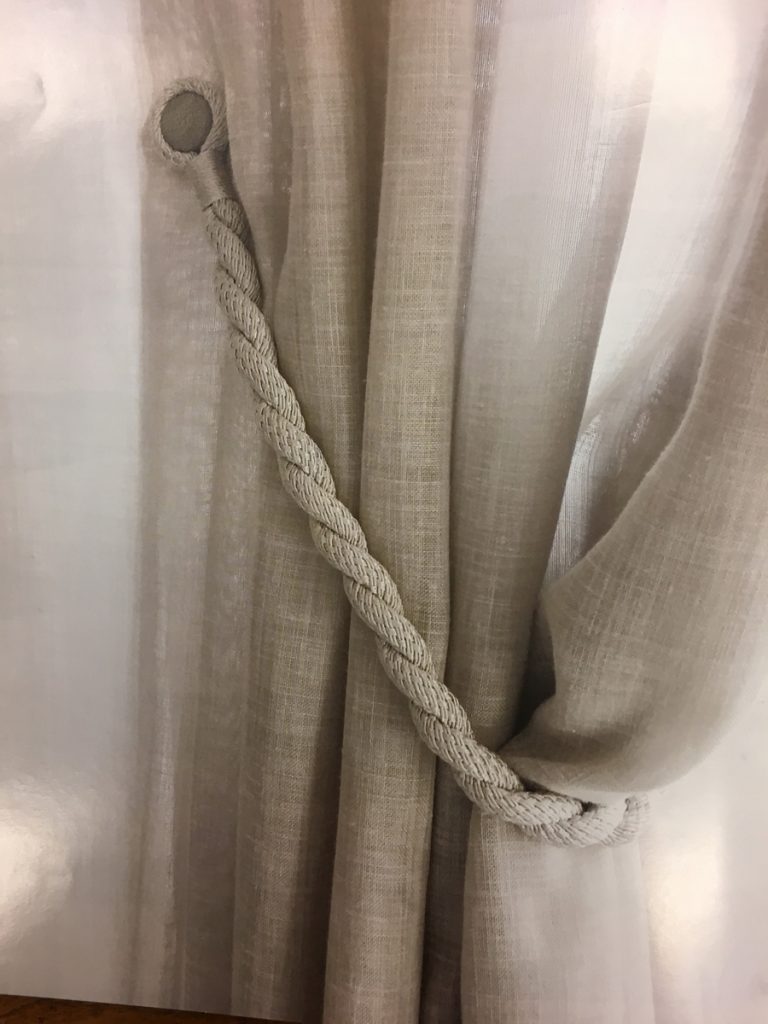 Castle Trimmings has also released two new collections of magnetic curtain tiebacks from Italy and France.
"We have a fabulous choice of styles, colours, designs and sizes."
"A recent addition is the French faux leather tieback which also comes as a curtain tab and a heavy duty tieback for backed curtains and velvets."
"The Italians as always show great attention to detail by screwing the magnets into position."