CW Products is regarded as a leading Australian supplier of quality roller shutters, roller shutter accessories and automation solutions for a wide range of window treatments.
Danny Elassaad, Managing Director, tells WFA CW Products' proprietary trademarked FireSafe Bushfire Rated Roller Shutter, launched in 2010, has undergone some minor upgrades and is attracting ever growing demand, particularly following the devastation from the 2019/2020 summer bushfires.
"As more and more Australians choose to live in bushfire prone areas, and urban sprawl takes homeowners closer to wooded and high vegetation areas, protection from bushfires has become paramount in Australia.
"And with the requirements of Australian Bushfire Construction Standard AS3959-2018 (for the construction of buildings in bushfire prone areas), FireSafe Bushfire Rated Roller Shutters are an ideal solution for protecting Australian families, their homes and businesses. FireSafe is suitable for both domestic and commercial window, doorway and shop front applications."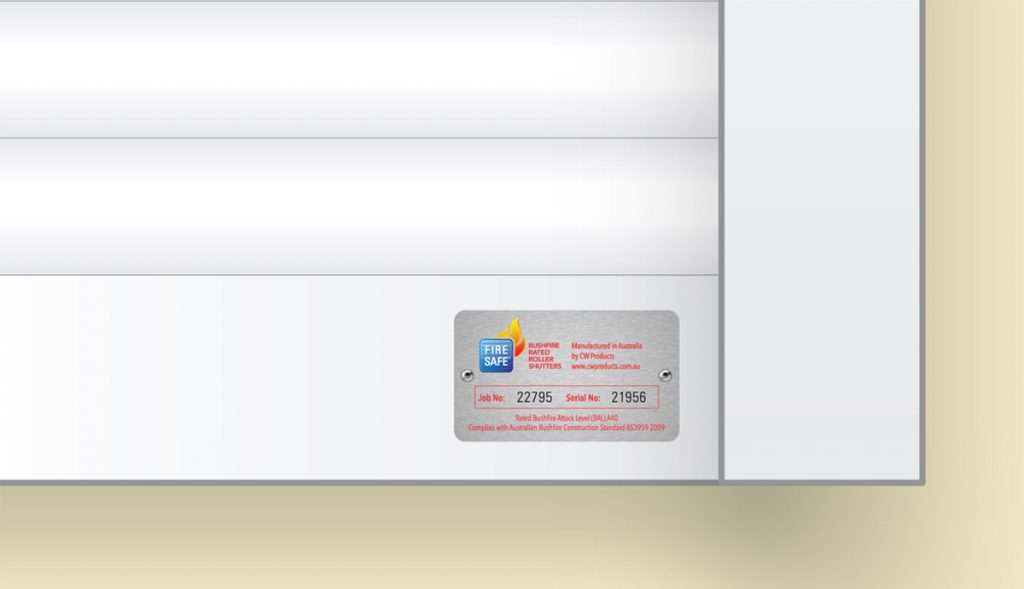 "FireSafe is a stylish, strong and fully extruded aluminium roller shutter system suitable for large span windows and doors up to 5800mm. FireSafe has successfully undergone rigorous laboratory testing at the CSIRO (Report# FSZ1379), achieving a Bushfire Rating of BAL A40."
"Available in a wide range of profile colours and various manual and motorised control options, including CW's new PowerSmart 12V low voltage, rechargeable battery automation system, it is ideal for protecting windows from flying debris and extreme heat radiation (radiant heat shielding properties up to 40 kW/m2) during a bushfire.
"Suitable for both new and existing buildings, FireSafe can be fully integrated into new building constructions and all shutters are fitted with a FireSafe Authentication Plate and Serial Number."
FireSafe is backed by a five Year Guarantee.
OZROLL INDUSTRIES
Jack McDonald, General Manager of Ozroll Industries tells WFA the company continues to offer its BAL40 rated slat type around Australia but adds "while we remain involved in the bush fire sector of the shutter market, it has become less of a focus."
"This is mainly because of Flame Zone ratings and the requirements to achieve them. The testing is extreme – not just the temperature but the length of exposure to those temperatures – and it's not something a basic Aluminium shutter can survive.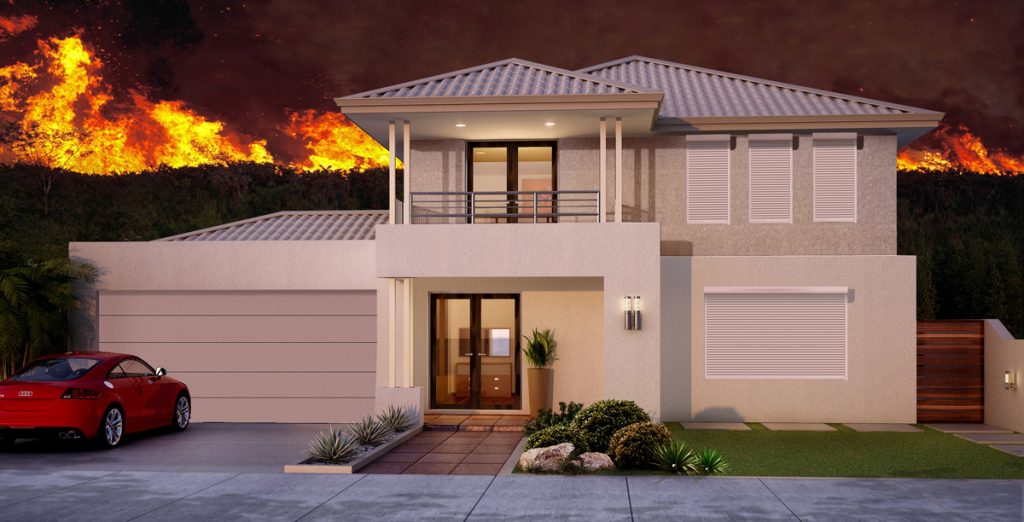 "Steel is a more economical option and we do have design prototypes. I mention economics because costs are a huge factor in the conversation, especially when legislation demands you include FZ window treatments in a new build."
"For example, a steel shutter will cost multiple times that of an aluminium shutter – you multiply that by the amount of windows on a home – a new build can cost hundreds of thousands extra, just for shutters."
"As a manufacturer you aren't just competing with other shutter suppliers, you're also competing with other markets, such as mesh screens and glaziers who have their own range of fire rated products."
"These and many more factors make this market sector unique and very niche. It's something we continue to monitor closely, particularly as regulations tend to change and more territories impose the regulations."