TOSO AUSTRALIA
"Roman blinds have been around for centuries and even today, a 'Roman' is still one of the best choices for window treatments," says Malcolm Young, Managing Director of Toso Australia, "and has become very popular again over the last several years. The ability to match up with a wide variety of designs means they virtually never go out of fashion."
"One of the biggest benefits of Roman blinds is that they really make a feature of their fabric. Where patterned curtains can overwhelm a smaller space, Roman blinds cover a more contained area beautifully and they do not take up any room on the sides of the window and allows you to maximise your space."
"If the space is larger, they can also match up excellently with other curtains on the same window. If you want to incorporate two types of fabric for the window furnishings in the living room, you can do this by using one fabric for the roman blinds and then another for the curtains enveloping them. This allows even more light control in the room."
Young notes that Romans are now more likely to be chain operated rather than the conventional cord operation, because of child safety concerns. Toso still offers its Creaty Cord system, which can do widths of 2400mm, but has three chain operated systems, Creaty Drum Single, Creaty Drum Twin and their recently launched Creaty Drum Geared, either as plastic or stainless-steel chain which Young says has many added benefits.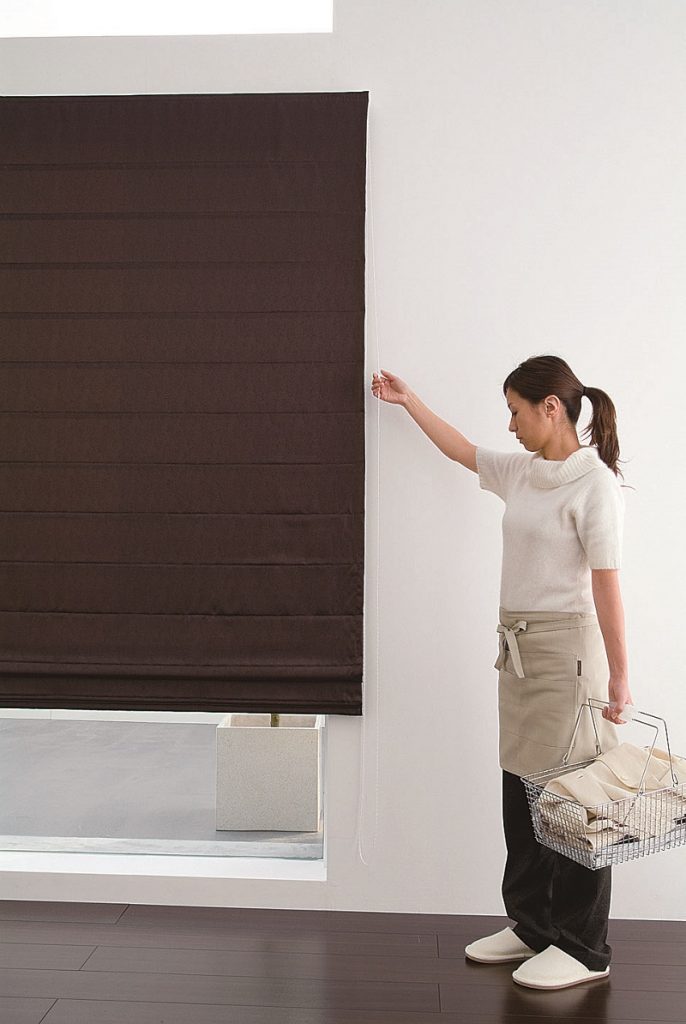 "Motorisation on the other hand, has not yet been a popular option as compared with roller blinds where this is now a more common request."
"With the Toso Creaty Drum Single, operating a Roman blind is as easy as ever. With its innovative Relay clutch system, Creaty offers one-handed operation, and pulling the chain 1.4m raises the blind by 1m, which is two or more times quicker than other chain operated systems in the market. To raise 1kg, pull the chain with a force of only 0.7kg. It also has a speed controller, so when you want to close the blind, you pull the chain 2cm, and the blind will come down at a constant speed regardless of the load. Maximum width and drop is 4000mm and 3000mm, with a weight of 5kg."
"The same applies with the Toso Creaty Drum Twin, which is on a compact and slim headrail that can take two blinds."
"With this system you can have one chain for each blind (same side or opposite sides), or have only one chain, and this chain will operate each of the blinds individually. To raise the front blind, you pull down on the front side of the chain. To pull up the rear blind, you pull down on the back side of the ball chain. To lower the front blind, pull down on the front side chain and release, and for the rear blind, you pull down on the back side of the chain and release. The speed controller prevents a rapid fall of the blind. Maximum width and drop is 4000mm and 3000mm, with a combined weight of 8kg.
Creaty Drum Geared, with a maximum weight of 8kg, is ideal for those Romans that are larger in size or heavier fabric and raising is as light as the other systems. Maximum width and drop is 4000mm and 3000mm.
Young says that Creaty Drum Single and Creaty Drum Geared are both equal in popularity and Toso can supply made to measure headrails that can be delivered directly to their customer's workrooms.
BLINDWARE
With more time than ever spent in the home, consumer's attention has undoubtedly been drawn to their furnishings and plans put in place to replace, upgrade and explore completely new territory. Melbourne-based Blindware's Motorised Roman Track system has been developed from the ground up in a way blind manufacturers have found unique and compelling.
"As with all Blindware innovation, the Motorised Roman Track was designed for ease of manufacture, while delivering a superior performance," Blindware managing director Grant Norton says.
"The heavy duty extruded track comes pre-assembled in 500mm length increments, from 1mtr wide to 5.5mtr wide and ready for quick cut-down to finished length."
"Lift spools are already attached, complete with 4mtr of cord drop and driven by a heavy duty octagonal tube. For full flexibility and versatility, inside the tube the design allows the user to install almost any brand of 40mm tubular motor, including Motolux AC and DC motors."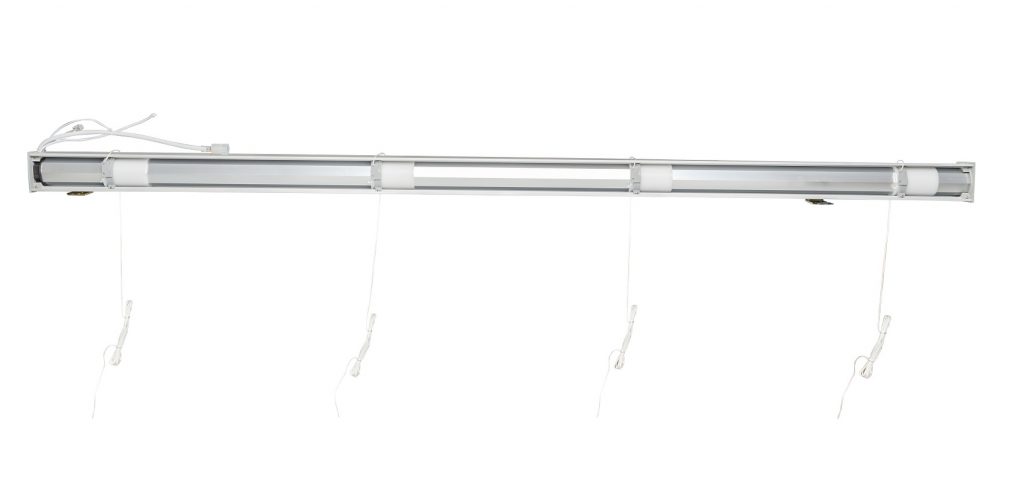 Norton says the motorised Roman Track system has been designed for quieter operation, and the unique traversing spools ensure that the lift cords are always held in constant position, without side to side wander or tangling. Installation is achieved using standard (fully concealed) top mount or face mount spring-brackets.
"Fabric is fitted to the front face with double side tape and a cover plate that is quickly screwed into place. The track is also designed for easy creation of a fabric valance."
"We always focus on providing enhanced performance and flexibility with every product we design. For Motorised Roman Tracks, one of the key challenges are the lift cords."
"When simply wrapped around the tube, they can tangle and make Roman blinds out of level, which is obviously an issue for everyone. Our new Motorised Roman Track has been designed using threaded spools that keep the cords positively controlled, traversing slightly along the octagonal tube with each rotation."
Norton says that manufacturing of Blindware's Motorised Roman Track is simple. The track can be quickly cut to length, 40mm tubular motor inserted and the end caps fixed back into position.
"Blindware is also offering a cut-to-measure service to give customers complete versatility. The motorised Roman track is compatible with almost any brand of 40mm tubular motors, including Somfy."
"Of course, when using Motolux motors, the motorised Roman track will also be fully compatible with same controls used for Motolux roller blind motors and motorised curtain tracks, including our highly regarded APP controlled "UFO" hub. Best of all, the price is very affordable."
ROLLEASE ACMEDA
Andrew Robson, National Sales Manager at Rollease Acmeda says the company's popular SS38 Roman shade solution, with a contemporary slimline profile, is now available in readymade kits giving its customers flexibility in manufacturing, saving time and equipment.
The prefabricated kits consist of aluminium headrail with crimp tape and tilt rod, CTS spools, brackets, planetary chain control with chain and end covers, along with a safety tag.
"The benefits of the kits include reduced aluminium wastage, CTS Spools, tiltrod and drive are all assembled into the aluminium headrail, reducing assembly time and ensuring a quick blind production turn-around and quick and simple change-over to our Automate Cord Lift Motor for a premium motorised solution," Robson says.
The kits come 90% pre-assembled and range in size from as little as 0.9m up to 3.9m, increasing in 300mm intervals.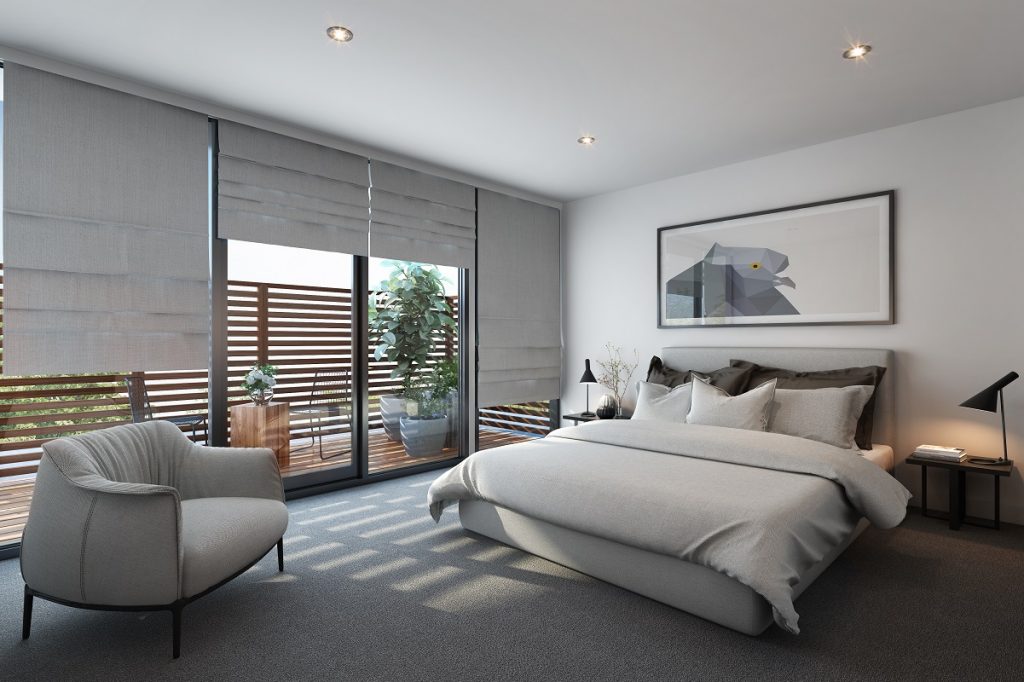 "Our Automade CL 0.8 Cord Lift Motor is compatible with our SS38 Roman Shade system, for a smarter shade solution."
"The CL0.8 motor features dual output shafts, allowing cord spools to be evenly positioned on either end of the head rail, resulting in an ideal leveled lifting operation."
"The motor comes with shaft stop ring to secure tiltrod to motor and prevent twisting and disengagement and offers effortless shade control using our modern Automate Push 5 remote controls."
Robson added that the motors feature Rollease Acmeda proprietary ARC (Automate Radio Communication) technology with patented protocol featuring bi-directional communication, which when used in conjunction with the free Automate App, offers users live animated feedback when controlling their shades.
BLINDS BY PETER MEYER
Simon Meyer says although there is not a lot of new innovation when it comes to Roman blinds, the company is seeing growth in old favourites as well as introducing new motorised technologies
"Our Simply Naturals collection is going from strength to strength, in particular our Urban Weave range as Silk Road products," Meyer says.
"Urban Weave is one of the most loved weaves of many top interior designers and is getting quite a few features in House and Garden and Home Beautiful, so the level of enquires keep flooding in."
Meyer says there is nothing like the natural warmth that you get from Natural Weave Roman blinds.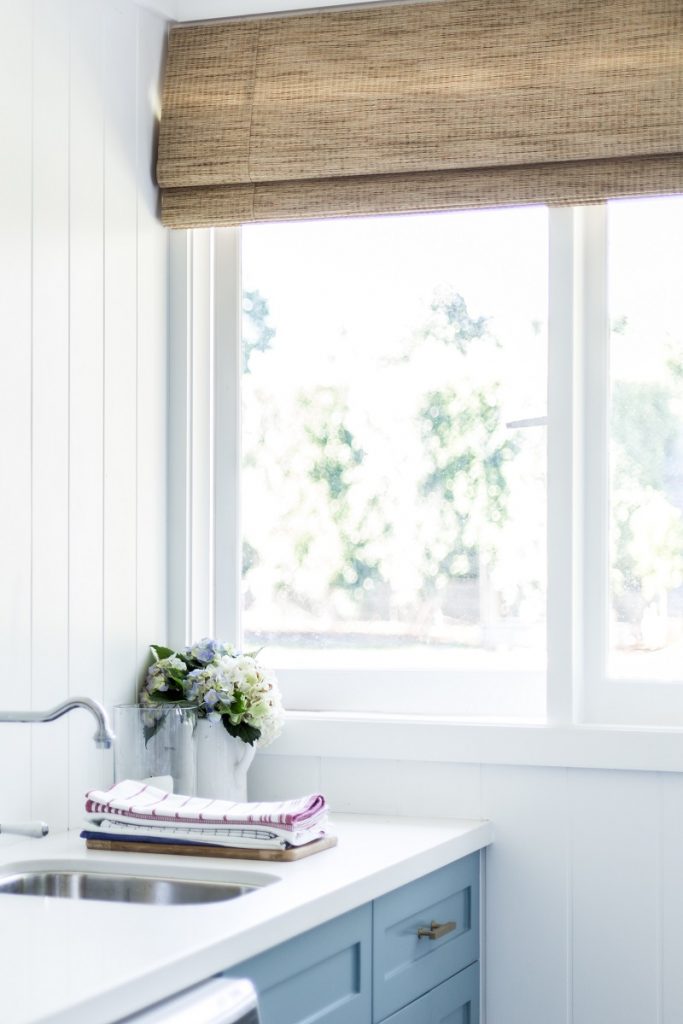 "They filter the light and offer privacy all while insulating your home. Trends seems to be heading towards plain white walls and then softening the stark colours by adding natural window coverings. Blinds by Peter Meyer can also offer a custom painted solution for those who are interested in getting the perfect colour palette on their windows."
Meyer says that Blinds by Peter Meyer has Australia's largest range of Natural Weave blinds that is manufactured in their Homebush Factory.
"We can offer motorised, cord operated and even cordless options on some of our weaves. We generally see motorisation of around 30% which is a similar percentage to our roller blinds.
The pandemic has been good for Roman Blind sales with neutral whites and greys really hitting home with consumers.
"I think almost 60% of all our enquiries are for our Natural Weave blinds and most popular now is our Urban Weave range."
"The beauty of buying Natural Weave blinds is that they last the test of time. We had a blind back last week for a re-cord that was well over 20 years old. Still in great condition might I add."