ROLLEASE ACMEDA
"The Rollease Acmeda flagship RB09 chain control solution continues to be regarded as a benchmark for performance, function and aesthetics with faster assembly time, easy installation and best in class operation," says Adam Licciardi, Managing Director (AU). "The patented chain winder features a high gloss finish with minimal light gaps, boasting a two-piece snap lock, screwless winder assembly, for easy chain insertion. Attaching a spring assist for improved user effort is just as easy with an advanced, snap-lock booster fitment. The premium RB09 idle end extends up to 10mm in 1mm increments, allowing for precise adjustments at the point of installation. This is the latest offering of our patented Easy-Lock idler technology, boasting a top-performing and sought-after two-step installation."
"Our mounting rail can be pre-assembled to roller shades in the workroom, offering easier transportation and a simplified two-step installation. The system can be top or face fixed, using our slimline spring clip brackets."
"Our P95 pelmet upgrade is a one-piece decorative cover solution for small to medium roller shades. Your shade fabric selection can be wrapped around the pelmet, creating a premium uniform finished aesthetic to suit your interior decor. A ribbed round spline secures the fabric to the top, while a flexible flat spline is applied to the underside, both adhering into allocated grooves for a firm hold."
"The pelmet projects 85mm from the wall and measures 95mm high, providing enough cover to hide exposed rolls. Available in a range of aluminium colour finishes, you can also use this solution with no fabric wrap. Slimline colour coded end caps complement your chosen fabric and installation is easy, direct fixing P95 to the ceiling or use our spring-loaded brackets for a top or face fixed application."
"Whether you require a chain or motorised solution (refer specs), we have a range of double brackets available catering for day/night shades. Our legacy square and slimline double brackets can be paired with our chain and motorised controls. Combo Square brackets offer same side control, while Combo Slimline brackets offer opposite side control for a more convenient single chain on either side."
"Our latest Slim Profile Double brackets feature directional chain guards to avoid chain interference. Perfectly accommodating two shades within its inconspicuous 85mm depth, this flagship bracket seamlessly sits within recessed window frames, while remaining perfectly functional and hidden from sight. The solution is available in two configurations; Top Front and Top Back. Top Front offers a front-over roll that provides a pelmet-style finish to the shade, while Top Back positions the back roll at peak height for a true, gap-free, block out solution."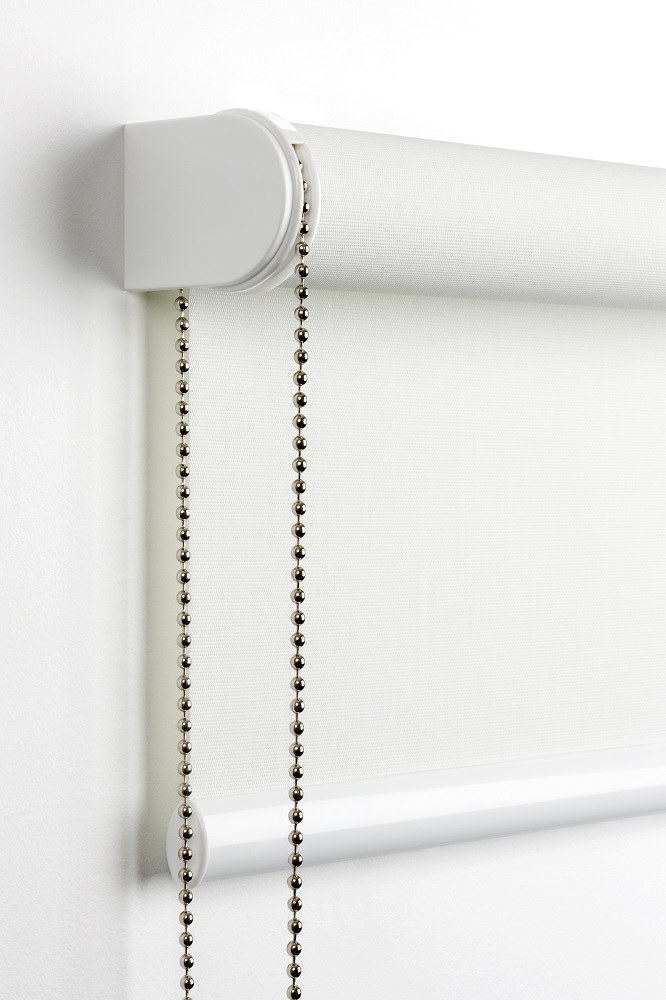 SOMFY
"Somfy brings the freedom of smart shading to end users with the ability to control their window coverings at their convenience," says Marketing Executive Mary Maidiotis. "With several control options available for Somfy's RTS motors, clients can take control of their everyday life and spend more time doing the things they love."
Voice Control: "Hands-free control provides the ultimate convenience. Voice control integration with Connexoon Window RTS gives clients the benefits of Somfy motorisation without having to lift a finger. With simple voice commands to Amazon Alexa (via IFTTT) or directly with Google Assistant, your clients can let their voice assistant do all the hard work for them."
App Control: "The simplest way to control Somfy's solutions is right from a smartphone. Connexoon Window RTS allows users to operate window coverings from a mobile device, even when away from home. Clients can also set scenarios and schedules for their window coverings to adjust automatically while they sit back and relax."
Somfy Remote Controls: "Somfy's remote control range puts functionality in the palm of your client's hand, allowing control of all Somfy RTS solutions at once. The Situo RTS range boasts a sleek and sophisticated design with striking colour options and multiple channel versions. The Situo Variation version also features an innovative scroll wheel for perfect adjustment of Venetian Blinds and the Situo Soliris gives clients the ability to turn their Somfy sun sensor on and off."
"Smoove RTS Wall-Mounted Switches: Whether end users are prone to misplacing the remote controls in their home, or simply don't want to add to their remote-control collection, Somfy's Smoove RTS wall-mounted switches are perfect for them. Available in three finishes for the display screen and seven contemporary frame colours, the wall switches will suit any décor. Easily control all Somfy RTS products from a single Smoove unit, with options for 1, 2 and 4 channels, allowing clients to operate multiple products in the one place."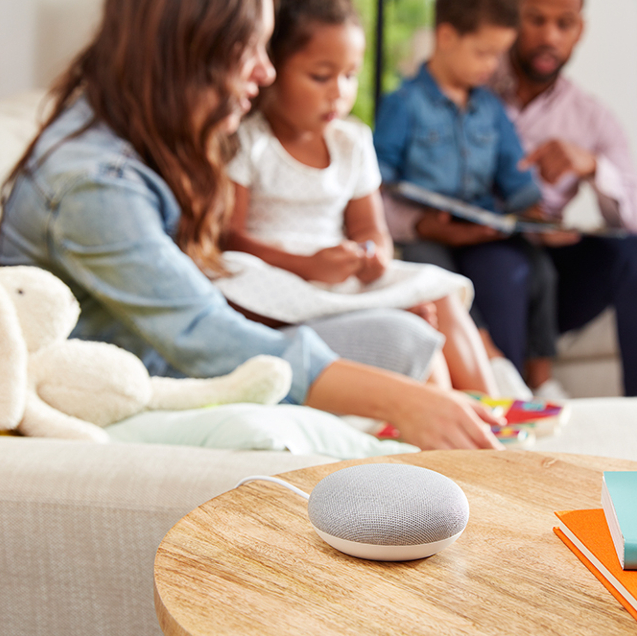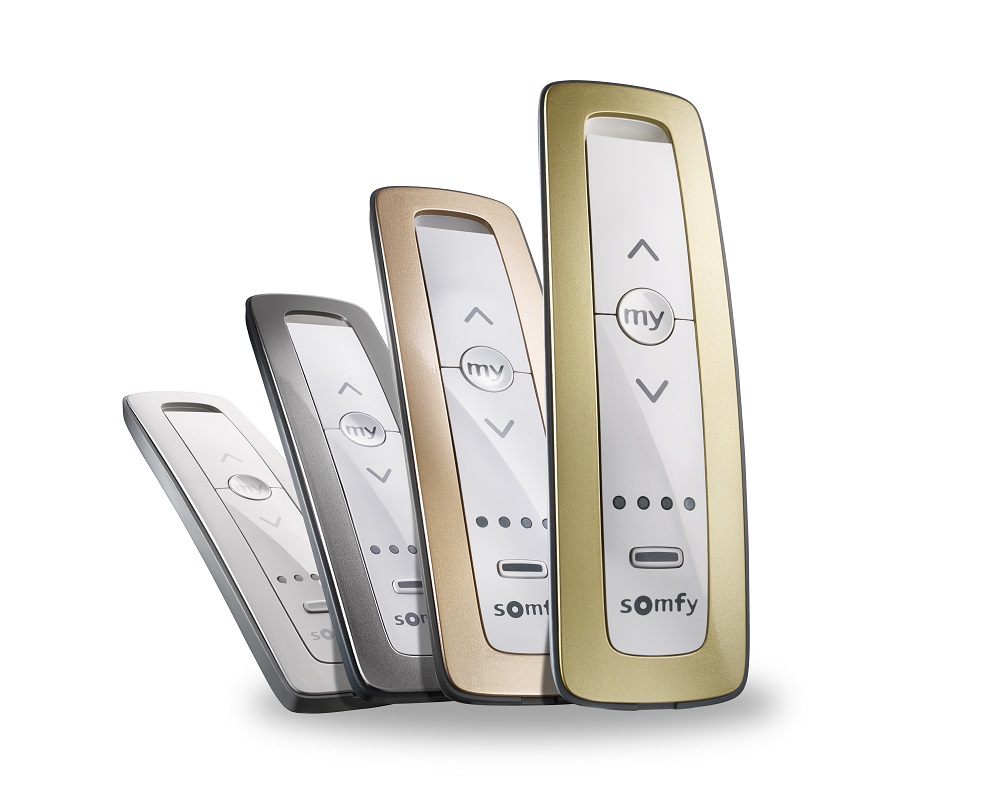 SOLUNA SHADES BY NORMAN
Norman, the distribution arm of Nien Made, one of the largest window furnishing manufacturers in the world, recently released Soluna Roller Shades to the Australian market. In a sign of the times, the launch was rolled out online with overwhelming attendance and support from Norman's Retail Partners. Following the launch, Retail Partners were asked about their first impressions of Soluna Roller Shades.
"The launch highlighted some great innovations with PrecisionLift and Light Guard. It is a very impressive product."
"Loved the three options of controls which take roller shades to the next level in Australia, allowing consumers more choices to better suit their home and dress up their roller shades with different valances as well."
"Looks very innovative with the flexibility of the top raceway and different top treatments, as well as the fabric wrap hem bar and the ability to add the Light Guard for better light blockout."
"This is a perfect addition to the current Norman offering and continues the theme of quality products available exclusively from Norman."
"PrecisionLift and Smart release options are a great addition to roller shades and the unique fabrics will allow us to offer a point of difference in the market."
The introduction of Soluna Roller Shades is part of a longer-term strategy to expand the product range available to Norman's Retail Partners. Soluna was released to the U.S. market several years ago and is now one of their fastest growing products.
"Like all things Norman, there are some great features and unique benefits that make the Soluna Roller Shades not just another roller blind, but a product that allows retailers to differentiate themselves."
"PrecisionLift is Norman's cordless roller shade and has to be seen to be believed. It's like a traditional Holland blind, but a 21st century version. This shade stops exactly where you want, without having to catch the right spot in the roller revolution. Importantly Soluna PrecisionLift gives retailers an alternative for the ultimate in child safety, eliminating the traditional chain operation altogether. One Retail Partner commented, 'PrecisionLift won us a job the same day. I was blown away with the ease of operation, incredible safety option and overall the ease of functionality.'"
"Another great innovation is SmartRelease, where with one light pull on the chain, the blind lowers quietly and can be stopped at any point on its journey. Even fascias and valances have been innovated with the use of a unique raceway, that not only makes fitting the shade easier, it also allows quick and easy installation of the top treatments. One Retail Partner commented, 'I'm most excited about the raceway and valance installation options.'"
"Light Guard is another great option, without having to go a full channel on the sides as the guard fits easily behind the shade and the top creating a much better light reduction than without."
"Soluna offers a huge selection of fabrics, with many fabrics in the range being Greenguard and NFPA certified including a 100% polyester sunscreen range, which reinforces Norman's commitment to sustainability and safety."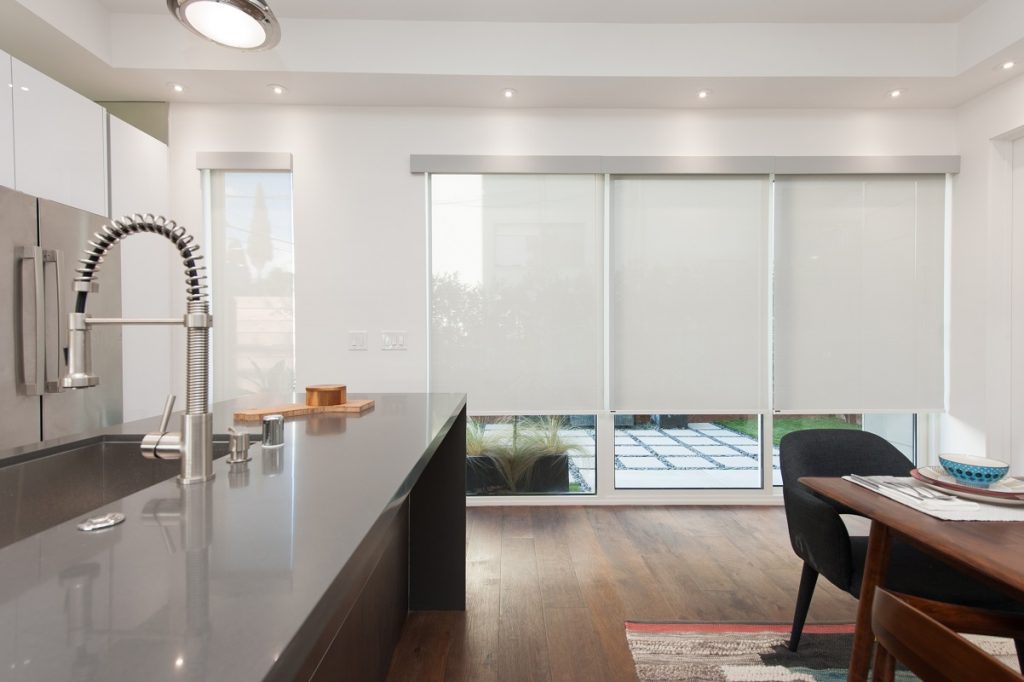 TOSO
"Toso is the supplier of componentry of the premium Japanese Mytec 01 roller blind system, which is ideal for commercial, high end residential and aged care applications," says Malcolm Young, Managing Director of Toso Australia, responsible for the Australian and New Zealand market.
"The Toso Mytec 01 was designed for a Japanese woman to operate, with only three kilos of pressure being applied to the chain to both raise and lower the blind, which is like using your fingertips in operation. Each blind has a spring assist, with the size of the spring dependent on the size of the blind, with eight different sizes, A through to H. This combined with a geared chain housing, allows the blind to be raised or lowered, with less pulls of the chain and is up to 70% quicker than a standard blind system. Also, with its fast gearing, it is possible to have the chain ending 1600mm off the floor, thereby alleviating the need of installing a safety restraint. These features are very beneficial in the aged care / over 55 sector, where we are having a lot of success, both in new builds and refurbishments. It is a gap in the market that no other roller blind can fill."
Toso offers both a 42mm and 46mm top tube, and in combination with their G and H springs, this superior system can now work with larger sizes both as a single or linked system, while maintaining its unique features of fast, smooth and light operation. Young says that even with a linked blind five metres in width, users can still use their fingertips to raise and lower the blind.
The chain housing also allows both the use of its stainless steel chain and a plastic chain in operating the blind. Young notes that in Japan, most chains are of the plastic variety, while the Australian market predominantly uses metal chains, and with Toso, stainless steel. However there are circumstances, such as is in an indoor pool area, where a plastic chain would be a better alternative.
Young says the trend in residential interior design, where roller blinds are combined with curtains on the same window with the blinds being used during the day, and the curtains closed at night, is growing in popularity. "Retailers love having the system in their showroom, as it gives them the opportunity to upsell a superior blind system to their prospective customers; this can be easily achieved when both a standard system and the Toso Mytec 01 sit side by side, and the respective chains are pulled at the same time. "It also gives retailers a point of difference from their competitors who only offer one standard system in their showroom."
LOUVOLITE
Director Steve Birtles attributes Louvolite's reputation for high quality components to its ability to listen to its customer base and leverage technology in the production and supply of world class components. "In the very beginning, Louvolite's founder Reginald Allsopp designed a vertical blind system that met his exacting requirements – for the first time actually included fixing brackets, prior to which fitters had to drill through the headrail to top fix into position. The Louvolite Slimline carrier truck was more compact than the wheeled systems that were available at that time – in order to negate the need for wheels, the Louvolite carrier used a self lubricating nylon to ensure the carriers traversed smoothly across the Louvolite Slimline headrail."
As market demand grew and blind makers reported issues with vanes being forced out of alignment, resulting in costly visits by the blind makers, Louvolite introduced a self-aligning system that eradicated the issue, he says. Plastic parts were typically used to link the carriers together, but these were not deemed robust enough for Louvolite and stainless steel links were the only items it would use to link the Louvolite carriers. By this time Louvolite was not only designing its systems and the relevant component parts, they were also injection moulding the parts themselves.
"As the company progressed and demand for more product types increased, Louvolite set about designing a roller blind system. As always with Louvolite, this system had to feature design elements that would make the blind manufacturer's life easier. Its now widely recognised and often mimicked 'no sew /no glue' assembly system was the start of the project, along with well priced and extremely well engineered workstations that allowed the full cutting and assembly process to be done by one person in the minimum amount of time."
"It wasn't long before the volumes of products required by Louvolite's growing customer base challenged the capacity of Louvolite's assembly teams. Never fearful of investment, Louvolite embarked on a journey to establish ways of overcoming such issues – not just for that moment in time, but for the future."
"So in the mid 1990s, Louvolite's first venture into designing, building and operating automatic assembly equipment for component parts was seen. This was only feasible due to the fact that Louvolite injection moulded its own parts and as such could guarantee sizing and compatibility of each interconnecting part. Louvolite's first piece of equipment was designed around the complex and multi component task of assembling a vertical louvre blind carrier truck. After nine months of work with Louvolite staff and external advisors, the unit was ready to be tested. Hundreds of thousands of individual component parts that go to make up each Louvolite carrier truck were put to one side for the equipment to be given rigorous testing. After weeks of trials, the equipment was put into action supplying Louvolite customers.
To ensure each carrier truck met the exacting standards expected of it, the final act of the assembly process took an image of the assembled item and compared all the elements with the exact criteria and measurements of the specification for a Louvolite carrier truck. If accepted, the item went down one belt, if not it was rejected. The product had to be right first time, every time."
"Having cut its teeth on this vertical blind assembly unit, Louvolite set about creating a piece of equipment that could help satisfy its fast growing demand for roller blind systems. This was more complex, as multiple challenges had to be considered that were not seen in its first piece of equipment. That said, the project was finished on time and the march towards automatic assembly continued.
One of the issues Louvolite engineers had to face was that one or two items supplied by external supply companies did not always meet the required specification. In order to resolve this, Louvolite introduced a separate procedure to check each and every item to ensure it met the specific criteria perfectly. One such item was the wrap spring that is absolutely critical to the performance of a roller blind operating clutch. Louvolite examines every single spring and compares this to the specification via a camera/computer link. Of course, this system is now fully automated to ensure only perfect wrap springs go into Louvolite roller blind clutches."
"Ultimately the reason why Louvolite systems and the associated component parts are so popular with blind manufacturing companies around the globe, is no accident; it's simply because they perform perfectly, time after time after time."
BLINDS BY PETER MEYER 
"It's been over 12 months since Silent Gliss closed its headquarters in Sydney and handed the manufacturing of their superior curtain track range to Blinds by Peter Meyer," confirms Managing Director Simon Meyer. "Blinds by Peter Meyer have been adding new curtain tracks to its existing range with great success and now it's time to add to the range again! Blinds by Peter Meyer has been conducting in house testing over the last 12 months and is delighted to launch two new sleek, elegant roller systems onto the Australian market."
"The Silent Gliss 4930 (Chain Drive) and The Silent Gliss 4970 (Motorised) comprise a stunningly designed Roller blind system that you would have come to expect from the Swiss engineering powerhouse. Silent Gliss offers the most comprehensive, technically advanced roller blind systems for contract and residential applications. Their clean lines and modern design complement any style, whilst providing discreet but effective shading. We are delighted to launch – SG 4930 (chain operated) and SG 4970 (motorised). Using only the highest quality components, they are designed to be powerful with a smooth, controlled operation. The roller blinds will be available from early 2021 once the silly season is over and we can all focus on making the most of the year."
The Silent Gliss 4930/4970 Roller blind system is designed to easily span 3400*5000 off one single chain drive or link it together to drive 2 blinds 3400*5000 off the one chain drive or motor. "The chain drive glides with the ease you would expect from this top of the pyramid system designer and the motors are whisper quiet as well as fully integratable with home automation systems. On top of this stunning achievement, every aspect of the aesthetics of the system has been taken into consideration, including bracket covers for the ends of the brackets as well as the feet, so no visible screws are seen by the end user."
Blinds by Peter Meyer has seen a shift away from the traditional roller blinds dominating product range volumes, says Meyer. "This is partly due to the diversification of our range but we also believe the market is looking for something new. With windows getting bigger and bigger, we are seeing a shift towards curtains to cover these large spaces; with the new Silent Gliss 4930/4970 systems, we can span 3400mm wide in one blind and link blinds to cover 6800mm in width. We are sure this new range will not only hit the right price point (not something Silent Gliss have been known for in the past) but it will also fill a much needed gap in the market."
On top of this new release, Blinds by Peter Meyer is also releasing Silent Gliss's best selling fabric Colorama 2, available in 3400mm wide to maximise blind sizes. "This fabric is soft to the touch and if you have not experienced this stunning fabric, make sure you keep an eye out for it in Blinds by Peter Meyer's Signature Collection. Coming very soon!"
BLINDWARE
"At Blindware, the current excitement is all about the release of new cassette and fascia profiles, featuring an innovative and stunning new fabric wrapping system," says Managing Director Grant Norton. "New profiles have been launched for single and double fascia plus an entirely new one-piece cassette that is suitable for roller blinds and Zebra shades. All these new profiles feature 100% fabric wrapped coverage of the front facing sections, creating a unique connection between the blind and the room for a truly elegant appearance."
"The fabric wrapping system uses a hidden flat spline to hold the fabric firmly on one side and a roll-in bead-spline on the other. The fixing method allows the fabric tension to be well controlled to avoid puckering and bubbles. The best part is that double sided tape is not required! That makes the fixing method suitable for lightweight sheers and screens, where the tape visibility can otherwise be a problem. The end effect is a seamless and beautiful appearance that is suitable for both living and work spaces."
The new 100mm single fascia system can be face or top mounted and is able to be used in conjunction with any SunBoss lift system, including chain operation, ZeroGravity chainless, Holland spring return or motorised. A centre bracket is available, allowing complete flexibility for linked blinds or pin-to-pin installs. A centre support bracket is also available for situations where fascia profiles must be joined over longer spans.
The new double fascia is now a two-piece construction, making installation a snap in all circumstances. The bracket used is the SunBoss standard double compact bracket, one of the most popular open-roll brackets sold in Australia today. "A new double back-rolled bracket has also just been released and is compatible with the double fascia profile. Once again, the double fascia profile can be quickly and simply wrapped in fabric, fully covering all visible surfaces. If fabric wrapping is not your thing, then all of the new profiles are available in a range of fast selling colours and can be used without fabric wrap."
"The new C70 cassette is a unique product in the Australian market and is expected to generate significant sales as it is rolled out into the market. C70 is a one-piece slightly curved cassette that features a spline groove in the rear for Zebra shades and can be fully fabric wrapped using the same method as all other profiles. C70 has the added benefit that the cassette provides complete wrap-around coverage of the roller blind or Zebra shade, making it an ideal product where there is need to exclude extra light, or perhaps just to exclude dust from the blind fabric. C70 uses the same single end brackets as used for open-roll installs, which simplifies inventory holding for fabricators and installers. Best of all, C70 cassettes can be fully assembled at fabrication and simply clipped into pre-installed brackets on site, making installation very fast indeed. The brackets are fully concealed from the front of the blind and do not add a light gap at the top of the cassette."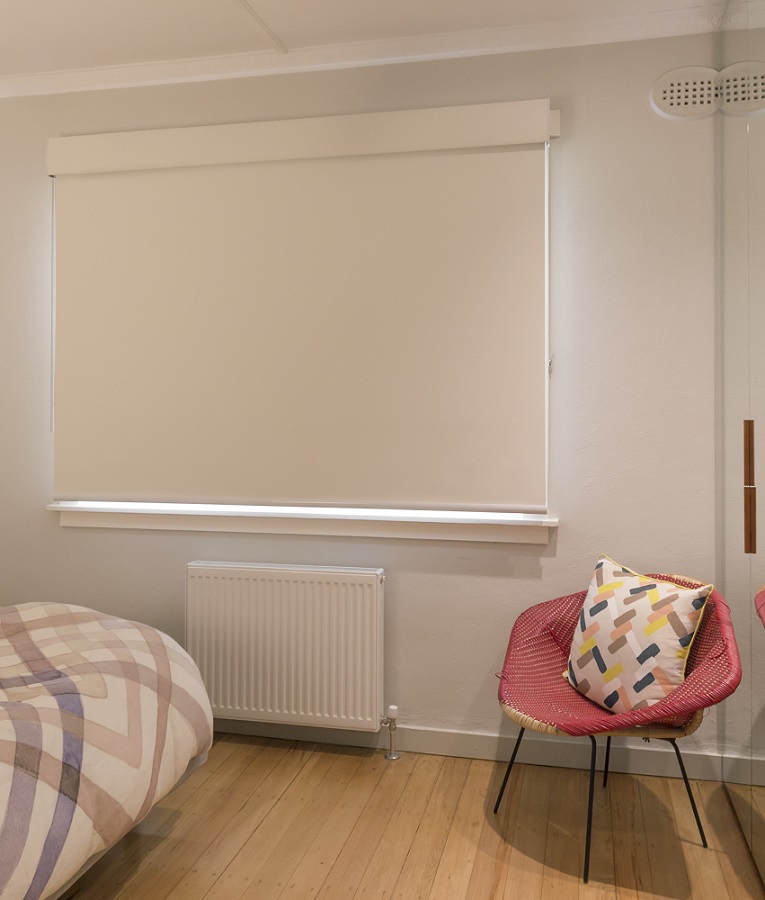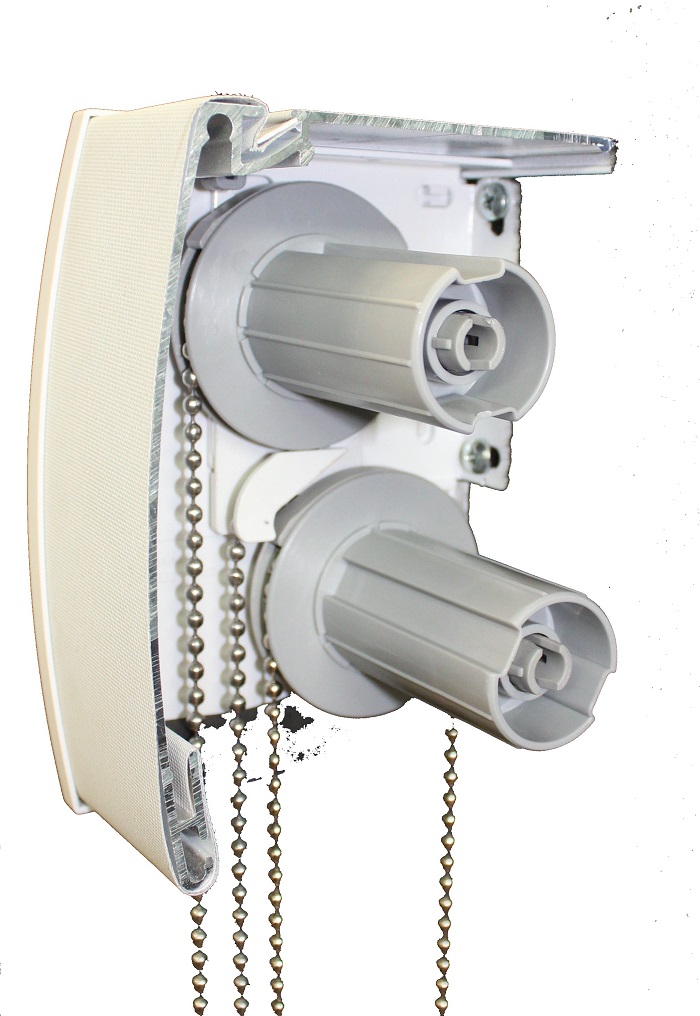 BM Blinds 
"We pride ourselves in using the Sun Boss system by Blindware," says BM Blinds' Michelle Macready. "The Sunboss system was designed in Australia and offers a smoother, quieter clutch and modular components, making it a truly versatile system."
"With brackets offering various projections including 40mm, 55mm and 75mm as standard, with a unique universal design that can be used for either the pin or clutch end, it really makes installation a breeze."
"Our roller blinds are made using the latest technology in cutting techniques that suits the weave of a variety of fabrics. Bespoke roller blinds are manufactured at our facility in Northwestern Sydney. Each blind is made by skilled operators that care about each job and are trained to only the highest of standards."
"Options such as double blinds, motorized and zero gravity blinds are made possible with the confidence of the SunBoss system. The tubes we use are calculated specifically for each order to optimise the look of the blind and to help the skin sit square. This saves time at installation making these options accessible and simple."
"With BM Blinds and SunBoss you will always know that your roller blinds are manufactured in Australia with the care and precision you would expect from custom made window furnishings."