BLINDS BY PETER MEYER
"Blinds by Peter Meyer has been back in the cellular/pleated market now since 2016 with our Simply Cell + Pleat range but have many years' experience in pleated blinds since Peter took on the Solare brand over 25 years ago," says Managing Director Simon Meyer. "Things have changed a bit in the market and we are now seeing about 90% of the volume in honeycomb blinds rather than pleated blinds. The Simply Cell + Pleat range offers over 130 Single and double cell honeycomb fabrics as well as a wide range of 37 standard pleated fabrics, along with the opportunity of hundreds more. The beauty of the Simply Cell and Pleat range is its sleek slimline 20mm profiles along with the availability of options including chain drive, motorised, cord lock operated, cordless, pre tensioned, skylight blinds and shaped blinds to mention just a few. Diversity is the key here as well as German quality. Not only is it one of the largest ranges available on the Australian market, the shapes and styles of windows it can cover is second to none."

"With our German system you get the quality design elements along with a trusted brand, with a five year warranty. Insulation in the home is only going to become more and more important to the consumer and with initiatives from the BMAA such as WINCOVER (Window Coverings Energy Rating) we will surely see more and more Honeycomb blinds being sold."

TURNILS
Interest in Turnils' Arena Honeycomb Shades collection has been steadily on the rise since the update of two key cord-free operating options: Cordless and Momenta motorisation. These improvements released in 2019 were made to align with the Hunter Douglas ethos of continual innovation, offering superior control for users.
Kim Henretty, Brand Manager for Hunter Douglas, comments: "The market is continuing to move towards cord-free options, with our Cordless and Momenta operating options now amongst the most popular. Although driven by the child-safety aspect, we find users simply prefer the uncomplicated motion of control these blinds offer, preferring to do away with clunky corded blinds in the home."
"As for colour trends, we continue to see shades of grey and white grow in popularity. Warmer tones such as creams and beiges are becoming a thing of the past, however, we don't expect they will go away any time soon."
The Arena Honeycomb Shades collection features a vast array of fabrics with a variety of textures and tones. Jasmine Tan, Product Manager for Softshades, comments: "A range such as Hadley is increasingly popular as it features a modern lineal texture that coordinates easily with home décor. The fabric itself can be a statement piece at the window with the cool grey palette of Pewter and Twilight which is in demand with homeowners. For a more timeless finish, the Hendrix range features more earthy tones and subtle textures."
Backing all ranges in the Arena collection is solid energy efficiency testing. "Both Hadley and Hendrix 20mm single cell blockout fabrics can return owners savings of up to 32% on their heating bills based on independent energy modelling," concludes Tan.

LUXAFLEX
Designed to achieve a new level in ultimate darkness through innovative technology exclusive to Luxaflex Window Fashions, Luxaflex Duette LightLock Shades combine industry leading Duette Shades with a patented LightLock Side Channel System to deliver "next-level room darkening capabilities."
"Able to transform any room into a stunning living space, Luxaflex Duette Shades create both sophisticated style and privacy whilst insulating the home, positioning Luxaflex Window Fashions as a leading brand in design and innovation, and specifically in the honeycomb shades technology category."
"Luxaflex Duette Shades with Lightlock System were developed to help homeowners outsmart the sun, blocking the exterior light from entering the room through window covering light gaps that are common in all reveal-mounted blockout window coverings. The Luxaflex LightLock side channels overlap the front and back of the Duette Blockout Shades, to achieve unparalleled darkness."
"The LightLock System has been precisely engineered with room-darkening technology that lies within the unique LightLock side channel design. This patented U-Shaped side channels feature rows of specially shaped micro-ridges, optimised to trap, absorb, block and deflect all incoming light from seeping into the room, leaving the room dark. This meticulous design of the side channel restricts light leakage and eliminates the "halo effect" that can be a characteristic with room-darkening shades."
"Without compromising on style or performance, the Duette LightLock System is the perfect window covering solution for bedrooms, children's rooms and media rooms where maximum darkness is required. The Duette LightLock System also comes with PowerView Motorisation, allowing for complete control and for the creation and scheduling of customised room 'Scenes'. Compatible with smart home technologies, like Apple HomeKit, Amazon Alexa, and Google Home, it allows for the control of light, privacy, and overall room ambience to suit need or preference. Pre-program your blinds to rise and greet the dawn, readjust to deflect the hot afternoon sun, before scheduling them to close at night, creating the perfect bedtime mood. Personalise settings even further and pair with additional smart technology, such as lighting, to reflect different activities or times around the house. Use voice technology to implement such scenes as 'movie time', 'good morning' or 'bedtime'."
"Created with the honeycomb profile, Duette Shades with the LightLock System are engineered to offer levels of energy efficiency in both cold and warm climates. The honeycomb construction of the Duette Honeycomb Shades traps air in distinct pockets, which creates insulation that can help lower your energy consumption and energy bills."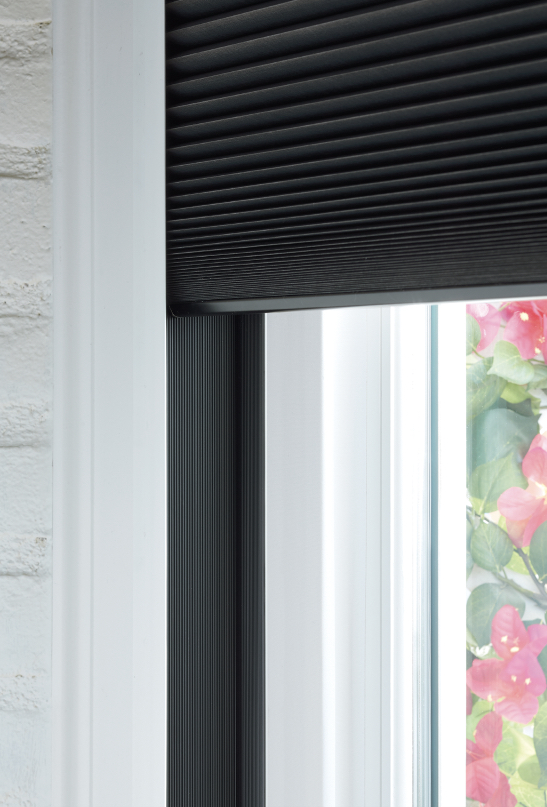 NORMAN AUSTRALIA
Portrait Honeycomb Shades are positioned as a new retail product opportunity. "The Norman brand is renowned in Australia for its world-class shutter programs, but equally impressive is its extensive range of custom-made Portrait Honeycomb shades. With the Portrait program initially developed for European and USA markets, it features award-winning designs, exclusive model options, and industry-leading operating systems."
"Affordability is one of the key competitive advantages of the Portrait Honeycomb program for Norman's retail partners. Just like Woodlore shutters were 20 years ago when Norman launched its first shutter program onto the Australian market. However, as with all Norman products, the foundation values of quality, range, and trouble-free functionality are also key elements in the design and production of the Portrait Honeycomb shade program."
"For Australian homeowners, Portrait Honeycomb shades provide great style, unique functionality, and simple operation. Their excellent insulating properties, light control, and privacy options have made honeycomb (cellular) shades the most popular window covering option in the USA and now one of the fastest-growing blind product categories here in Australia."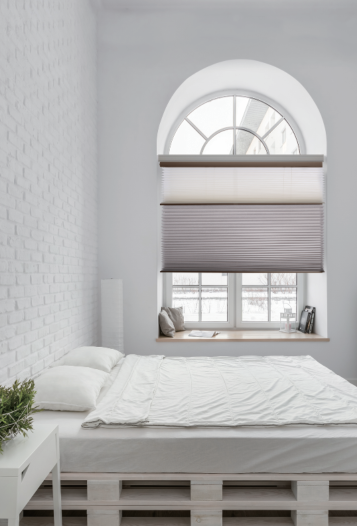 "One of the best features of Portrait Honeycomb shades is the insulation they provide for homes and offices, which is very relevant to the surging cost of energy here in Australia. The linear, open channels of the honeycomb cells trap air at the window, insulating rooms from sweltering temperatures over the hot Australian summers and the bitter cold in the southern states during the winter months. In a recent study, Portrait Honeycomb shades were shown to reduce home heating and cooling energy usage by up to 34%. That represents a massive saving on household electricity accounts over the year for all Australians."
"In addition, Portrait Honeycomb fabric options offer a range of privacy possibilities from sheers to complete privacy during the day or night. Also if you choose our versatile top-down/bottom-up model, which allows the shade to either be lifted up to the top of the window or lowered as a segment to the bottom of the window, you can still get light streaming into the room above the shade while enjoying complete privacy afforded by the lower shade when covering the lower portion of the window."
"Light control is another great feature of Portrait Honeycomb shades. With a choice of over 500 sheer, light-filtering, and room-darkening fabrics, Portrait Honeycomb shades offer a variety of light control options. Sheer fabrics are perfect for day and nightshades, a light screen sheer during the day, and a room darkening fabric for extra light and privacy control at night. Portrait sheer fabrics offer 50-71% UV blockage, light filtering fabrics 88-97% UV blockage, and room-darkening fabrics 100% UV blockage. Also, Norman's Honeycomb shades stack gracefully away when raised maximising the view and daylighting when required. Light control options such as Decoflex and Light Guard are also offered in the program to solve the annoying light leakage issues around the margins of the shades."
"Another great feature of the Portrait Honeycomb shade program is the range of cordless and motorised operating systems providing the ultimate window covering in child safety and ease of operation. With no lifting cords for children or pets to get tangled in, they make great options for spaces used by kids. Norman also offers a range of child-safe vertical honeycomb models, which slide across patio and balcony doors with ease."
"Norman's Portrait Honeycomb shades now offer our retail partners an affordable, functional and easy to order window covering option for all Australian homes. They provide a simple, stylish look for both contemporary and traditional spaces and an almost unlimited choice of fabric colours and opacities, operating systems, and accessories."