NORMAN AUSTRALIA
Norman Australia says its energy efficient Norman Portrait Honeycomb solution continue to attract demand due to added benefits such as privacy and light control.
"Depending on which room you are designing, specific levels of light are required for optimum comfort. For example, people generally opt for block out blinds in the bedroom to help aid sleep in the early morning when light may filter through the window, so choosing a style that allows for this option is important."
"With Norman Honeycomb Blinds, you have a wide range of light control options, including sheer, light-filtering and room-darkening and the option to install Norman's Light Guard to eliminate light leakage around the blind. You can even combine the light control options by choosing Day and Night Shades, which come with a sheer screen for during the day and block out fabric for extra light and privacy control at night."
Another benefit is noise reduction. "If you're looking for noise reducing window coverings, honeycomb blinds are the best option above not only conventional blinds but shutters too. Both options have sound absorption properties, however, the unique honeycomb design of Norman's cellular blinds offers better noise reduction capabilities."
"Norman blinds contain unique cellular pockets of fabric which create a layer of insulation that is better at trapping both air and noise. If you live in a particularly noisy area or have wooden floorboards in your room, we would recommend honeycomb blinds for maximum noise reduction."
"And of course energy efficiency continues to be one of the most important benefits. The heat loss and gain through the windows in a property are responsible for approximately 30% of the household's heating and cooling energy usage. One of the most unique benefits of honeycomb blinds is its energy-saving properties."
"These blinds do a phenomenal job at stabilising the temperature transfer that occurs through a window, by preventing cold air from coming in during the winter or going out during the summer. Norman utilises both unique construction and advanced materials, making our honeycomb blinds the ultimate choice for maintaining comfortable interior temperatures; maximising energy-efficiency and lowering energy costs."
"Window coverings can become the feature in any room, therefore when selecting a choice, it's important to look at all options. Ultimately, it's about how you spend the time in your room and what you want from your window coverings."
Norman offers different types of fabric with different levels of UV blockage. "Room darkening fabrics offer homeowners the ability to significantly block out the sunlight reducing up to 100% UV light."
"Meanwhile light filtering fabrics have a range of UV transmission and can create softer lighting for any room in the home. With Norman's sheers, block as little as 49.9% of UV light offering a screened view of the streetscape and a degree daylight privacy."
Sheers offer 49.9% to 71.5% UV Blockage; light filtering fabrics offer 88% – 97% UV Blockage; room darkening fabrics offer 100% UV Blockage.
BLINDS BY PETER MEYER
One of the key honeycomb offerings set for an exciting 2021 is Blinds by Peter Meyer's Simply Cell+Pleat range launched in 2016. The collection is about to have a makeover, says Managing Director Simon Meyer.
"The new Honeycomb range will be one of the largest, if not the largest range of Honeycomb fabrics available on the Australian market. The latest collection available in Australia from early April consists of 175 Sheer, Light Filtering and Blockout Honeycomb fabrics in a range of textured designs, Printed and Plains, a wonderful collection of bright and bold designs and colours."
"The componentry system will also be revamped in the middle of the year, improving on an already market leading system and design," says Meyer.
"If you're after a complete Honeycomb offer, there is no better solution on the market than the Simply Cell + Pleat range. It offers normal Free Hang Blinds, Pre-tensioned Hand Operated solutions, Cordless systems, Battery and Hard Wired Motorised options, Skylight solutions including Side Channel options, as well as Shaped blinds."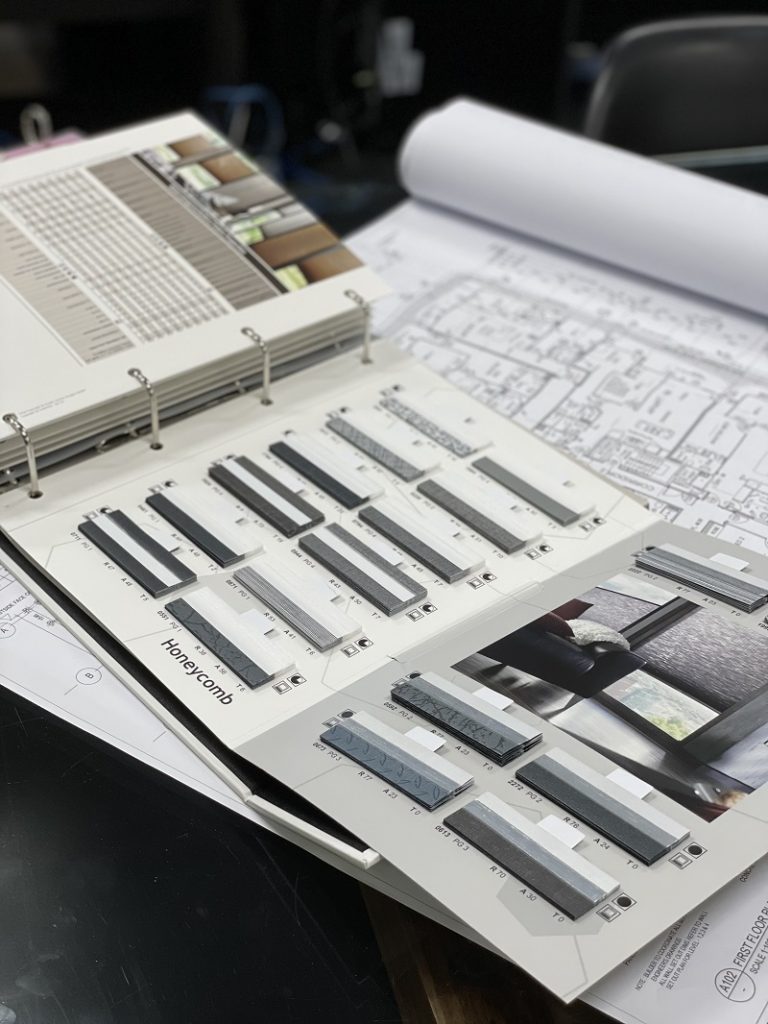 In addition to the new fabric collection, the company is also introducing battery technology for motorising its blinds.
"There will also be a newly designed corlock with superior functionality. There are also six profile colours, all with matching plastic componentry, newly redesigned top fix bracket to allow for no visible brackets and a neat flush to the ceiling look."
"With the world becoming more and more conscious of insulating their homes and being energy efficient, our Honeycomb range has taken off. We are seeing more and more people wanting to sell a quality Honeycomb solution rather than the cheaper and inferior imported options. We can also see this product line growing in popularity further, once WincoVER is released to the mainstream market after its soft launch.
Meyer adds that the company sees motorisation of Skylight blinds being somewhere in the vicinity of 50% due to difficult access "with the balance being made up of wand operation and our very popular crank solution."
"In regards to our Freehang blinds, we are seeing about 30% being motorised – a similar quantity compared to our Roller blind motorisation levels."
LUXAFLEX
"As the market leader in honeycomb shades, Luxaflex Duette Shades have been carefully curated to deliver a comprehensive fabric range that seamlessly aligns itself with leading trends of the modern world. The series includes Duette Architella Shades, along with a new collection of fabrics that has been inspired by the modern design movement."
"Luxaflex Duette Shades are the original honeycomb shades, specifically engineered with honeycomb air pockets to trap air in distinct pockets. The shade is designed for energy efficiency at the window and can help reduce heating and cooling costs all year around, while providing a contemporary striking look."
"Duette Shades make the ideal choice when looking at blinds for the bedroom or in other areas such as media rooms, as the honeycomb technology allows light to enter the home while reducing everyday noise pollution."
"Consumers can choose from either a single-cell construction or upgrade to the industry-leading Duette Architella Shades which feature the patented cell-within-a-cell construction for superior insulation. The shade features three distinct air pockets which trap air within each cell deflecting heat, reducing heat loss in winter and keeping the home cooler in summer. The shades provide the best insulation currently available for window coverings. There has been a growing demand for Architella shades as consumers seek energy efficient window coverings that will reduce their living expenses, increase comfortable living and provide a stylistic and elegant solution for their home."
Duette fabrics can transform interiors while providing comfort, light diffusion and privacy. Available in a wide range of beautiful fabrics in classic and contemporary tones and textures, they can create the perfect focal point in a room or seamlessly blend with any décor style.
"Despite comfort and confidence in bold interior palettes for fabrics, the trend has started shifting towards neutrals which is all about longevity. Much of the motivation for these draws inspiration from our trusted and proven colour palette. It's all about the bold butter creams, off-white variations, greys and blacks. Bold butter creams are a classic colour and have a warm and inviting feel in the interior space. Duette fabrics in this colour palette are pared back, but offer textural beauty and include Architella Apollo and Calypso. The fabric range also includes Architella Elan, which features a refined and luminous surface with a linen texture."
30mm Architella Apollo
This designer exclusive fabric is inspired by modern design, which is all about visual and compositional longevity within textiles and materials. Apollo brings a timeless luxurious presence into the home, with its sophisticated textures and trusted and proven colour palette. This fabric creates visual resilience.  Apollo is available in four stunning colours ranging from butter creams to strong greys in both translucent and blockout opacities.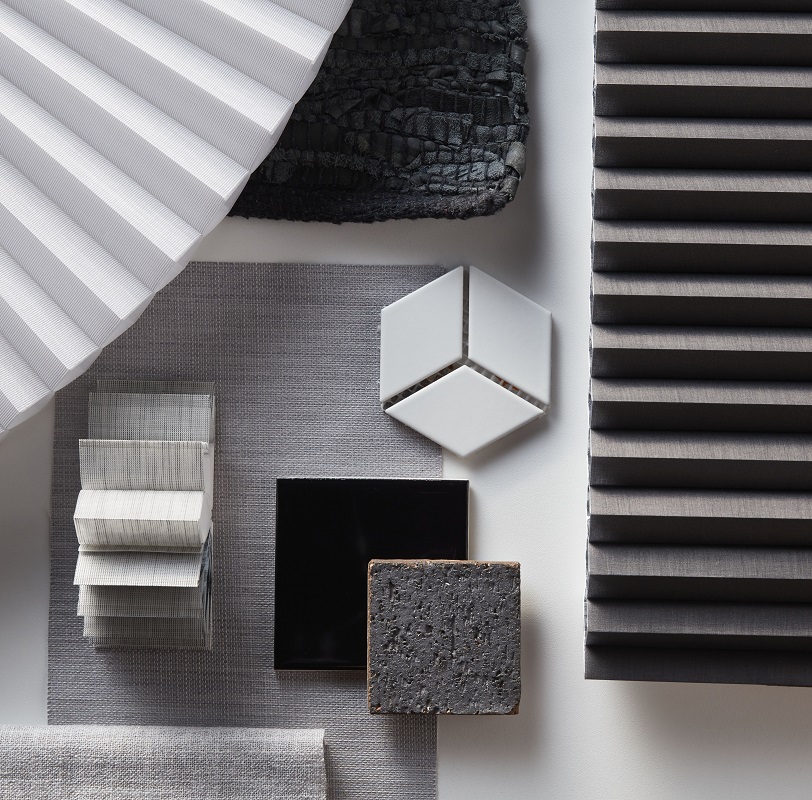 20mm Architella Calypso
This fabric range is well balanced and features a subtle cross weave pattern. It is soft, cozy and made from textured yarns that provide a casual setting for an inviting ambiance. It infuses a room with rich texture and warmth. It is available in four earthy colour ways.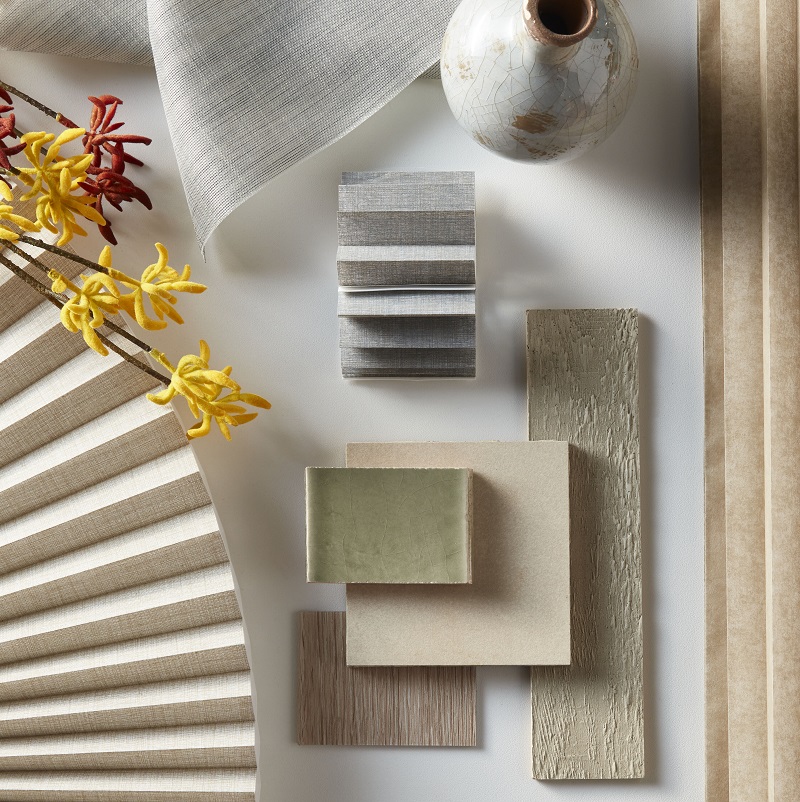 20mm Architella Elan
The Duette Architella Elan fabric will always be timeless. It boasts a modern palette that features stunning bold colours and warm luminescent hues. It features Indigo Mood, which is a defining colour tone in this range. The Elan colour ways have a certain spirituality and it is about adding the right colours to the mix to form new visual expressions.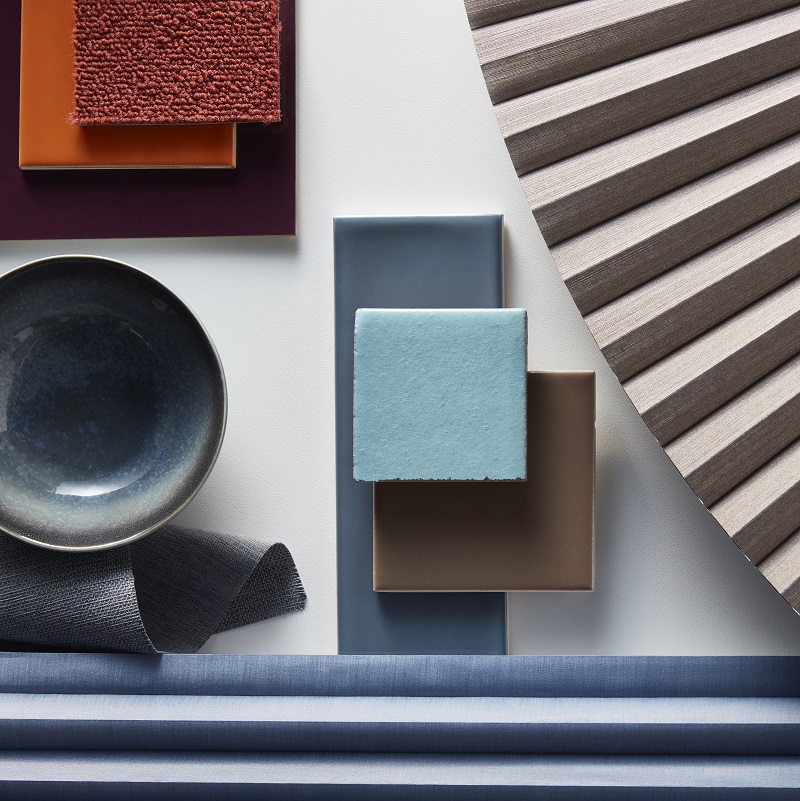 20mm Architella Bamboo
This fabric is inspired by basic living and nature, in particular delicate fibres found in oak wood. It is all about bringing the outdoors in through textures, depth and colour. Bamboo contains a vertical texture which features irregular and uneven thickness in the natural fibres of the yarn. This range consists of four elegant colour tones in translucent and blockout opacities.