There is no doubt that the window furnishings industry has been one of the beneficiaries from the change in habits and working choices, forced or otherwise, from the coronavirus pandemic. The movement to work from home and limited travel have been a big part of this, and whilst it is still unclear if these factors are likely to hold, it's likely that many of these changes are here to stay in some form.
Sales in the industry are up as a result, but those who are manufacturing locally have also experienced a pronounced uptick in sales thanks to lead times and logistical issues faced by importers.
Many of these are likely to be ironed out over time but this strategic advantage has been welcomed by many local fabricators. Logistical issues have also impacted many components and fabrics used by local fabricators. Price is still an issue, as the cost of labour for local workers remains relatively high, but the biggest issue facing local manufacturers at the moment is staff shortages and lack of skilled talent.
ZIPTRAK – NEW ADDRESS DELIVERS BENEFITS
Ziptrak represents not just a success story within the Australian window furnishings industry, but a local manufacturing success story. In late 2021, Ziptrak expanded and moved to a 3,500 square metre, purpose-built facility located in the heart of the Tonsley Innovation District in Adelaide.
This move has enabled the company to host its R&D, manufacturing, assembly, distribution, and office spaces in one location. Bringing together all operations has improved efficiencies in production, stock management and procurement for the benefit of its entire trade network.
Over the past 18 months, the entire industry has experienced an increase in demand for consumer goods and services with home renovations growing in popularity," Laura Osorio, Marketing Officer for Ziptrak told WFA.
Ziptrak and our network of retailers have experienced continued growth in orders, with the Ziptrak website receiving thousands of views each day."
We have seen a significant increase in consumers using our Find A Retailer and Email Your Retailer website tools, with enquiries passed directly onto our retailer network. We expect that the Australian 2021/22 summer season will be the largest for Ziptrak and our trade network's 30 plus years history."
Osorio says the move to Tonsley has already resulted in production and warehousing efficiency gains with the additional advantage of direct access to some of the most innovative and creative engineering minds within the precinct.
Besides leveraging this unique benefit we've also begun our plans to bolster Ziptrak's own R&D and engineering teams by recruiting two new engineers within the last three months."
In addition, Ziptrak has also embarked on significant capital equipment investment to further improve its production efficiencies. This will enable Ziptrak to continue to develop and bring to the market innovative and easy to use products that add value to consumers' lives and bolster our range of product offerings to the Ziptrak trade network."
The last 12 months haven't all been easy for the company; the biggest challenge has been continued volatility in raw material commodity prices and the constantly changing situation with international freight.
These two issues negatively affect many industries and add to the challenges of ensuring continued finished product supply to our customers. Unfortunately, it would seem that we can expect the current situation to continue throughout 2022," Osorio says.
However, within these challenges, Ziptrak is fortunate to continue to work with a select group of long-term product and service suppliers and we expect these relationships will enable Ziptrak to continue to meet customer demand for products throughout 2022."
Recruitment and training have also proved difficult at times, but Osorio credits the company's vision and culture with recruiting and maintain its team throughout the worst periods of the past 18 months.
These are aspects of our business that we are constantly working on and strengthening as we believe it's one of Ziptrak's greatest assets."
Training when there is a high demand and traditional face to face delivery methods not currently available does present challenges, however we had the foresight to develop and launch our live Ziptrak Trade Hub in early 2020, which is an online resource available to our entire network of retailers, fabricators and installers."
This supplied the perfect 'go to market' mechanism during the lock-down periods and especially as demand for products grew post lockdowns. It's a great resource where our entire network has 24/7 access to technical information through our Ziptrak Trade Hub."
We are continuing to develop the resources and training on the Ziptrak Trade Hub with exciting new releases due early 2022 at which stage we are also hoping to be able to resume face-to-face training for our fabricators, installers and retailers."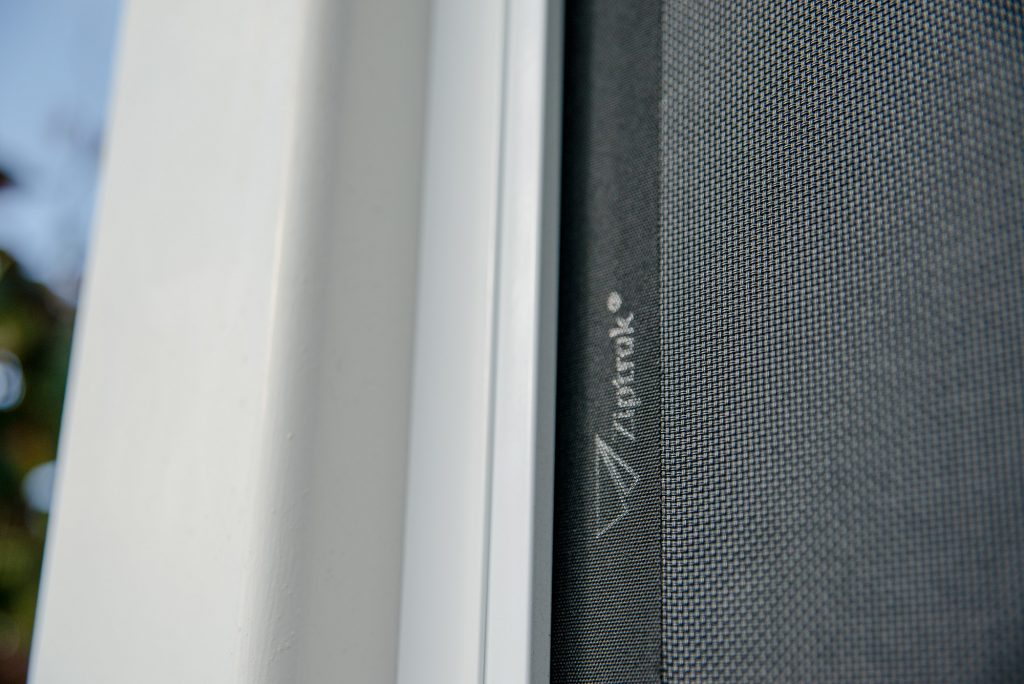 PINZ – THE ASSEMBLY PLANT
David Snoad, Managing Director of Pinz, thinks most local blind wholesalers should consider themselves an assembly plant rather than a manufacturing one.
"Most Australian manufacturing has gone the same way. Component and fabric manufacturing is largely being done offshore, and those components are then being used to build products to order here."
"Only a select few companies, such as Ziptrak, Hunter Douglas and Rollease Acmeda, to name a few do the R&D and produce parts from raw goods that allow them to be truly called a manufacturer in our industry."
Snoad says Pinz has invested heavily in plant and equipment to fabricate products well.
"We warehouse components and fabrics and convert them on a just-in-time basis into custom-made end-use products."
"Our plant is highly flexible; we can easily put large volumes of assorted products through the place simultaneously."
"Our products we make are customer driven in that we build the systems that our customers want, not what we just offer them. If a customer would like us to build a specific proprietary system for them, or ask for a different fabric, or different motors we will do that. We build or will build most of the well-known outdoor or indoor systems."
The pandemic has clearly seen a lot of consumers forced to holiday at home, and Snoad says they are further turning their attention to the origins and quality of the products they are buying.
"Pinz's attention to our supply chain and the origins of our inventory has seen our business bursting at the seams in the last few years."
"We foresaw many of the issues that would arise and tied up a lot of money in inventory early, largely avoiding the supply chain headaches that were felt everywhere."
"Pinz has invested regularly in capital equipment over the last 20 years or so and this allowed us to take advantage of this pandemic led increase in volume. We always had spare capacity built into our production flows keeping our lead times the same all year round."
Snoad says that Pinz is always looking to invest in the latest equipment and to that end spent last year designing their first robot work cell to take on some drilling and other assembly work.
"Looking out and investing in the latest equipment has always been a pride and focus of ours but this has been nigh impossible without the traditional international trade shows."
Staffing and recruitment represented another challenge.
"At the start of the pandemic, we hired some external help to train and mentor our team leaders including our production and operations managers."
"Two years of regular training has been invested, with more entitled people making better choices and allowing our overall workforce to grow in a much more structured manner."
"This has led us to recently implement a "People and Culture Manager" and this position is already paying great dividends, lifting our ability to attract, and retain higher quality staff."
Snoad says that while we will eventually emerge from the pandemic, life will not ever go back to the way it was.
"We have learnt diverse ways to live and work. Some things do not seem as important as they were, while others have taken on a whole new meaning."
"Australian companies are re-thinking their allegiances and supply chains and bringing stuff back home."
"We at Pinz have always been strong advocates of this approach and are now working with renewed vigour in this area. Our approach to staff flexibility and work life balance has worked well for us in the past, and I feel that many companies are now seeing this approach as necessary. We are now looking at how we are going to better manage, prepare and look after our future workforce."
BLINDS BY PETER MEYER INVESTS IN LOCAL MANUFACTURING
Simon Meyer, Managing Director Blinds by Peter Meyer, is uniquely positioned as a local fabricator who also imports fully finished products. He says that both have performed extremely well in the last 12 months.
"The only imported products we offer are "Simply Cell" and the German manufactured Weinor products. I think there is definitely an increased desire for local manufactured products. However, there is also a confidence in purchasing products from Europe as opposed to other regions. Therefore, we have not seen a drop in the orders for our imported offerings."
Blinds by Peter Meyer has been manufacturing in Australia for the trade since 1987.
"We have a very highly skilled labour force here, with many of them being with us for 15 to 25 years."
"Our offering is more customised than most. For example, we have our very own spray-painting booths for custom painting Timber Venetians and Woven blinds, which gives us the ability to give products a cleaner finish."
"When we are doing a custom motorised roman, we can custom paint the tubes or include matching buttons or acorns for Timber Venetians," Meyer says.
He thinks the increased desire to support locally manufactured products and jobs will continue, however, the company will still need to compete on efficiency and price.
"Whilst we utilise high tech machinery for the cutting of roller binds and other products such as ultrasonic and crush cutting tables, it is still a very labour-intensive process.
"We have recently invested in a new XY plotting table for cutting fabrics, which will speed up our production as of February 2021. We have also invested in brand new factory capabilities and will be rejigging all of our manufacturing in the new year to accommodate the growth we have seen.
"We believe Australian manufacturers need to think smarter – our lead times need to be faster and our quality better to compete with imported products."
Meyer says that the capital investment is not just about cost reduction, he says that the industry as a whole is struggling to find skilled workers.
"I think everyone is finding it very difficult to locate staff these days. In one way, we are lucky because the majority of our staff have been with us long-term but this also poses quite a challenge in our succession planning."
"Our incredibly knowledgeable staff have been honing their skills with us for decades – what happens when they retire?"
"The younger generation have very high expectations, which will make it trickier to find staff that we can afford and that will be worth the investment long term."
"This is also why we are heavily investing in new machinery and new manufacturing spaces – we need to be able to manufacture faster and be more cost effective. We also hope that international Visas open up so that we can tap into a pool of skilled and willing candidates that we may not be able to find here in Australia."
In terms of growth categories, Meyer says that Blinds by Peter Meyer has seen product groups grow during the pandemic.
"We are seeing larger volume in our Roman range. In particular, our Urban Weave range appears to be on trend right now and makes up the majority of our Roman volumes right now. We have also seen a 60% increase in Silent Gliss product lines from last year to this year.
"The market has seen growth, but we sense that people are also starting to feel more comfortable with us manufacturing the Silent Gliss tracks. Plus, we have added new rods, tracks, and Roller blinds."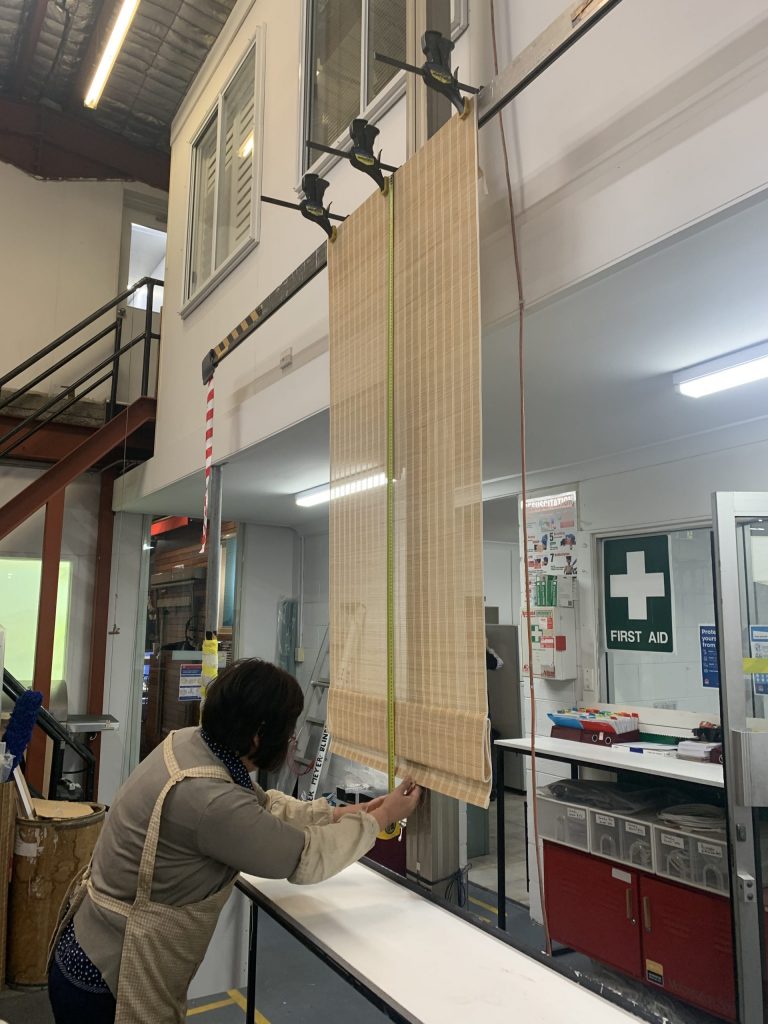 BM BLINDS – LOCAL GROWTH
Michelle Macready, BM Blinds Sales Manager, says the company is proud to offer a selection of accredited Australian Made blinds that the company manufactures at their facility in North-Western NSW.
"These include roller, vertical, panel glides and Veri Shades, Macready says.
"With sales steadily increasing over the past two years, it has been necessary for us to increase our production area to accommodate the increase. Most recently, we have had to double our Veri Shade section to keep up with the increased demand of this product.
Macready says the last two years during the COVID-19 pandemic has demonstrated the ideal position that Australia as an island nation is.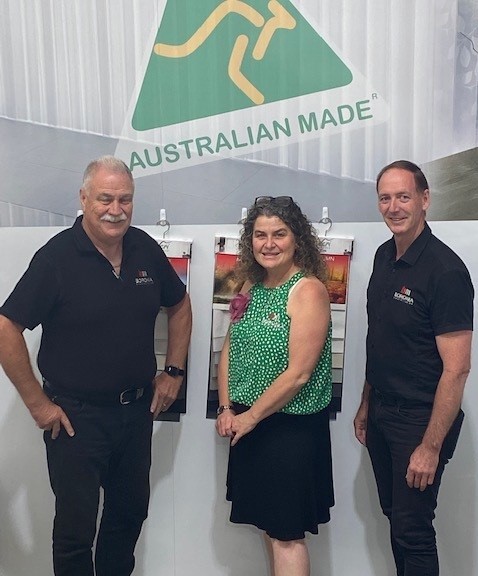 "Consumers have become more aware of the importance of buying items that are locally made as imports became impeded by flight restrictions and shipping delays.
"As Australian manufacturing was highlighted in the media, a sense of pride for all the hard work the window furnishing industry contributes to Australian jobs while other sectors became redundant as entire industries went into lockdown.
"For BM Blinds, it was a chance to consolidate staffing numbers, and this has resulted in an experienced hardworking team that are dedicated to our core values of quality, service, and excellence.
However, as sales increase, Macready says the challenge is finding additional production staff that can meet and exceed the company's expectations for attention to detail and exceptional workmanship.
"Training staff while juggling increased sales volumes can be tricky. At BM Blinds we have devised a buddy system ensuring that experienced staff are checking work done by newer members.
"Being an Australian owned family business, selling to other family-owned businesses, we truly partner with our customer to ensure a mutually beneficial relationship that stands the test of time.
"As we embark on another year in business, we draw on the knowledge of the past 34 years. It's always a balance of looking forever forward to see what changes are anticipated within the industry and keep abreast of the ever-changing world, Macready said.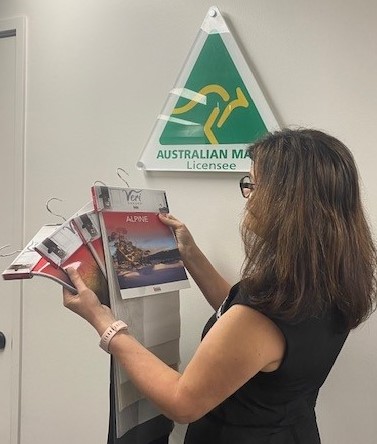 DECOR BLINDS – LEAD TIME ADVANTAGE LEADS TO SALES INCREASE
Frank Cairns, Managing Director of Decor Blinds, says the company has seen a large increase in shutter sales, which he mainly ascribes to blow outs in imported product lead times.
Our shutter manufacturing has seen a large increase, partly due to COVID-19, but mainly due to China made products taking up to 12 weeks or longer to be delivered.
Plus, repairs do not exist or take forever, whereas Decor Blinds can turn around repairs within a 72-hour period.
The vast majority of customers are demanding Australian Made products; China is on the nose. It will take a long time for China to recover.
Cairns says the company has invested in new machines, a new warehouse for storage and extra staff to cope with the increase in demand.
Stock is always an issue; however, we currently have sufficient stock to manufacture over 20,000 shutters with more stock arriving every week from suppliers all around Australia.
Finding new staff is also an issue, as more people don't wish to work, but we are lucky that we have a very large and dedicated team who have been with us for many years. Some of them for over 30 years.
Most Australians love to buy Australian Made products and as long as people look for quality and service first before Price, it will be ok.
As the saying goes, the cheap price is soon forgotten whereas quality and service remain forever.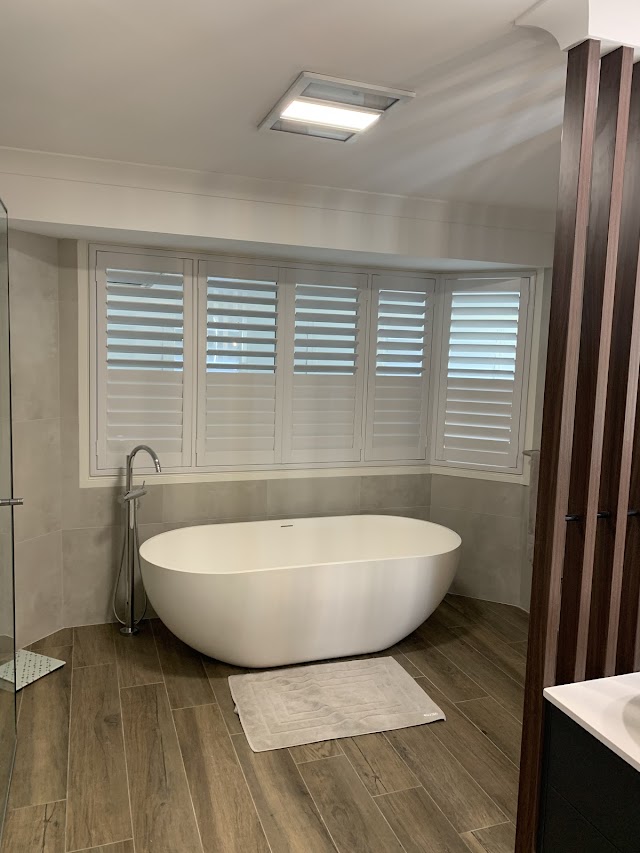 VERTILUX – RISK MITIGATION LEADS TO AUS-MADE SUPPORT
Kane Fuessel, General Manager – Sales at Vertilux, says that the company's commercial business has performed well in the pandemic and that local manufactured product has a strong future in the industry.
"For commercial supply, local is usually the preferred choice given stringent lead times and the risk of liquidated damages." Fuessel says.
"Desire for internationally manufactured products has not been as prominent, and even less so in the past two years given the shipping and freight delays and the cost of importing goods."
"While our core business is commercial window coverings that is primarily dominated by roller blinds, we also manufacture other commodity line products such as verticals, venetians, romans, curtain components, pleated and cellular blinds."
Vertilux operates a state-of-the-art manufacturing facility in Keilor Park Victoria, within minutes from Tullamarine Airport. The facility is around three years old and was purpose designed and built for the manufacture of commercial window coverings.
It includes a green roof integrated PV system to reduce energy consumption and has both air conditioning and hydronic underfloor heating for its manufacturing workers.
"We believe local manufacturing has a strong future in our industry."
"Given the ongoing demand, and our customer's requirements for deadline sensitive product, our locally supplied product will continue to grow."
"From a retail perspective there is a general demand for locally manufactured product in patriotic support for our local businesses. Obviously, price plays an important role in purchasing decisions, but when lead times, quality and support are questioned, local tends to win. We see this continuing into next year and beyond."
Fuessel says where a capital investment offers improvements to quality or safety then Vertilux will always invest.
"In the past 12 months we have placed orders for new cutting hardware to improve the quality of our timber venetian program."
"Continuous improvement is at the forefront or our manufacturing capability and for 2022 we plan to implement new equipment to better streamline our manufacturing process for core lines."
The biggest challenges facing Vertilux and the rest of the industry, according to Fuessel, are staffing, COVID-19 outbreaks, and reliable supply lines.
"These three have been the main focus this year and will continue into 2022. We adhere to strict COVID-19 workplace policy guidelines that were implemented early in the pandemic, which have helped us avoid any COVID-19 related shutdowns this year."
"As with most in the manufacturing industry, staffing has been one of the most significant challenges. Our core employees that have been with us for 30+ years continue to provide our backbone of reliability, but casual staffing for ramp up in peak season has been the most challenging this year."
"We have been relatively fortunate with regard to material supply this year, with only one major delay with air-freight of fabric given the fourth COVID-19 wave challenges in Europe, however monitoring and reducing stock-outs has and will continue to be our focus next year."
"Recruitment is also a concern, with government incentive providing an alternate income source for many that would normally be readily available to work in manufacturing, we have struggled to find good, reliable people. There is also the threat of the "Great Resignation" that we hear about on TV."
"Our industry is not immune and this will further apply difficulties to recruitment in 2022," Fuessel added.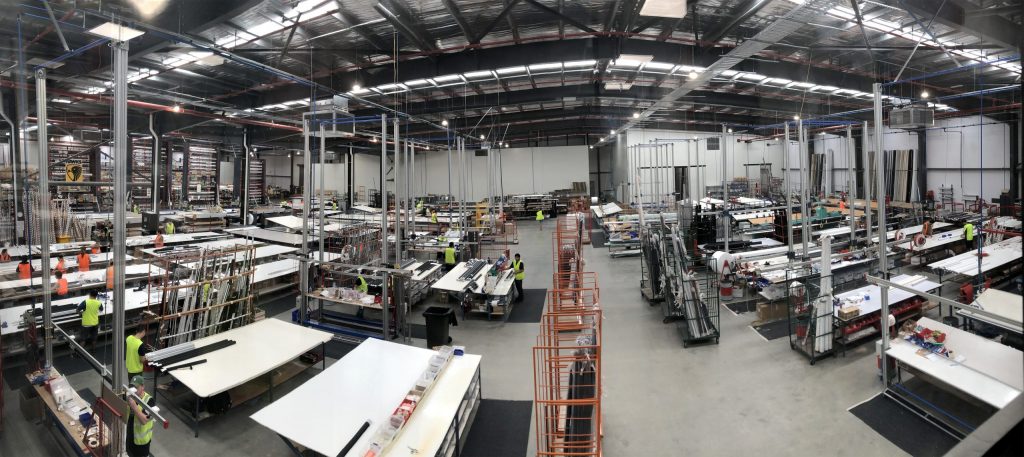 BLINDWARE OFFERS SUPPORT FOR LOCAL FABRICATION
Grant Norton, Managing Director of Blindware says that the stability and health of the Australian and New Zealand window furnishings industry relies on the strength of local blind manufacturers.
"These manufacturers produce high-quality, reliable products that consumers love and sustain an industry continuously under threat from cheaper, inferior imported products," Norton says.
"For Blindware, supporting local manufacturers of window covering products is at the heart of the company's DNA."
"We challenge ourselves to look beyond simply supplying componentry to the industry by working closely with their customers to understand industry needs, what keeps manufacturers awake at night and what products/services will help take them to the next level in their operations."
Norton says he works with his team of designers and suppliers to make these products a reality.
"Supporting Australian blind makers is, for Blindware, about true partnership, ensuring each and every consumer who has Blindware products in their home is happy with the quality, style and price."
"With in-depth knowledge of the local industry, Blindware knows that products designed overseas are often not suitable for the Australian conditions, with our extreme climate and larger windows."
"Many products that are designed for markets like USA, Canada and Europe find their way to our shores, but then often fail to deliver the required operational performance. Also, many finished goods imported from Asia can often suffer quality issues and a huge amount of lost time and complexity to resolve problems. This is time lost for retailers to focus on building their business and to spend with family."
Norton says that whether it is interior design trends, the need for 100% child safe lift systems, the desire for maximum light blocking, the need for more energy-efficient window blind solutions or a reliable supplier for advanced automation solutions, Blindware brings these solutions to reality through extensive product knowledge borne out of experience working in the Australian market.
"Working closely with our customers, Melbourne-based Blindware is proud to support its local manufacturing partners across Australia and New Zealand to help drive industry growth."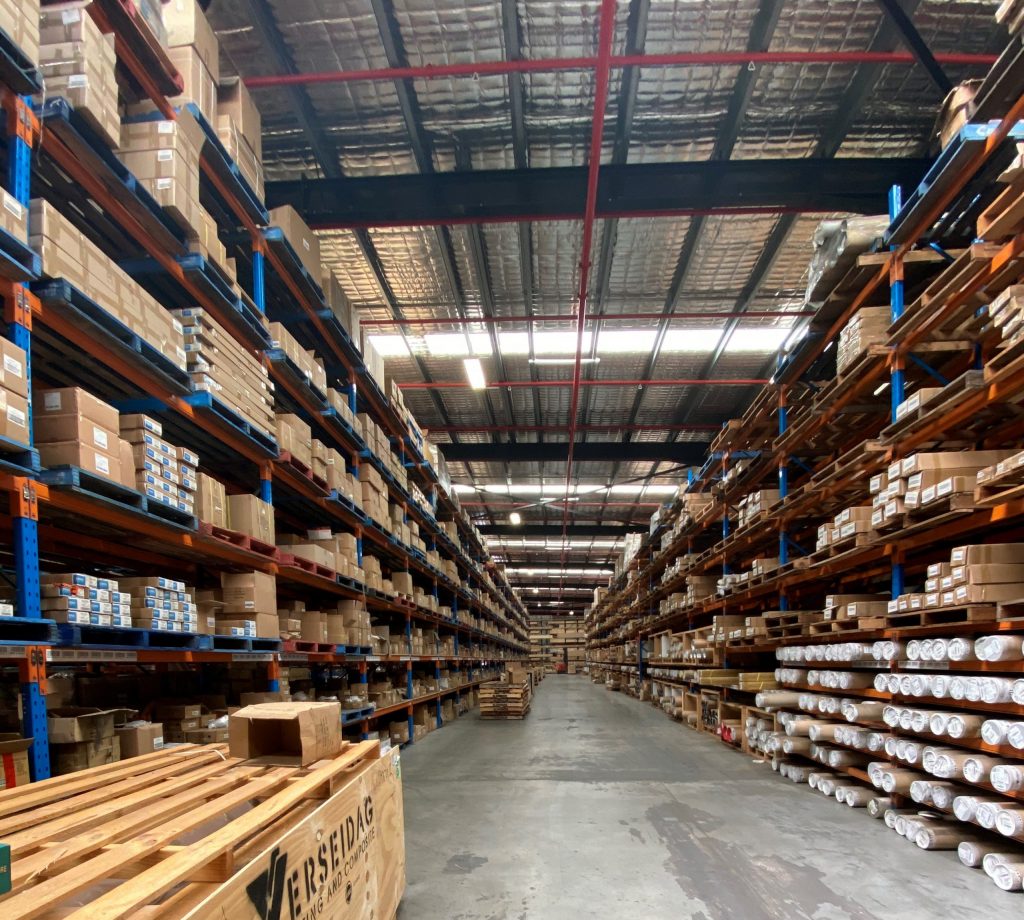 Australian designed and manufactured products offer a smarter choice
Australian designed and made products are becoming the smarter choice when it comes to home renovations or new builds. Shorter lead times, improved customisation, customer service, and supporting the Australian economy, are all reasons to choose Australian made. Choosing Australian made products ensures they are built to Australian safety, quality and environmental standards, according to Luxaflex.
LUXAFLEX OFFERS LEADING AUSTRALIAN-MADE PRODUCTS
The Australian-designed and made Luxaflex Evo Awning range represents the latest in design, styling, and functionality. Evo Awnings, are proven to reduce cooling energy costs by up to 60%1. The comprehensive range includes six models and comes in a selection of beautiful fabrics to provide shade to homes – all featuring high quality Luxaflex materials and smooth operating systems such as PowerView Motorisation.
"Maximising living spaces with a seamless indoor-outdoor transition has been a key trend over the past years, and shows no signs of slowing down," says Vera Meharg, Marketing Communications Manager, Luxaflex Window Fashions.
"Making home design more versatile, outdoor awnings offer an extension of living spaces and provide advanced sun protection and airflow for a more enjoyable entertaining area. Not only does it help reflect harsh Australian UV rays, it provides the added benefit of helping maintain a home's internal temperature."
For interior furnishings, Luxaflex offers its range of PolySatin Shutters. The Australian made shutters are a modern alternative to traditional wooden shutters and combine timeless grandeur with practical and durable design. They bring relaxed elegance to any interior with the soft, matte lustre look of freshly painted wood and have a non-porous surface that makes them the perfect choice for wet and high humid areas.
"Homeowners can achieve precise control of light and privacy with shutters, allowing natural light in while maintaining privacy by positioning the louvres to suit the desired view through," says Meharg. Made and assembled in Queensland, from an advanced polyresin compound, PolySatin shutters are highly durable and have been designed to suit even the harshest Australian climates.
The Luxaflex range of Australian Made Roller Blinds are available in single, double, blockout, and day/night configuration, and come in a variety of fabrics and have the added bonus of being designed to suit light, glare, heat and privacy needs, with a range of low VOC (Volatile Organic Compound) textiles for those sensitive to the smell of fabrics. Many fabrics are Sanitized treated – for optimal hygiene and treated with Duraguard Fabric Protector to repel most stain-causing agents.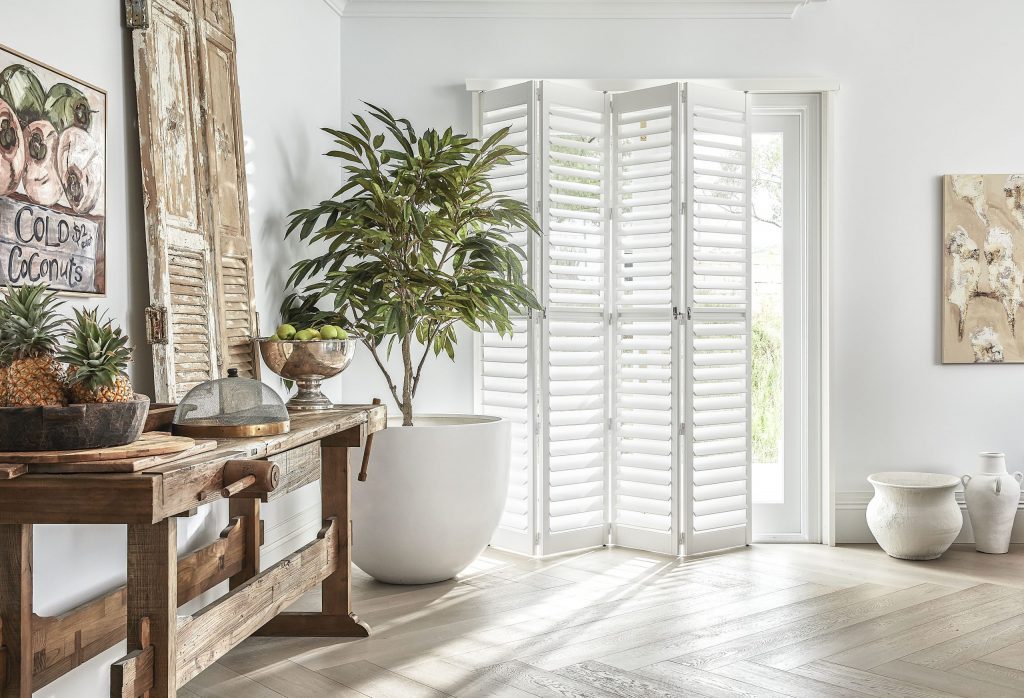 A CANVAS MADE FOR AUSTRALIA: BARRINGTON
Late in 2014 the team at Ricky Richards developed concepts for a new canvas collection to increase choice available to customers in and from the external awning industry. Once they put their ideas together, they contacted long-standing friends, Wax Converters Textiles to bring these concepts to life. It was not long after, the Barrington Collection was launched.
"It has now been over five years since the Barrington Collection was launched into the Australian market." Says Darren Best, National Sales Manager at Ricky Richards. "And we love having this collection in the sun control range as it is Australian made from concept to finished fabric."
The Barrington Collection is a stylish set of fabrics that offer a modern flair whilst still incorporating traditional aesthetics. With over 40 solid colour and striped design options, the 100% Australian made poly/cotton painted canvas is made up of three ranges: Colours, which host the same colour on both the front and reverse side. Artisan, a set of striped designs with a unique grey backing and Jubilee, which are striped designs with the traditional green back.
An external awning made with Barrington fabric will help to reduce solar heat gain by over 95%. Every range is mould, mildew and stain resistant along with being extremely durable and easy to clean. Barrington fabrics are supported by a full 10-year warranty which gives you confidence in the longevity of the canvas and the support of the Ricky team long after you purchase it. Barrington fabrics also have a protective coating system called "Bio-UltraShield" which incorporates a double treatment antimicrobial process. This treatment helps to provide maximum colour vibrancy and protection against the elements.
The Barrington collection now has four plain colours that are inspired directly by Colorbond.
"It is wonderful to give our customers the choice of colours that complement an existing outdoor area and colours that are so popular in homes around Australia." Best said.
"The partnership between Ricky Richards and Wax Converters Textiles goes beyond industry history. It helps promote Australian owned companies manufacturing and selling Australian made fabrics and that makes both family businesses very proud."
Best adds that when you choose a Barrington fabric, a percentage of sales are donated to Melanoma Institute Australia to fund vital research and support their goal of zero deaths from melanoma.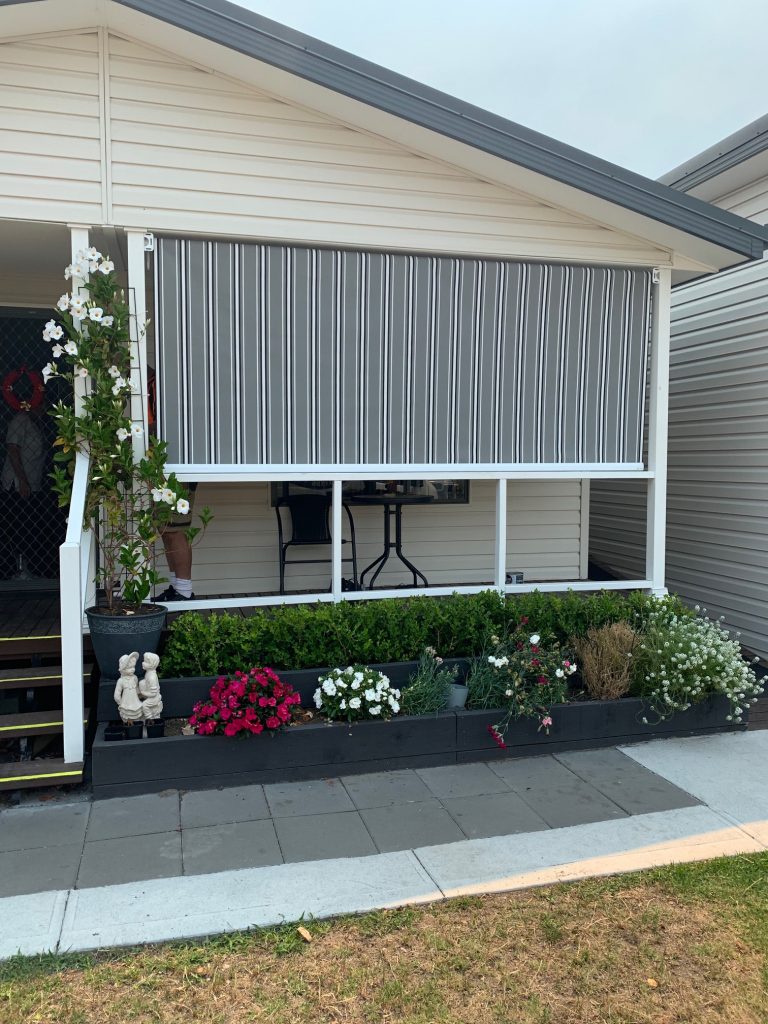 SHADECUBE PERGOLAS, AUSTRALIAN THINKING INSIDE THE SQUARE
Born from a simple idea to offer a simple shade solution, the Shadecube Pergola system from Scott Free (Aust) makes building the dream oasis a snap, the possibilities are endless, limited only by the customer's imagination.
A quality 100% Australian Made product, Shadecube has easy to follow instructions, perfect for installers.
Shadecube is manufactured with T5 3mm wall Structural Aluminium Cubejoiners with an exterior powdercoat finish. Robot welded joints for precision and strength. Shadecube Cubejoiners are designed to be used with 90 X 90 Timber, Aluminium Woodgrain or Powdercoated Posts & Rails.
"Our system lends itself to have static, retractable and motorised sunshade roof coverings through the installers, along with sunscreen pull down blinds and aluminium side screening are available as additional options also," says Andrew Scott, owner Scott Free (Aust).
"Shadecube isn't a structural shade solution, but it is designed as a simple construction method, using quality materials that supports local manufacturing and offers because of this, no stock availability concerns."
"We looked at the concerns that arose from the initial stages of the pandemic, and looked within for solutions, both with materials and at the burgonning DIY market, to offer another avenue for shade solutions for the market. Key aspects which we focussed on was simplified supply lines here in Australia, and a gap in the shade solution space, and Shadecube was born."
Scott says the system is designed with flexibility in mind from a square configuration for an outdoor table and chairs setting, ranging through to a long fence line configuration for a new entertaining space.
"If you turn to the inside back cover of this issue, you will see further how Shadecube gives you a covered solution from the distributor Scott Free (Aust) and the system kits that they can provide."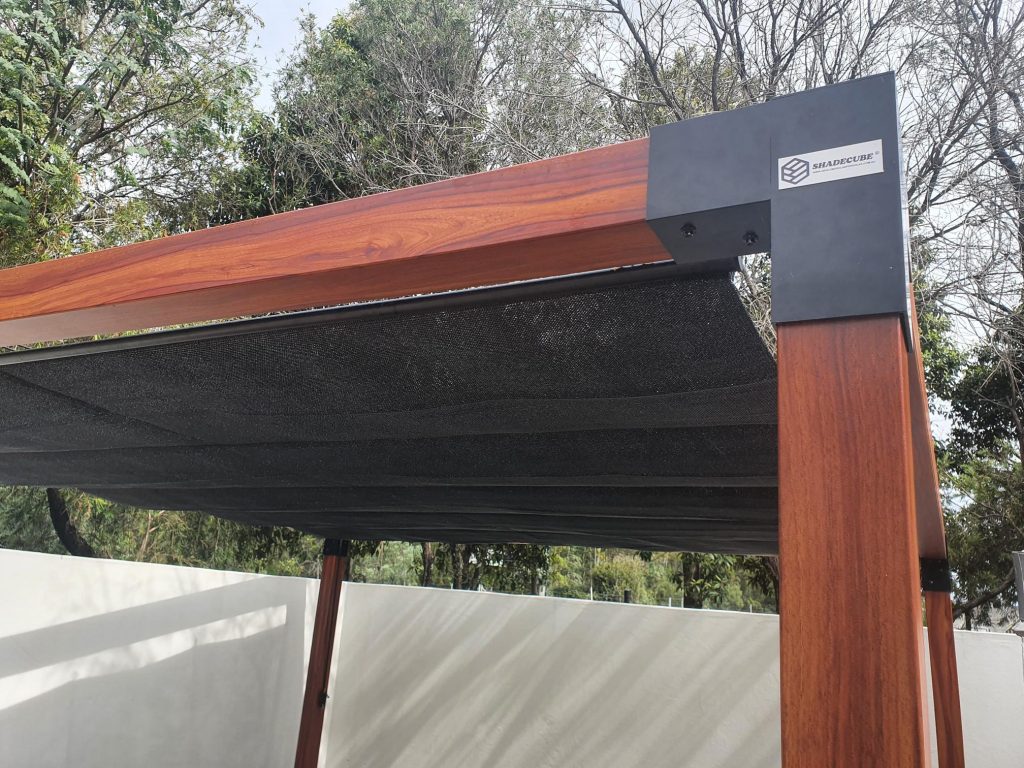 ESR THE CEDAR BLIND SPECIALIST
ESR Blinds director Michael Shaw says the company is known throughout the industry as the Cedar Blind Specialist.
"We also offer a range of cedar and realwood timber venetian blinds that are all made right here in Australia."
"The Western Red Cedar used in our venetians are all hand assembled by experienced blind makers, with time and care taken to carefully blend the slat colours enhancing the look of natural timber."
"Cedar blinds are available in a range of finishes including oiled, lacquered, or custom painted to suit your client's needs."
With 4mm thick slats, timber acorns and matching buttons, these blinds come complete with either a standard (flat) or deluxe (molded) fascia which can be mitered with returns for face fit installations.
"For clients that are after a federation style blind, we have the option of the traditional headbox with either string or 12mm ladder tape," Shaw said.
ESR Blinds are members of the Blind Manufacturers Association of Australia (BMAA) and these blinds are also accredited Australian Made.