AERONAUT
Michael Clark from Aeronaut says while work continues in machine performance and reliability, the real battleground is software, and it ranges from handling new orders right down to machine control.
"We find that modern customers don't want automated machinery that's stand alone, they want it networked and integrated into their workflow and that's where our agile development team really shines."
Clark says there have been some big advances in Aeronaut's software for machine control, automation and SiliconEye machine vision systems.
"Making machines more automated and easier to use is obviously a big focus since many blind making machines are sold to places with unskilled labour or no English speakers."
"We also continue to improve auto-nesting. This alone, combined with some automation of the sales ordering systems can result in an almost paperless workflow from order to manufactured product with fabric savings big enough to pay for the whole development several times over."
"Ultrasonic cutters still continue to be a big seller, most fitted with inkjet print heads and machine vision systems."
"We're still using the same type of ultrasonic machines that we have been using for 15 years, since nothing else we have seen is any faster, more powerful or better value for money. However, some ultrasonic suppliers are obviously facing the same delays that other industries are seeing."
Clark says it wouldn't be news to any blind maker that key components such as aluminium extrusions have been a problem for some time.
"Aluminium prices have increased enormously to the point that extruders won't hold a price on an order until it's actually run."
With that in mind we're thinking as far ahead as we can, but the current outlook is that costs and lead times will probably rise.
"Anyone who thinks they might need an automated cutter should put in an order as soon as it crosses their mind."
ULTRACUT
Ultracut continues to roll out its Duoweld at an increasing pace, with Scott Free QLD coming on board as the company's QLD and Northern NSW representative.
"This machine continues to gain traction as a purpose-built machine for external products especially with its patented 10mm/20mm selectable weld feature and its patented programmable Keder/Zip clamping system," says Garth Jacobs from Ultracut.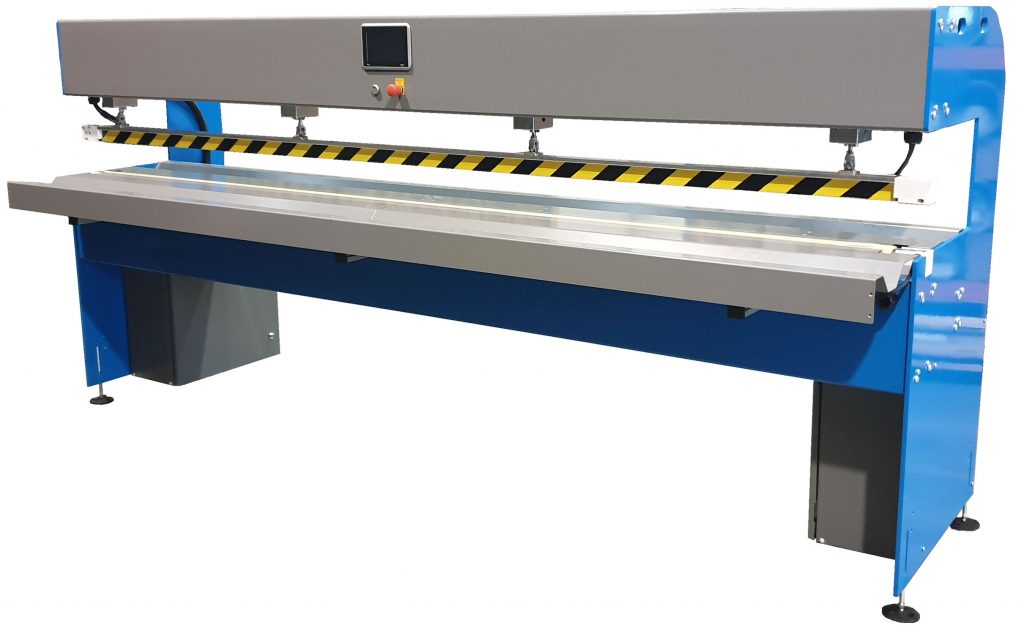 "The ability to do a 6.4-metre weld in a single hit is a huge time saving and increase in weld quality rather than having to index like previous conventional short bar high frequency welders."
"Customers' feedback is that the easy setup and use of the machine are key, along with consistent quality welds with minimal skill level required. Due to the patented Kedar / Zip clamp system the kedars are held firm and precise for every weld."
Jacobs says the Duoweld fills the need for an Australian Made impulse welder that is locally supported and designed with features to suit the Australian market and its unique products.
After long-standing COVID-19 restrictions, Ultracut plans to officially launch the Duoweld at the up-coming and long awaited Spectex 2022 in July in Sydney along with the IFAI Expo in USA mid-October 2022/
"The current market has proven to be strong due to the significant growth in the home improvement market over the past few years."
"We are finding many companies starting to manufacture externals as it is a growth sector and coupled with one of our fabric cutting tables we can supply the complete solution."
LUNA MACHINERY WA
Supply issues and increased lead delivery times have long been a challenge for many Perth and WA businesses. Luna Machinery WA has recently moved into larger premises in the Perth suburb of Malaga to help alleviate some of these issues.
"We would love to have you to drop in and check out the new showroom as well as discuss any future plans or process challenges you may be currently having," Chris Campy tells WFA.
"There is a well-appointed showroom and increased warehousing capacity with a strong focus on service and repair of all kinds of machinery.
Campy and Jeremy Thompson are the men behind Luna Machinery WA, both from trade qualified engineering backgrounds. Jeremy is a trade qualified CNC Machinist and spent his early career as a CNC Machinist, moving into running a large engineering shop.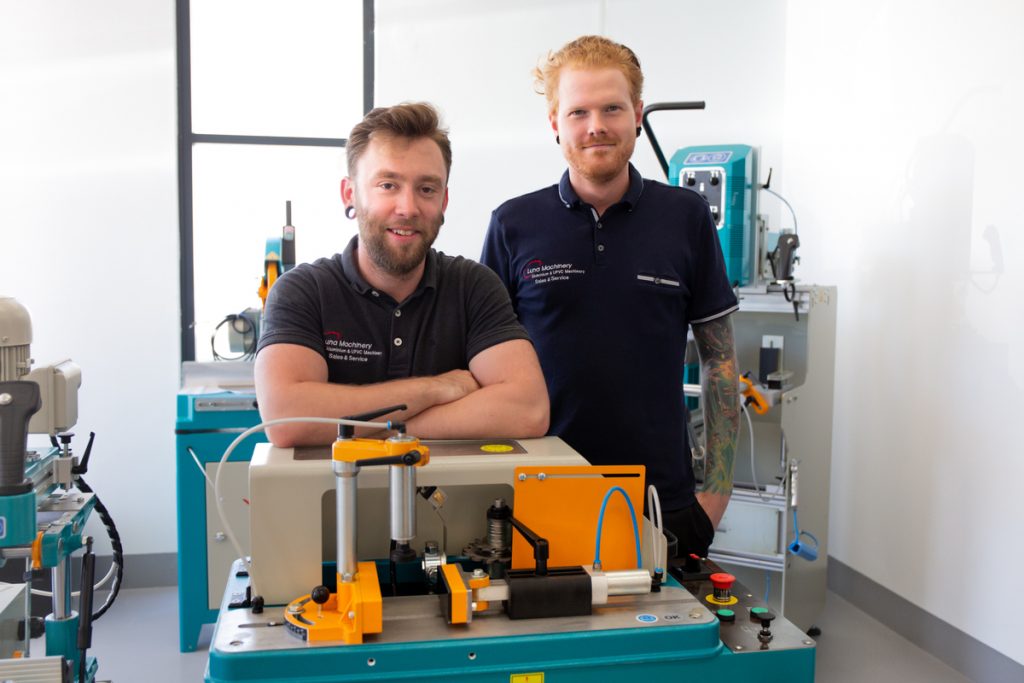 Chris began his career in the Oil and Gas Industry as a Trade qualified Mechanical Fitter with qualifications and experience in instrumentation and process control. His expertise troubleshooting engineering problems led to leading small teams in workshops and onsite.
Both Chris and Jeremy continue their interest in engineering and problem-solving by building and racing cars in their downtime.
"We started working from a van and a small industrial unit, repairing all kinds of machinery from many different industries in 2017," Thompson says.
"We saw the issues customers were having and knew sourcing high quality machinery to the WA Market was key."
This led them to partner with Luna Machinery Australia in 2019.
"The focus for Luna Machinery WA operations has been creating a team that is driven to excel, listening closely to customer feedback and providing high quality service for WA's Aluminium and uPVC industries."
TRIPLE M TRADING
Triple M Trading provides Stand-By packaging machines from Holland that allows higher volume manufacturers to package their awnings and blinds in an efficient and cost-effective manner.
"Triple M Trading offer machines at varying levels of sophistication and costs but at their most automated, the machines can barcode scan off a worksheet and create a box to the exact length required for the product," says Simon Meyer from Triple M Trading.
"The user then adds the product to the formed box and the machine seals the unit with hot-melt glue – forming a super-secure box and taking away the need for tape or strapping boxes together."
"There is also no wastage and the boxes produced can be more environmentally sustainable with little to no bubble wrapping required. In addition to this, the machine can also weigh the box, produce a label for the preferred shipping company, and even print your customer's logo onto the side of the box. What's even more impressive is that the unit can package a three metre blind in under 20 seconds."
Meyer says these machines allow for high volumes to be output with only one user operating the machine.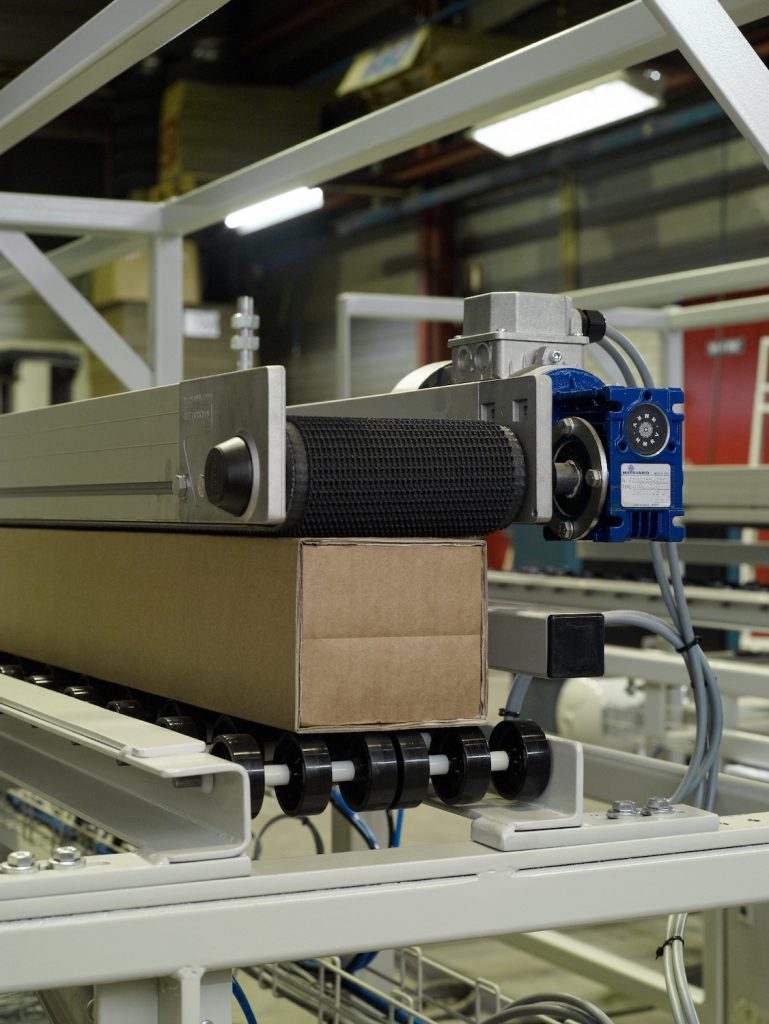 "They are highly cost-effective and have a super-fast payback time frame. These machines are certainly an investment in speeding up your processes and reducing your freight damage."
"There has certainly been a lot more interest in our packaging solution in recent times, as companies are trying to be as cost-effective and automated as possible."
"The Government's instant asset write-off certainly helps make this investment a much easier solution for companies to start investing in their future."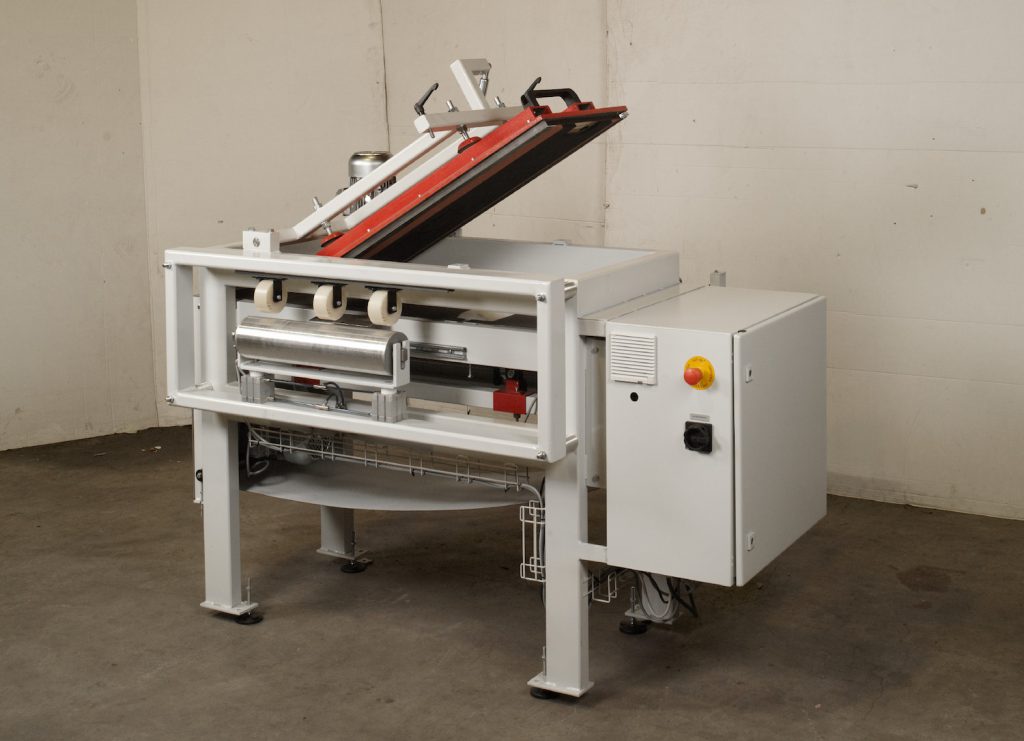 RAYTECH
Chris Hart from Raytech says that after supporting the old design of its VB1 Vertical Blind machine for 20 years, the company has an understanding of all the good and the bad points of the design.
"We decided to make one massive improvement to all areas that were problematic. Customers' feedback has assisted us greatly with our design upgrade."
"It has a bigger screen where the operator can see exactly which blind and which louvre the machine is processing."
"It's faster, now an average of 20 louvres per minute and the length inconsistency of louvres which plagued the old design is significantly overcome. It has improved ergonomics so no more need to step onto a stool to load the fabric."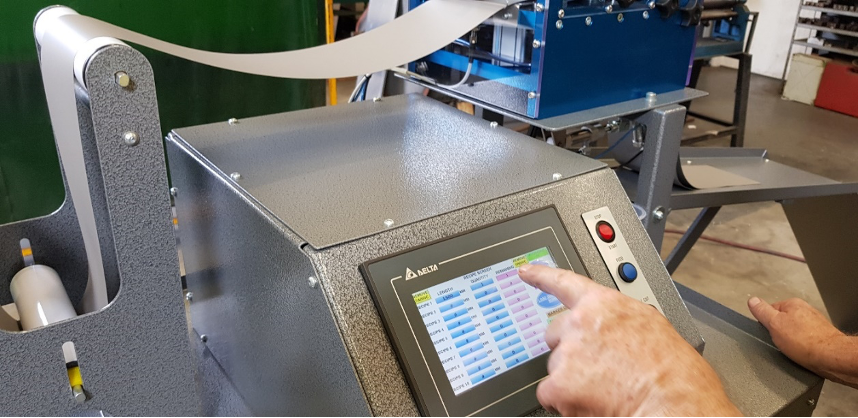 The new VB1 also has a new Fabric In Feed for greater accuracy and ease to change rolls, a new Outfeed Chute and a LAN connection option for blinds' data entry or upload via memory stick.
"Installation and training is not required. The VB1 comes ready to work straight out of the crate all set up for your pocket sizes and allowance. You can be running in only a few minutes."