The rapid rise of the delivery economy sparked by Covid 19 has seen an escalation in the use of disposable single use plastics, a swing away from the trend of the last few years, meaning increased pressure on businesses to minimise its use. Many companies spoken to by WFA are already working hard in this regard.
SHAW
Marketing Manager Sarah Harris confirms Shaw Australia uses biodegradable recyclable plastic wrap, introduced prior to the pressures of the pandemic, as part of the company's mission to reduce the use of single use plastics company wide.
"The low density polyethylene (LDP) wrap is recyclable #4 triangle. It is certified biodegradable and safe, and creates no harmful or toxic content or emissions. It can be recycled into compost bins, panelling, trash can liners and cans, floor tiles, and shipping envelopes. It is supplied by Wells Plastics UK, whose strategy is to continue to provide tailor-made solutions and technically advanced masterbatches for the polymer industry and to live up to the motto of 'Wells Plastics providing solutions…adding value.'"
Harris confirms that the term 'oxo-biodegradable' is a hybridisation of two words, oxidation and biodegradable. It clearly defines a two step process initiated by the Reverte additive to degrade the polymer chain (break up) and make it available for biodegradability within the environment when a treated item has finished its useful life.
"Reverte is designed specifically to address the issue of plastic waste that gets into the environment and cannot be realistically collected. Reverte has been used in numerous PE and PP applications for many years and now, as a further advance in oxo-biodegradable technology, Wells Plastics is offering a new grade of Reverte for PET film. Since most flexible plastic packaging has a layer of PET or MET PET film, this new development is expected to revolutionise the fight against flexible plastic packaging litter around the world. Shaw acknowledges this fight by using this wrap."
"Shaw strives to supply products that consider their customers' wellbeing and the environment.
Our products are certified with environmental accreditations and are primarily PVC free. The exceptions are the Sunscreen fabrics; Aventus and Duo Screen which Phifer manufactures using PVC which is in line with Australian 'Best Practice PVC' standards."
SOMFY
"Somfy is as committed as ever to reducing the environmental footprint of its products and services," says Marketing Executive Mary Maidiotis. "Globally, the group is accelerating the shift to eco-designed products, based on its own label, Act for Green, and promotes solutions that enable end users to improve the energy efficiency of their homes."
Act for Green is an initiative developed by Somfy to reduce environmental impact through an approach of eco-responsibility to buildings, products and teams. The aim is to improve efficiency in buildings and support the wellbeing of inhabitants, accelerate the production of eco-designed products, and create an international community of green ambassadors.
"Sustainable development is central to Somfy's business strategy and with end-users consuming more responsibly, companies need to be committed to a sustainable future," says Maidiotis.
"As part of World Green Building Week 2020, Somfy Group dedicated the week to Sustainable Development, helping to educate, raise awareness and encourage contribution to a more sustainable future, better for everyone and for the planet."
"Somfy teams from across the world collaborated on ideas and strategies to improve sustainability and reduce carbon footprint within the business and in employees' personal lives."
"The week coincided with Somfy Oceania's 10-year anniversary as a member of the Green Building Council of Australia, enabling the company to be at the forefront of sustainability in Australia. As a long-term supporter of the GBCA, Somfy has helped to deliver healthy, resilient and positive places."
Locally, one of the many sustainable actions Somfy Oceania is planning, is to reduce the use of single-use plastics.
"Our vision is to either eliminate the need for single-use plastics or substitute them with an environmentally sustainable product," says Somfy Oceania's Operations Manager, Vikas Pruthi. "There are many ways companies can change their behaviours and use alternate packaging to support our responsibility to the environment."
"We are looking into the potential of eliminating bubble wrap and instead converting waste cardboard to perforated cardboard which can be used as a sustainable alternative to packing material. Substituting sticky tape and plastic stretch wraps is another way we could dramatically reduce our use of plastic, with greener substitutes of starch-based green stretch wraps and paper tape."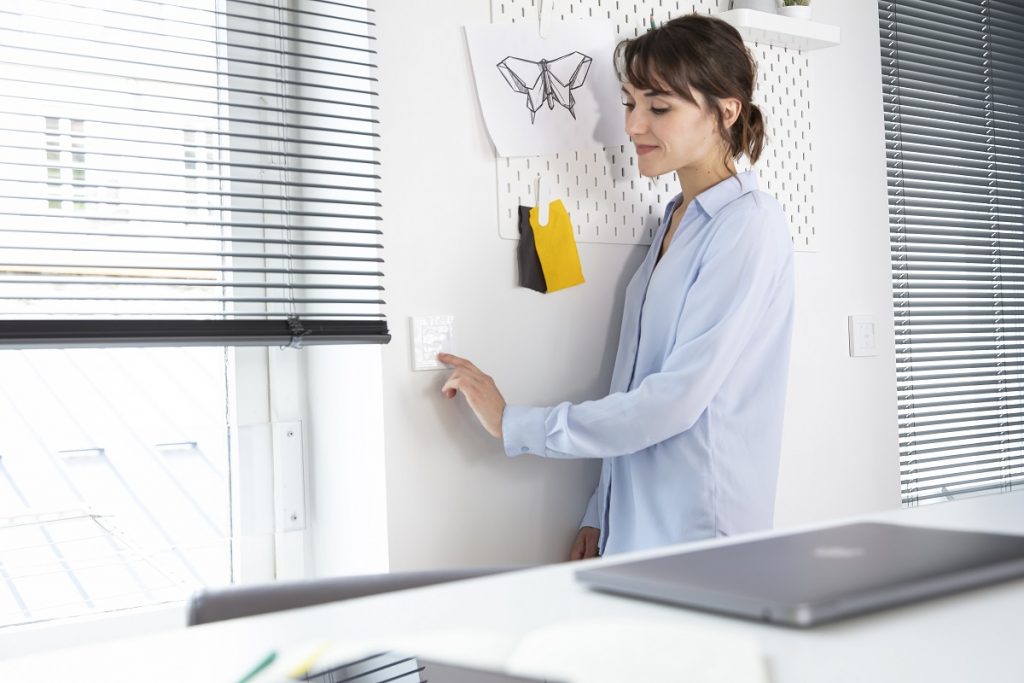 WILSON FABRICS
"As a blind fabric manufacturer we are not experiencing an increase in the use of single use plastic and our packaging has not changed since the pandemic," says Marketing Manager Gaëlle Guesdon Marketing Manager. "That being said, we are a member of the Australian Packaging Covenant Organisation and as such, are committed to reducing single plastic use and use recycled packaging when possible. Our focus remains on the supply of long lasting, quality window furnishing fabrics that stand the test of time."
ZIPTRACK
"At Ziptrak, we are constantly looking to improve our processes, which includes reducing our environmental footprint by reviewing packing materials required for the shipping of our componentry. We recently streamlined our assembly and packaging procedures for our interior lind components which have decreased our use of single-use plastics."
"Our team understands that every bit counts. It is our standard practice to reuse as many items as possible across all areas of the business including cardboard, timber pallets and office supplies. We also have team members in contact with organisations who reuse items such as cardboard tubing for seedling protection in community planting projects. The remaining items are appropriately disposed of following local government waste management policies."
GREEN PRODUCT UPDATE
NORMAN AUSTRALIA GETS BEHIND TIMBER
"As a leading global manufacturer of window covering products, Norman strongly encourages its retail partners to promote shutters and blinds made from wood produced from sustainably managed forests. Wood products are renewable, recyclable, waste efficient, bio degradable and non toxic. Wood is also particularly energy efficient in production and use, and as such can play a major role in combating global warming."
"Wood is beautiful, light and strong to build with, as well as being warm, welcoming and healthy to live with. It offers a simple way to reduce our carbon footprint which has been attributed as the main cause of climatic change. The use of wood products conserves energy and can substitute materials like steel, aluminium or plastics, which require large amounts of fossil energy to produce. Production forests not only provide a carbon sink by converting every tonne of atmospheric carbon dioxide into 0.7 tonne of atmospheric oxygen, but also produces a carbon store in the form of wood."
"Wood products also provide outstanding thermal insulation, saving energy in our built environment. It is also naturally renewable and a sound ecological building material, as forests have the potential to regenerate or be cultivated to provide sustainable wood resources. Wood can be reused and recycled and very little waste is generated in making wood-based products. All byproducts can be used as raw materials or as an energy source and wood is biodegradable and non toxic. Wood creates naturally healthy living conditions and is affordable and easily available."
"Norman Australia's Woodlore shutters are made from sustainable wood grown and processed here in Australia, proudly supporting Australian forestry and manufacturing industries."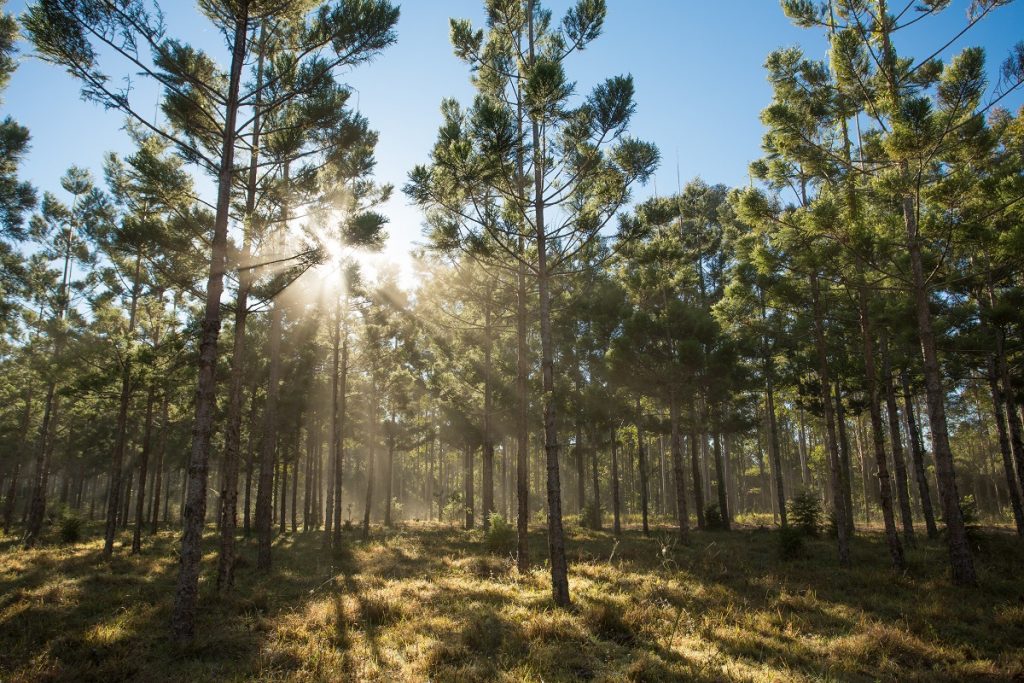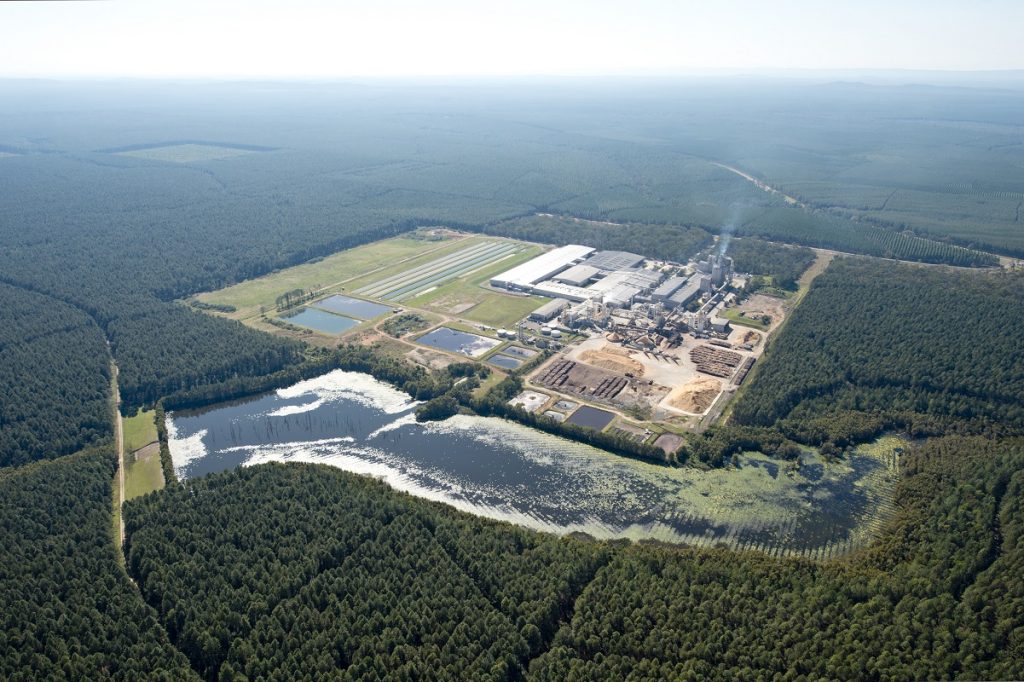 SERGE FERRARI PRODUCTS SUPPORT SIX STAR RATINGS
Steve Bride, Soltis Sales Manager for Serge Ferrari in Australia, confirms the company, whose Head Office is based in Lyon, France, has long been a worldwide leader in textiles that are recyclable and produced in "the most environmentally sustainable way possible."
"As part of this commitment, Serge Ferrari has recently undergone a rigorous independent audit of its raw materials and production processes. As a result, in a first for the industry, the Green Building Council of Australia has accredited Serge Ferrari with Best Environmental Practice PVC. This means that we now have a range of products for both internal and external applications that are fully compliant to Green Star guidelines for six star energy rated buildings."
"Serge Ferrari fabrics have long been trusted to be specified and used by architects and designers due to their lightness, thinness and long lasting stability. Now they can also be used as part of a six star energy rated building. We had been advised by quite a few customers that they were keen to use Ferrari products but because they wanted to achieve the six star energy rating they were unable to. Now we have products that can fill that gap in the market."
"The feedback we have had from the market is that residential customers as much as commercial designers are now more conscious than ever about the environmental impact of the fabrics they select for their family home. We certainly see this area as one of growing market importance in the medium and long term."
RICKY RICHARDS – A GOOD OUTLOOK FOR THE PLANET
Ricky Richards Outlook mesh fabrics are known for sun control while still allowing in the cool breezes and uninterrupted views, with the exception of Mode Zero that provides complete blockout. These fabrics will help conserve the planet for our future generations?
"Ricky has been the exclusive supplier of Outlook mesh fabrics in the window furnishing industry for over 25 years. Partnering with Phifer Incorporated long ago, Ricky and their team from Tuscaloosa, Alabama created the brand Outlook to fill a gap in the Australian mesh market."
"Cut to 2020, all Outlook mesh fabrics are manufactured by Phifer Inc. using Dow Ecolibrium bio based plasticisers in their formulation, allowing the Outlook range to be a cleaner option. The many benefits of this mesh include a reduction to greenhouse gas emissions. And with 98 per cent of the plasticisers derived from non-fossil fuel feedstock, that means up to 0.0980 litres of petroleum is saved with every square metre of Outlook mesh purchased. Customers of Outlook mesh fabrics will be contributing to making this world a better place for our children."
As well as being made using Dow Ecolibrium bio-based plasticisers, Outlook mesh fabrics are Greenguard Gold Certified, ensuring that the fabrics have met some of the world's most rigorous and comprehensive standards for low emissions of volatile organic compounds (VOCs) into indoor air.
"As demand increases for fabrics that offer a cleaner and more sustainable feature, the team at Ricky are excited that they have the Outlook range in their portfolio. Outlook mesh fabrics will reflect up to 95% of solar energy while still allowing air to pass through, helping to create a cooler, more comfortable environment naturally. They are available in three types of openness: 1%, 5% and 12% and a fourth option: Mode Zero, a true blockout mesh. Colours include a selection inspired by Colorbond, which means you can match any existing outdoor theme and all these fabrics are supported by a full 10-year warranty."