SHAW
Sarah Harris, the marketing manager at Shaw, says that despite the growth in sales the company is not being complacent.
"We are conscious of making sure our product development programs and high standard of service are maintained, so that we will keep our market share when the travel ban is lifted."
Shaw has released it a new 1% and 5% external screen called Dayscreen offering an exception view in multiple widths 2200cm, 2750mm and 3200mm.
"There are 17 colours to co-ordinate with Colourbond powder coat and exterior paint colours and it comes with significant fire classification certification; AS1530 Part II & III, NFPA 701 and German B1."
"Dayscreen is UV resistant, formaldehyde free, lead free, phthalate free, Greenguard and Greenguard Gold accredited, printable, mould resistant and washable."
"Dayscreen extends Shaw's comprehensive indoor fabric portfolio to the outdoors and it is supplied with all the quality, durability and service expected from Shaw products," Harris adds.
Dayscreen also comes with a 10-year warranty.
ALPHA
Anyone who's being paying attention to the motorisation market over the last 10 years will have heard of Alpha motors. In that time, David Fezer and his team have built the Alpha brand from a start-up to a strong competitor. Fezer explains that it's having the best team, and creating solid partnerships with both suppliers and customers, based on honesty, transparency and integrity that truly creates the foundation for a successful business.
It's through this philosophy, he says that the path to creating Alpha Fabrics was formed.
"It was through Alpha's current motorisation manufacturing partnership, which has rapidly grown into Alpha becoming its partner's number one client globally, that doors opened to other promising relationships and opportunities," says Fezer.
"Effectively, this development means that Alpha has been offered an amazing opportunity, and has now exclusively partnered with one of the largest textile mills in the world.
"While Exclusivity is important, what's more important is the partnership and the quality of the fabrics,"
Fezer says that the synergies between Alpha Motors and Alpha Fabrics are a great fit.
"We're both purely distribution models to the same industry."
"The fruit of the new partnership is a fabric range clearly positioned to bring something new to the industry."
"Alpha has one of the best ranges and the highest quality fabric yarns in the world. Everything is engineered through German technology and machinery. Production is based out of China, which in turn gives the customer a highly competitive price advantage, as well as confidence knowing they have the highest quality fabrics in the world."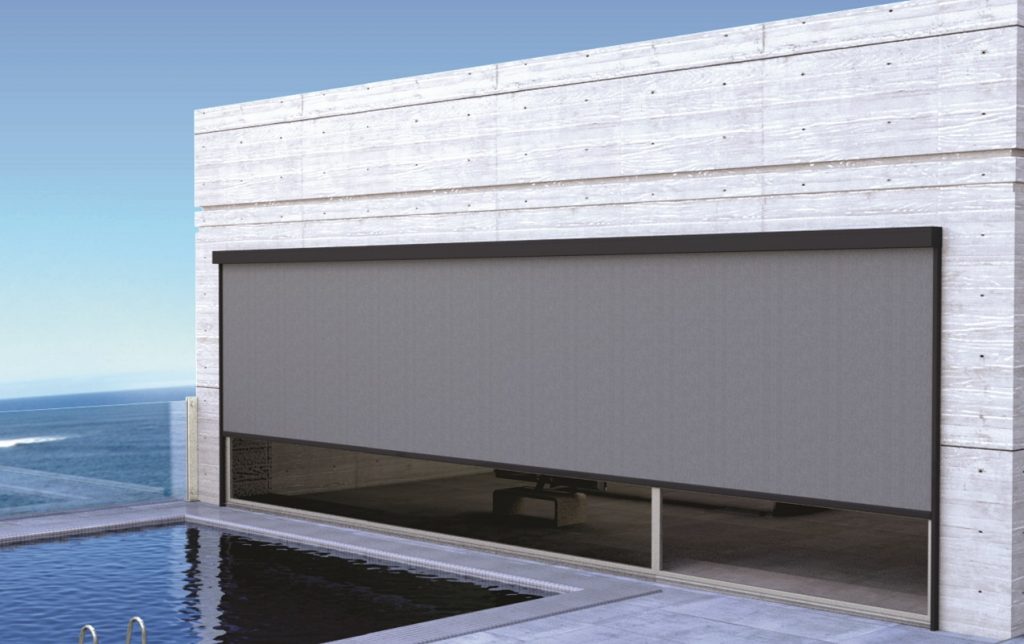 Alpha will be carrying a full range of 14 different fabrics, from external XT1 fibreglass and PVC Screen to external XT2 polyester and PVC construction.
"There is also a full internal sunscreen range, as well as five internal jacquard blockout and light filtering ranges with a full colour palette, and two plain blockout and light filtering ranges."
One of the standout products in the new fabric range is the external XT1 fibreglass range. Being constructed from fibreglass and PVC, this is a high tensile, non-stretch and easy to clean fabric in a 1×1 clear view weave with a 6% openness.
"Its fibreglass PVC profile gives it greater strength and durability and it's dimensionally very stable. It also has incredible colour fastness and fire resistance properties."
"Alpha Fabrics is also in a position to be able to work with other major fabric suppliers to offer them their own branded products, large quantity purchases, including new textures and designs. We believe every competitor or manufacturer in the industry is a potential partner and we believe in assisting the industries growth as a whole," says Fezer.
All Alpha fabrics will be supported by a seven-year warranty, in line with the Alpha Motors warranty.
NOLAN GROUP
Dominic Nolan, Marketing Manager at the Nolan Group says the company has just added Vistaweave Max to its outdoor blind mesh offerings.
"Max is the latest innovative addition to the Vistaweave range. This exciting collection combines the market renowned benefits of the current outdoor blind mesh, with a tighter weave to provide enhanced privacy, solar protection and resistance to rain."
"Designed for Australian conditions, Vistaweave Max will create a stylish and durable way of maintaining a comfortable outdoor environment."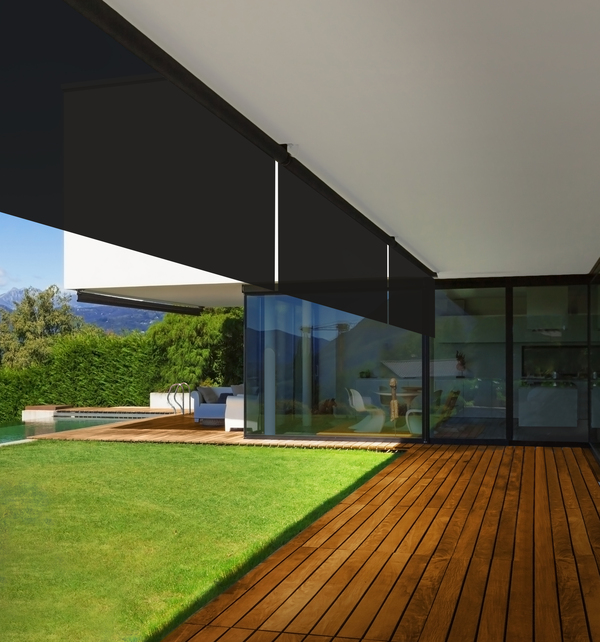 Nolan says that Max reduces heat transmission, improves air-conditioning efficiencies, provides UVR protection, reduces glare in sunlight and is mildew and salt water resistant.
"We believe there is a market opportunity for a tighter mesh weave to further enhance weather protection for the outdoor blinds," Nolan added.
Coming in a 2x 2 weave, Vistaweve max comes with a 10-year warranty.
SHANN
Melissa Vine, the National Product Manager for Industrial Fabrics at The Shann Group says the outdoor category, particularly external screen mesh, continues to be a star performer for the company in the current climate.
"Shann has warehouse and support teams in all major Australian capitals and that meant servicing our customer base was largely unaffected by border closures and lockdowns.  We were able to, and continue to, support our customers with local stock holdings and fast turnaround times."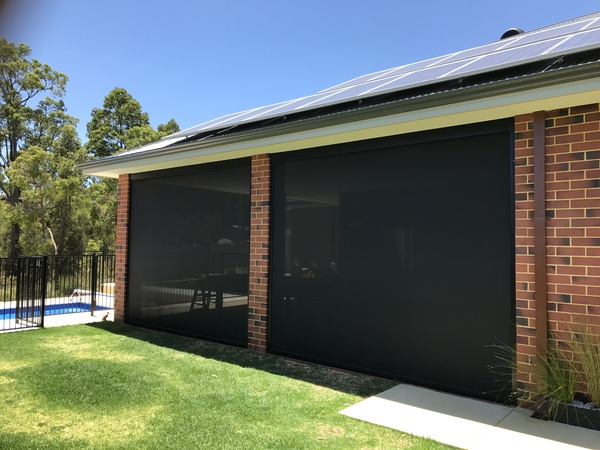 "In particular, Atmosphere external screen mesh sales have grown some 25% over the last 12 months, capitalising on the growth of the outdoor/home renovation category and as a result of our local service proposition as well as the new colours and widths rolling through the range."
"Technically, Atmosphere has outstanding performance characteristics that elevate the product above its competitors and translate to real benefits in-situ."
"Atmosphere is supported by a 10-year warranty and with its incredibly low defect rate, makes the mesh a truly effective option from both a cost and production perspective. It has superior flatness properties, controlled colour consistency and high tensile and tear strength."
"Its excellent welding properties coupled its low shrinkage create a versatility and confidence that see Atmosphere being used for a plethora of applications, from drop blinds and awnings to guided blind systems like Urban Track."
Vine adds that Atmosphere is also certified eco-friendly, sporting Green Guard and Oeko-Tex certifications.
RICKY RICHARDS
Outlook Mode Zero by Ricky Richards is a mesh that has a zero percent openness and you can't see through from either side. Not to be confused with internal fabrics that offer full block out from the light, this mesh will give complete privacy by providing a visual block when used in any external blind or awning.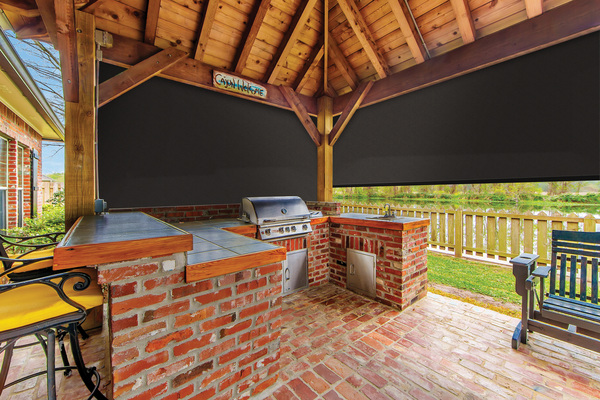 "Adding Mode Zero to the Outlook range early last year, the fabric was specifically designed to not allow anyone to see inside and to control the weather in extended living areas when blinds are closed," says Darren Best, National Sales Manager.
"With Mode Zero there is three other mesh fabrics in the Outlook range and each one offers a different percentage of openness: 1%, 5% and 12%."
"While all have the same features, the openness sets the options apart. Colours include a selection inspired by Colorbond which means you can match any existing outdoor theme and all Outlook mesh fabrics are supported by a full 10-year warranty."
HUNTER DOUGLAS
Hunter Douglas has added a new colour to its Stance Fibreglass External Sunscreen range on the back of market feedback, Ultra Black 5%.
Vera Mehard the Marketing Manager for Hunter Douglas said that feedback from the industry showed that black was the most popular colour for the hardware and External sunscreens.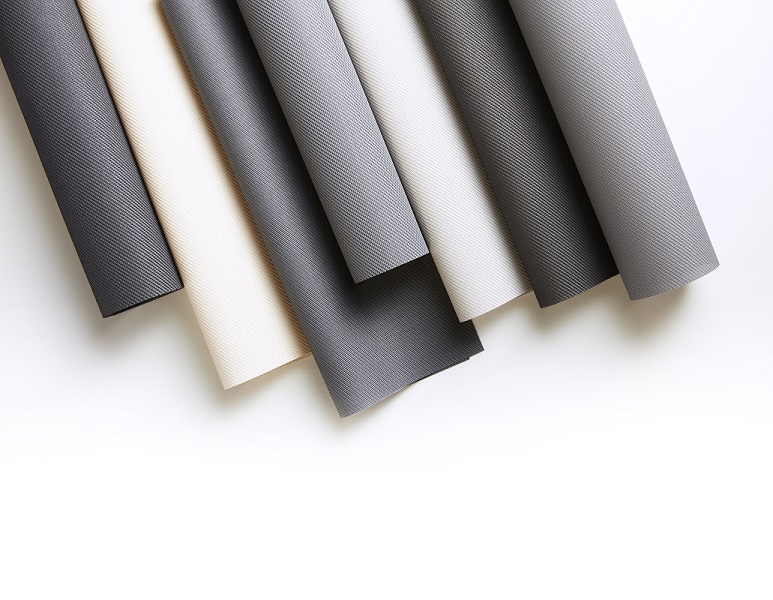 "Stance Ultra Black 5% External Sunscreen offers a wide variety of features and benefits. Stance features Enduris Glass Core technology for exceptional tear resistance and higher tensile strength compared to polyester fabric," Mehard said.
"Stance fabric is also derived from natural and renewable silica and is recyclable and the end of its life. Unlike polyester screens which contain harmful petrochemical ingredients. Another benefit of Stance fabric is that it is fire resistant with exceptionally high resistant to heat and integral flame resistant, making it safe for the Australian outdoor environment."
"Stance fabric is also tested for Australian conditions with superior fade resistant qualities whilst still blocking out high levels of solar heat and harmful UV rays. Stance fabric also allows you to enjoy your view while still creating a privacy space."
"The Ultra Black 5% openness is a great solution for those who are seeking a blend between a privacy screen and a discreet level of visual transparency. Also the new Ultra black colour has been also developed to suit darker coloured hardware found in the Hunter Douglas awning program."
SERGE FERRARI
Serge Ferrari, through its distributor Rainbow Shade, will be releasing a new fabric called Veozip at Spectex 21 in Sydney at the end of July.
"This fabric has been specifically designed and engineered for Zip style blind systems," says Stephen Bride, Sales Manager – Australia, Serge Ferrari.
"It will be released in 290cm width initially with a 320cm width to follow in late 2021 early 2022."
"Veozip will filter up to 95% of UV rays and provide wind protection all while still providing an excellent view of the outside world."
Bride says the addition of a small amount of Hemp yarn, woven into the polyester basecloth prior to coating gives Veozip its unique natural textile look.
"With the increase Australia wide in the trend to outdoor living we believe that the market is ready for an alternative to the cheaper products currently in the market."
"Serge Ferrari is renowned for its high quality European produced fabrics and Veozip will provide this quality along with a natural look."