SOMFY
"Right now, people are still investing in their home and adding space to increase value," Somfy Oceania's National Retail Manager Mohamed Ourdjini tells WFA.
"External blinds give you the opportunity to create an extra room in your current backyard, which is probably why we are seeing more external screens in retrofit or new construction projects, whether they are commercial or residential.
"The external screens also tend to be bigger, some with a span of up to eight metres wide, which explains the increase we are seeing in motorisation rate.
"Connected external screens will also increase in popularity, with the ability to operate them through an app or on an automated schedule."
"Somfy's Maestria 50 RTS is the perfect solution for all types of external screens, including zip systems, and it is available in different torques, starting from 6Nm, ensuring its innovative obstacle detection can work on even small screens."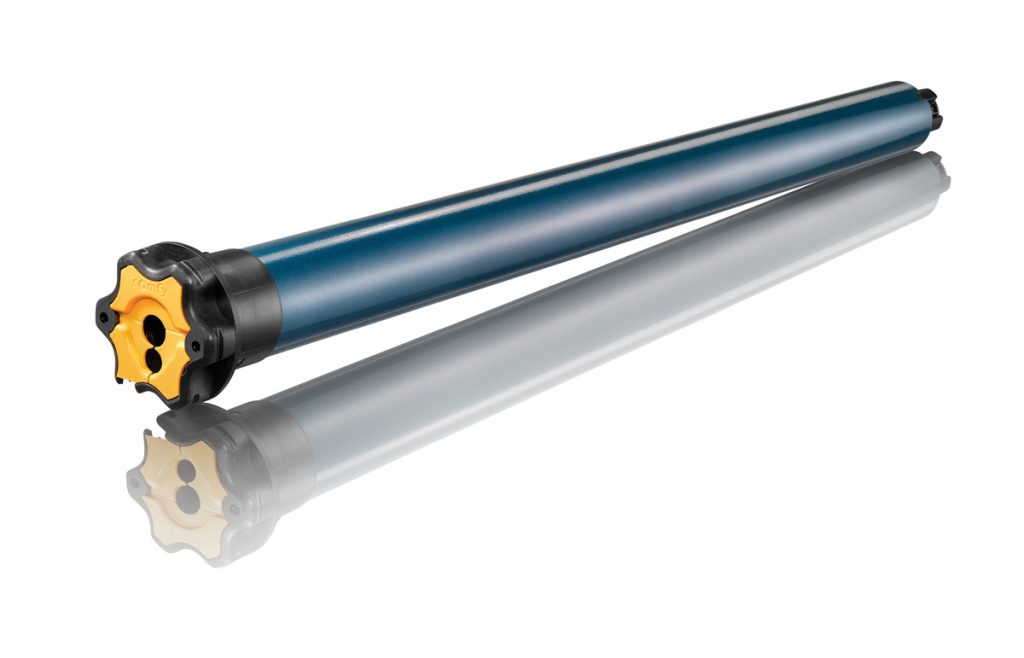 Somfy's external blind motor, Maestria 50 RTS, provides a flexible solution for the growing external segment.
The motor can be linked to a range of RTS automation controls such as Connexoon Window RTS and Somfy's range of sensors including the recently launched Rain Sensor Almot AC 230V.
"Our smart new slim-line rain sensor detects the intensity and frequency of the rain drops on the surface, automatically activating the retraction of external Somfy-powered solutions," said Nicki Beggs, Product Marketing Executive for Somfy Oceania.
"The easy-to-install sensor includes multi-level sensitivity settings and a circuit warmer function for the benefit of the end-user, helping to protect their Somfy solutions and increase the product's lifespan.
"External screens are still very popular, given the fact that you can essentially close an alfresco area, keep the flies out and enjoy a BBQ in summer or enjoy more time outdoors during winter," added Jodie Featherstone, Somfy Oceania's National Key Account Manager.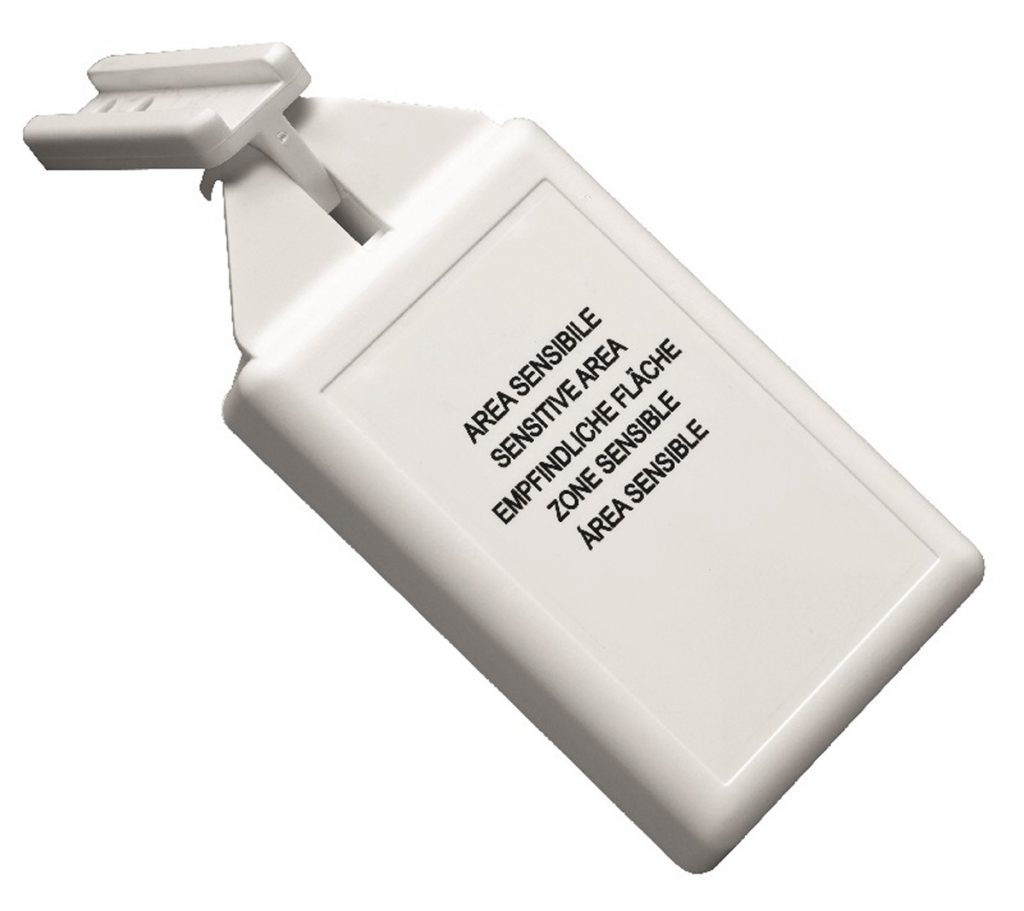 "With no need for council permits and a quick installation, consumers can swiftly and confidently expand their living space to be enjoyed all year-round.
"Additionally, with restrictions on hospitality and consumers placing a greater focus on safety when dining out, we have seen an increase in outdoor dining, and therefore a surge in demand for opening roof systems as well as external screens."
WEINOR
The market for outdoor dining and alfresco spaces has grown significantly in the past few years due to Covid-19 restrictions, says Simon Meyer, Managing Director of Weinor Australia.
"We predict our exciting new offering in exterior products to be a popular choice for customers due to an increased demand for Alfresco dining all year round."
"The new Weinor Vertitex II exterior Roller combined with the Plaza Viva Patio Roof is a complete system that gives you a seamless look with all-round weather protection."
The VertiTex II is an all-rounder exterior blind, offering privacy and protection from the Aussie weather all year round. It adapts unobtrusively to any facade and can span up to a massive six metres wide thanks to its tiny 75mm and 92mm cassettes. There is also a 112mm cassette which allows for longer drops on the Zip systems. The cassette and guide rails are available in square and round sleek profiles.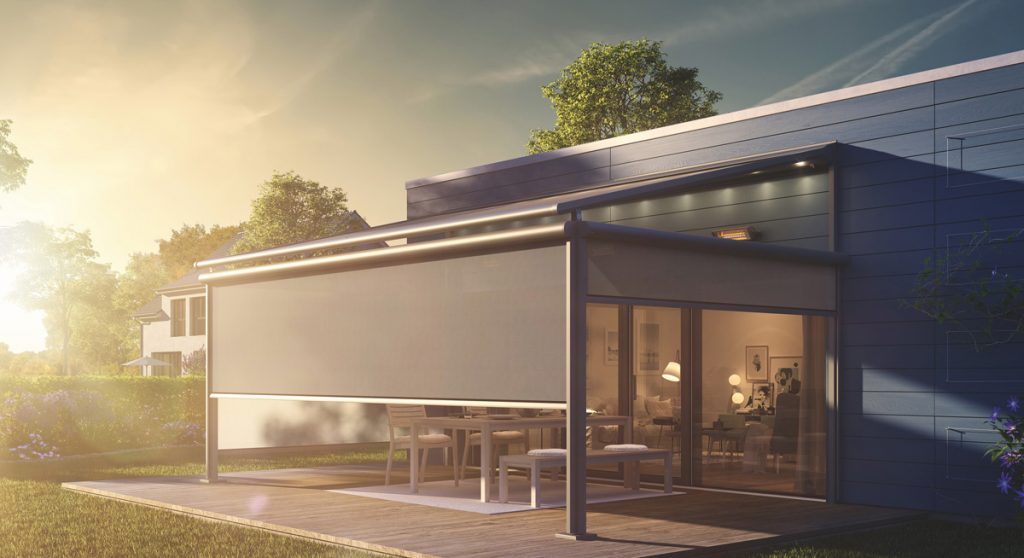 "Combine this with the incredible wind-resistance of the Plaza Viva II and its ability to integrate subtly into the overall look of the building, results in a coherent and unobtrusive total patio solution that not only looks great but performs at the highest level," Meyer says.
"The Plaza Viva II width x projection can be up to a maximum six metres by five metres. Technical innovations such as the OptiStretch version integrated LED lighting and gear handle operated Valance Plus leave almost nothing to be desired."
"The patented Weinor Opti-Flow System ensures the fabric position is always perfect. A floating fabric roller bearing and specially coated glide profile supports the fabric and roller tube along the entire length, ensuring that the fabric positioning is ideal and has long-lasting protection – even for fabrics up to 6m wide."
Meyer says that there has been a significant impact on the sector due to changes made by fire regulations of the National Construction Code.
"It has become more difficult to get projects across the line because anything that is a Building Class 2 to 9 and sitting above the first floor needs to have a performance solution that goes with it."
"We have seen varying levels of interpretation by state. For example, the NSW compliance has been much faster to progress through than Victoria."
"All of this work is additional work that we never had to do previously. We also find that sometimes when you tell a potential customer about the additional cost involved in getting a performance solution, they may shop around and look for people who are not doing things by the book to reduce the cost."
DALEKIT
A leader in the external shading field, Dalekit has managed to secure the rights to one of the top market leaders in outdoor retractable roofing.
"The Pergosystem range of roofs from Alpha comes with new designs and market leading wind load testing," says Joe Pajeska, Owner of Dalekit Awnings.
"Whilst we have been manufacturing these systems for a while they remain relatively unknown. In the past few months there has been an influx of orders and we have even been able to manufacture some very unique designs required to fit Architects peculiarities with unusual design requirements."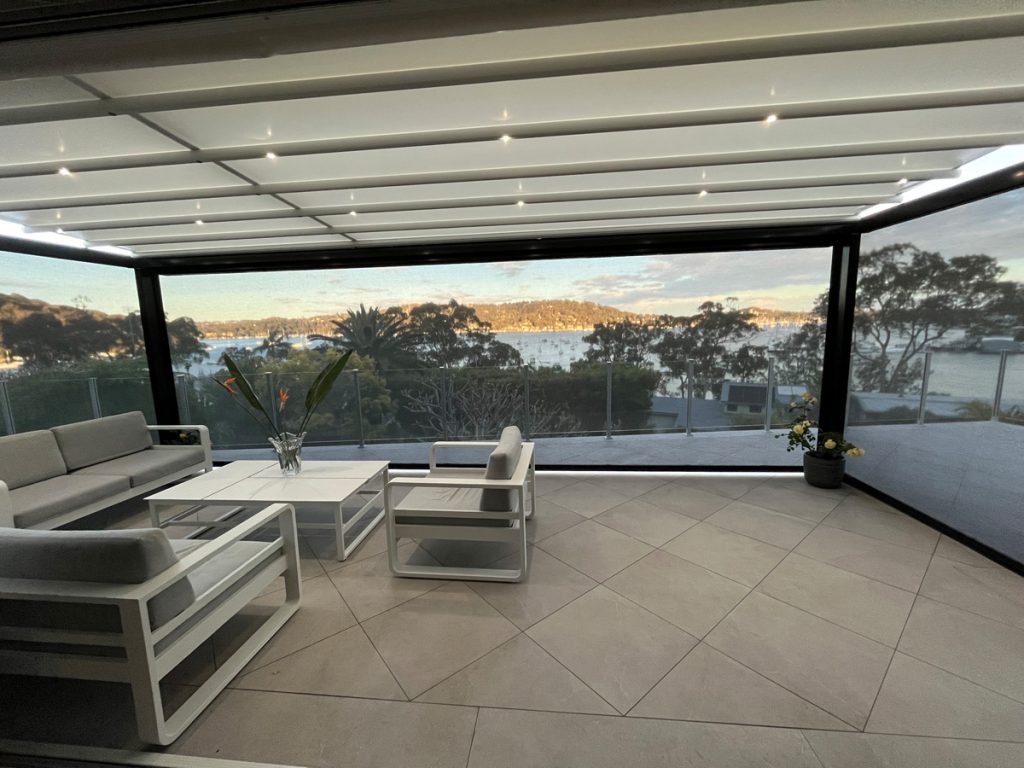 "This is due to our in-house technical support and training capabilities, along with competitive prices Dalekit has been steadily moving the massive stocks we have on the floor."
The Compact Pergosystem is one of the only systems in the market that can be fitted level and with no slope required.
"The unique curved ribs allow for water run off around the perimeter guttering and with a massive 5.5 x 7.0 metres sizing available makes this system one of the largest offerings of any designs in the world."
"The marketplace has been crying out for suitable systems to satisfy the shading needs of certain outdoor venues," Pajeska says.
"The Pergosystem Zerro is our most versatile roof with the three tiered range of support rafters."
"The system starts at the Classic, upgrades to the Zerro and finally ends in our massive Grande Roof which can span a massive 13 x 10 metres under one cover. The Zerro looks great, fits better and adds a polish to any application it is installed at."
Pajeska says Dalekit is excited to be manufacturing these systems at a rapid rate this year whilst working five new products and divisions being launched this year including introducing internal products to its range.
"We aim to have more and more products available utilising Australian manufacturing processes for the componentry where possible to create opportunities for difficult applications."
PINZ
Pinz has focused on improving production and purchasing processes to help minimise the impact of global supply shortages and logistic challenges on our customers according to Kate Bessell, Pinz National Sales & Marketing Manager.
"With international travel off the agenda over the past couple of years, we have been focussing on existing products and core business, of which external blinds contributes significantly."
"This has kept us extremely busy without adding the further complexities that new products can bring to the mix."
"Having said that, we are extremely keen to see the international and Australian trade expos come back onto the agenda and have all of our fingers and toes crossed for SuperExpo 2023 and R+T Stuttgart 2024 and to be able to share in what our busy industry has been up to during the last couple of years."
Bessell says the restrictions on travel and the uptake in spending on home improvements has seen demand for our core product offerings thrive.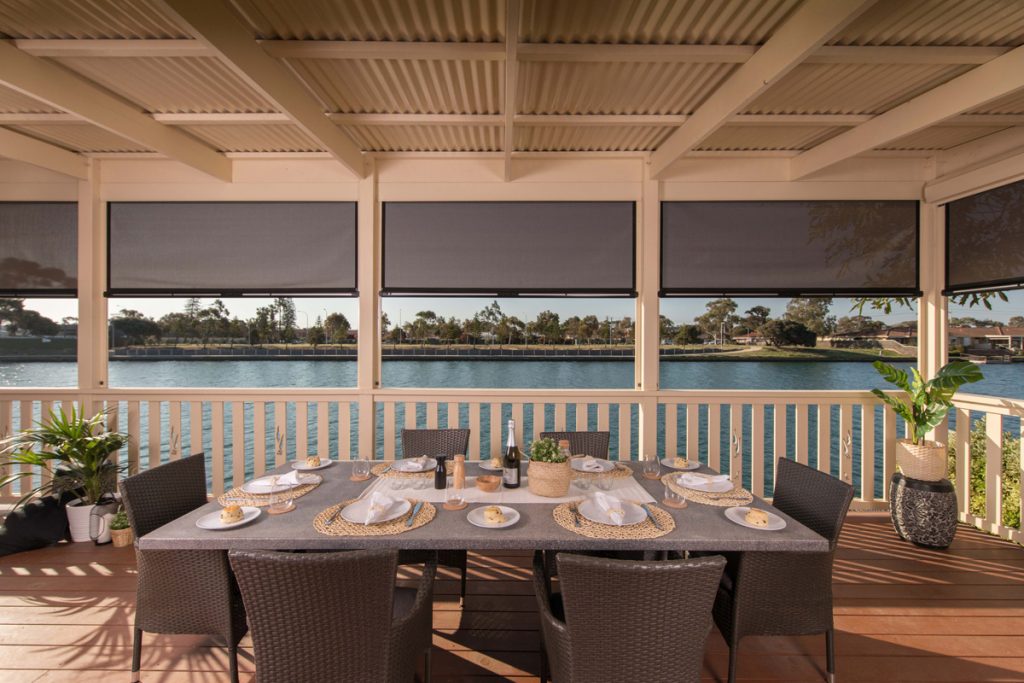 "Extending living areas through the installation of external blinds and awnings such as Ziptrak has provided consumers with more space at home when they have needed it most, and the significant improved comfort and energy savings that can come with other products such as folding arm awnings, and window awnings provide real consumer benefits."
Pinz also has exciting news for its customer base on the east coast with a new manufacturing site to open in Sydney in April.
"One key challenge that we are now meeting face on is the logistics of being a national supplier and shipping product all over the country from our Adelaide production facility."
"With border challenges and our freight partners struggling to keep up, we made the decision to enact a plan that has been in the wings for a number of years and will be opening a manufacturing site in Sydney this coming April."
"We will be fabricating external blinds, starting with Ziptrak from Western Sydney, and servicing our east coast customer network from this new location improving accessibility, capacity and lead times."
"This is a really exciting time for Pinz and for our industry and we are making the most of it," Bessell says.
SHAW
Shaw does not envisage a change to the working from home scenario, and therefore controlling the internal conditions of a building is a priority for cost saving and to minimise the environmental impact by lowering energy usage.
"External blinds are the most effective way to control heat, light and privacy into a building," says to Ben Hayek Head of Division, Shaw Performance Hardware.
"Shaw acknowledges this, with a dedicated company division to accommodate all scenarios where an outdoor installation is required, Shaw Performance Hardware."
"The Habitat range of externally fitted blinds is designed specifically to withstand the rigours of the Australian climate."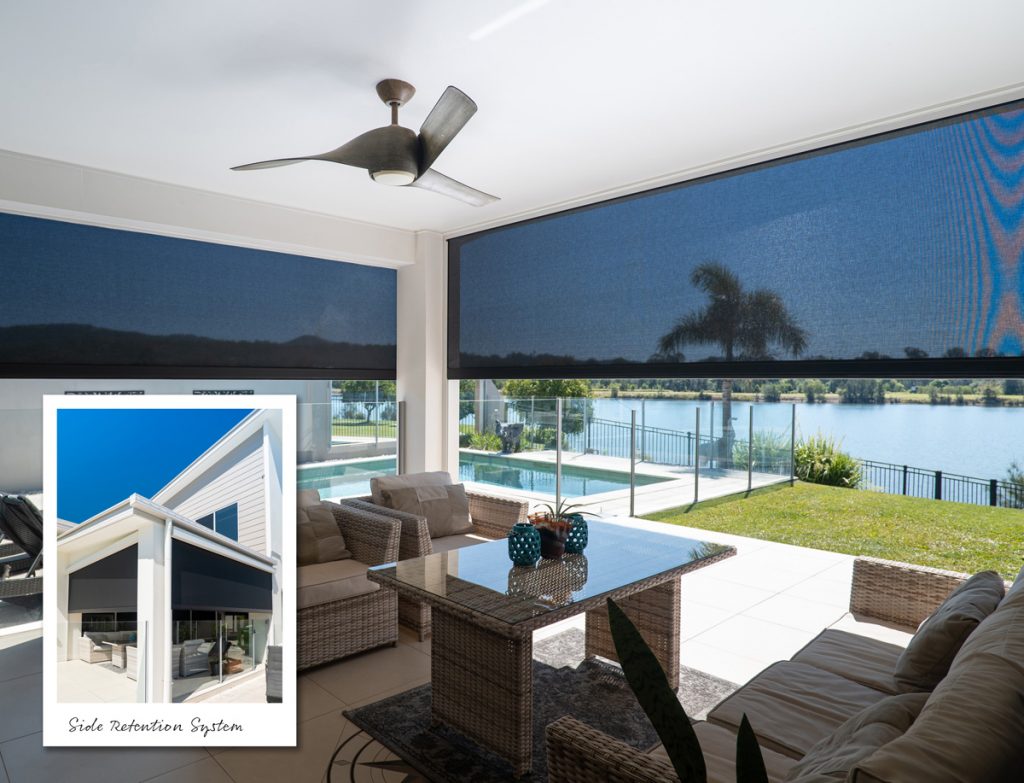 "It has seven options to suit different building types and requirements. Where possible Shaw's components are universal, minimising stock holding for the manufacturer, and allowing them to present more options to their customer."
Hayek points to the recently launched Side Retention System (SRS) designed in Australia with the consultation of industry partners, that enables an outdoor area to be fully enclosed, utilising what can sometimes become a redundant entertaining space during inclement weather.
"This produce is particularly relevant given the current need to expand the space and functionality of homes."
"Manufactured with durable, quality components, the key feature of Shaw's SRS system is that the skin is held captive inside the channel during operation."
"This prevents it from blowing out in windy conditions and when being raised and lowered."
The SRS utilises invisible zips, that cannot be seen inside the minimalist channels (54mm approximately) compared with other systems (up to 90mm)
As a result of these design smarts, Shaw's SRS has the capability to span an area of 5.3m x 3m, or 15m2.
ROLLEASE ACMEDA
Andrew Robson, National Sales Manager of Rollease Acmeda, says The Frame is the first-ever retractable roofing system offered by Rollease Acmeda,
"Built to protect from sun and rain, The Frame system attaches to existing conservatories and pergolas to create a sheltered area, protected from the elements, all year round."
"Available in our premium graphite powder coated finish or mill finish for custom-coloured applications, Frame can cover an area up to 36 square metres."
"Coupled with our patented z-Lock technology, it maintains tension on the shade fabric from all four sides of the system."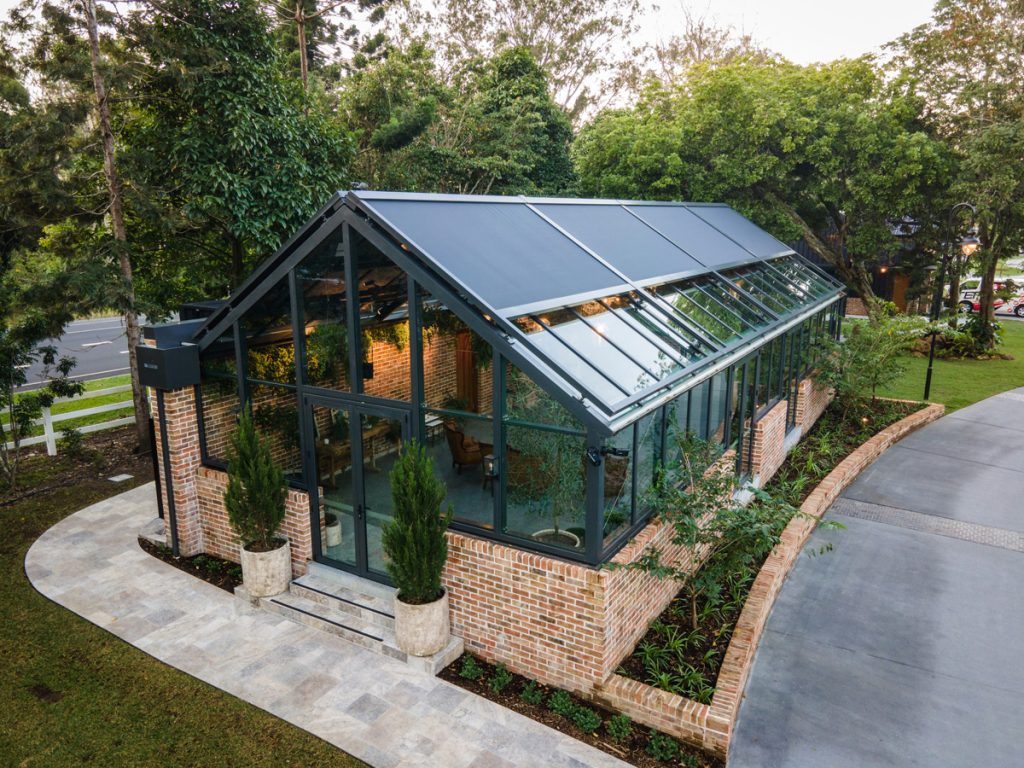 "Frame's high-pressure gas spring and pulley system, integrated within the channels of the system, maintains constant tension on the roofing system's fabric throughout use and operation."
Robson says the company will soon launch an updated Zipscreen website which will feature an overall new look and feel, showcasing Zipscreen as a premium external blind solution and highlighting its unique technology differences.
"We have refined the messaging to the consumer to help sell the benefits of adding outdoor shades to the home and expanding on prime outdoor space for added living areas along with explaining what sets Zipscreen apart from the others."
BM BLINDS
When Phillip Macready – Sales Representative BM Blinds, joined the company just two years ago, awnings were just a very small part of BM Blinds wholesale blinds offering.
"Since then, our sales in awnings have grown significantly with our main seller being the practical "Auto" awning," Macready says.
"Being able to use a variety of fabrics such as external mesh, acrylic and canvas with a hood to protect the fabric when not in use, the auto awning is a well-known popular choice for covering external windows or protecting patios from the sun's harmful rays."
"Although by no means a newcomer to the awning industry, the auto awning has been a dependable and solid choice."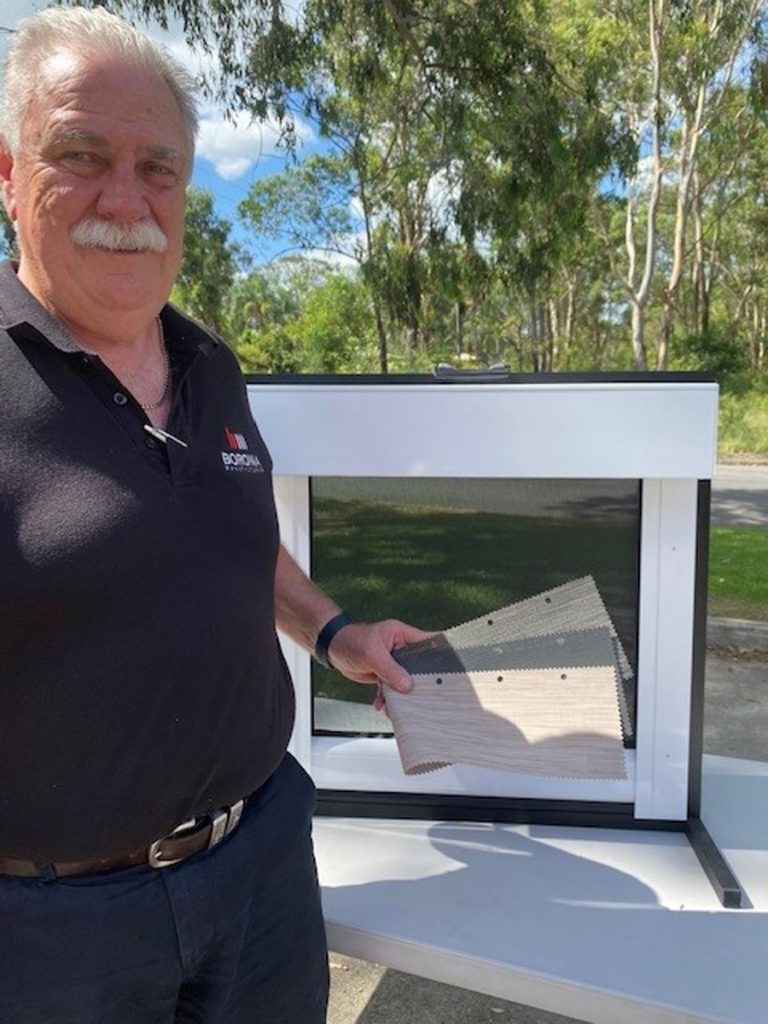 With a wide choice of arm lengths, this style of awning can be used when space is a premium utilising the short 150mm arms, right through to 900mm to be able to capture a wider angle of shade protection.
"Recently we have found that many orders are for skinning existing awnings."
"The hoods and frames are in great condition however the fabric has deteriorated over time."
"Replacing the fabric can give homes an entirely new look. The increase in fabric options also means that where an existing awning may have had a canvas covering, it is now being replaced by a breathable mesh cover. This allows fresh air to pass through the awning even though it is in the down position and allows natural light into the rooms.
SHANN WINDOW
Shann Window has launched a new website to showcase its external and internal product range.
"Our goal was to create an aspirational and user-friendly site that is easy to navigate and features a range of resource materials for our customers, and their customers alike," the company says.
"The experience for our users was top of mind as we were designing the new site, so whether you are looking for specification sheets, range information or care guides, information and resources are easy to find using our powerful search function or within just a few clicks, via traditional navigation menus.
"We have integrated buttons so you can reach and follow our all our social channels."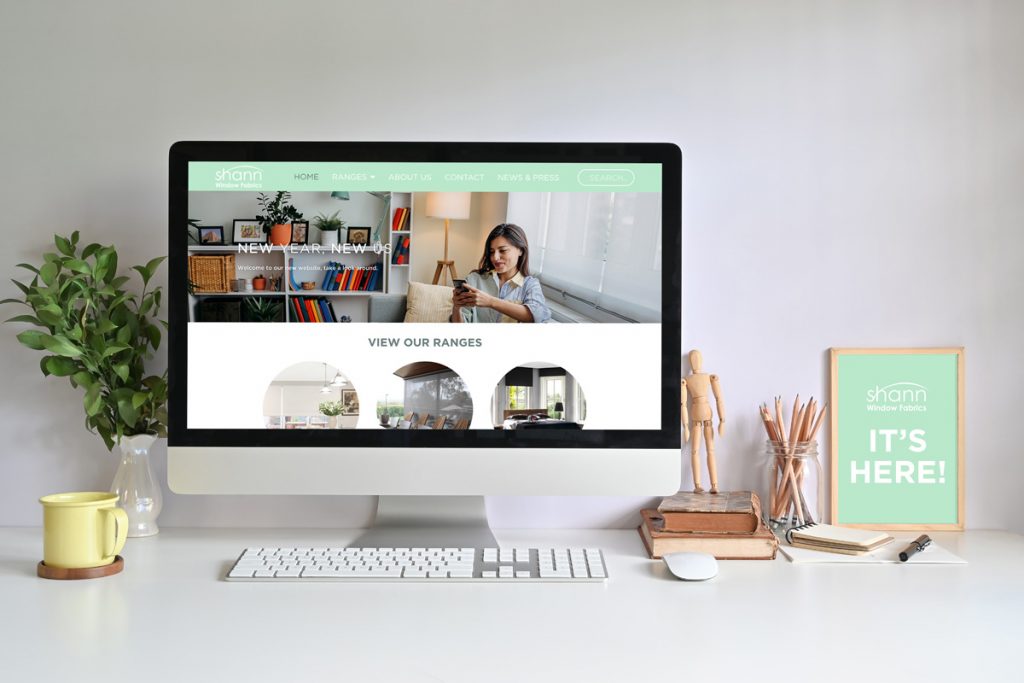 "There's a place to download our gorgeous catalogue and handy links to other sites, including the popular Australian Made side retention system, Urban Track, as well as a pop up feature on our product samples to see the gorgeous patterns and textures in full detail."
The company will continually add to the site, located at www.shannwindow.com with updated news and product enhancements.