Cam Warwick from Warwick Fabrics says the ongoing challenge in home interiors –particularly with drapery– is to provide customers with options that won't be out of style within a year or two.
"Our colour palettes and designs are carefully considered with the vast majority being neutrals and soft colours to ensure a timeless look," Warwick says.  
"This release, we have introduced a varied range of drapery products to offer options suitable for either residential or commercial interiors. It is important that we offer a spectrum of options to cater to the need for drapery sheers, plains, and patterns."
"We have introduced clipped jacquards (Peninsula) and lofty open weave sheers (Abaco), classic tone-on-tone woven patterns (Adeline) and plains (Barnett/Rutherford) as well as digitally printed designs (Florian) in a selection of neutral hues."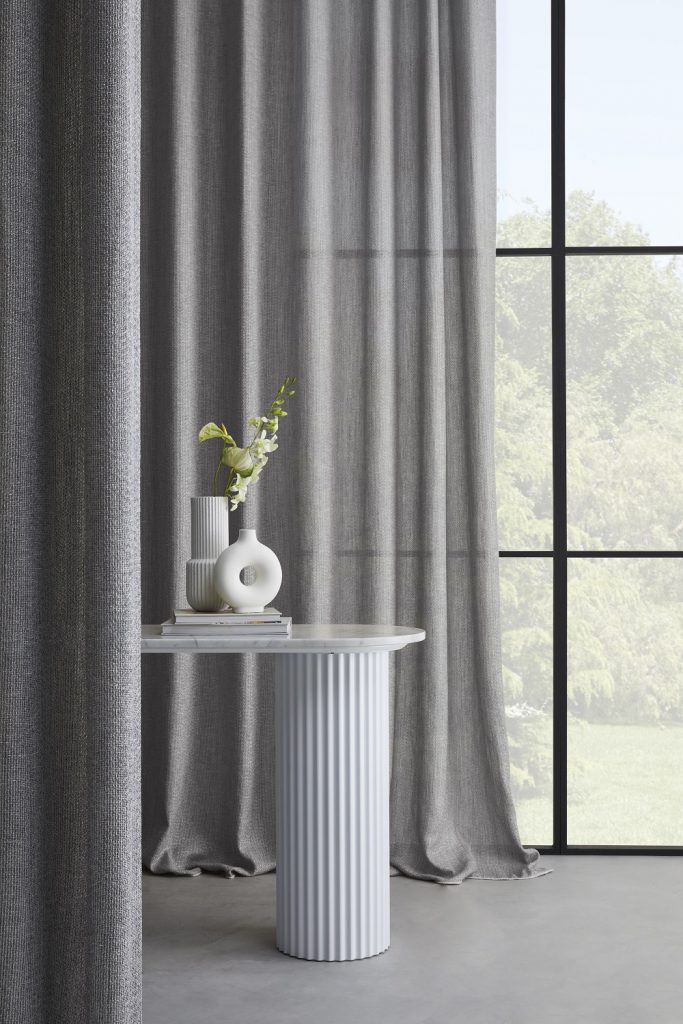 Peninsula is an elegant sheer with enduring opulence, he says.
"It's is an ideal drape for timeless and sophisticated interiors ideally suited to classically styled residential homes, or large-scale architectural windows in commercial spaces.
"With its generous 310cm continuous wide-width and self-weighted quality it features a large-scale overlaying ogee design that creates a sense of fluid movement in the pattern."
Jacquard woven with an embroidery-look design Peninsula comes in seven tonal colourways, and has a fire rating with both AS1530.3 and AS1530.2 standards as well as Oeko-tex certification.
"Florian is a dual-purpose collection of globally inspired designs in playful patterns and in a bold monochrome palette."
"Florian is digital printed on a softly textured base cloth in eight large scale abstract botanical designs with hand drawn aesthetic and natural background."
Barnett is a timeless design with Oeko-tex certification, reversible and a focus on drape and transitional colour.
"Rutherford boasts a natural-look texture, Barnett has a chunkier weave and is suitable for drapery and Roman Blinds."
Adeline is a 53% 47% poly/cotton blend Oeko-tex certified with a 140cm standard width.
"A classic and dependable selection with a neutral colour palette suitable to beautiful drapes and refined roman blinds. Features a piece dyed jacquard weave, creating a contrast of satin sheen with a matte and dry softly distressed surface."
"Abaco is inspired by the sandy shores and volcanic rocks of European coastlines."
"Featuring a reversible loft texture and 310cm continuous self-weighting and Oeko-Tex certification, this open weave semi-sheer will bring coastal living to residential spaces," Warwick says.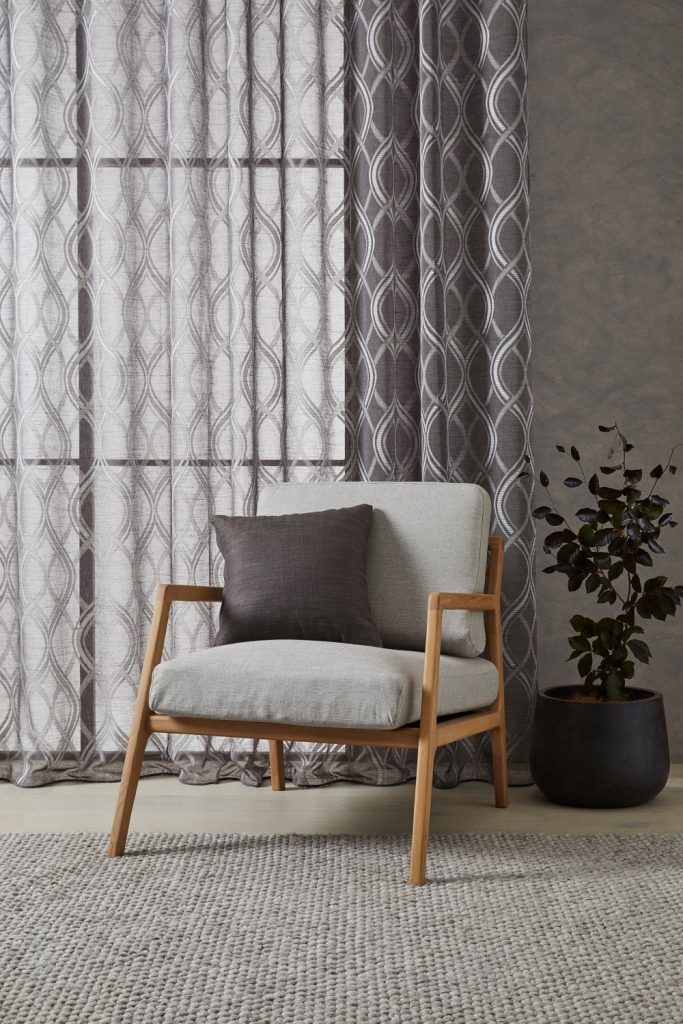 I Love Curtains, a tech-driven disruptor in the readymade curtains market.
Director Ange Melas told WFA I Love Curtains had been designed specifically to enable blinds specialists to enter the curtains market.
A key feature of the company's offering is Easy Made, a national three-step curtain ordering program with the specific aim of simplifying the curtain buying process.
"Retailers are demanding the same ease of ordering of their curtains as they have had with their blinds," said Melas.
"A simpler process of selecting fabrics and tracks and having them manufactured and supplied directly from the wholesaler is the future of curtain manufacturing. This is something we at I Love Curtains have embraced, and which has evolved as our core product. Curtain wholesalers have traditionally been referred to as part of a "cottage industry" supplying only a manufacturing service. We are now creating our own curtaining solution with custom sample books, offering a finished product."
The company's three step online ordering and tracking program is as follows:
1. pick your fabric.
2. enter details.
3. place order.
"At I Love Curtains we have put our years of curtain knowledge into selecting a core range of fabrics that's suited to most retailers and consumers. Making this possible is the support of fabric houses like Zepel Fabrics, who have been pivotal to our success. This is a new era of marketing for the fabric houses of the world and they are also having to adapt to the changing sales dynamic of the industry; a sales dynamic more akin to the roller blinds industry."
"Blind manufacturers have been ahead of the curtain industry from a technology and process      perspective. Easy Made has re-invented the system to catch up to where curtain supply and ordering processes need to be."
Melas adds that there are also new fabrics being launched in 2021 specifically targeted to the Easy Made curtain market.
"Companies that traditionally had nothing to do with curtain fabrics, are having to evolve with these new trends and supply the growing demand."
"The Easy Made curtain program that we are offering fills a gap in the industry where retailers without the time or expertise in selling curtains can now do so. Your typical blind retailer can now sell curtains without the hassle of timely complicated calculations typically involved."
Melas says the current marketplace for Easy Made curtains is growing rapidly as more retailers see the benefits.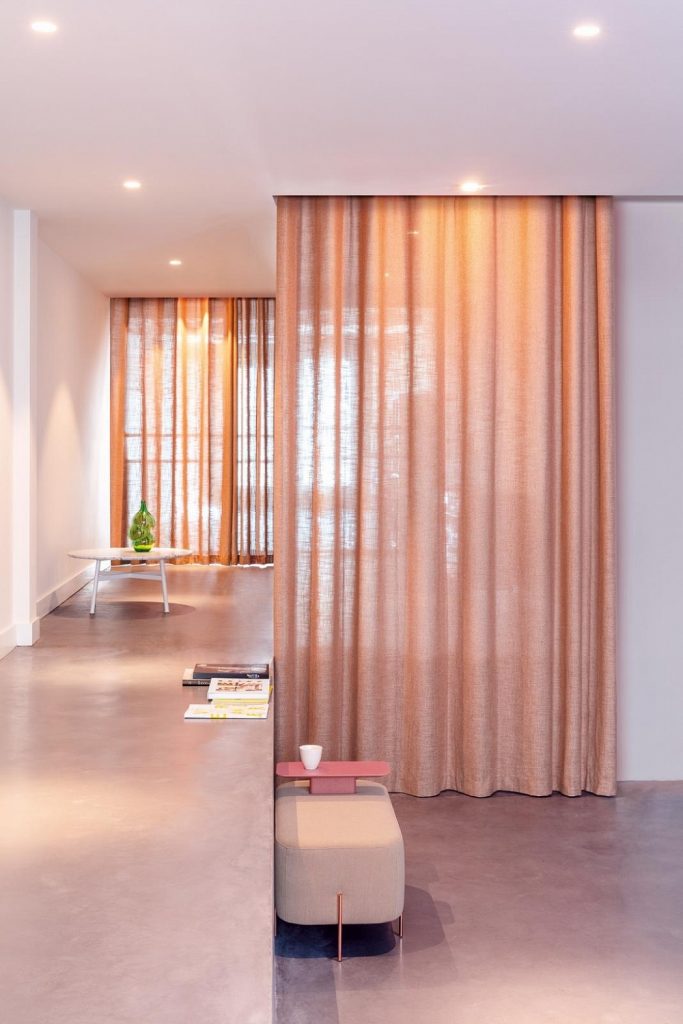 "Typically, retailers that have never traditionally sold curtains have realised a need to do so, with a strong shift in the market back to curtains. Curtains have come back in a big way; not only S-Fold linen look sheers, but lined solid fabrics, triple weave solid and silk look textures are all supporting this growth and we are extremely excited about where the market is heading."
The recent rise in demand for curtains has presented its challenges, he says.
"The undersupply of skilled workers and operators in the industry is a major challenge for manufacturers. Skill and expertise have and will always be the point of difference between established and new suppliers trying to make the move into this segment of the curtain industry. This also presents opportunities for skilled people in the workforce to join and grow with these businesses. I Love Curtains has decades of expertise and the knowledge to help its customers, from sales to marketing and installation training. Freight has also been an issue for many as of late. We did experience some delays last year, but these were negligible. Our amazing partner Zepel Fabrics have been by far an industry leader with their logistics, internationally."
Melas foresees strong growth for this category.
"There's a definite gap in the market that Easy Made has filled. As the traditional expert curtain workrooms are becoming fewer and far between, Easy Made curtains has an opportunity to become the go-to for new curtain ordering."
"In my experience, the key to success as a curtain manufacturer, first and foremost, is a comprehensive understanding of the product. Curtains are inherently difficult to manufacture and pose their own list of problems, unlike roller blinds, which have an easier manufacturing process and can be mass produced. Just as important are the sales service and advice from the manufacturer to the retailer. Having the right skilled people to assist in these areas will always be the challenge."
"It has been exciting to see this part of the industry grow, as we feel it is the way of the future for curtain manufacturing. Having I Love Curtains be part of a new growing sector of an industry and helping pave the way is exciting. It's not for every manufacturer, but for the larger part, retailer/manufacturer relationships will benefit immensely from Easy Made curtains."
"The technologies being implemented and developed also play a huge role in this growth; not only machinery for manufacturing but also processes in the ease of ordering and tracking orders. This combination of technology, innovation and forward thinking is what I feel sets I Love Curtains apart."
Ricky Richards outdoor curtain fabric: Albis
Albis curtain fabric is 100% solution dyed acrylic and is suitable to make light outdoor curtains or sheers in open spaces such as pergolas, bungalows, garden gazebos, or Balinese beds. It combines the highest technical features with the fineness, feel and quality of cotton
A part of the recently launched Bliss collection, Albis is designed to allow filtered light through, while at the same time maintaining a level of privacy. Its appearance will complete your outdoor project with pure elegance.
Available in five colours, 300cm wide and supported by a five-year warranty, Albis is exclusively available in Australia from Ricky Richards.