BLINDMATRIX
Software company BlindMatrix, which specialises in software for blind, curtain, shutter and awning retailers and manufacturers, is planning in the coming weeks to launch a new trade online ordering portal, production floor application, stock control module and mobile app.
With a focus on increasing business productivity and performance, BlindMatrix solutions are used by a wide range of customers, from small family run businesses to large enterprises, confirms the company's Matthew Bushell.
"BlindMatrix provides a number of end-to-end software solutions designed to transform business operations," says Bushell. "The Surveyor's Solution transforms the way field based staff work, enabling them to navigate to their jobs using Google Maps, build quotations and convert sales. They can integrate laser measurers to speed up survey times, add pictures, files and notes and raise tasks, as well as send all this information back to HQ at the click of a button."
"The Retail Solution transforms business administration and improves performance; the shared calendar keeps the team connected and in sync. The Product Builder enables users to create a catalogue of products to offer the market. They can build quotations fast using the Quotation Builder and streamline the management of jobs using the Job Management tools, helping to win customers and contracts and deliver products and services, on time, every time."
"Retailers that manufacture some products of their own can use the solution to generate manufacturing work instructions and labels, improving the accuracy and consistency of production operation. They can send emails and text notifications to customers when required, automatically triggered by process events, helping to keep customers informed. They can also see all their business information in customisable dashboards and can integrate with accounts software. All this can help businesses to transform their operations, reduce operational costs and improve sales."
"The Wholesaler Solution goes further to bring in additional benefits such as shipment management, helping businesses ensure their goods get to their customers. Bill of Materials and Stock Control take businesses to the next level by providing accurate costs of products, component pick lists and demand driven stock management and forecasting. When stock is not available, purchase orders are automatically generated, helping users stay in control of work in progress. They can use the Job Scheduling and Capacity Planning tools to ensure that jobs hit the manufacturing floor on time and that the right quantity of products are produced for any given period."
"The solution also ventures into the workshop, with specific applications for the production or manufacturing facility, adding process control and production monitoring to the tool-set, enabling users to gain visibility over the entire operation. They can add bar-codes into the mix too, to reduce operator involvement. Trade customers can be offered unique discounts using our discounting tools, which feature multi-tier discounting options and an Online Trade Ordering Portal that they can customise and make their own. This gives them the ability to generate custom quotations and win orders and at the click of a button, they can submit the orders to the business. This solution offers the modern wholesaler and manufacturer a plethora of tools to accomplish the complex operational tasks they are challenged with."
Meanwhile the E-commerce Solution enables customers to sell products online and works with any other solution or standalone, taking companies into the digital age.
"Many of our customers understand the urgent need to rapidly evolve their use of technology to support and grow their operation. This means they are investing in software solutions as well as those more conventional areas like tooling and machinery. BlindMatrix Software Solutions are designed to meet the broad needs of these growing businesses," says Bushell.
"Whilst there are many providers out there in other industries who offer similar technology, ours is tailor made for blind, curtain, shutter and awning retail and manufacturing businesses. These businesses have unique needs that need special consideration. Software solutions in this industry need to have the end consumer's products at their heart, to help businesses deliver the right products to the right markets and people at the right time and price. This requires us to consider the full business value chain and provide software solutions to add value, reduce costs and increase profits."
"The industry is rapidly growing and evolving its use of technology. Businesses face significant challenges with administration time and costs, with many still using manual processes to manage their operation and generate their business data. With many businesses still managing a remote workforce, this paper-heavy and dependent model can be very disruptive and hinders their ability to harness their business intelligence and ultimately improve their performance. Manufacturing businesses are also under increasing pressure from competition to radically improve the quality of their products and services and supply chain management."
"BlindMatrix is meeting these challenges by investing in technological solutions to help these businesses grow, from automated processes to integrated apps, electronic data interchange connections, API integrations and KPI data-driven data dashboards. BlindMatrix is also heavily investing in the way it supports these businesses to make the difficult and often challenging transition to new technologies and ways of working. For many businesses that are adopting new technologies to help them with their great challenges (such as production scheduling, process control, production monitoring, stock control and capacity planning, to name a few examples), there are steep learning curves and the need for flexible support models. BlindMatrix's mission as a company is to meet these needs."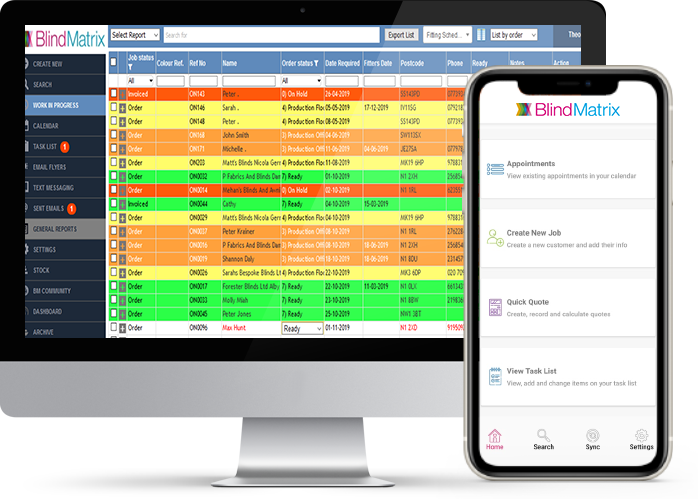 SMARTPAD PRO
SmartPad Pro Managing Director and Co-founder Aaron Le Cornu says as retailers and manufacturers look to cut costs, increase efficiency and gain a competitive edge, many are investing in software to streamline operations and automate processes.
Now the official software partner for Luxaflex, Smartpad Pro is becoming increasingly popular among retailers and their manufacturers thanks to its flexibility and features-driven design, says Le Cornu.
"Smartpad Pro is a complete cloud solution for windows furnishing retailers, built to be used anywhere, on any device. The system supports businesses in three key areas: increasing efficiency through automations, full visibility of staff and store performance, and boosting sales and retention through automated quoting tools, automated marketing and enhanced customer service."
"Our system is built on the latest technology and architecture available in the made-to-measure market, and we are continually developing new features as requested by our clients."
Previously a sales manager at a major window coverings company, Le Cornu was becoming frustrated with software that simply wasn't built to do what he needed it to. He created a platform to support his own sales team, which he spent years developing and refining with feedback from first his team, and later when the software went public, with his clients.
"What makes Smartpad Pro different is that we understand window coverings retailers and we build the system to do what they need it to. We have made it highly customisable, so that any size business, from a sole operator to a national franchise, can make it work for them. And we will set it up for them so that it does."
"Just one example of this is our Product and Pricing Management, where we will build and maintain all your product ranges into the system free of charge – saving our clients significant time and money from the beginning."
He says the software has also exploded in popularity amongst manufacturers, who are using it to integrate their retailers' orders with their own systems.
"Some of Australia's leading manufacturers are tapping into our ability to improve efficiency in the ordering process, including Luxaflex, who recently made us their official software partner."
"We have built-in API and EDI integration for seamless ordering and communication between manufacturers and retailers. In an industry-first, we set up rules and validations on all manufacturers' products so that orders can never be made incorrectly, something that's not currently possible on any other system."
"While we have a client-driven roadmap in terms of continually developing new features, many of our existing features are unique in the made-to-measure market," says Le Cornu.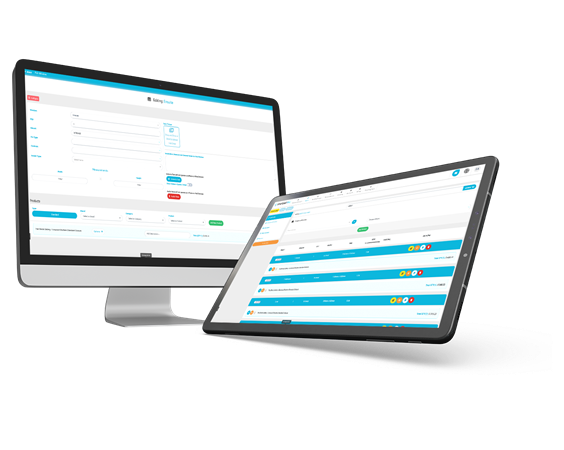 By integrating with Smartpad Pro (for free), manufacturers can continue to use their existing system while receiving orders and updating due dates directly through their system. The solution enables them to:
Receive orders automatically
Change the ETA or due date to update in the client's Smartpad Pro system
Log and display order send failures for the client
Create acceptance rules, so that issues like mismatched cost price or out-of-stock product will automatically reject the order
Smartpad Pro features a number of tools for streamlining processes:
Contacts manager
Appointment scheduling system
Quoting tool and automated CRM
Send quotes by text message and email
Visual workflow manager
Measure and installation tool
Process automation and reporting
Payment and accounting integration with most major accounting systems and payment gateways
Marketing, email and communication systems
Master console for complete multi-store management
Sophisticated reporting and performance dashboards for staff and business performance
Task management and tracking
Automate task assignment when actions such as quotes or orders are generated
Track progress with automated reports
View reports on tasks across the organisation to improve workload management
Soft furnishings quote calculator
Accurately calculate soft furnishings quotes and orders simply by entering measurements and selecting options
Pre-customise all allowances used in calculations
Generate orders directly form your calculations and control what information is shown where
We customise your system to automatically adjust pricing for additional costs or particular measurements unique to your business
Tools for easily configuring and customising your system
Easily manages products and prices
Configures and controls your products for a customised experience
Ability to set up, control and configure your own system
Manages employee roles and permissions
Advanced technology and backups
The system is designed to enable customisation and reconfiguration, says Le Cornu.
"Every business is different, so they need to be able to set up the system to suit them."
"Smartpad Pro allows you to set up, control and configure your own system, as well as manage products, prices, and employee roles and permissions. We help you with this set up so that once you're ready to go, you will have a system that's essentially customised for your business."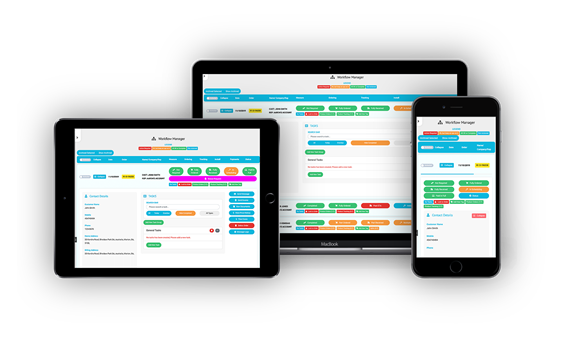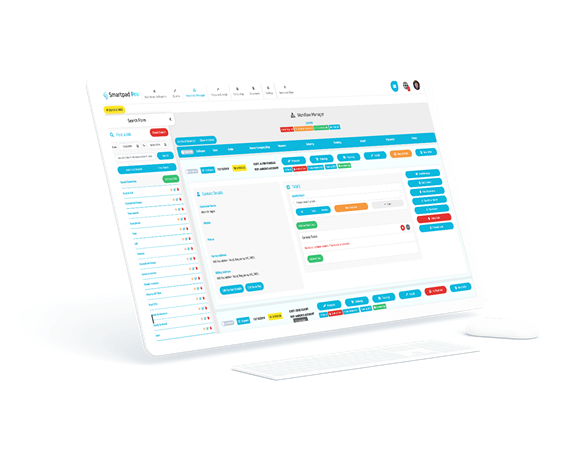 DRAPE AND BLIND SOFTWARE
Drape and Blind Software (DBs) continues to evolve to meet customer needs. The company's Easy Measure App, which runs on a mobile phone, is proving a boon in terms of convenience and user friendliness. The app allows the user to dictate the dimensions of each location into the phone. They can then Take a photo of the window and click save to write the information back to the Drape and Blind Software Cloud system, ready for the quote to be generated. DBs has also responded to market demand for fast commercial quotes from businesses quoting on commercial work requiring a quick way of quoting on hundreds of blinds.
We have now introduced a fast commercial quote process. "The user can import an Excel Spreadsheet into Drape and Blind Software, creating all of the window locations and associated dimensions at the click of a button. With our Simple Copy Process the user is then able to copy the 'Template' Blind or Curtain to hundreds of locations at the same time. Quote done."
"The software is also enabling businesses to work with better price lists, through faster and simpler updating of supplier price lists. Never miss out an update – Drape and Blind Software now informs the user that there are price lists waiting to be imported."
"They can perform the update whenever they are ready. This ensures that the user is always quoting on the latest price lists. Fabric Price Lists, Workroom Price Lists, Manufacturer Price Lists, Track Price Lists."
"This is millions of rows of data, if it has to be maintained by the user, the program is useless. With Drape and Blind Software, the user can concentrate on doing quotes and not worrying about data entry of price lists."
"In particular, our software offers unrivalled benefits in curtain quoting. Drape and Blind Software makes quoting on curtains easy. All software can quote on blinds; it is the curtain quoting modules that comprise Drape and Blind Software's unique point of difference. Drape and Blind Software provides the functionality necessary to cope with all of the complexities of quoting on curtains."
"Drape and Blind Software has the ability to calculate workroom costs in over 30 different ways. We look at your workroom's price lists and then configure Drape and Blind Software to calculate workroom costs for that specific workroom. Each workroom may use a different calculation methodology. Drape and Blind Software will handle it all for you. The solution is designed to take the pain out of quoting on curtains, sheers, lined sheers, curtains with detachable linings, soft romans, valances, and many more soft furnishings."
"Too many businesses are still using pen and paper or basic spreadsheets to do their quotes. Then when the customer goes ahead they rewrite the information to generate purchase orders. They also then manually enter information into XERO or MYOB. They find that they make too many errors when transposing the data, resulting in incorrect orders and subsequent reworks, or invoicing errors. Window furnishing retailers are losing jobs because it takes too long to get the quotes out and there is just too much paperwork."
"Drape and Blind Software automates all of these processes. The sales person gets the information into Drape and Blind Software and then no one re-enters any data. Drape and Blind Software pushes the information into orders and into XERO or MYOB at the click of a button. Everyone has all of the information at their fingertips from wherever they have an internet connection."
Coronavirus and consumers' resulting focus on home improvement has been mirrored by industry's focus on improving processes, meaning Drape and Blind Software has had one of the best years ever. "Our customers are reporting that they are experiencing a boom in demand. On top of this, with the fluctuating Australian dollar, many suppliers have introduced multiple price increases this year."
"They need comprehensive and reliable systems to enable them to meet this rapid increase in demand. Our challenge is to ensure that we maintain the level of support our customers have come to expect. We have developed internal systems that enable us to provide price list updates in a timely manner. We offer free online support to our Drape and Blind Software Retail software customers. This ensures that we get feedback from customers which then allows us to enhance the program to make it easier to use, thereby reducing support calls. The easier we make it the fewer calls we get."
"Drape and Blind Software has been involved with the industry for 24 years, this means that the software meets most businesses needs. However, the Window Furnishings Industry has many small businesses that choose to work their own way,  and where we can, we do our best to ensure that Drape and Blind Software meets their needs. This explains why we have over 30 different curtain workroom calculation methods."