SOMFY
Somfy Oceania's Product Manager Laurine Massiot confirms Somfy is responding to demand for versatility with the launch of new curtain hardware including a 6.3m curtain track, black curtain accessories and ripple fold curtain systems.
"The new and innovative curtain accessories exemplify Somfy's commitment to ensuring we can provide our customers with the best solutions," says Massiot.
6.3m Aluminium Curtain Track
"To support Somfy Experts to drive sustainable business growth and reduce business waste while meeting client demand, Somfy has introduced the 6.3m Aluminium Curtain Track available in White and Mill finish."
"With the most common curtain coverage standing at 3m, the 6.3m curtain track enables Experts and manufacturers to reduce their material waste by optimising the track over several curtain fixtures or projects."
"The 6.3m Aluminium Curtain Track in Mill finish provides even more flexibility and convenience to achieve a desired look, colour or finish with minimal hassle".
Black Curtain Accessories
Black is fast becoming the finish of choice, according to Somfy; "Its versatility ensures it will never go out of style, working well in both traditional and modern settings."
"The new Somfy black curtain accessories enable our Curtain Partners to be able to tap into this market trend and offer their clients more versatility and opportunity to achieve their desired curtain design," added Massiot.
"Pairing black décor with a curtain makes a statement in design, adding sophistication and a sense of luxury to any space."
Ripple Fold Arm Adjustable System
Designed to ensure precision in the curtain's ripple fold wave is a new Adjustable Ripple Fold Arm and Motor Adaptor Kit. Compatible in both one-way and two-way openings (in conjunction with either snap or hook curtain attachments), clients can now have the peace of mind that their premium curtain solution will achieve a consistent ripple fold effect (between 48mm – 80mm) from one end of the system to the other.
The adjustable ripple fold arm has multiple installation methods and can be adjusted to a range of snap tape positions to maintain consistent fabric shape.
One-Way Butt Arm & Rotating Ripple Eyelet Runner
Helping to achieve a consistent ripple fold over a small pulley in a one-way curtain opening setting, Somfy has announced a new One-Way Butt Arm which works in conjunction with a snap tape system.
"For those designs where an even bigger ripple fold wave is required, for example to enhance curtain fullness or to cater for thicker curtain fabrics, Somfy has also released the Rotating Ripple Eyelet Runner 80mm."
"We understand that every space, environment, dream and vision is unique with every customer and we want to ensure our curtain offer is constantly evolving to meet customer demands," says Massiot.
Jodie Featherstone, Somfy Oceania's National Key Account Manager says the market for curtain motorisation holds significant growth potential. "The rate is still quite low in Australia (under 5%) so there is a big opportunity to grow in that space."
"The market segment has been growing very rapidly over the last couple of years and we are looking to double our sales in the coming years."
The introduction of Somfy's Irismo 45 WireFree RTS motor in February 2020 has opened the market, especially for apartments where getting power to the window can potentially be an issue. The addition of a WireFree solution in Somfy's Curtain Motors range is also a great opportunity to complete renovation jobs with minimal effort and maintenance.
"There is something magical about watching a Somfy-motorised curtain in action. Its soft start and stop operation is a true luxury and complement to residential homes, commercial buildings and high-end hotels."
BLINDWARE
"Motorised curtain tracks have become a very important part of the overall motorisation market over the past few years and command much attention from all retailers and consumers," confirms Managing Director Grant Norton.
He says Blindware's Motolux motorised curtain track "offers more features and greater value than rival tracks, packaged into a reliable product with affordable pricing."
The Motolux track is available in Pinch-pleat and S-Fold configurations and offers a number of key features, including:
APP control, including Voice command using Google Home, Amazon Alexa and Siri
Remote control, Dry Contact or Touch Start (a unique feature where a quick tug on the fabric starts the track automatically
Soft Start and Soft Stop for luxurious feel, using Blindware's exclusive "Hybrid-Power" motor
Adjustable travel speed, if desired
Bendable track – soft temper alloy option allows easy track bending
Fully concealed spring brackets, or face fix brackets
Duplex motors for large tracks
4-wire motor option for CBus etc.
Rechargeable DC battery version now available
"When power is lost, the curtain track allows hand operation so the curtain can be fully opened or closed to ensure the room remains perfectly light or dark as desired. When the remote is pressed or the fabric receives a short tug, the motor kicks in and the clutch immediately engages to provide traction for the fabric to be driven by the motor. This feature ensures users always feel completely in control of their curtains."
"Of course, the curtain track shares the same remote controls as the Motolux tubular motors and newly released motorised Roman track."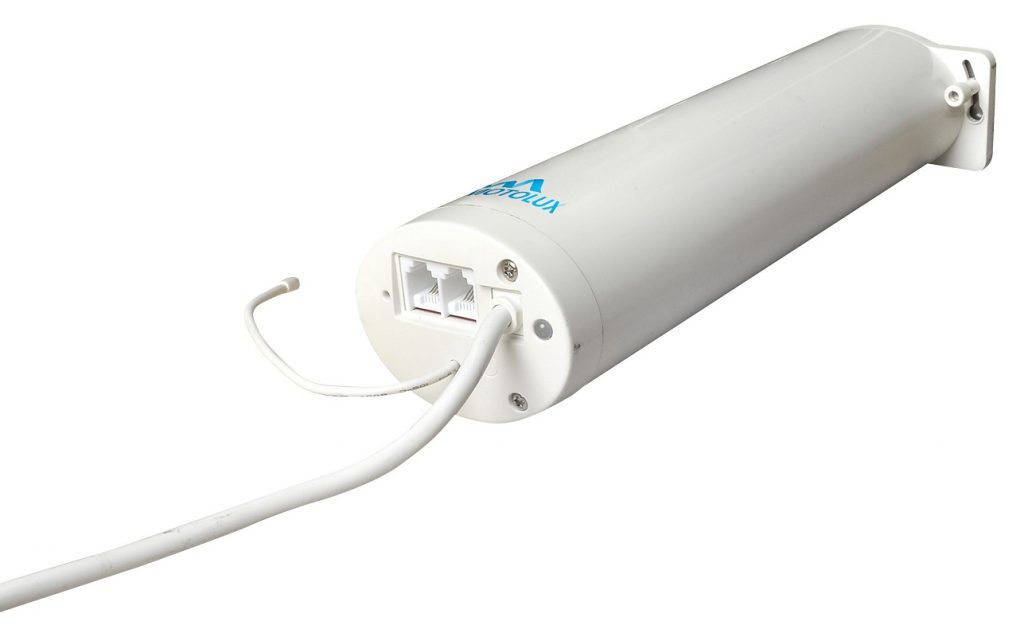 ICL SA – A-OK
A-OK is responding to changes in demand; while curtain motorisation has been predominately reserved for large or commercial applications, the company says consumers "are now increasingly interested in automation, to have the convenience, even the prestige and status of operating their curtains remotely."
"Drapes are the essential choices for home decoration. Motorised curtains bring a lot of convenience to your customer's life. But when your customers are shopping, they are not going to shop for a motorised curtain, as they are worrying about the premium-price of tailor-made and the complexity of track assembly."
A-OK has developed amotorised, extendable, quick install, curtain trackto respond to this kind of demand.
"Now with the A-OK AM50 Extendable track and motor configuration, those worries can be put aside, as your customers see the benefits of a motorised system with only a minimal price change. Benefits include that all curtains can be programmed to open/close together or with a soft pull an individual curtain can be opened or closed."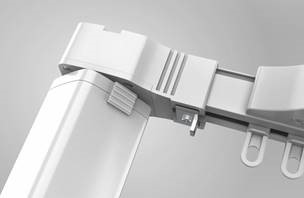 This extendable track system brings new options to you and your clients!
Pre-assembled, the track comes complete with ceiling mount brackets, track runners and motor, it fits any window between 2.2mt and 4.0mt and is available for under $200. About to be released is a 1.3mt – 2.5mt track for smaller openings.
Key features of the system include:-
Self-lubrication sliding runners provide ultra-quiet and convenient installation.
Minimal change to curtain production
The runners accept existing styles of curtain hooks so only the overall curtain drop will need adjusting, depending on bracket choice.
The AM50 slim motor discretely sits behind the curtain giving your clients the options of remote control, soft touch open/close, 'Stop on block', automatic memory set and it will link to Smart Home systems.
Combined with the self-lubricating runners, the motor operates at around 35dB. It is a 1.2Nm motor and is speed adjustable.
No MOQ on standard sizes, reasonable production runs on Custom sizes
The two standard sizes will be available as single units and as with all other A-OK motors, quantity buys are negotiable.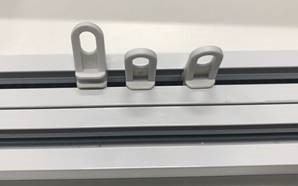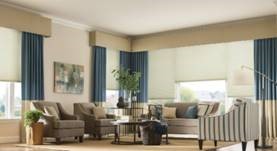 THE CURTAIN HARDWARE COMPANY
The Curtain Hardware Company's Lance Hind confirms its Series 82 Turbo motorised track is now powered by Somfy, widening its scope for automation.
"This track is only 17mm wide and 26mm high so has incredibly slim clean lines and uses the Easy- Clip bracket system. The track can be bent at a tight radius of 150mm, so this is a major advantage over other motorised tracks that bend at 300mm radius."
"Having this track powered by Somfy means it has all the modern features and can be operated using a full range of home automation control protocols," says Hind.
The Series 82 can also be recessed into the ceiling by fixing the U channel into the ceiling. "Once the building is complete, the Series 82 Motorised track is mounted into the channel. There is no screwing through the track and it can be removed if required in the future."
"Recessing of tracks in the ceiling has really taken off, so we now offer the Series 70 Hand Drawn track and the Series 82 Motorised system. Having the curtain appear to fall directly out of the ceiling with no visible track is very impressive."
"Where the track is to be seen, there are some special finishes on our decorator tracks. The tracks are Linished and then given a coating using electrolysis; the result is a very high-end finish that also allows runners to glide effortlessly along the track. Linished Silver and Linished Champagne are available in the Series 74 and Series 67 decorative tracks."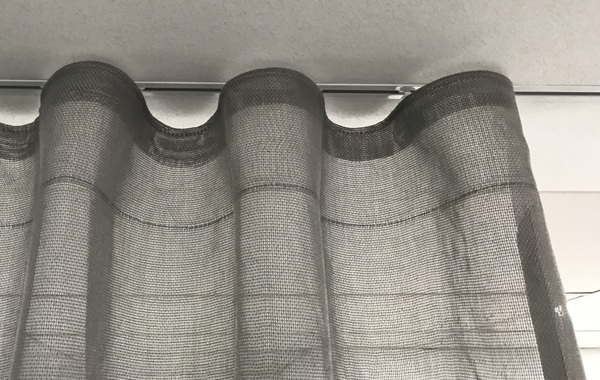 Hind confirms black track continues to grow in popularity, with the company soon to offer its TP803 Wave Tape and Hooks in black.
"In another innovation, the 'spring back' of S-Wave curtains once opened is now overcome using our simple brake that can be retro fitted over the first runner."
"The general trend to curtains is ongoing and our discerning customers are recognising the old style tracks don't offer features of the more recent products. The colours and finishes are truly impressive. The importance of covers on brackets to hide ugly screws is also recognised with all new products, along with ease of installation using the Easy-Clip and brackets with the facility to return the curtain to the wall, make fitting a breeze."
"Without quoting numbers it suffices to say that motorised curtain tracks are experiencing huge growth. It is no longer just the harbourside mansion that has motorised curtains. We don't wind windows up in a car and we don't get off the lounge to change channel on the TV, similarly we now want motorised curtains, and smart home devices are certainly helping to drive the demand. The commercial market is also moving to motorised curtain tracks and this represents huge numbers."
In terms of retrofitting of motorisation, particularly given the launch of better DC motors, Hind confirms battery operated motorised curtain tracks are a growing category, "and with the evolution of lithium batteries the number of operating cycles before they need to be re-charged is continuing to increase," he adds.
"I can't see DC motors ever replacing the AC motors, because here in Australia we have large windows and often with bends and curves, and the DC motors don't have the power / carrying capacity of AC motors. However, eliminating the expense of an electrician and retrofitting battery powered motors into existing homes is certainly also growing rapidly."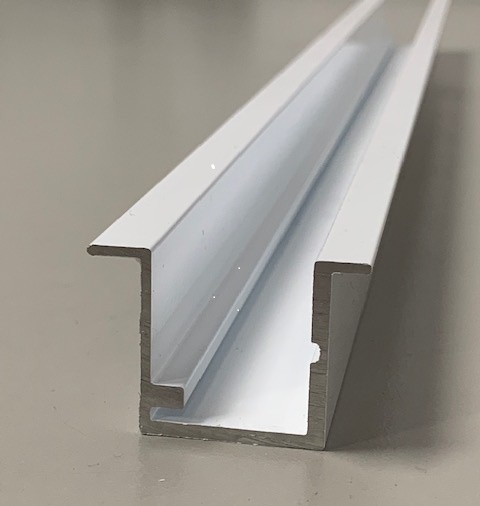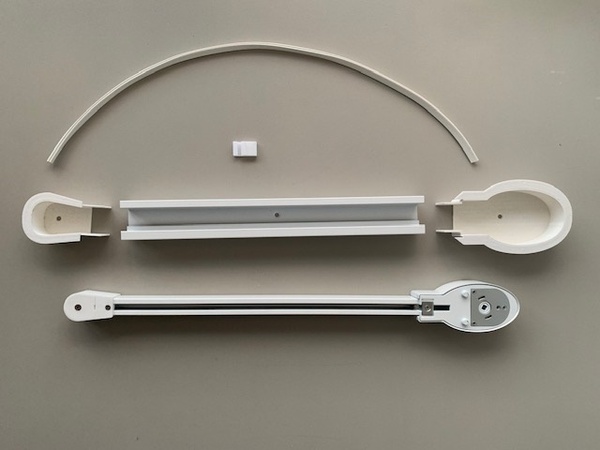 BLINDS BY PETER MEYER
Blinds by Peter Meyer is a relatively new player in curtain hardware after taking over Silent Gliss manufacturing throughout 2019. The partnership saw Silent Gliss close down its operations in Australia and manufacturing of this premium tracking solution has now moved to the Homebush factory.
"Since then there have been new profiles added to the offering, with over 10 different tracking solutions and more on the way," confirms Blinds by Peter Meyer Managing Director Simon Meyer. "On top of this, the Silent Gliss WinterGarden system is now also being offered in the Australian market, paired with Silent Gliss' unique and exclusive fabric range."
"Silent Gliss tracks have all just had a massive upgrade, and now all come with patented 2C technology which pairs a special powder coating with the 2C glider, to give an unrivalled quiet operation. Silent Gliss has always been a market leader but this new technology is really a game changer that sets its tracks further apart from competitors'."
Furthermore, Silent Gliss' reputation for high price points is changing, says Meyer.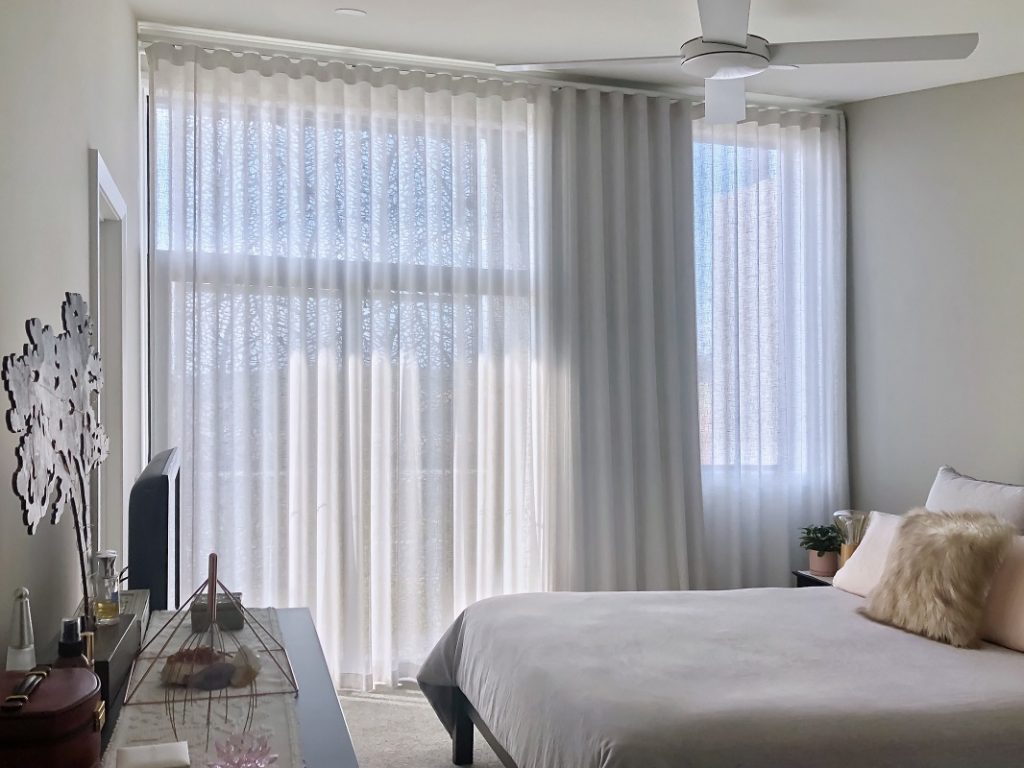 "The hand and cord drawn solutions are certainly very competitive, with benefits like no other. If you are not already offering Silent Gliss tracks on the curtains you sell, now is the time to investigate the range."
"Blinds by Peter Meyer offers two motorised tracking options. We of course have the top of the range Silent Gliss 5600 tracking solution which has superior technical specs to others on the market and we also offer the quality Somfy Glydea Ultra range which now comes in Hardwired and Battery options. We have tweaked the Glydea range to improve its look and feel and now proudly manufacture both systems for the trade."
In terms of growth in the motorisation retro-fitting market, "I think the battery option for curtain tracks is taking off more slowly than I would expect," says Meyer. "However, we saw the same thing when roller blind motors became available with battery technology. I'm sure that we will see its popularity increase throughout the year."
Overall, the company continues to see strong growth in curtain track sales. "I think there are two factors affecting this. Obviously we are capturing more customers with a more diverse range, as well as those wanting to offer quiet tracks. In addition, we are also seeing more and more windows being covered with curtains again. The 'Wave' curtain invented by Silent Gliss is now one of the most sought after looks."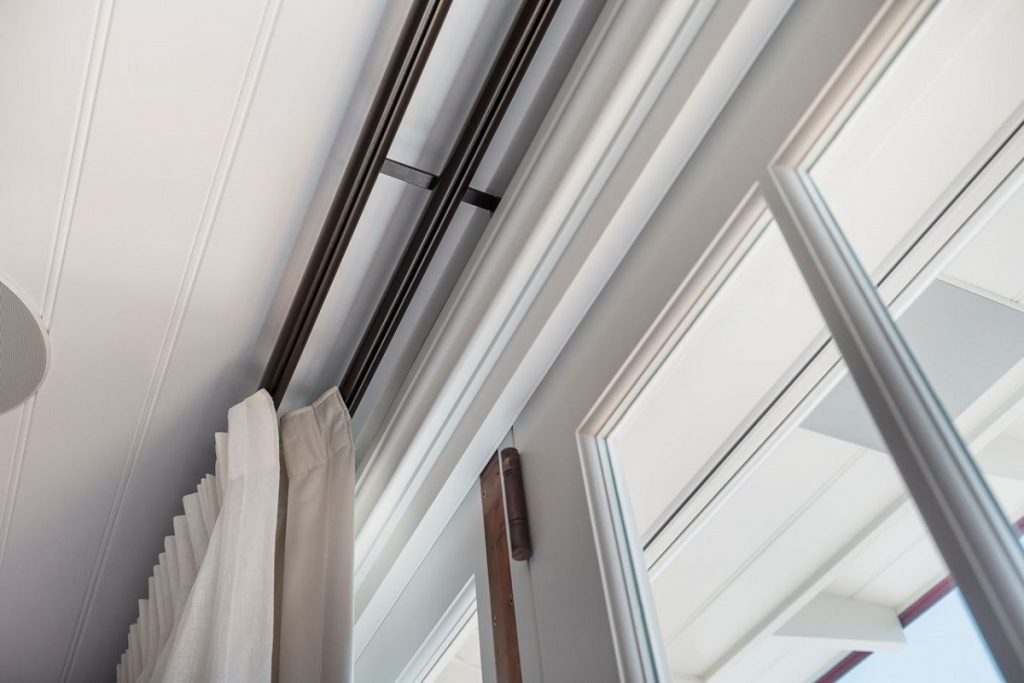 TBS (AUST)

TBS Director Craig Foster says recent months have seen the fruition of TBS' product development over the last year.
"With a lot of new entrants coming into the curtain hardware market and trying to establish themselves with cheap pricing and cheaper products, we made a conscious decision that we'd introduce new or updated products into the market that would negate the need to sell purely on price."
The result is TBS' new quick load system for S-Fold runners. "The runners are supplied on a patented plastic strip which allows our S-Fold gliders to be
easily fed into a number of our S-Fold profiles," says Foster. "Each strip has 25 carriers within a box of 500, all joined with one continuous cord. The biggest advantage of the strip is the time you save threading the runners
into the track."
"Unrolling tangled up string, cutting plastic sleeving from around the runners, losing count and re-counting how many runners are inside your track will become a thing of the past. All you need to do is thread the
runners into the track and pull the plastic strip away. The design of the strip also ensures that all your runners are facing the same way. We have stock in black and white and in 80%, 100% and 120% fullness."
"We've also just launched our wheeled Wave Fold Carrier. Increasingly, windows are getting larger so the requirement for a runner that effortlessly glides across large spans with big drops was a logical progression. There
are wheeled carriers on the market, mostly for larger profile curtain tracks though."
"Curtain tracks, if not decorative, in a reveal, behind a pelmet or
recessed into the ceiling should be as unobtrusive as possible. As a result, we've designed the wheeled wave fold carrier to suit our low-profile curtain tracks. These runners, paired with our pre-marked wave tape and extensive range of curtain track profiles, give retailers a huge number of options when selling curtains to the end user."
"Last but not least is our No Screw End Cap. I know we're not solving all the world's problems with this product, but we have listened to our customers and launched an end cap that doesn't require screws for our System 20 Wave and S-Fold track. It's the small things that sometimes make the big difference."
"With the curtain hardware market becoming increasingly crowded, rather than join the race to the bottom, we decided some time ago that it's better to fight back with innovation. The three products we have just launched are designed to make fabricating curtain tracks easier for our retailers, which in turn provide time and cost savings. They also give the end user a superior product."
TBS has more products in the pipeline, he says. "Final testing has recently finished on these, and they are now in the manufacturing process, to be
launched in the next few months."