SOMFY
Last year, Somfy's curtain motor offering was revamped with the introduction of Glydea Ultra. The new and improved version of Somfy's hardwired curtain motor is the premium solution for both residential and commercial projects.
Boasting a lifting capacity of up to 60kg, the motor offers light and fluid movement, reflecting Somfy's commitment to performance and strength. Compatible with multiple technologies (WT/DCT/RTS/RS485 through a module), Glydea Ultra is designed to suit individual control preferences and is also connected to meet the needs of smart buildings and homes.
"Somfy has seen excellent growth with our Glydea range over the past few years as the market has embraced both the new Glydea Ultra motor along with our distribution model through our select Glydea Partners", says Alistair Grice, Head of Marketing for Somfy Oceania.
"This growth has been supported by market trends for premium grade standalone curtains, along with the combination of a motorised sheer curtain with a blackout blind."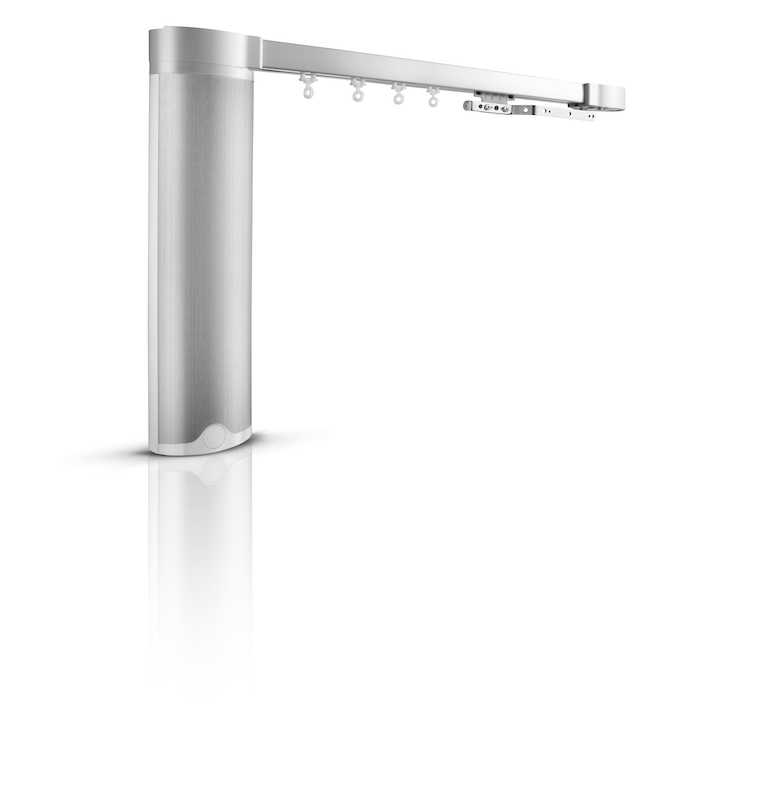 "Somfy recently expanded its curtain offering into the WireFree space with the introduction of Irismo 45 WireFree RTS. The new motor is completely battery-operated, lifting one of the biggest burdens for end users – wiring. Thanks to quick and clean installation and no more visible wiring, Irismo 45 WireFree RTS is the ideal solution for every project."
"Somfy will continue to invest in innovative curtain solutions for both residential and commercial applications," says Grice.
Convenience comes in the form of Irismo's low consumption Lithium-ion battery, which only needs to be recharged once every nine months. Plus, with Radio Technology Somfy (RTS), users are free to enjoy smart shading with automation using Connexoon Window RTS and voice control through IFTTT.
Somfy Oceania's Product Manager, Laurine Massiot notes that over the last couple of years, Somfy has seen a dramatic increase in demand for curtain solutions. "To meet those demands, we have been working on improving our curtain range to better answer our customer needs. We have had many requests from customers for a longer curtain rail to aid the ease of installation and to reduce waste."
Somfy will shortly be launching an all-new 6.3 metre track, allowing for more flexibility and better aesthetic. In response to requests for different colour options, the track will be available in white and mill finish, giving a choice of powder coating.
"We know that there are occasions that call for a variation in colours. For example, for a curtain installation in a TV room, black solutions would be preferable. We have recognised that need and created a solution to fulfil this," said Massiot.
In addition to the new track, Somfy will be releasing black accessories to better match all projects.
"We want to continue being innovative by providing the best solutions to our customers. Our new recessed solution will ensure the most discreet installation," says Massiot. "I am very proud to announce that we will have the recessed solution to present to the market later this year. We have always wanted to have this type of solution in our range, which we believe could become the standard for curtain solutions."
On challenges for players in this category, Somfy credits its relationship with its partners as its winning formula for consistent quality of finished track solutions.
"From when we first started with a curtain offer, we recognised that partnering with curtain track specialists was a key to success," says Grice. "This approach continues to give retailers the opportunity to choose from Glydea Partners in each state with whom they can form a great working relationship, knowing that these partners have been trained by Somfy, meet our exacting quality standards and can support their businesses."
He adds that while Somfy expects the hotel and hospitality market to quieten due to the effects of COVID-19, it has seen good sales of both Glydea Ultra and Irismo 45 WireFree as end-users tackled smaller installations around the home during lockdown.
"We feel that the quietening of the hospitality market will actually increase competition amongst different venues and over time we will see the greater take-up of premium window furnishings as they fight for the business and tourist traveller bookings."
SILENT GLISS – BLINDS BY PETER MEYER
"Silent Gliss has some amazing innovations as well as brand new tracks to hit the Australian market," says Managing Director Simon Meyer. "Silent Gliss has always been known as the market leader when it comes to curtain tracking solutions, both manual and motorised. Since Blinds by Peter Meyer took over the manufacturing of Silent Gliss tracks in Australia we have introduced the patented 2C glider technology into all our hard drawn tracks. It's already available on the SG5600 motorised curtain tracks but the Sound of Silence is now available on all our cord drawn tracks."
"The other latest release which is really making waves and I think will be a game changer in the motorisation world is the Somfy Glydea Irismo battery operated Curtain track. This rechargeable solution is always available from Blinds by Peter Meyer and without the need to have an electrician powering up the tracks, the system is super easy to use, its user friendly and, in my opinion, the way of the future! The track will operate a curtain that weighs up to 45kg as well."
"In regards to innovation, I think we can also lay claim to the fact that we are curtain track bending specialists with the recent purchase of our third bending machine along with state of the art software that allows us to print off customers own templates with our large scale plotter so we no longer need to get our customers to take physical templates if they take all the accurate measurements. We simply enter in all the details, form up the window in line drawings, get our customer's approval and then print out a life size template to bend the curtain tracks to."
Another of the company's latest product releases is the SG6465 with optional matching recess profile. This stunning sleek mini track is tiny, with dimensions of only 13mm high x 15mm wide. "This beautiful track comes as standard with the new 2C gliders and can be made in 60mm or 80mm wave heading as well as standard headings. The track also has the option of being recess mounted into the ceiling for customers who want their curtains perfectly flush with the ceiling. The beauty of having a separate recess profile is that the recess track can get installed when the project is in the building stage and the curtains tracks only need to come to site once the job is neat and clean, ready for the tracks to be installed."
"When paired with Silent Gliss special powder coat finish, the 2C glider allows for the smoothest and quietest operation, offering unprecedented silence, for the client that wants their beautiful curtains to be paired with equally beautiful tracks. The recess profile on the 6465 gives the installer the benefit of installing the tracks at the final stage. This means the builders can't paint the tracks or the plasterer can't get plaster into the tracks fouling up the operation. The 2C gliders available on all the Silent Gliss range and The premium 2C gliders and rollers combined with the specially coated tracks allow the curtain to move smoothly and silently."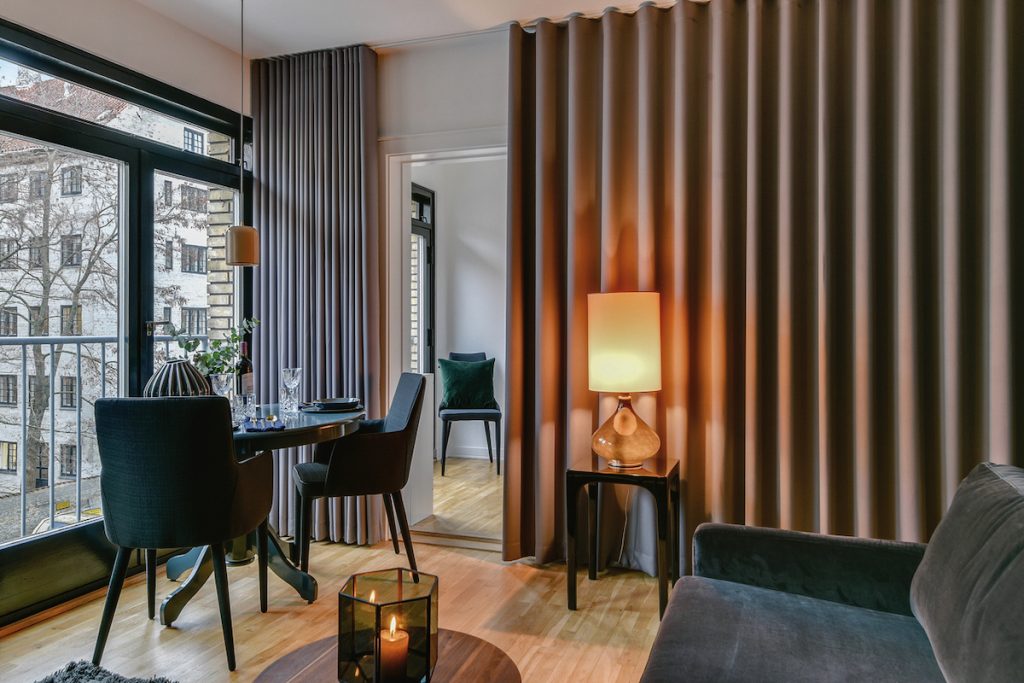 In terms of current market challenges, Meyer says that since taking on Silent Gliss curtain track manufacturing in Australia, the hardest challenge we have had to overcome is customers' expectation of Silent Gliss price points. "They all have an expectation that they are unbearably expensive. When you pair this with the unprecedented silent operation, the tracks really are the best of the best but reasonably priced."
"With more and more people staying at home with COVID 19 impacting our lives, we are seeing positive outcomes," he adds. "No longer are people going on their overseas holidays and as they are looking down the line of spending more and more time at home, this has got their creative juices flowing. We are seeing people renovate at home, giving their homes a facelift, which includes new blinds, curtains and awnings. We have seen month on month growth since March and expect it to continue."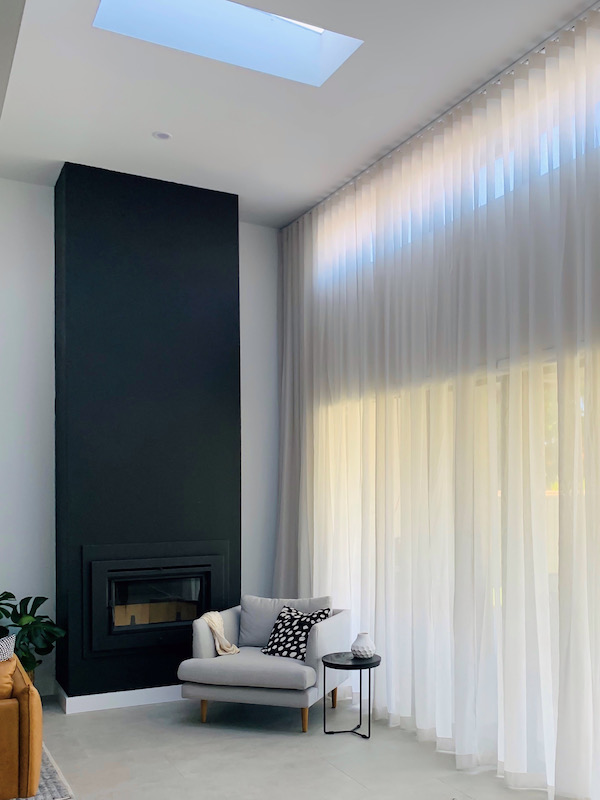 ALPHA
Alpha Tubular Motors National Sales Manager Simon Eales confirms the company has recently released a new curtain motor range, the WSCM series, available in both AC, as well as DC rechargeable battery versions. The key benefits are soft start/stop, pull start, manual operation in the event of power failure, both manual and auto limits setting, smooth quiet operation, and controllable by remote control, app, relay triggers, RS-485 and voice operation via our Neo Hub with Google , Alexa and Apple. Additionally there is the option for both AC and DC versions.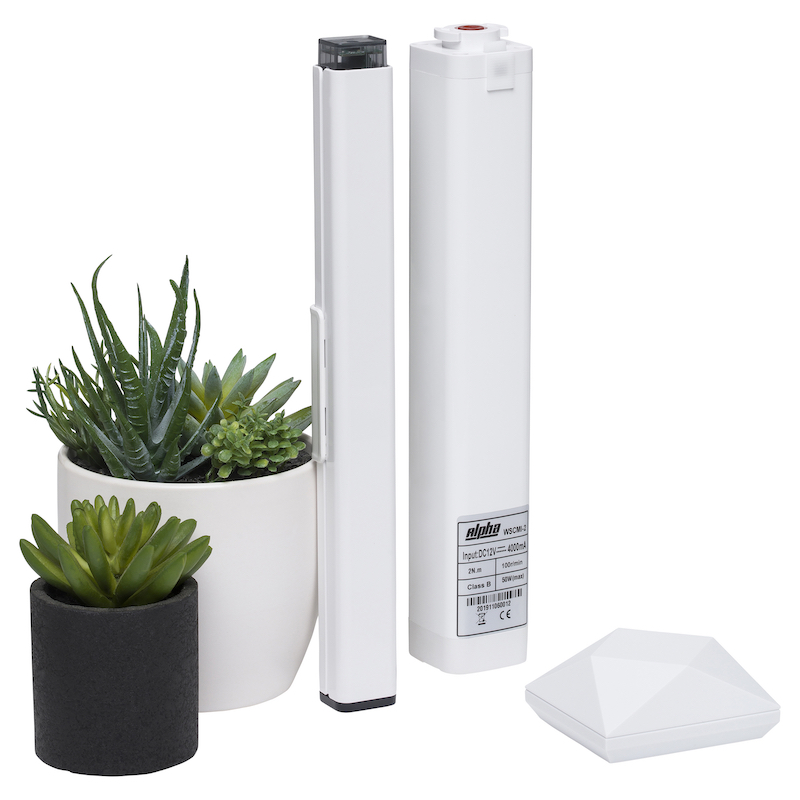 "All these features were combined into a single product to make this the most versatile curtain motor on the market, and suitable for the widest range of applications. Our goal is always to produce a small number of models to suit the widest range of applications."
"As a motor company, we see strong growth in the uptake of motorisation for curtains, as we have for other window furnishings, so the outlook for us is very positive. What has been particularly interesting is that there has been a noticeable increase in business for the majority of the industry during this Covid-19 crisis. Although most of the industry was stalling a little and there was a lot of uncertainty back in February, that seemed to only last a couple of weeks. Since then, it seems that many of the people who are still employed, but unable to go out and spend their money on sports, restaurants, entertainment etc, are spending that money they are saving on their homes instead. The majority of our customers report stronger than usual business, and we have also seen the same during this time. While many industries are faltering, our industry, thankfully, is actually thriving for the most part."
ROLLEASE ACMEDA
Rollease Acmeda reports continuing interest in its recently released Automate Versa motor, which can power curtains up to 11 metres in width, weighing up to 50kg.
Technologies from the product's previous iteration have remained, including soft touch and manual activation, meaning curtains come to a smooth stop, perfect for dual closing curtains. Meanwhile manual activation allows automated control via a gentle pull on the fabric, moving the drapes to the preferred, open or closed, position. Meanwhile, innovations such as the system's interchangeable power source mean shades can either be connected via mains power for continuous charge or a wire-free set-up with a lithium-ion rechargeable battery pack. Versa also features inverted mounting, meaning the motor can be mounted vertically to hide the mechanism within a ceiling pocket for a streamlined look.
A choice of three speed settings is available to either speed up or slow down curtain movement if a quieter environment is preferred. Automate Radio Communication utilises two-way communication to provide up-to-date feedback on battery levels and curtain/drape positioning via the Automate Pulse 2 App. Battery levels can easily be checked with one touch of the remote, moving the curtain to indicate battery percentage, while micro USB charging offers flexibility and convenience re-charging when using the rechargeable battery pack.