Blockout fabrics remain one of the Australian market's leading categories, with wider widths and new textures and palettes meeting demand for materials that combat the rigours of the Australian climate. Suppliers are developing functionally superior fabric profiles that also respond to visual and design trends. 
COULISSE
Rogier Krabbe, Manager APAC for Coulisse confirms the Mila (plain) and Portofino (texture) fabrics are a key element of the Coulisse blockout offering.
"The black-out roller blind fabrics of the new Mila collection are one of a kind. Thanks to a patented laminating technique, the fabrics have a soft look and feel on both the front and back, while being completely black-out."
The Mila fabrics consist of three layers: a thin middle layer that completely blocks light, covered on either side by two fabric layers. This makes the laminated Mila fabrics more aesthetically pleasing than usual black-out fabrics, where the back side is optically different from the front side, due to the coating applied to the back side to darken the fabric.
"An additional advantage of the special patented laminating technique is that Mila fabrics can be recycled responsibly, as the different layers are easy to separate from each other. The Mila collection comes in a range of twelve modern colours to suit any interior, and is available in 160 cm and 200 cm width."
ZEPEL
Zepel is a case in point; Jannah Stevens, Product Developer, Zepel Fabrics, says Retreat, released in March,is the newest addition to the company's blockout drapery range.
"This stunning, relaxed linen look design is visually seamless and contemporary. The wide width and continuous fabric is available in a range of subtle neutral and earthy colourways to add understated style."
"Retreat has been coated with an acrylic blackout backing. This highly durable lining creates an incredible barrier to block light and manage temperature throughout the seasons. The backing also has an inherent ability to manage sound absorption in a space creating further comfort and privacy. This complete drapery solution defines Retreat as a cost effective and chic window treatment."
Meanwhile blackout basics – Mavro and Aspro are described as a"perfect pair".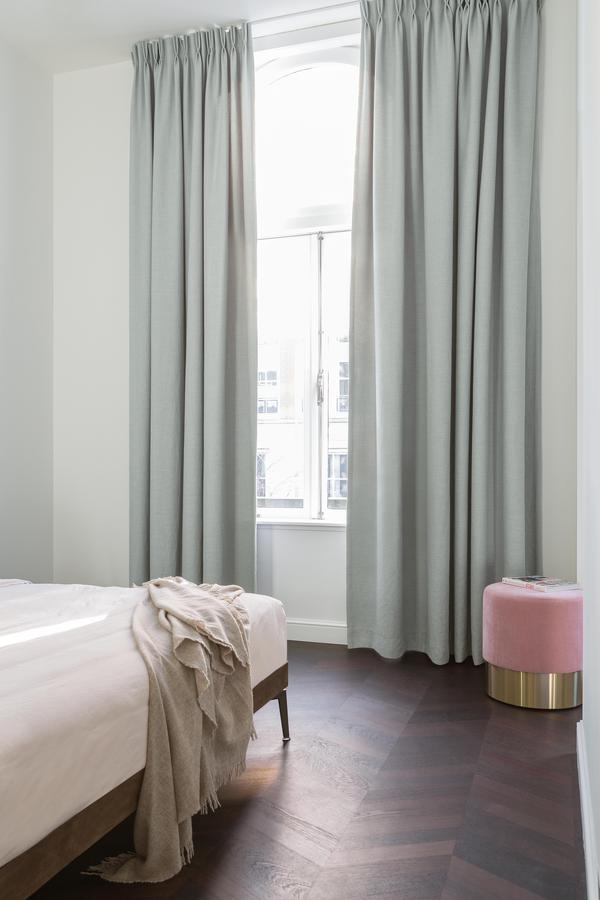 "Aspro is a classic plain weave, blackout lining, where Mavro displays a fine, irregular texture through each neutral colourway that beautifully catches the light when draped. Both fabrics are coated with the silicon backing that offers easy care options and health benefits."
"Mavro and Asproare the quintessential easy care blockout fabrics in our range suitable for residential and commercial projects. The silicon lining allows these designs to be machine washable and can easily be cared for, wiped with a damp cloth, and maintained."
"Additionally, this backing has inherent health benefits by reducing dust particles and eliminating the growth of mildew due to its non-fibrous surface. These designs are ideal for commercial projects as they are tested and approved to be washed at 60 degrees which satisfies most commercial requirements."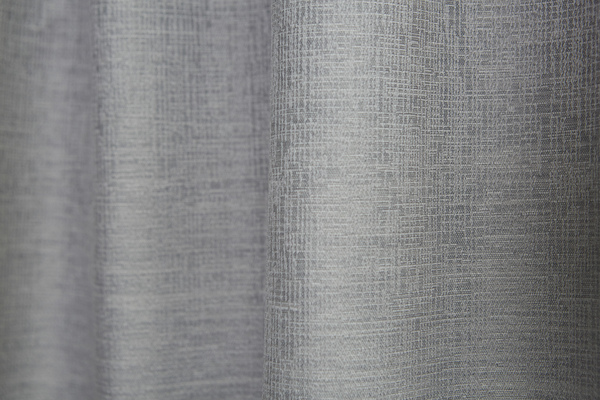 "Generally, for new home builds, we have noticed blockout fabrics have become the preferred option for living areas and bedrooms for their cost effective and insulation focused properties, but also because they pair/complement perfectly with sheer drapery."
"Our consumers have become more focused on sustainable options, and the energy preservation blockouts provide ticks this important factor. For the commercial industry, in particular hotels and large restaurants, blockouts have steadily been the most popular option in the market due to their cleanability and insulation properties."
She confirms that demand has grown from consumers and the commercial sector alike during the pandemic. As overseas travel has ceased, consumers and business owners are instead investing in refreshing their interiors. We have noticed that the recent popularity of blockouts is also due to the general feeling of privacy, and calm respite that the population is seeking during this stressful time which blockouts provide."
SKINS N MORE
Michael Shaw, Director of Skins N More, says blockouts are a key part of Skins N More's mission to make it easier for small, medium, or large manufacturers to access a broader range of fabrics without the requirement to hold more stock than is needed.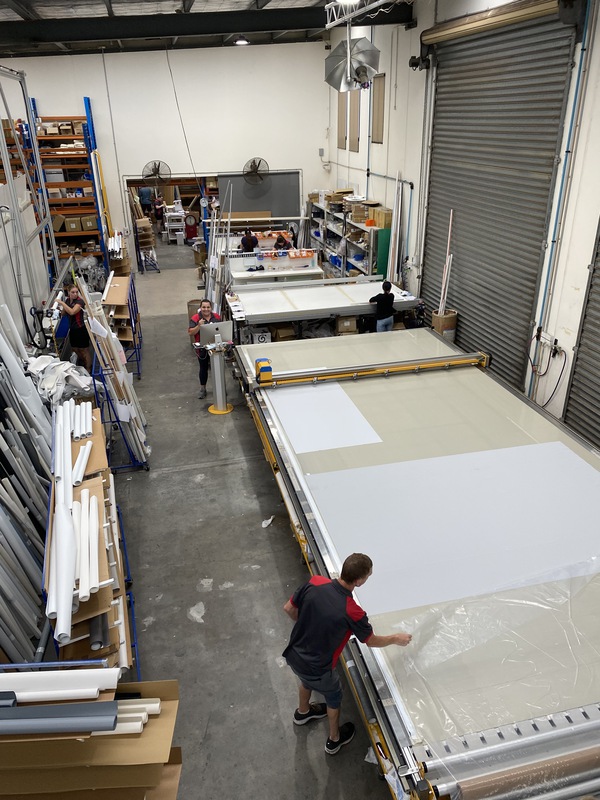 "Our standard range of blockout fabrics includes Spirit Ultra, Palm Beach, Linesque, Aspire, Le Reve, Mantra, Skye, Duo Block and Spring Thyme. We can also access fabrics such as Boston II, Matrix, Hyatt, Mercury II, Vibe and many more. For those that are after more patterned blockouts such as Liberty, Magnolia and Bloom, these can all be ordered through Skins N More."
BM BLINDS
Michelle Macready, Sales Manager at BM Blinds confirms end users continue to turn to the room darkening properties of blockout fabrics. They are also used to help protect furnishings and furniture from the UV rays that can break down many of the chemicals that exist in furniture and fabric dyes causing permanent discolouration.
"At BM Blinds our standard blockout fabric is Spirit Ultra which comes in 24 decorator colours from Arctic and Chantilly for modern minimalistic interiors to the warmth of colours such as Mystique, Magma and Squirrel. The Spirit Ultra range is available exclusively from BM Blinds giving clients the versatility of a full blockout fabric together with the practicality of a 3tr wide non directional fabric."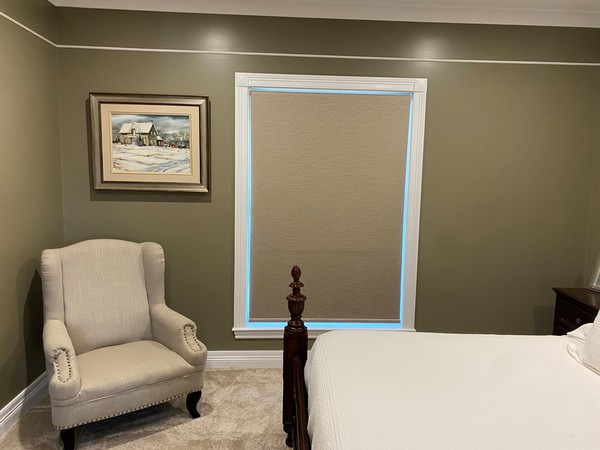 Spirit Ultra is a 100% polyester range that comes complete with Greenguard & Oeko-Tex certification, but along with its environmental credentials, the ease of being able to wipe the fabric clean, makes it ideal for bedrooms and kitchens alike, she says.
"It is a practical and functional range that not only looks great, but it also helps protect the household occupants and their furnishings for many years."
BLINDWARE
Grant Norton – Managing Directory – Blindware says Blindware's SunBloc fabric continue to attract demand.
"The fabric itself has a high quality, non-bulky feel, made using a custom woven 600-denier base cloth, at an affordable price. It delivers on the critical performance elements people expect- SunBloc is ideal for use in commercial or residential applications, providing excellent thermal insulation, privacy and 100% room darkening."
"Probably the most distinct feature of SunBloc, and what sets it apart from other internal blockout fabrics in the market, is its ability to be used on large windows. SunBloc fabric can be rail-roaded to make full-drop blinds at widths in excess of 3.2 metres wide."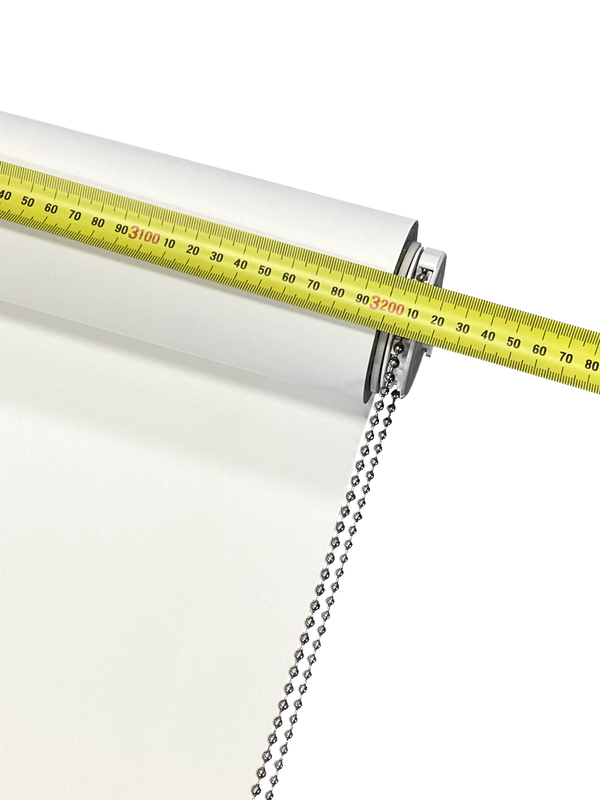 "This means homes or businesses can match their fabrics perfectly throughout, without having to use different fabrics for different sized windows. Cohesion is a key element of a high impact design, to give the interiors a sense of connection and a clean, stylish appearance. Even today, with the vast number of fabric ranges on offer, there are no natural competitors to SunBloc that offers the same level of performance, features and benefits. SunBloc gives home and business owners a cohesive look across almost any window size, including extra wide windows by taking advantage of the ability to rail-road."
Norton adds that particular attention has been focused on the depth of colour in the SunBloc range. "We want our black to be a true black, not a charcoal or grey. We want white to be clean and bright. It's important to us that customers get the colour they ask for, and that it looks amazing once installed. That has always been our aim with Blindware fabrics, and SunBloc certainly delivers on this."
NORMAN
Steven Payne, Marketing Manager – Norman Australia, says the Norman brand offers blockout in a 100% Polyester fabric for the Soluna Roller Shade program almost exclusively with almost all fabrics in the blockout range NFPA 701 compliant (FR) & Green guard Certified.
"The beauty of Norman's fabric range is that it is unique to Norman and a great point of difference for retailers, which enables the retailer to move the conversation from price to product differentiation."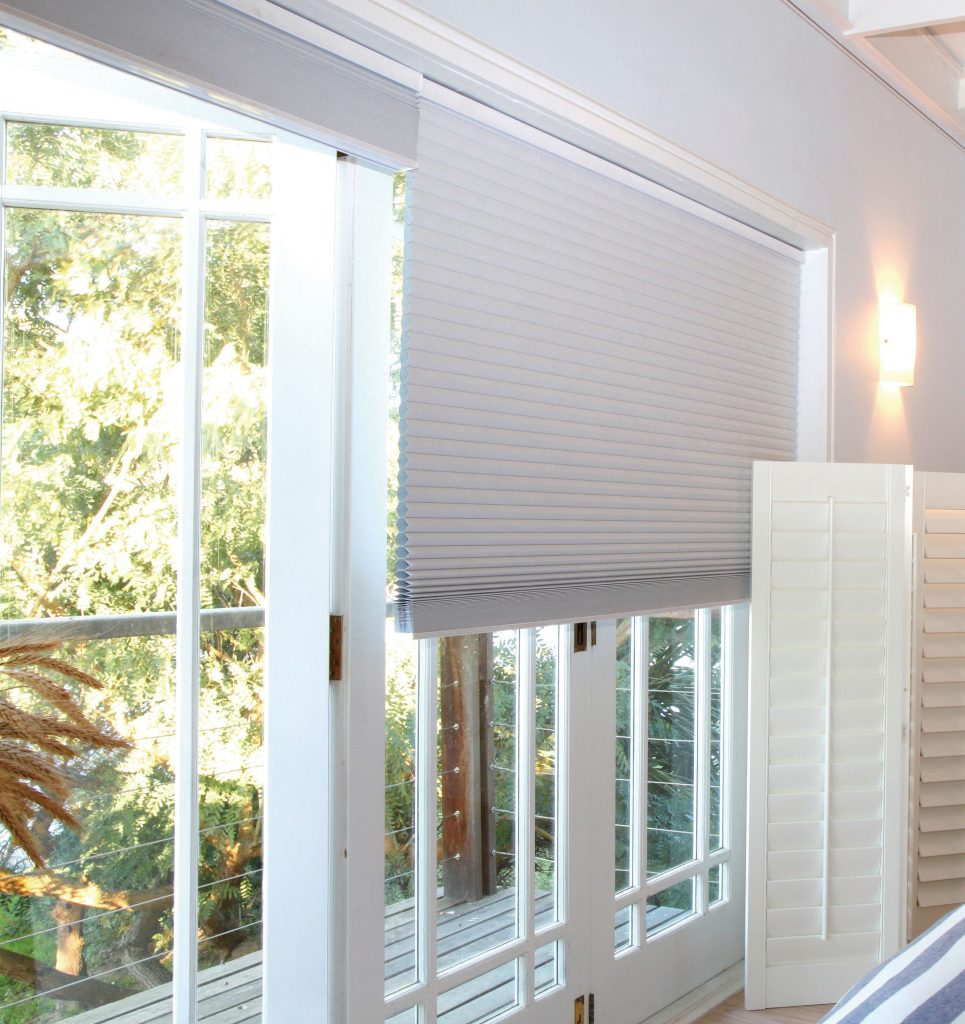 "The honeycomb range of room darkening fabrics has an aluminium insert that not only eliminates light passing through the fabric but also provides additional insulation. A fire resistant range is also available with the Flame Resistant fabrics having passed NFPA 701-10, Method 2-Standard Methods of Fire Tests for Flame Propagation Of Textiles and Films."
Meanwhile PerfectSheer is Norman's latest product. PerfectSheer combines the horizontal vanes of a venetian blind but using a soft fabric with sheer fabric woven to the vanes front and back providing the perfect combination soft shade. This product is a great alternative to sheer curtains and venetian blinds and extends Norman's soft shades range. Because Perfect Sheer has the tightest closure of other comparable products, the room darkening fabrics are far more effective doing just what that are supposed to and providing a great option for bedroom or room that require extra darkness.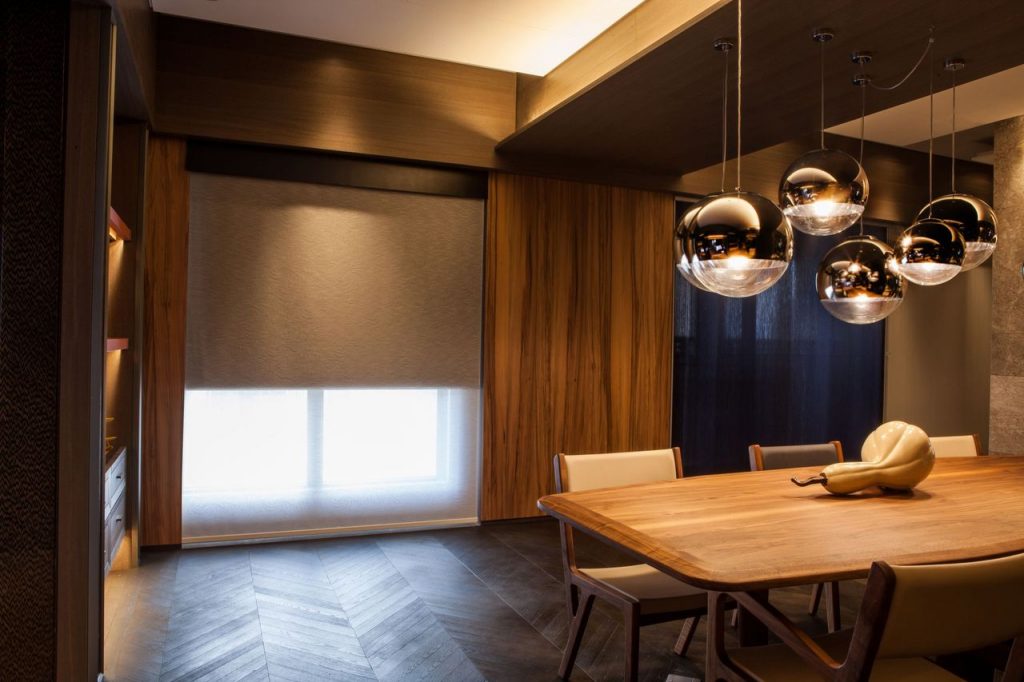 "The term blockout refers to light's ability to pass through the fabric. This can cause some confusion for consumers as most blind or shade systems still allow light to pass around the side of the fabric, leading to a dissatisfied customer. Norman has solved this problem by the ingenious LightGuard offered with Honeycomb, Soluna Roller Shades and PerfectSheer and their soon to be released Soluna Roller Shade LightGuard 360."
THE SHANN GROUP
Melissa Vine, National Product Manager – Window and Industrial Fabrics, The Shann Group, says block out internal blinds are a growing category for the group, with new product announcements coming in the third quarter of this year.
"Currently leading the charge in our block out category is the stunning Castille fabric," she says. "The subtle texture of Castille provides a warmth and richness that is really driving its popularity with our customers.  The stunning colour range features new options in Ghost and Battleship, which play on the very on trend grey and neutral palette."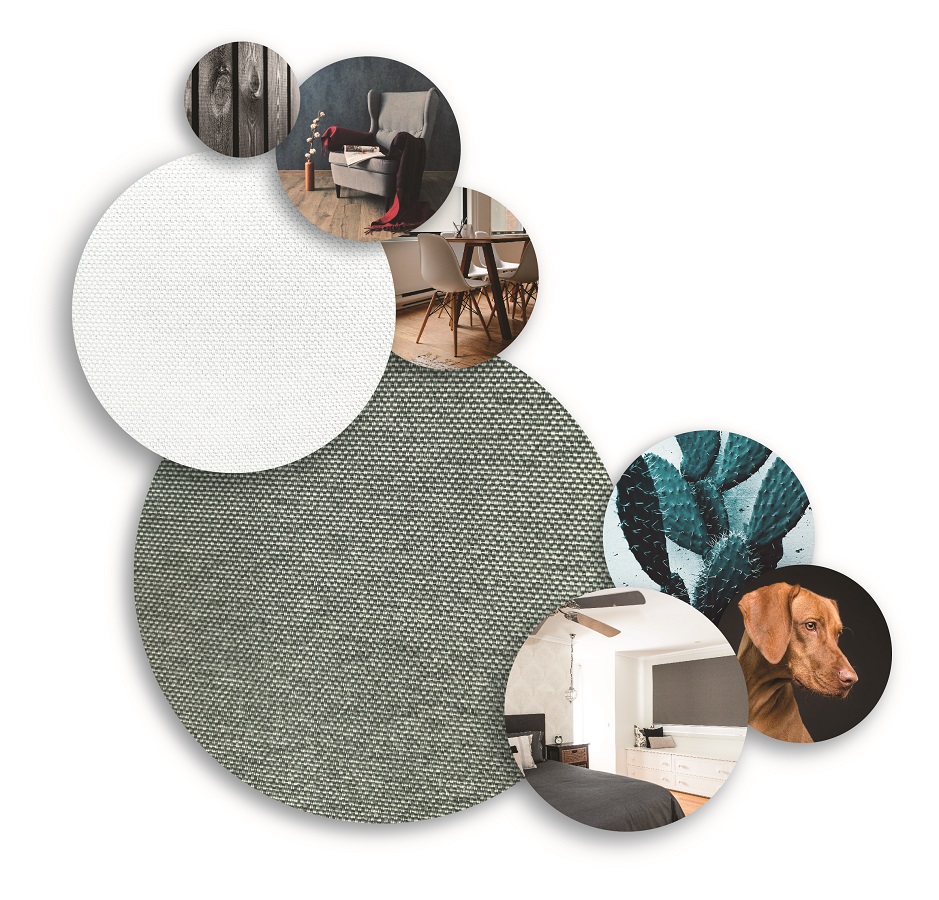 "Castille's block out properties and PVC free construction assist in the creation of a healthy home or work environment, maintaining pleasant lighting conditions, natural temperature levels, and non-toxic materials in the fabric."
The full range features 12 designer colours that are increasingly being teamed with N-Vision mesh or sheer blinds to take full advantage of ambient conditions, offering dynamic shading on windows of all sizes.
"Replicating all these product advantages and creating a new option that is sure to become as popular as Castille is the new Laurent fabric, a stunning Australian Made fabric that will be joining the Shann Window block out suite and ready for launch Q3 21."
Vine describes Laurent as a contemporary interior blind fabric featuring "spectacular variegated colours" and a "beautiful jacquard weave."
SHAW
Shaw's blackout fabric range, developed by the company's team of experts and manufacturing partners, continues to evolve, with the company's strategic approach to fabric development designed to ensure each blackout fabric adds a point of difference.
Vibe, Duo Block, Le Reve and Mantra are key fabrics in the range, while more recently, Chatsworth. The latest jacquard blackout to be launched, has a contemporary design and 2022 colours, "adding a touch of luxury to the Shaw range, with light filtering option."
Meanwhile Icon FR 3.2 is one of the few wide width black out fabrics on the market, with a foamed back in two colour options. Flame retardant to AS1530 Part II standard, it "presents massive commercial opportunities," and co-ordinates with SW4500 Screen fabric.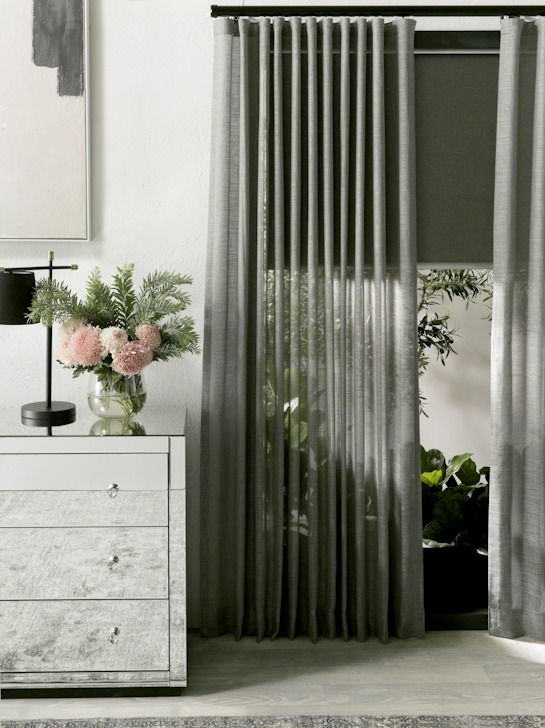 Palm Beach is another fabric offering a classic canvas-look, and representing what Shaw describes as the only textured plain on the market. "This has established longevity due to consistent quality and contemporary colour range intensified by the jet dying process developed as part of its improved formulation."
"Linesque is a fabulous organic finish, in 12 on-trend colours. Shaw is excited to announce that Linesque drapery fabric will be available soon in 12 co-ordinating colours."
All fabrics are supplied with Shaw quality and service assurances, via a nationwide distribution network in Australia and NZ, which is fully operational despite Covid-19 restrictions.