BLINDS BY PETER MEYER
Innovative technology meets groundbreaking design with Blinds by Peter Meyer's new and improved honeycomb blinds system. Blinds by Peter Meyer Managing Director Simon Meyer tells WFA the new system represents an overhaul of the company's previous honeycomb blinds offering.
"The closed profile is easy to clean and underlines the 'purist' trend with its clean, elegant lines. All profiles have the same aesthetic, no matter if you need a standard or special shape.
"The new patented cord lock enables intuitive operation and can be used for both free-hanging, rectangular systems, as well as slope systems. The new flat internal mounting bracket grips the rail inside and reduces the light gap between the system and the window rebate.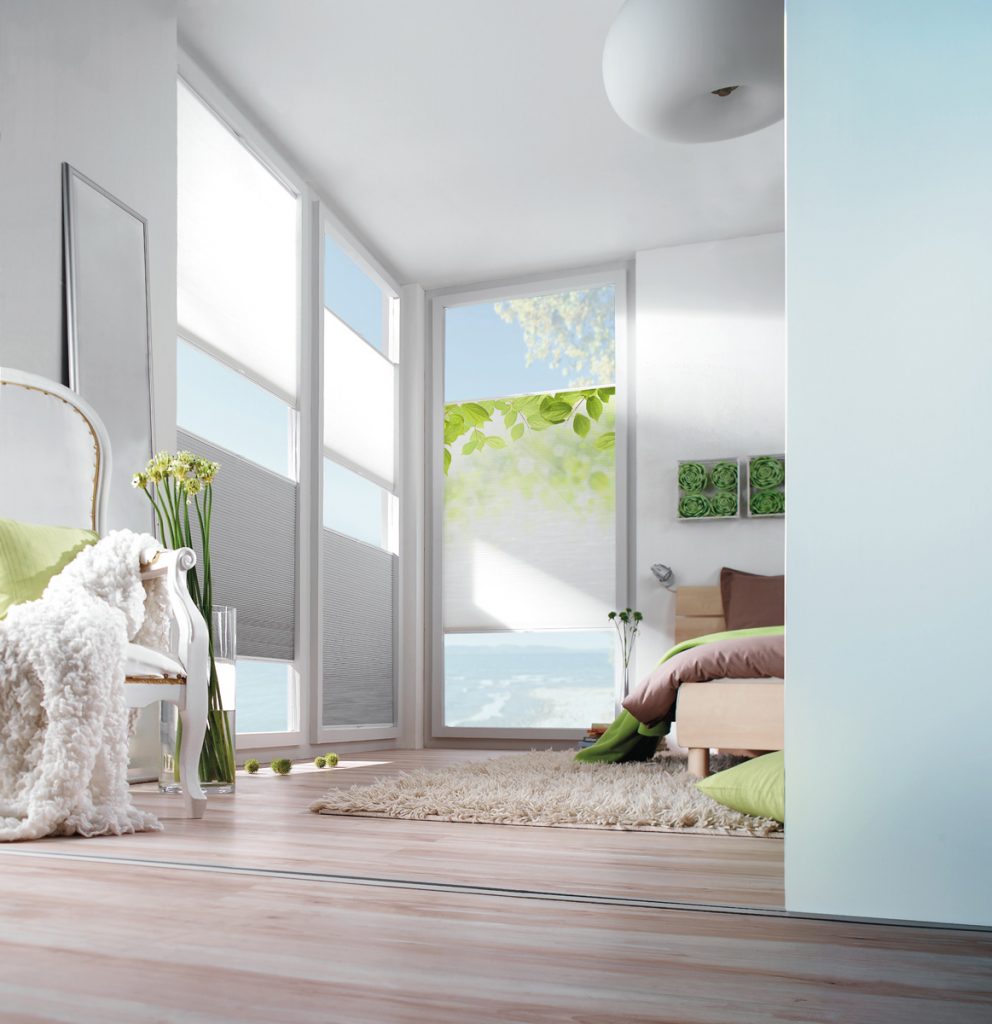 "Cleverly hidden, the mounting bracket sits snugly in the profile and also enables easy removal. The new rooftop skylight concept specifically designed for Velux and Fakro skylights should also be mentioned here. With U-profiles as side guides, it enhances our already extensive skylight blind offering with the use of a brush weather strip, reducing stray light to a minimum."
BBPM has also launched what Mayer describes as "a stunning new range of honeycomb fabrics" available on all honeycomb blind systems including shaped, skylight, free-hanging and pre-tension blinds, crank operated and motorised solutions.
"The new Simply Cell collection includes a whopping 170 new fabrics and is the most comprehensive range of honeycomb fabrics available in the Australian market. The main range includes a beautiful array of colours with matching translucent and block outs and coordinated printed designs.
"On top of this, we offer an incredible collection of florals and textures that are rarely seen in the Australian market and are a game-changer with bright colours, textures, ombre designs and nature orientated designs."
Meyer reports marked growth of honeycomb products over the past six years and says this will continue due to their impressive insulating qualities.
"We also think the trickier window that a honeycomb product is suitable for, allows them to be a universal style of window covering. In addition to this, the introduction by the BMAA of WincoVER, should see honeycomb blinds perform very well due to their outstanding energy efficiency. This in turn should increase their popularity and demand in the future."
"With the introduction of our new Simply Cell system, we have introduced a new wirefree battery alternative in the free hang range. We would expect to see this making motorisation more cost-effective and attainable for the general public.
"We manufacture many skylight blinds and due to the fact they are often in hard-to-reach areas, we provide an increased proportion of motorisation for these blinds. Alternatively, we do offer crank controlled skylight blinds if motorisation is out of budget for some customers.
"Honeycomb blinds are inherently more expensive than say roller blinds, which is why we only motorise around 15 per cent of them compared to 30 per cent for rollers."
HUNTER DOUGLAS
Hunter Douglas has just released a new motorised system to support its honeycomb offer – AMP Motorisation.
Vera Meharg, Marketing Communications Manager, Hunter Douglas, says the system is designed "to deliver next-level innovation with a smart, seamless user interface offering convenient operation at the press of a button."
The lithium rechargeable battery pack produces 500 up/ down cycles per charge, and the solution is compatible with Arena honeycomb bottom-up, top-down and Duo-Lite design options.
AMP Motorisation features benefits include two-way technology, low DC voltage – with no electrician required to install; internal/external lithium rechargeable battery that cannot be overcharged and offers up to 12 months of battery life.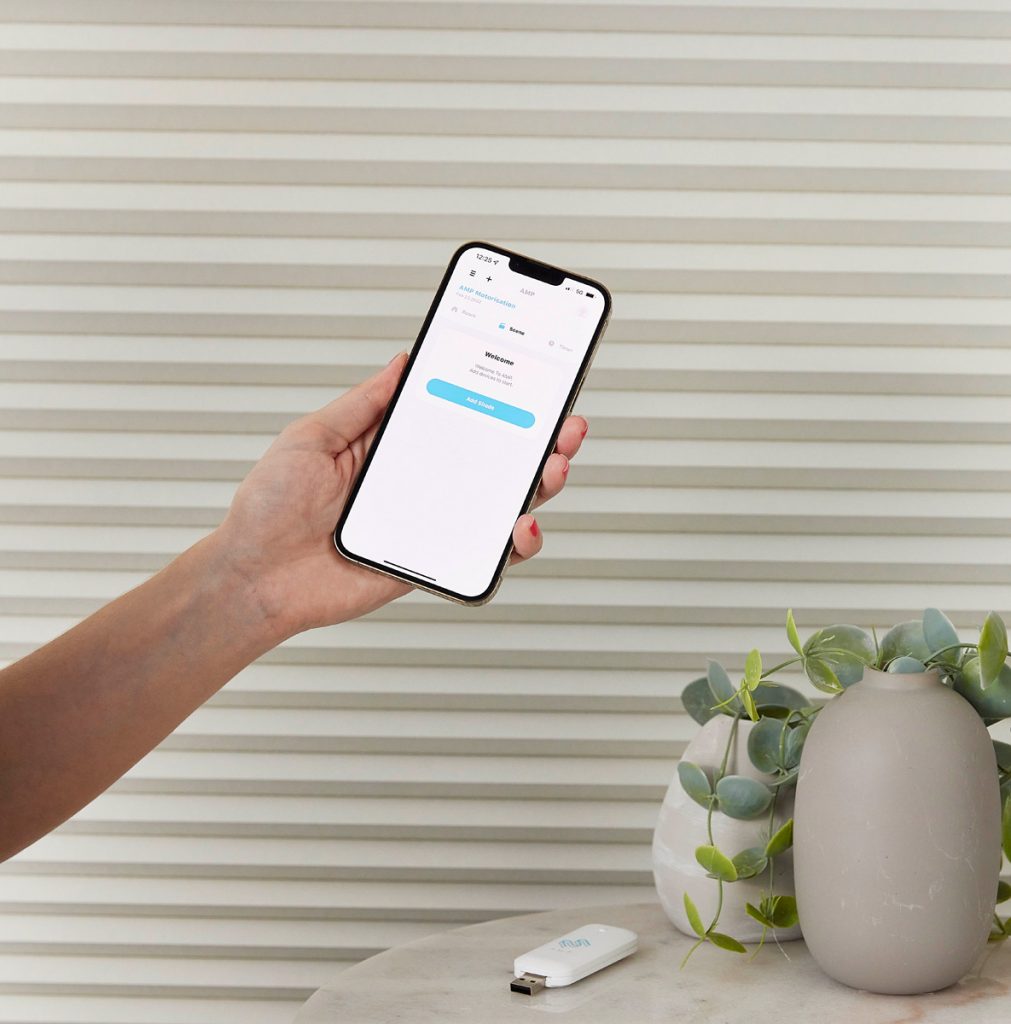 The system can be controlled via a 15-channel remote control, large LED display wall switch or via an app using the USB bridge.
It offers simplified set up, with quick pairing of the remote control. An AMP USB bridge allows bi-directional communication with shade position reporting and battery level status.
The solution is controlled via an app featuring a smart and user-friendly interface, and is supported by voice control integration with Amazon Alexa, Google Assistant, Apple Shortcuts and IFTTT
"App control for smart devices allows you to operate shades according to rooms, scenes and timer where you can activate scenes automatically at desired times of the day," says Meharg.
Meharg says motorised honeycomb shades like the AMP Motorised solution "effortlessly integrate into modern-day living and are definitely a worthwhile investment in the comfort and efficiency of any home."
"They fulfil many needs, such as: homes with hard-to-reach windows or areas where child and pet safety is require, with no exposed cords.
"The system is easy to operate via remote, phone, wall switch or voice control. It also provides energy efficiency in the home by automating timers to lower or raise the honeycomb shades according to the position of the sun.
"Designed to create a smarter home, AMP motorisation allows users to operate shades when not at home and set scenes to have shades open or close at the same time, utilising time zones and locations."
Meharg says Hunter Douglas reports honeycomb shades growing as a category year on year.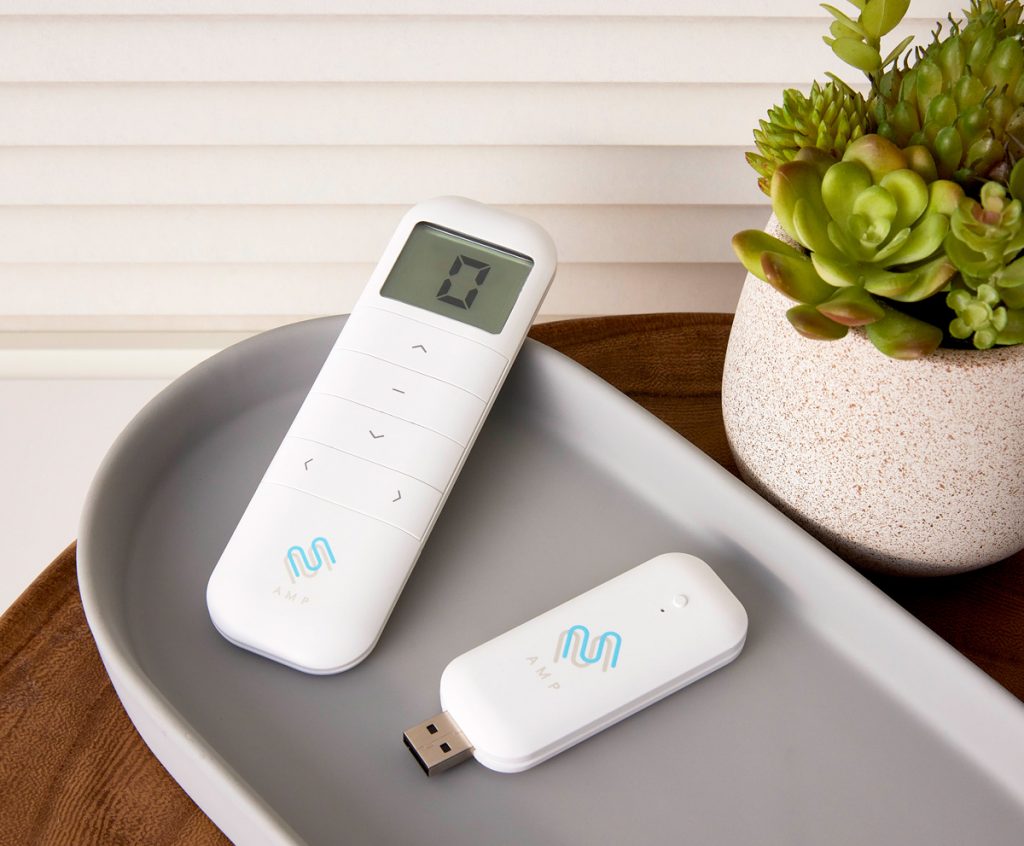 "With many consumers becoming more conscious and aware of using window coverings for functional purposes, in particular for energy efficiency, Arena Honeycomb Shades have really become one of the fastest-growing product categories.
"Offering excellent insulation properties, sound absorption abilities, innovative operating options and fabric durability, Arena Honeycomb Shades have become a popular choice delivering a clever and stylish window covering solution for the Australian market.
"Arena Honeycomb Shades and motorisation are a perfect pairing. With no complicated wiring necessary, the system is easy to install, operate and maintain," says Meharg.
And she believes honeycomb and pleated blinds is a category that will continue to benefit from motorisation home automation.
"With the new release of AMP Motorisation, we are going to see the mix of operating systems shift towards automation."
NORMAN AUSTRALIA
Norman has announced several new releases across its Portrait Honeycomb range.
"The first of these is our Day & Night SmartFit lift system. This offers the flexibility of two different fabric types, such as room darkening with a light filter or sheer fabric, allowing you to have a window covering that offers light block out, privacy and varying degrees of light control. Further to this, the low-profile cords and minimalistic design mean it can fit in almost any window reveal. It's a fantastic alternative to a dual roller blind which in some instances, take up quite a bit of space in the window reveal."
"Further improvements to our Honeycomb program include the introduction of new colour coordinated handles that have been upgraded to accommodate wider shades, meaning fewer handles are required for larger spans. These new handles also lend themselves well to being used on those hard to reach honeycombs in skylights.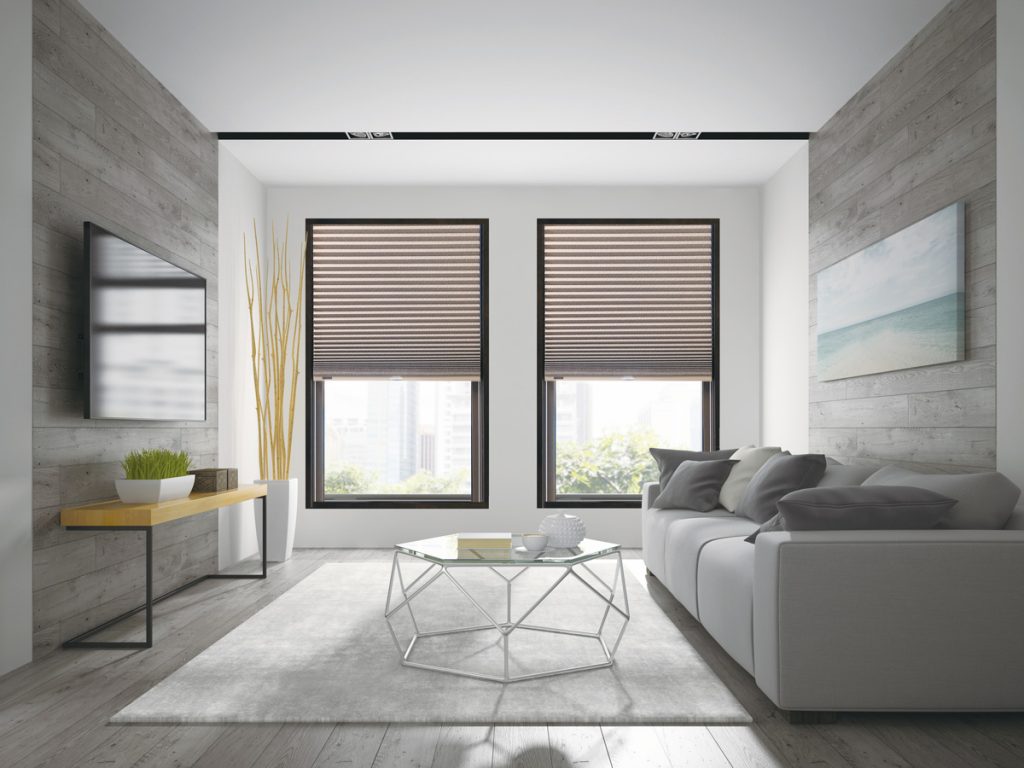 "The wand we provide fits seamlessly over the handle making the honeycomb easy to control. Our honeycomb shade for skylights is proving to be a very popular offering due to its ease of use combined with the insulation properties offered.
The other recent addition comes in the expansion of frame options for Norman's Decoflex range.
"Decoflex is the term we use to describe our offering of a honeycomb shade fitted within a shutter frame. This makes the honeycomb very easy to install as it allows you to fit the shade squarely in an out of square window reveal. Previously only available in a 32mm Vintage L frame, we have now extended this offering to include eight different frame types including many of the Z frames specific to Norman. This is particularly handy when fitting to the aforementioned skylights as we all know how challenging this can be sometimes."
"Fitting window coverings to skylights is often difficult so the new Decoflex frame options and the new handles certainly help to address this issue."
"Meanwhile the range of fabrics available for the Day & Night SmartFit Honeycomb gives customers maximum versatility as you can cover your window with a room darkening fabric at night, a sheer or light filtering during the day to protect your privacy, have the fabric only covering the top or bottom part of the window or have the window covering stacked up or down to allow the maximum amount of light into the room."
"The Honeycomb program represents a large portion of our market, and we have seen a lot of growth in its popularity as our retailers and in turn their consumers become more aware of the benefits. Coming into the cooler months, we anticipate another spike in the growth of this product with its highly regarded energy efficiency for both heating and cooling spaces being promoted."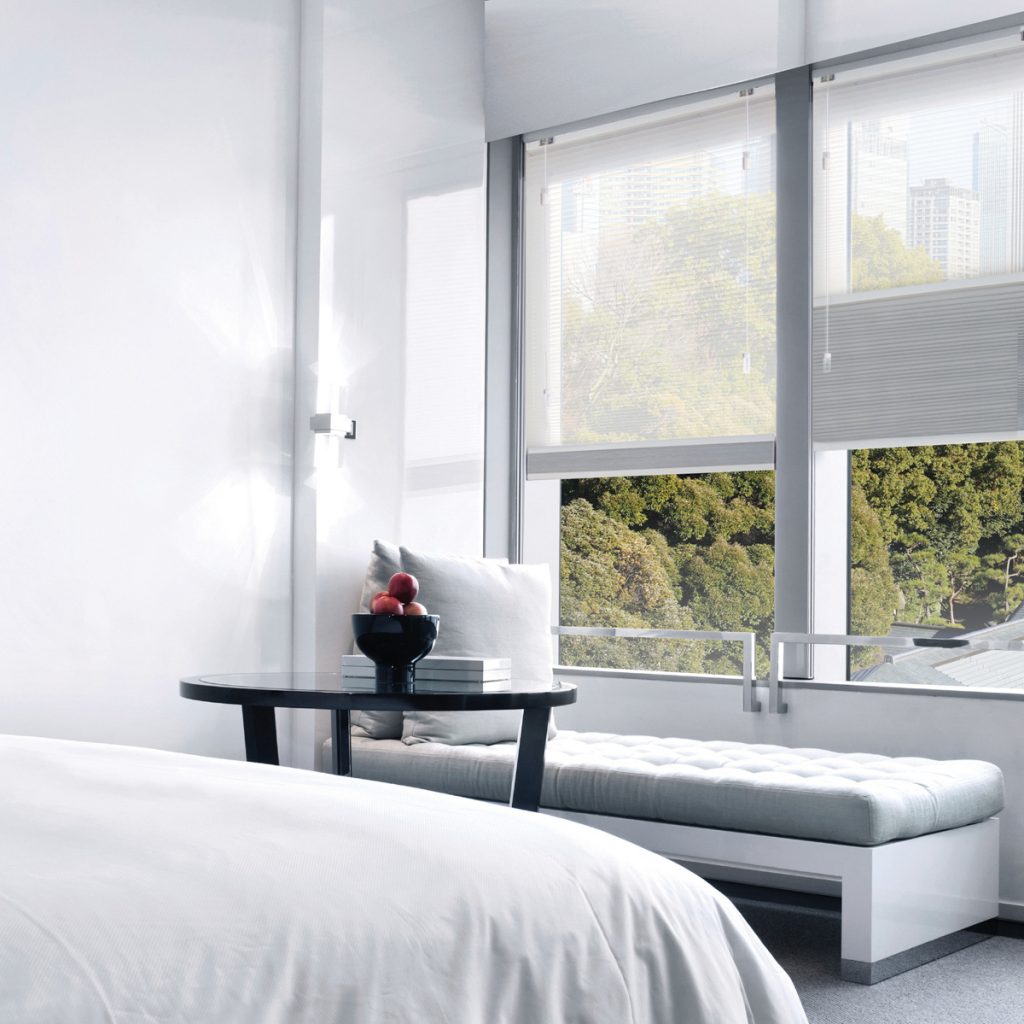 Motorisation in window coverings is increasingly popular; a large portion of Norman's Honeycomb shades are ordered with motors, while new solutions are also coming on stream later this year.
"Currently, our motorisation offering for honeycombs is a proven system that includes power supply options of both battery wands and AC adapters. However, as with everything we do at Norman, we are always looking at ways to improve.
"Later in 2022 we will release a revamped version with innovative improvements which we know our customers will love. This new system will integrate with our award winning MS4 motorised shutter range to offer synchronicity between our shutter, honeycomb and roller blind range, allowing seamless control between any Norman motorised product."