The elegant, classic style of venetian blinds remains a popular option that continues to be deployed in commercial, office and residential interiors, enabling visibility as well as glare control.
Now, with motorisation options available, venetians' popularity is holding firm. Meanwhile exterior options are attracting demand as a safeguard against the rigours of the Australian climate.
Somfy
Somfy is responding to demand for motorisation options; in addition to its popular silent motor, Sonesse 40 RTS, for internal venetian blinds, Somfy has recently unveiled the Tilt & Lift 25 RTS Central, says Somfy's Product Marketing Executive Nicki Beggs.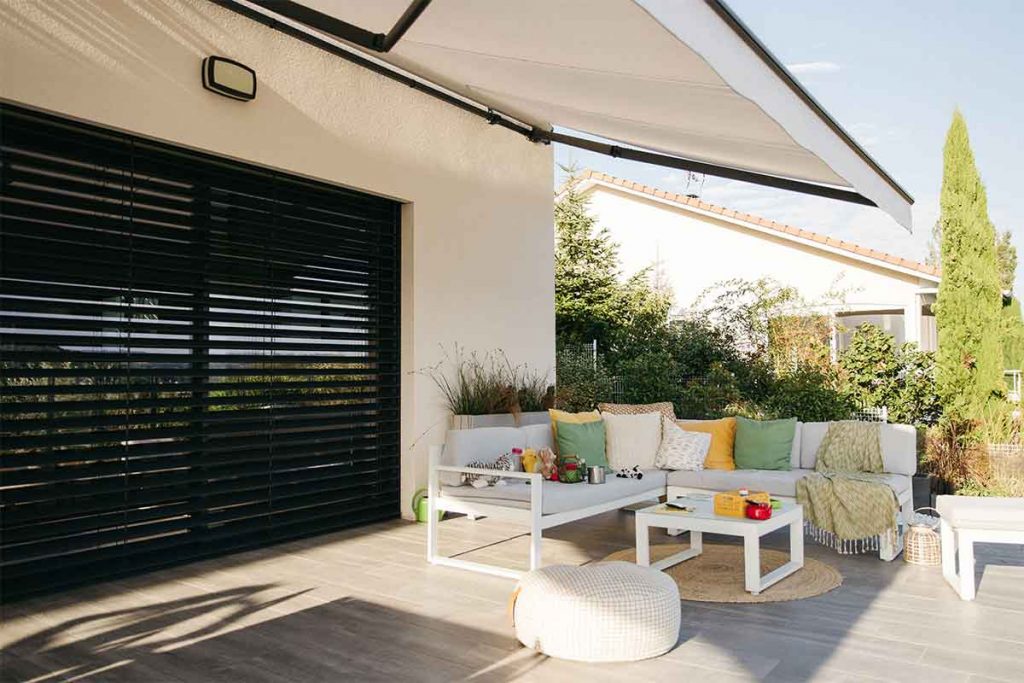 "The double output motor is specifically designed for tilting and lifting small venetian blinds of 25mm, and the motor is well-known for its compact design, vast range of ingenious features and overall simplicity,"
Meanwhile the compact WireFree motor offers discreet integration and is quick and easy to install without the need for an electrician or wiring.
"With its ultra-quiet (<50Db) manoeuvring, the Tilt & Lift 25 RTS Central has an elegant soft start and stop operation with various adjustable speed limit options (10 > 28 Rpm).
The Tilt & Lift 25 RTS Central can be powered by a fixed power supply plug, with Lithium-ion technology via an external battery pack or using a renewable energy option thanks to Somfy's WireFree solar panel kit.
For external options, Somfy's J4 RTS motor remains its most popular solution, designed to drive all types of external venetian blinds. The universal radio motor is a compact solution, allowing users to adjust external venetians effortlessly and remotely using RTS controls.
Somfy's Situo Variation RTS range of 1 and 5 channel remote controls is designed specifically for the precise adjustment of tilting venetian blinds.
"Our Situo Variation RTS is more than just a remote control," added Beggs.
"The innovative scroll wheel allows for easy and precise adjustment of tilting on venetian blinds, giving users the power to adjust and control the amount of light entering the room with precision and convenience.
"The ergonomic and sleek design also complements the rest of our Situo control range, created to fit with the most elegant of lifestyles."
Blinds by Peter Meyer
The new Habitus Plus range from Blinds by Peter Meyer is described as a "unique combination of very affordable timber and poly venetians."
The new range combines the bestselling Habitus Poly colours (Pure and Ivory) with brand new sustainably grown Basswood Habitus Timber colours.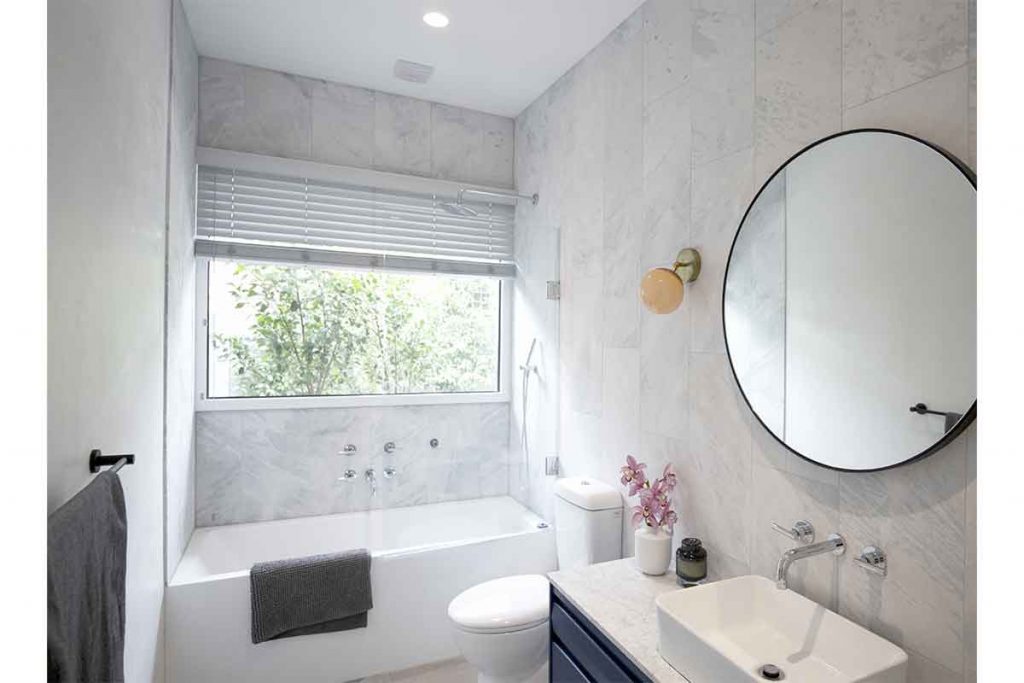 "The on-trend colour spectrum has been carefully selected by a specialist colour consultant. Available in seven beautiful colours, the timber has been selected to complement today's interior décor needs."
"All nine colours including the poly option are available in both 50mm and 63mm slat widths, plus there is a wide flat valance for modern styling."
"The new timber range is available up to 3000mm slat width while the Poly comes up to 2700mm, which means even the widest windows can be covered using this natural and lightweight traditional venetian alternative."
Meanwhile the new Simply Cedar range is a custom made natural cedar venetian and is available in 46mm, 60mm and 85mm slat widths.
"Blinds by Peter Meyer use only specially selected 4.2mm thick blades and custom paint / stain in their very own paint booths, giving them complete control over every stage of production to guarantee the best possible end product. Assembly is by hand, with every slat being meticulously hand selected and checked at every stage of the process."
"The cedar used has full PEFC certification, is completely sustainable and sourced from Canadian government regulated forests, with three new trees planted for every one that is removed. The cedar is old growth sustainable, ensuring the fine grain and consistent finish designers, architects and decorators have come to expect from Blinds by Peter Meyer. A recent addition to the range is also the introduction of light/medium and medium/dark oiled finishes."
Overall, Blinds by Peter Mayer says market factors are currently affecting its offering, with the company committed to minimising the impact on customers and end users.
"We are seeing upward pressure on the raw material pricing. We recently had to increase our aluminium Venetian pricing by 15% due to what we hope is simply a short-term aluminium and steel price fluctuations of up to 30%.
"We are not immune to this; I think everyone in the market is seeing those kinds of increases on raw materials and we are managing this as best we can and only passing on the pure cost without any additional margins.
Amid the Covid-19 crisis the company has adjusted to changing circumstances, he says. "We've had to be inventive and think on our feet to get our offering to trade and the end consumers. We have continued our product releases, along with a Simply Cedar rebrand and the addition of Habitus Plus.
"Our virtual showroom has also been a vital tool for ourselves and our trade customers in showing our product range in action without people having to travel in person to our showroom."
ESR (BM Blinds)
ESR Director Michael Shaw confirms the company is set to re-launch its revamped realwood range, because its release last year was just prior to the COVID-19 lockdowns, "resulting in very little fanfare for such a popular addition."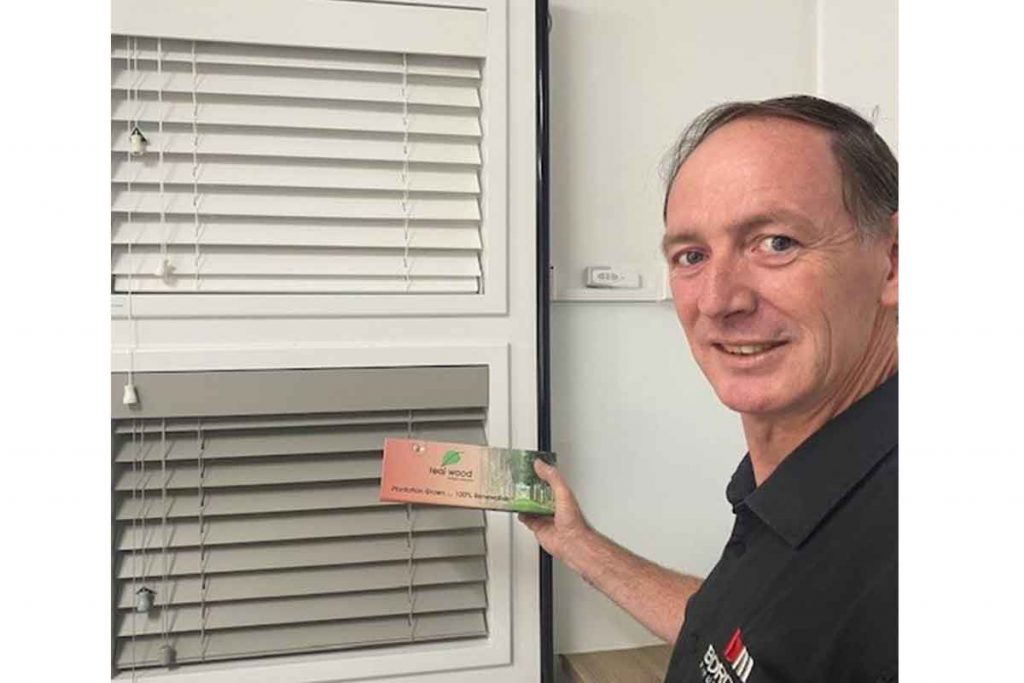 The revamped range has had a colour overhaul, introducing eight modern painted finishes in 50mm and 63mm slat sizes.
ESR Blinds, part of the Boronia Manufacturing Group, offers custom painting for the realwood venetians to any paint colour.
"This means that you can get any paint chart and have your blinds custom painted to match. Offering eight standard colours, together with ability to custom paint, the realwood range gives you a truly flexible blind that caters for any décor."
"Before the realwood relaunch, the only option for a custom painted finish was Western Red Cedar. Now you are also able to custom paint the 100% renewable Basswood realwood range.
The realwood range uses sustainably grown Basswood timber slats and Paulownia 80mm flat valance together with a trapezoid bottom rail.
The Glace colour in the realwood range has proven to be a popular choice. It echoes the neutral trends and clean lines that we are seeing in modern home interiors."
Blindware
Timber and Faux venetian systems have been a core product for Melbourne-based Blindware since first established in 2006, with products like New York setting the foundations for the business to grow and thrive.
In Australia and around most of the world, the manufacture of timber and fauxwood venetians is today a shrinking market, with fewer manufacturers and fewer suppliers, says Grant Norton, Managing Director of Blindware.
"Despite the market contracting, timber venetians remain a core part of our business" says Norton. "Timber venetian systems are still one of our top sales categories along with roller blind hardware, motorisation and some other specialty products."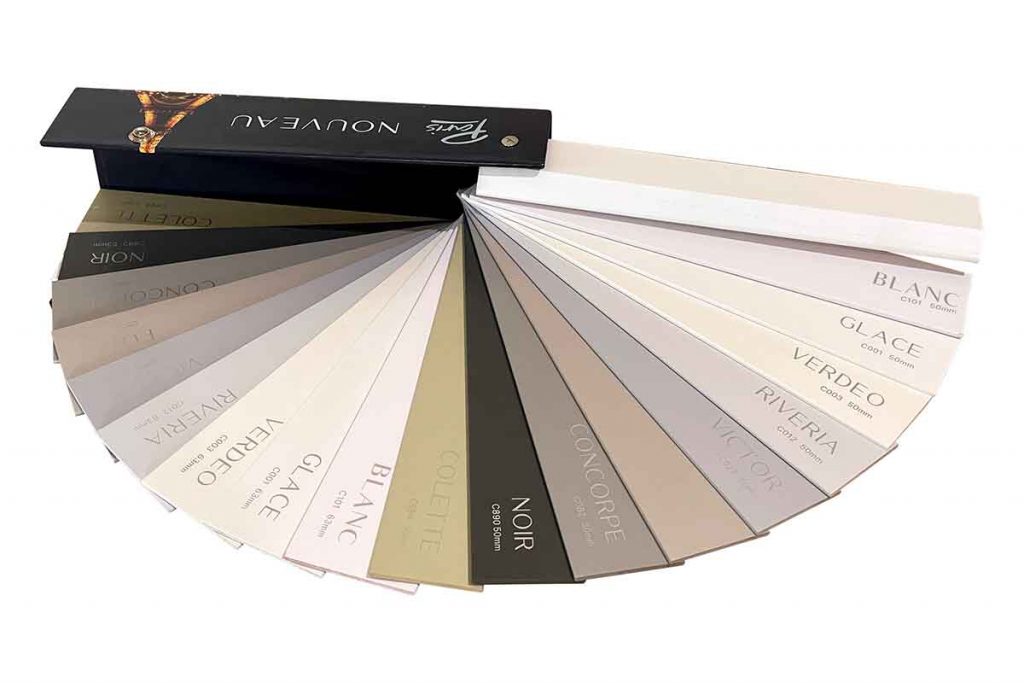 "In Australia's warm climate, there has long been a challenge in the venetian category surrounding the stability of plastics in darker colours, so quality venetian blind solutions within the in-demand darker colour palette are very difficult to find."
Norton says that since the start of the pandemic, the window coverings industry has been fortunate to benefit from Australians spending more time at home, upgrading their window furnishings in the process.
"The increased time people now work from home has meant that home offices need to have high quality, high functioning blinds that reflect the outside light, keep the heat at bay and generally function in a flexible way. Venetian blinds are one way to create a solution that perfectly manages heat and light, plus, when well chosen, they can enhance the overall appearance of any room."
Responding to demand and forming the "heart of Blindware's venetian offer" is the premium Paris range. The high quality, 100% natural timber venetian range has expanded to nine new colours, designed with the guidance of one of Australia's leading colour consultants, all available in 50mm and 63mm slat sizes.
The colour palette has been chosen to match current home décor and consumer trends, with three white and six colour options. Paris now also features a stylish 80mm flat valance and 3 metre long profile lengths to allow wider blinds to be produced. The unique trapezoidal base rail allows blinds to rotate more freely and close more effectively. The timber used in the slats is finger-joined Basswood, which has been proven to be a reliable and stable choice.
"We see Paris as our flagship venetian product these days, offering many benefits over fauxwood ranges, including lighter weight, wider widths, improved stability and overall better appearance" says Norton.
"As in everything Blindware does, we are constantly renovating the range to make sure it meets the needs of the ever-changing market, including within the shrinking venetian category."
Blindware's Paris range is available to order now.