ZIPTRAK
Ziptrak product releases from 2019 and 2020 include: the Ziptrak Streamline Pelmet with Insect Control; Ziptrak Small Side Spline and Ziptrak Standard Weather Strip (15mm), with the Ziptrak Extra Heavy Duty Bottom Bar soon to be released.
Ziptrak Streamline Pelmet with Insect Control: The Streamline Pelmet has a minimalistic design that integrates seamlessly to every home. Its unique Insect Control System provides an additional protection barrier against insects and debris, ensuring the blinds longevity and long-lasting performance. Responding to the needs of the Ziptrak network, the revolutionary 2-part and 3-part loading systems with the self-holding covers were carefully engineered, providing versatile, easier and safer installations, including for high rise buildings and balconies.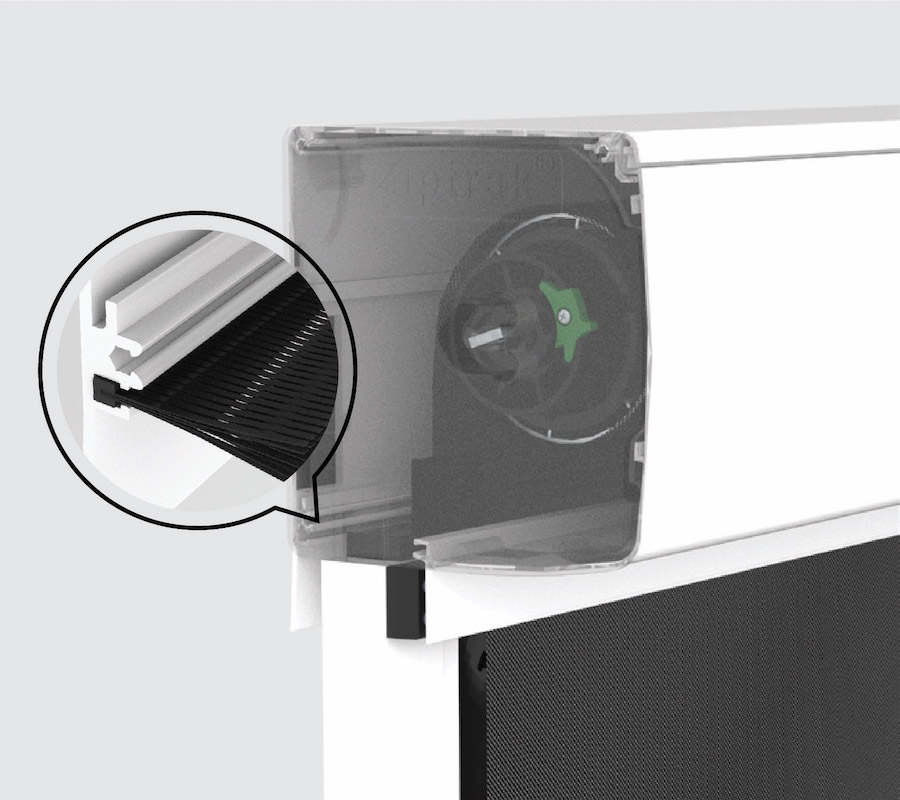 The Ziptrak Small Side Spline incorporates the latest technology for superior skin appearance along with the all-time reliable abrasion-resistant and double-sided welding method. Designed in conjunction with the Streamline Pelmet its improved design allows for taller blinds to be used with smaller pelmets whilst improving the overall look of the skin.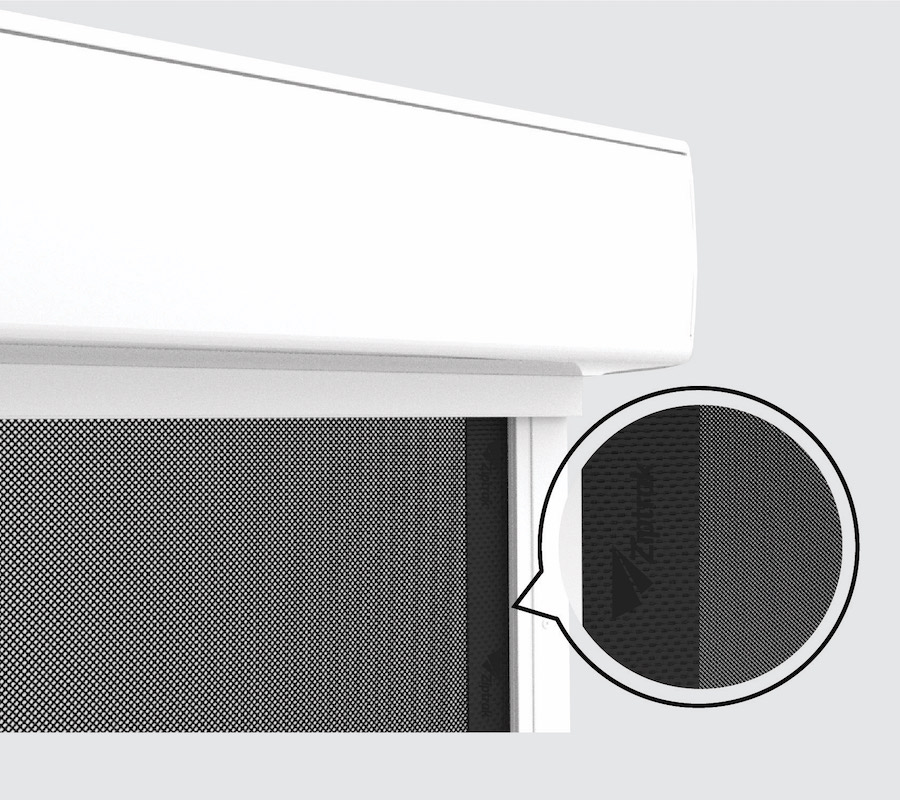 "The Ziptrak Standard Weather Strip (15mm) follows the success of the Large Weather Strip, with this smaller 15mm version now also available. This new Standard Weather Strip can adjust to uneven surfaces, capable of compressing to cover gaps more effectively. Offering superior seal against the floor surfaces whilst being unobtrusive when the blind is raised. It is a soft and UV resistant product, made for years of outdoor use in harsh weather conditions."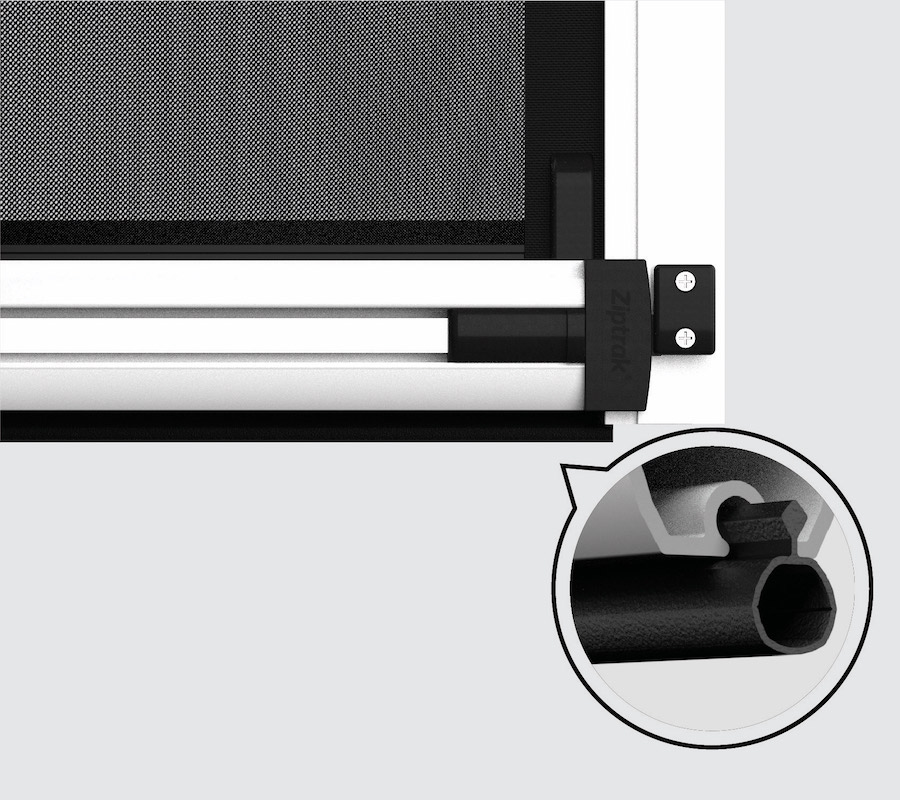 "Despite the general circumstances around Covid 19, the team at Ziptrak Pty Ltd took the quiet months of March and April 2020 as an opportunity to re-design and improve its products, processes and services. Marketing and Technical support tools such as the Ziptrak Trade Hub, Ziptrak Find a Retailer and the Ziptrak website have been adapted to suit the current market needs. Providing consumers access to faster and clearer information about the Ziptrak products and allowing a safer interaction during the quoting, purchase and installation process and passing on thousands of leads to our network."
"The last couple of months have presented an unexpected high demand for Ziptrak products nationwide. The Ziptrak fabrication and warehouse teams are working hard and closely with Ziptrak local suppliers and distribution partners to ensure the supply to its whole network in Australia and overseas."
"April was lockdown in Australia and the outlook was very bleak indeed but May showed that not all was lost yet, June came back with a vengeance and it was all hands on deck, it turned out to be a record month! July was even bigger! What is going on? Nobody could have planned for this! It gave Australia a big lesson; abandon manufacturing and you will do so at your peril! That is the moment you are grateful you stuck with local manufacturers."
ROLLEASE ACMEDA
Rollease Acmeda's latest launches in this category include the Feng top of the range folding arm awning and new roofing solution Frame.
"Undeniably our best design yet, the patented folding arm awning Feng features a timeless round and enclosed cassette that perfectly seals and suits any architectural context. Designed by world-renowned Italian industrial designer Mario Mazzer, the versatile Feng awning features optional LED light integration within both the cassette and awning arms. The integrated lights are vividly bright and feature dimming control to create the perfect ambiance in any environment. Pair this awning solution with our latest Automate AX30 or AX50 motor offering a self-tightening cassette function, simplified set up, favourite positioning, and precise limit adjustment settings along with our ARC bi-directional communication."
"Frame boasts a modern square structure, discreetly sitting within its exterior surrounds. Available in our premium graphite powder coated finish or mill finish for custom coloured applications, Frame can span up to six metres wide, offering a total of 36 square meters of coverage, using our signature Z-lock channels. Frame utilises a high-pressure gas spring system for rattle-free movement and constant tension across the length of the system, ensuring the fabric always remains smooth and taut."
"All our awnings are available in pre-assembled kit form. We take all the hard work out of stocking and manufacturing awning systems, supplying your choice of awning exactly to the size you require, collate all the necessary parts, so all you have to do is add the fabric and install. Our kits are locally stocked and assembled for quick and easy delivery, Australiawide."
"We are also now offering a 78mm aluminium heavy duty tube as an upgrade option for our awning systems, which offers an improved rust-free solution for coastal applications."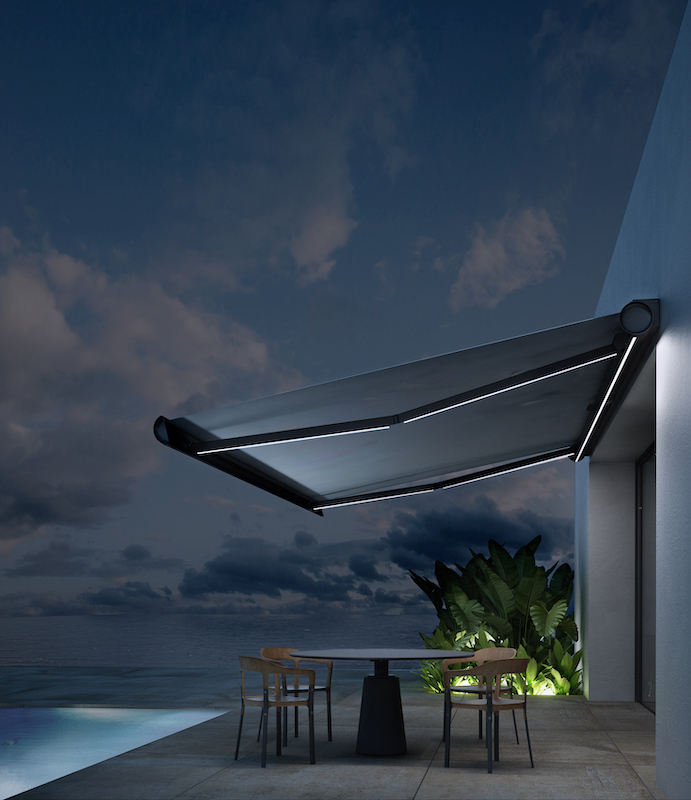 SCOTT FREE
The Italian inspired Siena folding arm awnings family of products are ideal performers in the harsh Australian environment. Tried and tested in Australia for years, its design has many advantages including the unique eight link stainless steel arm chain, a thicker stronger chain engineered for peace of mind and "fail safe" arm strength. Coupled with heavy duty internal arm springs, the result is a noticeably greater arm and fabric tension for a smooth taut fabric skin.
With six different types available, the range includes options for semi cassette and full cassette, with and without pitch adjustment, along with cross over options and our "extreme" four metre projection the options include: –
One of the largest ranges of spans from 1900 to 15000 wide with projections up to 4000.
With a pitch range from 0 – 90 ° on all standard Siena (set at install) any solution from horizontal to vertical is on offer.
While pitch control options on select models (set by customer) 0 – 60 ° pitch adjustment is possible.
With front rail gutters standard on all models and aluminium extruded pelmet options available the Siena folding arm awnings family is the premium product offer for a premium look and result. Siena – Italian designed for Australian conditions.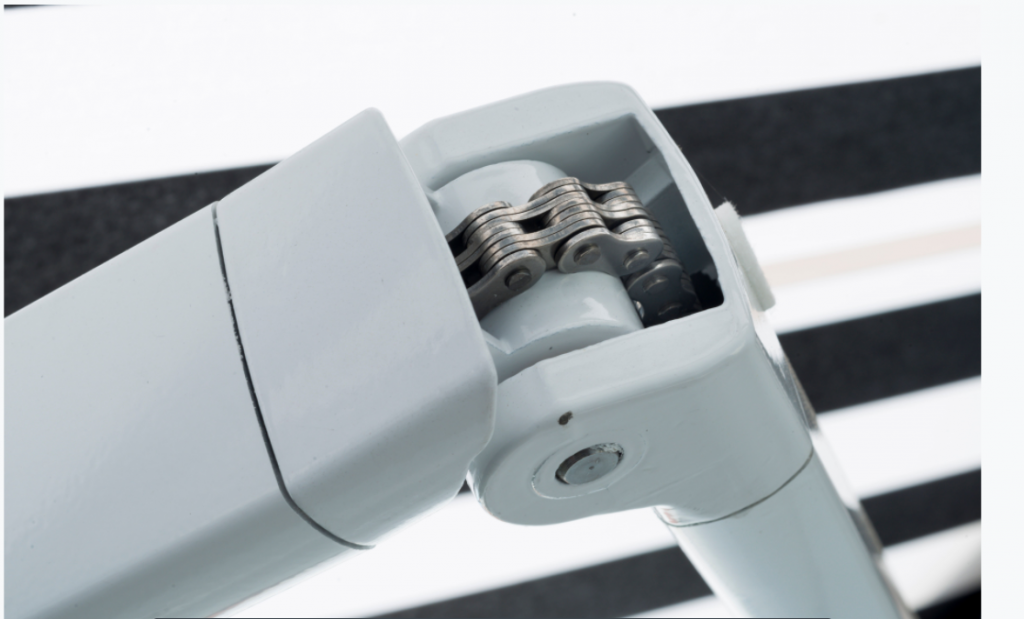 SHANN
"Quality, durability and style have always been key features for our range of Frigerio folding arm awnings. We have a varied range of quality awnings that have been specially curated for the Australasian market and for more than 16 years, Frigerio awnings have been adding value to homes, and commercial and retail spaces. They are affordable and can be expertly installed. The authentic, Italian design of Frigerio awnings add features that create a more beautiful and efficient system, including the new front profile on the Universa model."
"Being at home, bound by restrictions, increases in spending of up to 53% in household furniture and equipment, and up to 29% in hardware, garden and building supplies are being reported as Australians spruce up their backyards. Not dissimilar to the sales surge we are seeing in some other domestic categories, sales for Frigerio awnings have lifted for the first six months of the year, as the range fits with our customers' decor and can be enjoyed without costing more."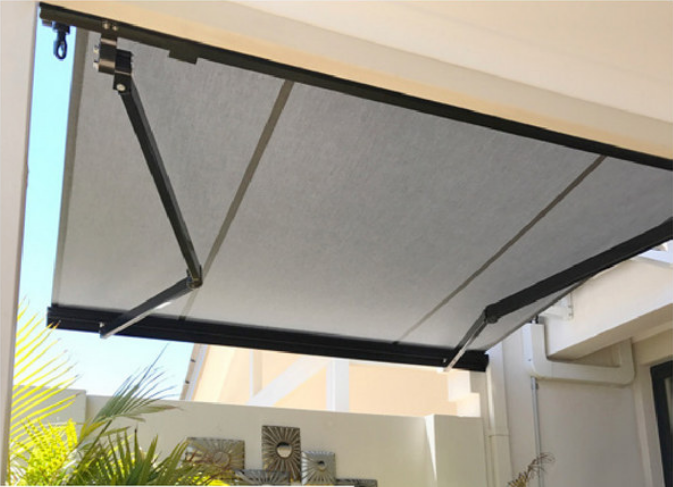 BLINDS BY PETER MEYER
"The latest awning to storm the market from Weinor in Germany is the Modern Cubic designed Kubata," confirms Blinds by Peter Meyer Managing Director Simon Meyer. "With massive spans of up to seven metres now possible, this stunning folding arm awning allows for your awning to be flush mounted against the wall with no light gaps where the traditional brackets would be. Integrated water management is also a feature of the Kubata awning, as with all other Weinor folding arm awnings. We also have the standard 'long life' arms, which have been tested to 100 000 cycles, in other words is 20 years' worth of life expectancy. Over this time, the arms experience less than 0.1mm of stretch ensuring beautiful fabric tension for the life of the awning."
"As always, integrated LED lights are also possible with the Kubata awning which can be easily turned on and off via the push of a Somfy remote control. Due to the cubic design, the Kubata awning is easy to recess if the awning is mounted flush with a wall, making it virtually invisible when retracted. Another key feature is Weinor's unique wind locking arms, which lock the awnings arms down in strong winds.
The Kubata also boasts the patented Opti-Flow-System from Weinor. This is fitted with a support profile and a floating tube that ensures optimum fabric positioning and tension across the full width of the awning by eliminating tube deflection, the main cause of fabric 'V-ing'."
"The majority of the Weinor cassette awnings can be made up to 6500mm wide in single units, but the Kubata boasts another 50cm making it up to 7000mm wide. The cubic modern design also fits in with all building facades, both modern or more traditional. The premium quality awnings are designed to last in Australia's harsh environment. With 56 standard colours and up to 210 RAL colour options and with over 143 standard fabrics, nine various folding arm awnings, four conservatory awnings, three retractable roofing solutions and an exterior roller blind made up to 6000mm wide in the smallest cassette in the world (75mm and still spanning 6000mm wide), Weinor's complete range is second to none in Australia."
Meyer describes recent and current market conditions as "remarkably buoyant."
"I'm sure that most will agree, it's been a good time for our industry. We have had a small time frame delay earlier in the year where we were sea freighting goods as there were no flights but I'm pleased to say that we are now back to fully airfreighting goods with lead times back to between four and six weeks."
"The long term prospects for exterior shading remain upbeat and we are investing more and more into new ways to tackling outdoor shading solutions. With more and more people spending longer periods at home and with no overseas travel likely in the short term, we expect investment in homes to be on the increase throughout the next few summers."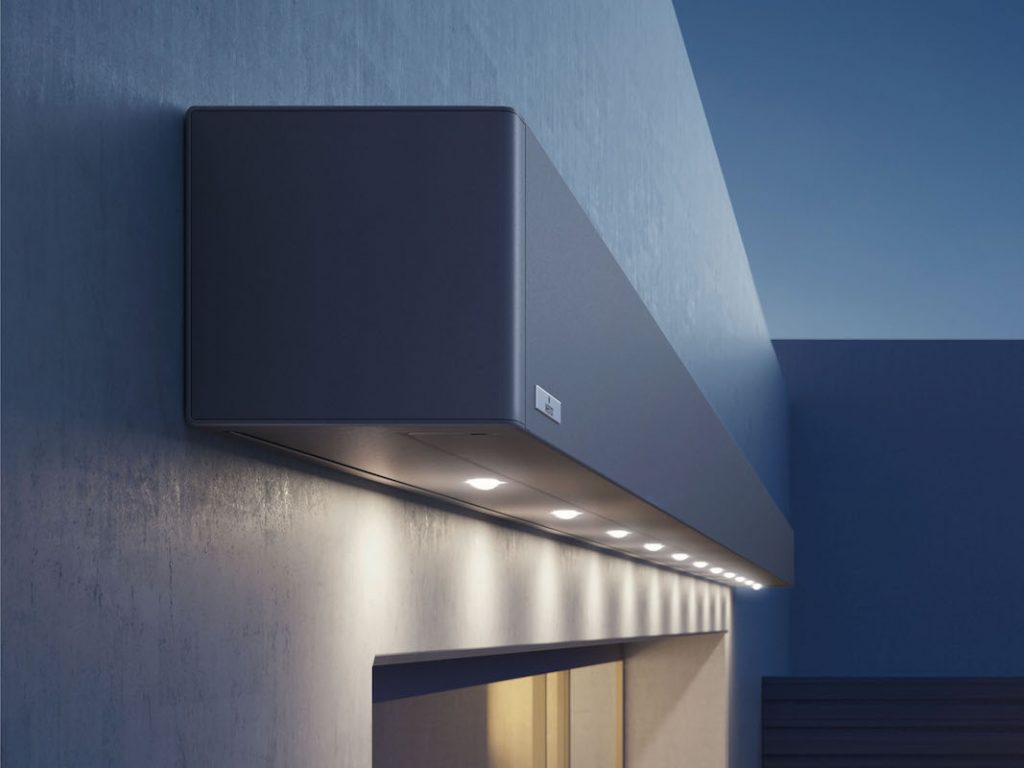 TURNILS
"Since its debut at SuperExpo2019, the Turnils Alpha M Awning has continued to outperform its competition as Australia's first magnetic retention system with widths up to 6.5m. Hunter Douglas has just released impressive wind testing data confirming the Alpha M (3.5m opening span width) is Australia's strongest wind tested straight drop awning."
"The Alpha M Awning has been engineered and tested in Australia to specifically handle our diverse and unforgiving conditions all year round" states Product Manager Kevin Foong.
"Independent testing by James Cook University's Cyclone Testing Station, in accordance with AS 4040.2, has shown that the Alpha M Awning (3.5m opening span width) is able to withstand pressures up to 185kph*. This makes the Alpha M Awning the strongest Straight Drop awning that has been wind tested in Australia" concludes Foong.
This impressive result is a testament to the inner strength and smarts of the Alpha M Awning system. "What makes it special is that it overcomes all of the hurdles and challenges current zip-type systems experience such as sagging skins, blowouts and ongoing service calls through the patented magnetic technology" Kane Fuessel, Senior Manager of the Product Development Team for Hunter Douglas states.
Alpha M is exclusively available with Stance Fibreglass Sunscreen, a sophisticated twill weave external screen made in Europe that offers exceptional performance over polyester or cheaper imported screens. Fibreglass can withstand extreme temperature variations making it ready for Australia's climate from seaside to outback, with reliable shape and size performance.
Product Manager for Awnings, Kevin Foong explains why the system will only be offered with this fabric stating "When partnered with the Alpha M system, Stance Fibreglass Sunscreen will provide consistently reliable performance due to its exceptional properties. The skin will appear taut and beautiful from any position even if it is rolled over itself or folded, the system pulls the skin back into place to look flat and flawless." Foong adds "this is the only system in the world that has self-correcting advantages due to the design of the free-floating magnets in the channels."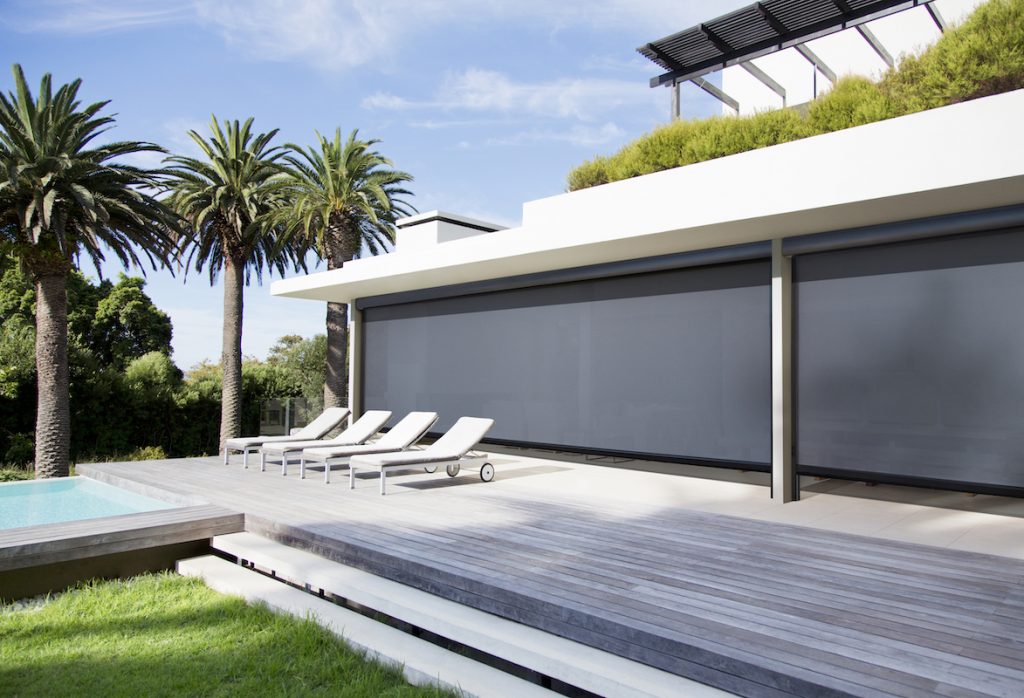 * Report No. TS1166 of James Cook University Cyclone Testing Station, College of Science and Engineering dated 12 March 2020. Despite the Alpha M Awning's performance in high wind loads, it is recommended that all awnings be retracted during wet or high wind conditions. Refer to the Hunter Douglas manufacturer's guide for full limitations, width, projection and wind rating information. Performance is dependent on adequate fixing to a solid structure. Tested in accordance with AS 4040.2 with constant wind pressures held for 1 minute. Before relying on the representations made relating to the Alpha M Awning, please read our disclaimer at hunterdouglascomponents.com.au/Alpha-M. Turnils Alpha M featuring Stance Fibreglass Sunscreen.