Established in the early 2000s, TWO first made its presence known as a local manufacturer with an offering including interior roller blinds and zipscreens, which soon expanded to include wire guides, straight drops and very soon, pivot arms.
Since launching, TWO evolved into a global brand. However, it remains steadfastly committed to domestic manufacturing in two states; a commitment it has consolidated with new factory openings; in 2020 TWO opened a factory in Clontarf, Queensland, followed in 2021 by a factory in Heatherbrae, NSW.
Since 2021 the company has focused on building up its production teams in both factories, purchased additional state-of-the-art machinery and doubled its capacity to manufacture a local product range.
That investment is proving particularly important in light of market conditions resulting from the pandemic crisis, according to Managing Director Robert Blanch, who says a strong commitment to local production has been bolstered by recent events.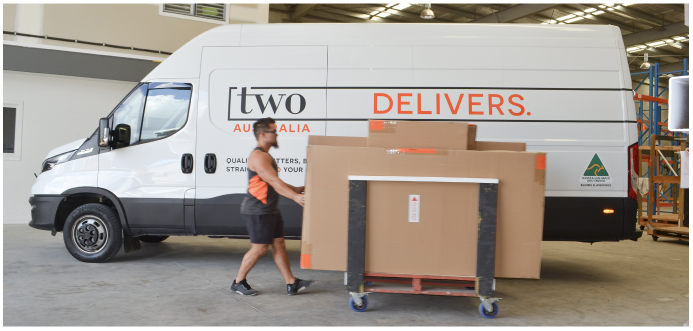 "Initially, our drive to provide locally made products directly responded to dealer demand. However, going beyond market demand, manufacturing output and employment in Australia have declined for the past thirty years," he says.
Australia ranks one of the lowest among all Organisation for Economic Co-operation and Development (OCED) countries for manufacturing self-sufficiency, with the decline more pronounced since the Global Financial Crisis of 2007.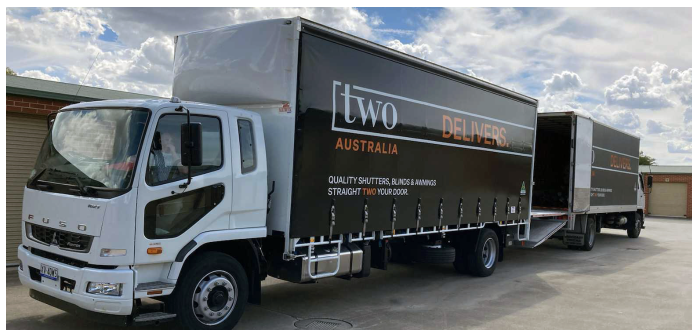 "Fast-forward to the past two years, where we've got COVID-19 and the recent war in Eastern Europe; there's never been a more powerful reminder that Australia must increase its self-reliance and re-build local manufacturing."
"Since our first local factory in 2020, TWO remains steadfast in our commitment to provide locally made products to our dealer base," he says, adding that the company's recent and current focus has been to streamline its product range for consistency, ease of ordering and maintaining stock inventory.
To support this, an important investment has been in logistics and transportation.
"With the increased capacity, we have purchased more trucks and vans nationally to cater to demand," he says. "Local manufacturing and delivery go hand-in-hand."
Luckily for TWO, the pandemic and related supply chain issues haven't dramatically changed the way the company sources. However Blanch believes the crisis did highlight the importance of reinforcing strong relationships with suppliers.
He also says that the past 12 months have seen supply chains come to terms with consistent delays caused by disruption to international and domestic freight. The key is to manage clients' and stakeholders' expectations.
"For now, lead-time expectations are changing among dealers and end customers. We've managed well to handle the delays, having always focused on fast communication and customer service."
Communication and service are supported by a well-resourced internal team. Les Grills, National Warehouse & Freight Manager, tells WFA 98% of all orders are directly handled and delivered by TWO delivery teams nationally.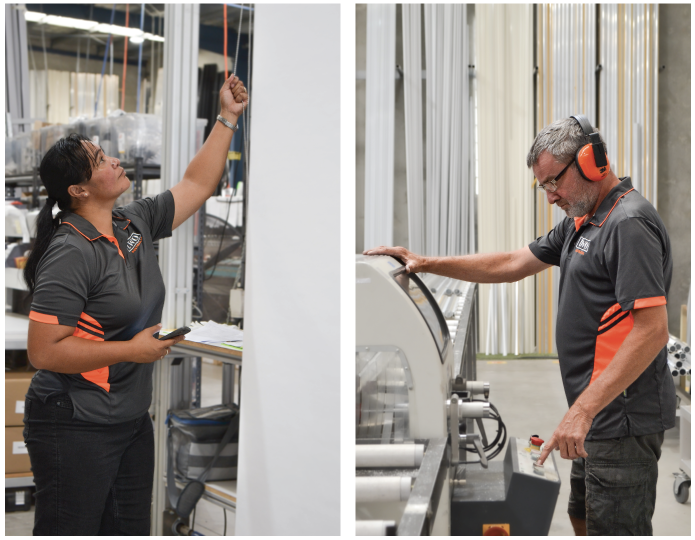 "Very little goes through third-party couriers. Our teams know how to handle the product, and being in control of the schedules means orders are delivered on time when expected by our dealers.
Domestic manufacturing will continue to be critical for TWO, says Blanch; and looking ahead, the company will also continue to invest in delivery and service.
"Just as manufacturing and delivery go hand-in-hand, so do service and internal systems and processes.
"We've continued to invest in improving our internal systems and processes and expect to release further updates this year, particularly around freight communication with our dealers."