From humble beginnings in a small Artarmon office with a handful of team members, Somfy Oceania has expanded and grown as an industry leader and now has a staff of almost forty, many of whom have been with the company for over a decade.
"For 35 years, Somfy and its hardworking and talented team members have ensured that we deliver exceptional products and services to our loyal customers," says Somfy Oceania's Managing Director Stephen Eggleton.
"This level of service has been instrumental in building long-standing partnerships with many of our customers, some of whom have been Somfy customers since the very beginning.
"The evolution of the business has also seen us build partnerships with many new customers as we re-invest into the industry and the growing businesses within it."
"35 years is an outstanding achievement," adds Paul de Salis, Somfy Oceania's Head of Marketing.
"The feat is a true reflection of the loyalty of our customers, the professionalism and dedication of our team members and the quality of our products and services.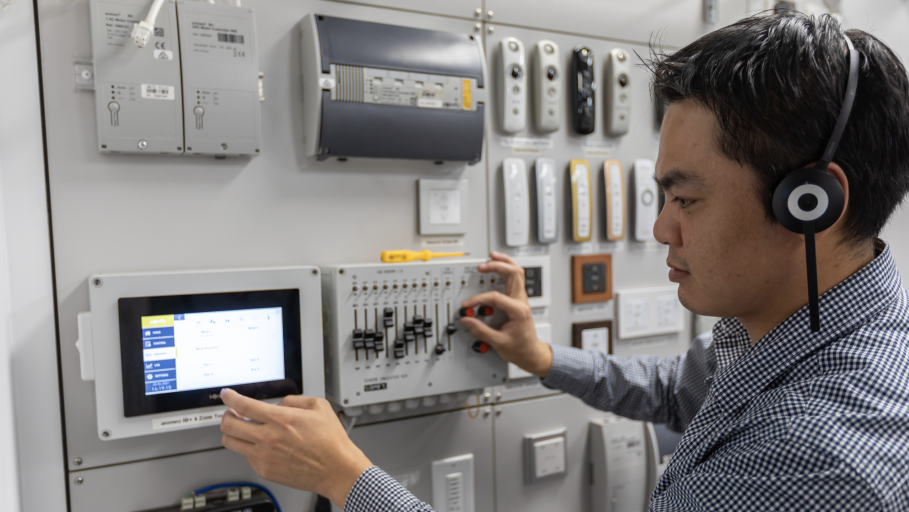 "We are a forward-looking company and the three-and-a-half decades behind us are simply the strong foundations that will push us to continue to succeed well into the future.
"We hope to be able to join together with our valued customers, business partners and friends later this year to commemorate the important milestone."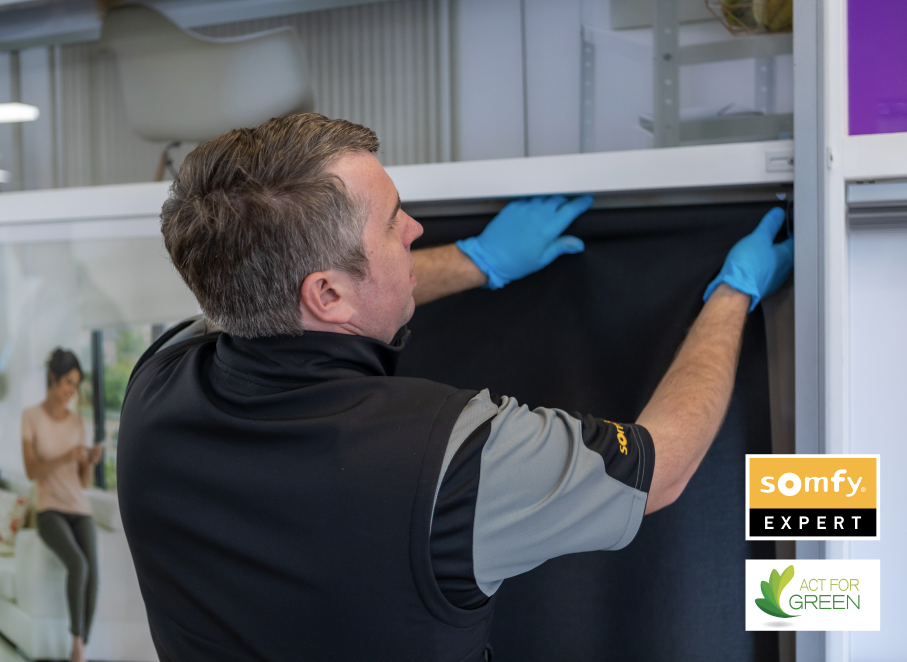 A LOOK AT 35 YEARS OF SOMFY OCEANIA…
Trusted European Brand
For over 50 years, Somfy has been developing innovative and quality solutions which create a better way of living for everyone. As a global business present in 58 countries, the trusted European brand has sold more than 200 million motors worldwide.
Somfy is proud to be the automation leader in the industry and is widely recognised as the go-to company around technology and automation.
Local Investment
Setting the benchmark for the industry in Australia is a key focus of the Oceania team. For 35 years Somfy has been investing in the market, providing training in the industry, and growing and supporting businesses around Australia.

National Retail Expert Program
Somfy's commitment to the market is exemplified through its National Retail Expert Program. The Somfy Retail Expert Program leverages Somfy's expertise and reputation to create a unique network that builds loyalty and offers end-users a true guarantee of premium service and solutions.
The partnership between Somfy and its Expert Retailers is strengthened by Somfy's dedication to providing support, boosting visibility in the market, and generating business and awareness by harnessing its competitive edge.
Projects & Services
Focused on automation and services, Somfy is dedicated to bringing big projects to life and changing the faces of our cities. Somfy's Projects team is renowned for being a strong partner in every phase of a project, providing a high level of service from specification, to commissioning and after-sales support.
Somfy's devotion to customer-centricity is backed by its teams of qualified electricians with Somfy Services and highly skilled technical support team. The teams offer the highest level of service and professionalism as part of Somfy's commitment to its valued customers.
Now and the Future
In a rapidly evolving industry witnessing leaps in technology, Somfy has strong ambitions to continue to evolve with it.
Its visionary strategy looks forward to 2030 with goals of boosting innovation, accelerating digitalisation and strengthening sustainable practices.
Recognised by customers as an environmentally and socially responsible company, Somfy understands its duty to contribute to and preserve the planet for future generations.
Globally, Somfy's top priority is to reduce its CO2 emissions by 50% by the year 2030 as part of its Net Zero Initiative. The goal of reducing its carbon footprint is clear and anchored in Somfy's strategy.
Somfy's solutions contribute to improving a building's energy performance and its Act for Green label aims to reduce the environmental impacts of its products all along their life cycle. By 2030, the industry giant plans for 100% of motors sold to be labelled Act for Green , giving the assurance that the high-quality products respect eco-design requirements, reducing standby power consumption and improving product durability.
SPOTLIGHT ON THE SOMFY OCEANIA TEAM
Name
Jodie Featherstone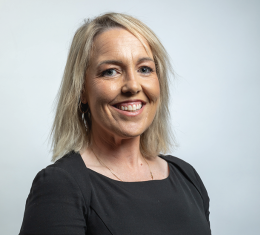 Title
National Key Account Manager
Years of Service with Somfy
11 Years
About Me

I'm married and a mum of three sporting superstars (and great humans – but then again, I may be a little biased!) You can find me on sporting sidelines in my spare time, normally with a camera in hand (if I'm not coaching or managing the team or umpiring!) I'm also currently doing some extra study at university.
At Somfy, I'm in charge of the Industrial Channel, Projects & Somfy's Key Accounts (B2B Sales). I'm fortunate to manage a team of high-performing sales professionals who continue to deliver amazing results year on year.
Why I love Somfy

While we are a part of a multi-national, our Somfy Oceania Team is more like being with family – many of us have been together a long time – as people and as a business, we have all evolved! Our Oceania team members are the hardest working professionals I've ever had the privilege of working with. It really is a team effort across all aspects of the business. Our products really are 'the best in class' and we pride ourselves on offering great service to our customers (and having a little fun along the way!) I bleed yellow – I couldn't imagine working anywhere else.
Name
Joel Gray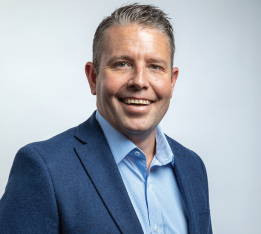 Title
Projects & Services Manager
Years of Service with Somfy
8 Years
About Me
I started at Somfy as the supervisor electrician and now manage the projects delivery and the Electrical Services team, as well as completing the integration of our key projects. I have always been passionate about automation and being able to continue to work with motors and KNX on a daily basis is one of my favourite parts of the role. My focus is always about delivering what the client wants – whether a tier one builder or an end user – to a level above what is expected. I am extremely proud of what our Projects and Services teams are able to deliver on a daily basis.
Why I love Somfy
Somfy is a great place to work, I always feel valued, and my career has direction. I can call many of my colleagues good friends and always have a laugh. Over the past 8 years, I have been involved in many large-scale projects and watching these projects take shape all the way through to reading about the awards they win is always a proud moment.


Name
Trung Ngo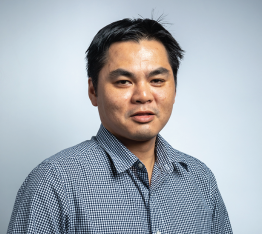 Title
Technical Support Supervisor
Years of Service with Somfy
13 Years
About Me
I'm a quiet person who enjoys the simple things in life; watching TV, and going for walks. At Somfy, I mainly assist installers over the phone with programming, wiring, general troubleshooting of Somfy motors and controllers. On a daily basis I speak to people from all walks of life that are eager to get their blinds working again. With 13+ years of experience in Somfy's quality range of motors offered in the past and present, I enjoy trying to figure out what kind of system they have and ultimately, get it working again.
Why I love Somfy
Working for Somfy within a close team is enjoyable and gives us the flexibility to support each other's duties. Working from the office next to the Parramatta River also gives us the opportunity to switch off and go for a walk. My team and I have been together for more than 5 years and we combine our technical knowledge and skills to provide customers valuable technical support.
Name
Mohamed Ourdjini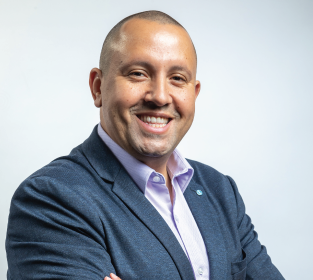 Title
National Retail Manager
Years of Service with Somfy
20 Years
About Me
I started at Somfy BA France in April 2002 in Sales. In 2008, I joined the head office in the Interior Window Covering marketing team, looking after the motorised curtain track application. In 2010, I relocated to Sydney to join the Somfy Oceania team as a Business Developer for Window Openers, Gate Openers and to take care of our customers in the South Pacific region. Since 2018, I head the Retail Sales Team and have the responsibility of the Retail Expert and Somfy Online Partner programs.
Personally, I married in Australia a few years back and I have a two-year-old daughter. I am a movie buff, like to travel and play basketball in my free time. Who doesn't like a bit of competition?
Why I love Somfy
I have worked for two decades for Somfy and what I really like about the organisation is that they place the people at the centre of their strategy. Somfy is diverse. It is a place where they want you to grow and where career opportunities are real. High performance is a shared value, as well as professionalism and teamwork. I am proud that Somfy is committed to our impact on the planet. In 2018, we launched our ACT FOR GREEN ® initiative to support, along with other practices, our 2030 ambition to reduce our CO2 emissions by half.
Name
Mary Ladu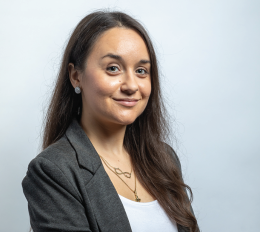 Title
Marketing Communications Manager
Years of Service with Somfy
5 Years
About Me
I started my career at Somfy in the digital marketing world and my role has since expanded to all things marketing from digital to traditional, events, communications, PR and everything in between. I absolutely love what I do and thrive in the fast-paced, high-performing environment we have at Somfy. My favourite part of my job would be interacting with customers and working together to bring them value in terms of content, assets and educating them to take their own marketing to the next level.
Why I love Somfy
As the industry leader, Somfy prides itself on being professional and providing customers with quality and satisfaction. However, one of Somfy's biggest values is ensuring its team has fun along the way. In my almost 6 years so far at Somfy, we've delivered incredible results, working as a close-knit team all while enjoying ourselves, whether it be at staff conferences, customer engagement events or just in our day-to-day work.
Name
Jordan Smith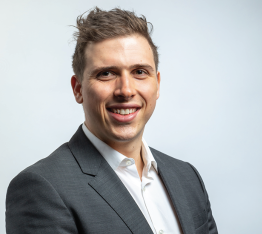 Title
Regional Sales Manager – NSW/ACT
Years of Service with Somfy
5 Years
About Me
I joined Somfy fresh out of Macquarie University in 2016. Since joining I have been lucky enough to gain experience in operations, marketing and now in the sales team. My role at Somfy is to support our loyal retailer network of Somfy Experts across NSW and ACT. The experience in these different positions has allowed me to find my passion in sales, and the satisfaction of helping our customers.
Why I love Somfy
Somfy has a great culture that has facilitated my journey and empowered me to take initiative and to progress my career. Somfy has a clear outlook for the future, and it is great to work for a company with such a detailed vision. While progressing my career, I have been well-guided by the high-performance team, who deliver fantastic results and have a great knowledge of the market.