Do you remember when you first heard about Netflix? Way back when, Netflix started out distributing DVDs, for hire and for sale, and it developed into the benchmark for streaming service that we all know. Scott Free is the Netflix to the Window Furnishings industry in Australia in New Zealand. Some might say it's a bold or arrogant claim, we would challenge that assumption and suggest you haven't experienced Scott Free's service. Like Netflix, Scott Free has built their business model around quality service, about returning customers. Yes it might be said that all businesses do this, but not like Scott Free.
Many corporate businesses within the industry, local or interstate, strive to give their customers the service levels Scott Free does each and every day. Stated simply, there truly isn't anything more important to Scott Free than customer satisfaction.
How many times have you contacted a company to buy a product and it's out of stock? You wait for confirmation of that product being back in stock, or an email to say your order is pending dispatch. Yes, it's frustrating, and sometimes when it comes to the orders you need to fulfill for your clients, it down right annoys you. Not with Scott Free. Each order, each item on your order is treated like it's the only order they have. If for any reason there is a supply or even a potential supply issue, they call you, a phone call to inform you what is happening, no waiting, no wondering where or why, a simple phone call. It doesn't stop there, Scott Free literally is in the background doing everything from air freighting the goods into Australia, to sourcing the location of the product you need, so that your order is fulfilled. From the office administration side of things right through to the warehousing and back to the Managing Director who even personally delivers your goods to make it happen for you, this is Scott Free's commitment to your order.
Walking through the vast warehousing that houses Scott Free's product range, you can start to appreciate the depth of the company's service. Our new warehouse space holds in excess of ??? rolls or fabric, components, motors ETC etc, elaborate the depth of stock holdings. Why not be like everyone else and only hold what you predict is enough, why hold more? An easy answer for Scott Free, none of us have a crystal ball, that larger than normal job could be just around the corner, wouldn't it be great to contact a company and what you need is just there? That is what Scott Free tries to do for every order and every business. It might sound corny, but it's Scott Free's way; it is fundamental to Scott Free.
Whether you fax an order, or your order is online, Scott Free's CRM solution, Fishbowl, handles the grunt work of the company's inventory. At a glance, Scott Free can get straight into your order to make it happen. Whether it be fabric cut lengths, full rolls, an odd number of idler ends for roller blinds compared to the number of brackets you require, everything is handled effortlessly through Fishbowl.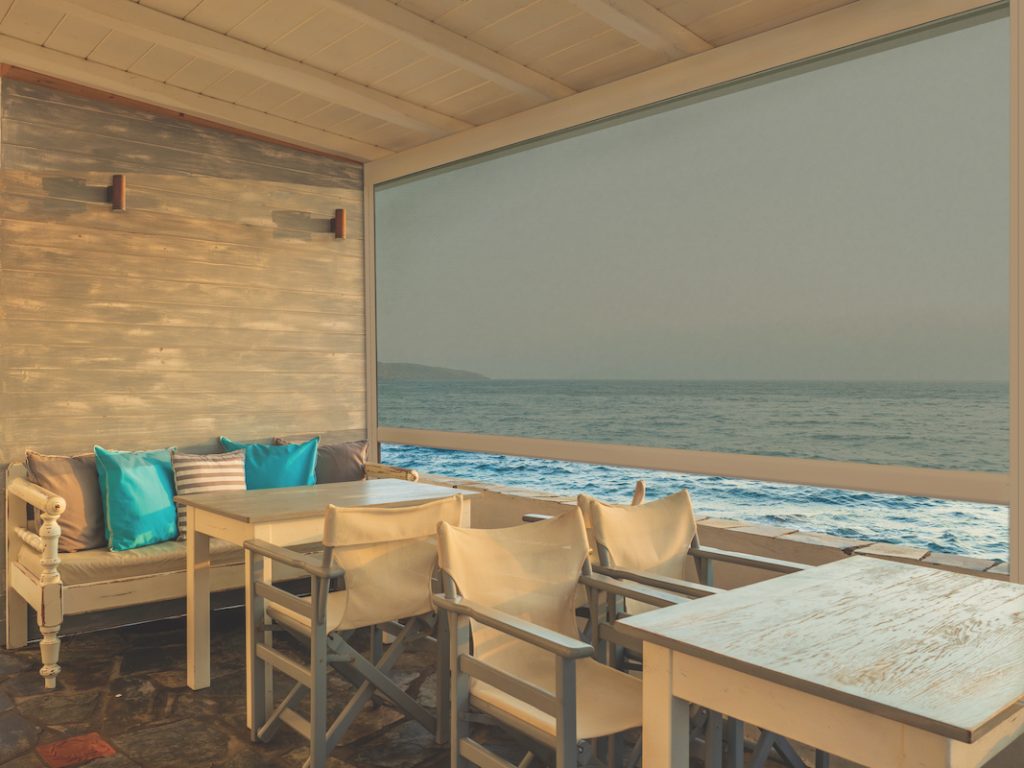 New product releases change the game
With Scott Free's emphasis on quality service, backed with quality products, we are proud to introduce into our suite of products, our new external offering, eZip Track Blind and Siena Folding Arm Awnings.
With years of performance in Australia , eZip is ideally suited for the toughest environment on earth.
Positioned as a "fit and forget" product, eZip is designed by installers for installers and offers significant advantages including:
Heavy weight aluminium extrusion profiles for robust flex strength , superior to most alternative track blind systems.
Unique patented multi-directional tension adjusting side channel profile to optimise blind alignment and smooth rolling motion.
Floating side track designed to fully conceal the side retention system and protect it from the elements.
Heavy duty, carefully weighted bottom rail for optimal down force fabric tension with high density end caps to secure fabric and zip for years of problem free blind movement.
Self-lubricating polymer zip design for lay-flat blind rolling that eliminates fabric distortion and skewing of blinds in operation.
135mm square headbox in both colorbond and extruded aluminium options , ideally suited to current slim and sleek design trends
Standardised range of component parts irrespective of width or drop reducing the stock holding capital required to support the program.
3 operating systems with interchangeable components for crank , spring and motorised options.
As a consequence, eZIP track blinds do not suffer from bowing , flexing or fabric bellowing. There is no requirement for the upsizing of the top tube or bottom rail for larger spans and eZIP also has high wind tolerances.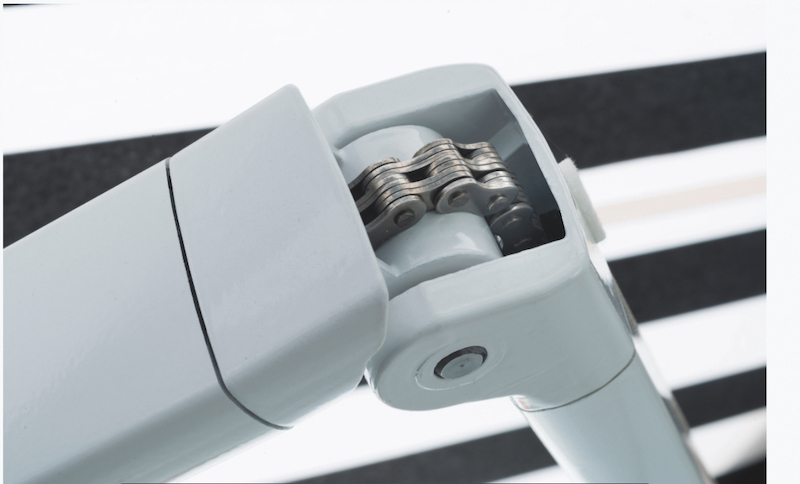 Siena Folding Arm Awnings
The Italian inspired Siena FAA family of products is ideal for the harsh Australian environment. Tried and tested in Australia for years, its unique design has many advantages including:
Unique 8 link , stainless steel arm chain , superior to most currently on the market. Thicker stronger chain engineered for peace of mind "fail safe" arm strength.
Heavy duty internal arm springs ensure noticeably greater arm and fabric tension for a smooth taut fabric skin.
With six different types available including options for semi cassette and full cassette, with and without pitch adjustment, along with cross over options and our "extreme" four metre projection, the options include:
One of the largest ranges spanning from 1900 to 15000 wide with projections up to 4000.
With a pitch range from 0 – 90 ° on all standard Siena (set at install) any solution from horizontal to vertical is on offer.
While pitch control options on select models (set by customer) 0 – 60 ° pitch adjustment is possible.
With front rail gutters standard on all models and aluminium extruded pelmet options available, the Siena FAA family is the premium product offer for a premium look and result. Siena represents 40 years of Italian heritage for peace of mind performance.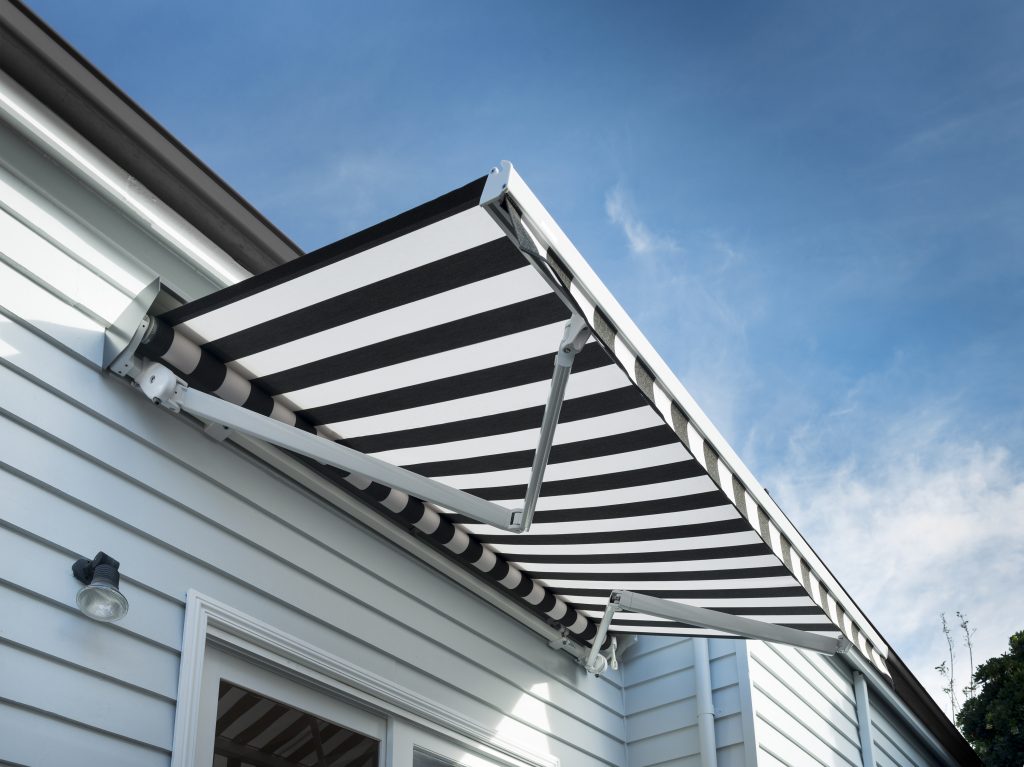 Meanwhile, running in conjunction with our Shades Outdoor Systems, is Teleco Lighting for our folding arm awnings. This is nothing new – for those who can afford it, until now the headaches of achieving a high-quality lighting solution for folding arm awnings have added up to make adding lighting to an outdoor area a costly endeavor. One of the many issues facing awning suppliers was where to house lighting equipment, especially in an area designed to be neat and streamlined. This, coupled with exactly how to put it all together for a reasonable cost, meant that buyers' options were placed at a price point out of the everyday homeowners' reach, leaving them without an accessible option.
With the partnership of Teleco Automation and Scott Free, Tubelite offers a high quality and affordable solution, introducing a whole new world of added value into outdoor living areas covered by folding arm awnings. Able to be retrofitted into existing installations or included in your new awning, Tubelite is an LED dimmer with built-in radio receiver and power supply unit for 24 V 1-colour LED lighting that fits into the awning tube, just the same as a tubular motor.
Teleco, an Italian company founded in 1996, designs, manufactures and markets remote controlled systems for automation systems, combined with a line of LED lighting. In Australia, Teleco is based in Queensland, and has been servicing the outdoor living market since 2015.
So there you have it; a company that can truly be described as ground-breaking in its commitment to service, along with a suite of innovative products. In challenging times, Scott Free has the confidence to travel into a positive future, and to take its industry clients and colleagues with it.