Norman is known throughout the world as a specialist in "beautiful window covering products that are enduring, functional, affordable, and safe."
The foundation for every Norman product is trouble-free design and ease of use. And while these qualities result in a refreshingly simple brand experience, they are in fact supported by an efficentvertically integrated global operation that has proven critical to the brand's consistency in standards of quality, durability and reliable supply.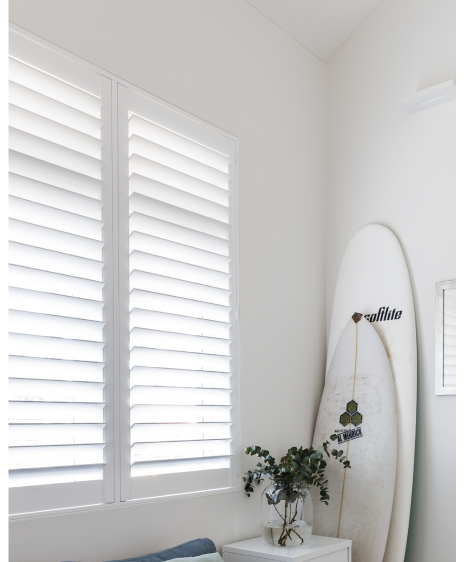 Norman Australia
A wholly owned subsidiary of Nien Made, Norman has built a reputation as an award winning, design-led brand, whose offering includes the world's best-selling shutter range Woodlore, alongside a raft of other category-leading products in shutters, blinds and shades.
Norman products around the world have won 52 awards for child safety, design and innovation and is widely recognised for innovation in shutter motorisation – through the G4 PerfectTilt system. Other solutions from Norman include Easy Tilt, an invisible louver tilt system, and award winning shade operating systems including SmartRelease, SmartFit, and PrecisionLift.
With three Norman showrooms in Brisbane, Melbourne, and Sydney, Norman supports its retail partners and end-users across Australia's major markets.
"A key element of our business model is maximising value for our retail partners and of course, our end users," a statement from Norman confirms. "We're committed to continue supporting and adding value to our retail partners to help them improve and drive better outcomes for their customers."
CSR is another key element of Norman's foundation, and this is evident in the Woodlore line, which is manufactured in accordance with internationally recognised CSR standards using timber from responsibly managed forests.
"Sustainability and reducing our environmental footprint are core concerns for our enterprise. We manage this through vertical integration controlling the origin and composition of all materials used in our products, ultimately providing our retail partners safe products backed by a trusted and traceable pedigree."
More widely, all Norman products are free from lead and other soluble heavy metals, and exceed strict international standards for off-gassing chemicals and harmful substances. The company has obtained REACH compliance (the European registration, evaluation, authorisation, and restriction of chemicals) compliance for all its shutters, blinds and shades.
Global backing
Norman's impressive product offering, service and support for its Australia-wide network of retail partners is made possible by the worldwide infrastructure and legacy expertise of its parent company, Nien Made where a commitment to quality across all areas of the business – including its global retail and distribution partners is a key driver.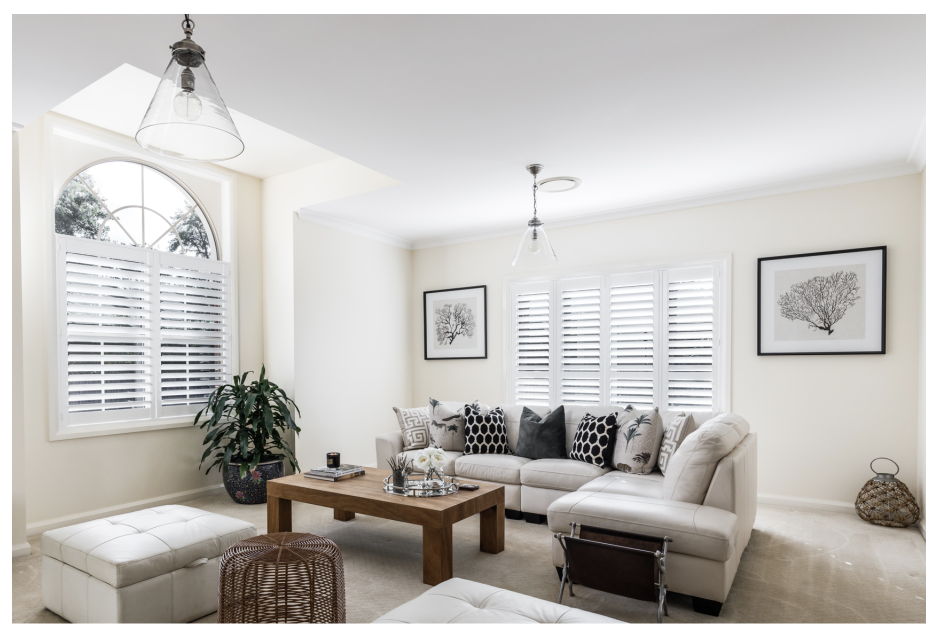 Established in 1974 as a small blind fabricator in Taichung (Taiwan), Nien Made has now grown into a global window covering manufacturing powerhouse and more recently became one of Taiwan's best performing publicly listed companies on the Taiwanese Stock Exchange.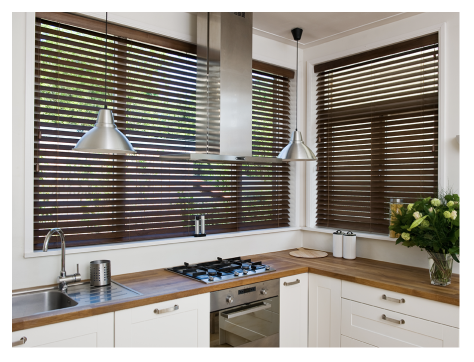 For a company of such magnitude, it has brought two seemingly opposing ideas together; while able to leverage the scale, consistency and efficiencies of a major worldwide operation, Norman also offers a bespoke level of product and service in shutters, blinds, and shades. It's not an easy task, but Norman has skilfully leveraged technology and well-honed expertise over the years to achieve just that, ensuring it remains close to its customers and end-users, to create solutions that truly meet their needs.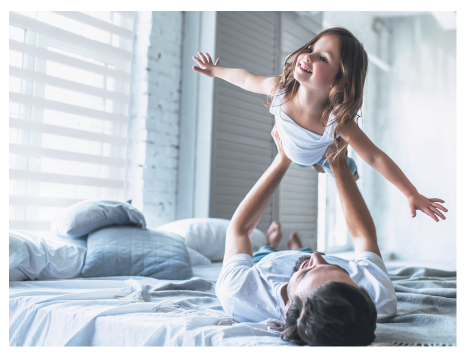 Nien Made is also vertically integrated, cultivating its own forests, making its own components and weaving its own cords. Its manufacturing facilities are described as "state of the art" and its product lines are supported by a synchronised international marketing strategy.
The global business now employs over 11,000 people worldwide and manufactures in China, Cambodia, Mexico, Taiwan and the USA.
Having first expanded its manufacturing base from Taiwan to China in the mid-1990s, in 2014 it began producing key product lines in Cambodia, with production facilities in Mexico added in 2020 and new facilities being considered closer to it's growing European markets.
The ability to scale business in line with demand has been crucial to Norman's commitment to consistent quality supply; an ever more important factor for success in the current geopolitical climate, and with supply chain disruptions that began in the Covid19 pandemic continuing their ripple effect.
"The bottom line for our partners and customers is that we have a business that is scalable and does not have the capacity constraints other factories and resellers do."
The Toyota Production system (TPS)
In addition to a scalable model, another key to Norman's success is its use of the Toyota Production System (TPS), renowned worldwide as a benchmark for manufacturing efficiencies and quality.
"What that means for all our stakeholders is that we are always striving for efficiency, but not at the cost of quality. Should an issue arise, it is able to be isolated, rectified and corrective action put in place to stop the same issue occurring."
Norman practices TPS philosophies including continual improvement processes – also known as "Kaizen" in Japanese – as well as "Namawashi" where ideas are built upon to continually improve and progress processes and outcomes.
Meanwhile the concept of "Gemba" – meaning "the actual place" ensures the company maintains its focus on outcomes right up until the final sales transaction and the installation of the product in situ within the end-user's property.
Another TPS principle lies in taking a long term view – meaning that management decisions are made with a long-term improvement mindset, even if that's at the expense of short-term financial goals.
To sum up, TPS plays an important role within Norman's wider commitment to maintaining customer satisfaction and confidence through trouble free products; and the fact that the company's product failure rates are some of the lowest in the industry proves its effectiveness.
Quality through and through
Ultimately it's the products themselves that truly demonstrate the quality in Norman's DNA.
Take Woodlore, regarded as iconic, and for good reason. Woodlore shutters resist peeling, chipping, cracking and discoloration and have recently been re-introduced with a next-generation formulation using 30% more wood, while remaining free of the naturally occurring imperfections of timber.
Meanwhile the SmartPrivacy Venetian blind range provides the choice of premium timber for a classic appearance and outstanding durability, or Fauxwood for a very durable and hard wearing option. Norman's premium timber range has the option of being finished with OSMO coating, a natural, non-chemical finish created with plant oils and seed wax.
In the shades category, the PerfectSheer range meets abiding demand for sheers, with an innovative three layered composition that allows end users to change opacity from sheer to light filtering to room darkening at the pull of a cord.
These are just three out of the comprehensive Norman range of category-leading window coverings suitable for any application. Products that over the last 20 years have seen the Norman establish itself as the gold standard in quality bespoke window coverings here in Australia and around the world.