Championing elegance and beauty, the Curtain Collection delivers both style and substance, adding a visual element of textural depth and dimension to transform an interior space. Designed to effortlessly layer and coordinate with Luxaflex Window Coverings, the carefully curated fabric collection delivers an eclectic range of high-quality fabrics and styles to complete a custom interior look while offering a level of practicality to enhance the home environment.
Vera Meharg, Marketing Manager, Hunter Douglas Australia, told WFA that the conception and design of the new range has been minutely planned to create a seamlessly integrated offering.
"Layering curtains with other window treatments is the ultimate window covering solution, balancing functionality, performance and style to meet the exact needs for every window, in every space. Achieving a layered look is easy by pairing Luxaflex Curtains with any of the Luxaflex Window Coverings from the SoftShades collection. Start with window coverings such as Pirouette Shadings or Duette Shades as the base layer of the window. These innovative and patented Luxaflex products offer performance benefits such as precise light control, privacy and insulation and energy efficiency. Next, add the finishing layer with Luxaflex Curtains, giving homeowners the opportunity to expand their design options and create a look that brings a room together while making a decorative statement."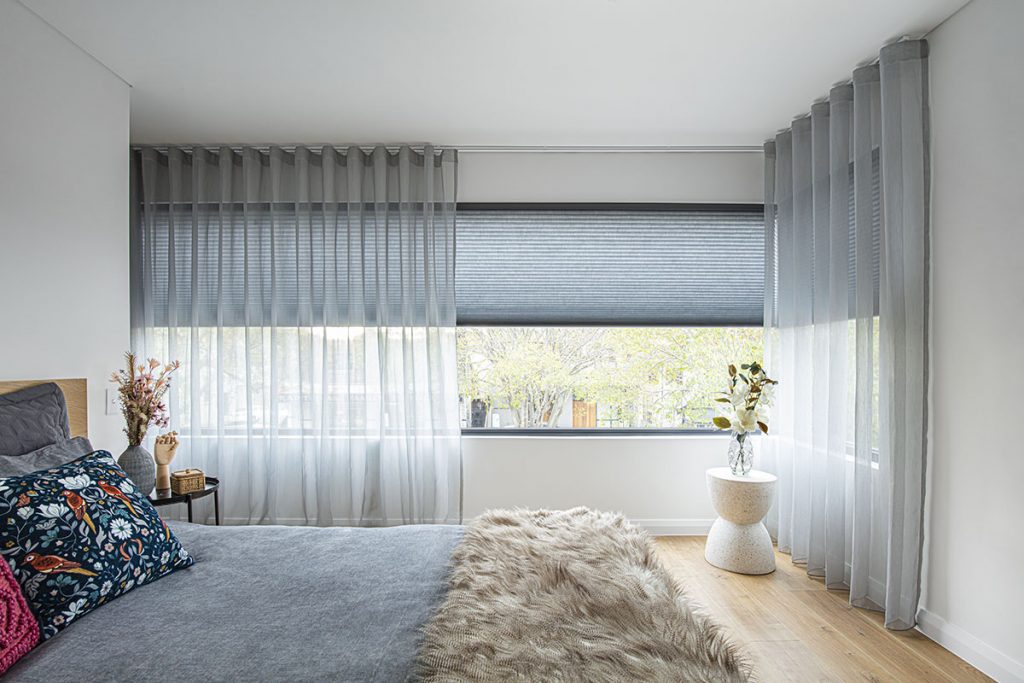 With a range of fabric choices, including sheer, uncoated and coated fabrics with various lining options available, the Luxaflex Curtain Collection provides practical solutions for everyday needs such as controlling light, temperature and privacy.
As well as selecting the function of each fabric, choosing the right heading style and hardware is vital to achieve the finishing appearance of the curtain, Meharg adds. "Heading styles create a unique look that can dramatically change the overall design and how compactly the fabric stacks when opened. With five different heading styles, the Luxaflex Curtain Collection has something that suits every taste, from more traditional, structured looks to soft, flowing and modern styles."
Hardware is where functionality meets timeless elegance with a selection of track or rod hardware options. Homeowners can create a statement with a tracked rod to add a decorative finishing touch, or they can opt for a more discreet and unobtrusive style in the U Track.
Meanwhile the ultimate in curtain control is available with Luxaflex PowerView Motorisation that allows homeowners to easily link to sunrise and sunset times, to control solar energy throughout the seasons or wake with the sun. The PowerView App enables users to program their window coverings to operate throughout the day with its bespoke Scenes which uses pre-programmed positions.
"We are thrilled to launch the Luxaflex Curtain Collection," says Meharg. "The elegant range enhances and transforms interior spaces within the home. Pairing the curtains with Luxaflex Window Coverings from the SoftShades collection means homeowners can make a decorative statement while adding a level of depth and dimension to the space."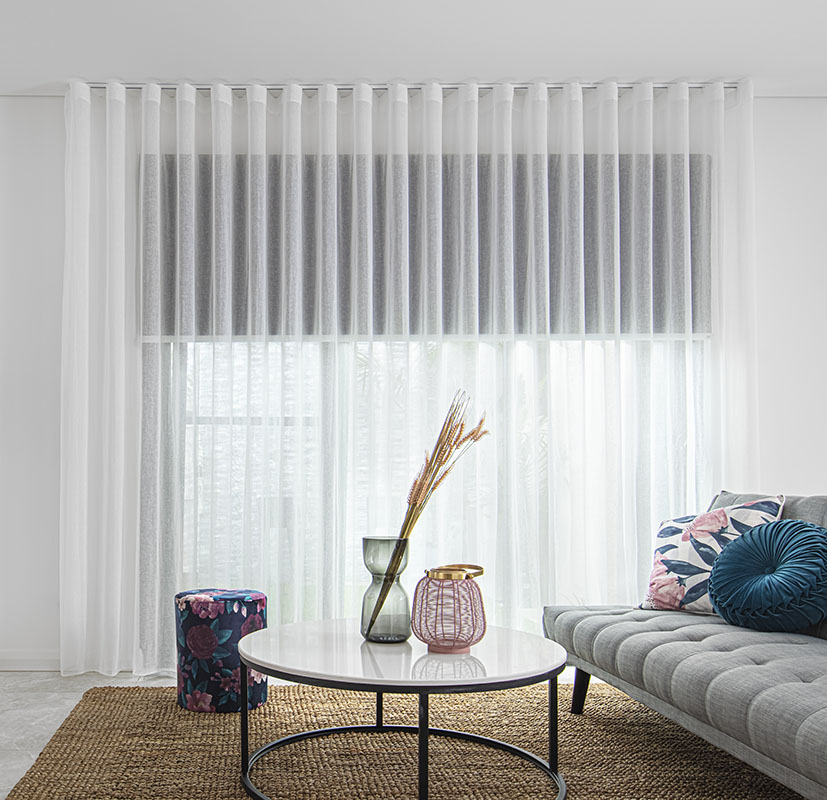 Comprehensive plan to support retailers
To provide significant support for the curtain collection launch, a comprehensive communication and integration plan was implemented to ensure retailers within the Luxaflex Alliance Program have a smooth transition incorporating the new product category, along with successful promotion to drive awareness and leads to the Luxaflex dealer network. The main areas of focus included consumer advertising and marketing, digital marketing, training and technical support hub, business support tools and the showroom experience.
"To bring the collection to the forefront for consumers, marketing activities undertaken include national magazine integrations, a public relations campaign and digital brochure," says Meharg. "Setting it apart from competitors, the brand provides dealers with premium visual content including an extensive image library and videos, which is crucial in helping sell products from the range. The brand also has collaborations with key partners and influencers to integrate the curtain collection in recent home projects, including Interior Design Expert and Luxaflex Brand Partner, Neale Whitaker, Three Birds Renovations and The Pause by Soul Home Interior Designer, Simone Mathews."
Digital marketing consisted of an email marketing automation system which provided co-branded emails for new, repeat and referral business, which was supported by a strong strategy. Other digital marketing activities included national Google Adwords and SEO curtain campaign, website updates across brand and co-branded dealer websites and a national social media marketing plan with content across Facebook, Instagram, Pinterest, Youtube and blogs. Localised social templates were created to provide specific local area marketing support for dealers.
"The brand values its dealers and provides training and business support in a multitude of areas," says Meharg. "In-depth Virtual Product Training Sessions were held prior to the curtain collection launch to equip all dealers, along with extra phone support from the Technical Hub. Additionally, retailers can access the Luxaflex dealer portal for a detailed collection of resources and tools to assist their business. The combination of these elements was vital to ensure a smooth customer experience."
"To enhance the showroom experience for customers, a beautiful new swatch book was created for retailers to showcase the 174 fabrics. It contains information cards featuring aspirational imagery and details on the curtain program and hardware."
Importance of Luxaflex Alliance Programs To Support Retailers
Luxaflex Window Fashions has been transforming homes through its network of licensee retailers within the Luxaflex Alliance Programs. Driven by innovation and exclusivity, the network is supported by advanced business modelling and highly effective integrated marketing, making the Luxaflex Alliance Programs amongst the most successful window furnishings retailers in Australia.
Additionally, retailers have the opportunity to be part of a licence program through Luxaflex Gallery or Luxaflex Showcase Alliance Programs. The Luxaflex Gallery program is the top tier program, giving retailers access to the entire range of Designer, Classic and Living products and business programs. The licence provides access to brands, trademarks, marketing programs and a retail program designed for small to medium businesses to distribute Luxaflex products in Australia.
"The Luxaflex Alliance Programs are unparalleled in their offerings to retailers," says Meharg. "There are no franchise turnover fees and only a marketing fee is required to contribute towards brand and lead generation advertising to drive leads to the business. All products are made to measure, resulting in no stock and low working capital."
The programs are based on five key elements including effective presentation and merchandising (The Showroom), advertising and marketing, digital engagement, training and business administration support tools.
"Designing a retail environment for consumers to visualise how products will transform their home is critical to stimulate sales and create a successful business. The Luxaflex Next Generation Gallery display system creates a state-of-the-art showroom that offers a superior customer experience for window coverings."
"The set-up is efficient, as the retail showroom environment is customised to the available space. The fit-out features exceptional attention to detail for colour schemes, accessories, functionality and stunning blinds on display. The large displays replicate a consumer's home, resulting in a real-life experience of choosing operating systems, styles and colours. Clever use of lighting enhances the experience where fabric opacity mimics how consumers will see the product in their windows. The sophisticated showrooms lead consumers to buy higher value products, increasing the average sale and conversion rates."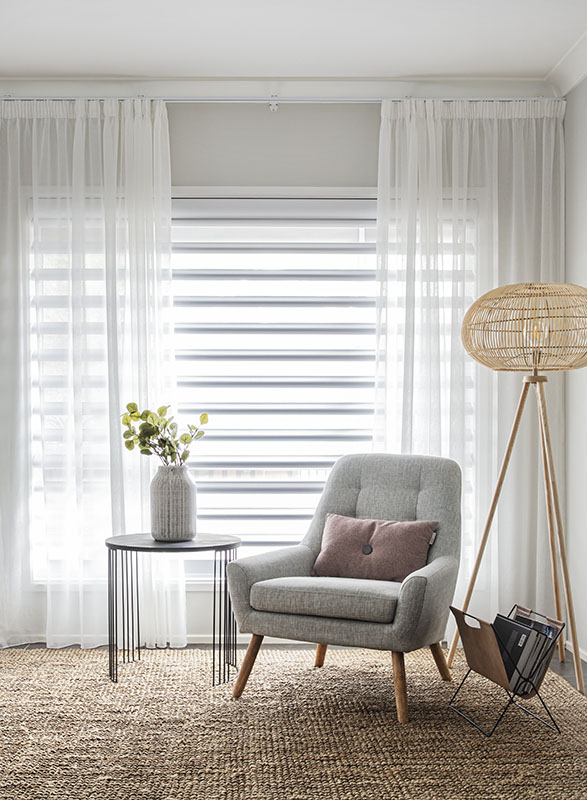 "A wide range of marketing support and communication tools are available for businesses to implement on a national and local level. Each Alliance Program is provided with different levels of support. The main opportunities include but are not limited to television, magazines, digital advertising integration, catalogues and brochures, local area marketing resources, merchandising, Google ads, website content and much more."
Digital engagement is another important part of the Alliance Program which benefits retailers. The websites include detailed product information, image galleries, brochures, product videos, specifications, blogs and more. Being a Luxaflex Alliance Dealer means that retailers benefit from leads received through the website's Dealer Locator pages. Other digital marketing tools used include a marketing automation system, native and video advertising, Google Adwords and SEO campaigns, social media marketing, content integration partners and e-brochures.
Being part of the Luxaflex Alliance Program includes access to exclusive training programs to enable dealers to make sales and the ability to outsell competitors. The training is catered to the retailers' needs, allowing them to be the most knowledgeable window coverings professional in their local market. For additional support, the Technical Hub team is a phone call away, providing answers for the dealer on site and during installation or post purchase.
There are opportunities to network with similar businesses across Australia through the annual Alliance Conference. It informs dealers about new products, technology and programmes. The conference also provides dealers the opportunity to share ideas with one another.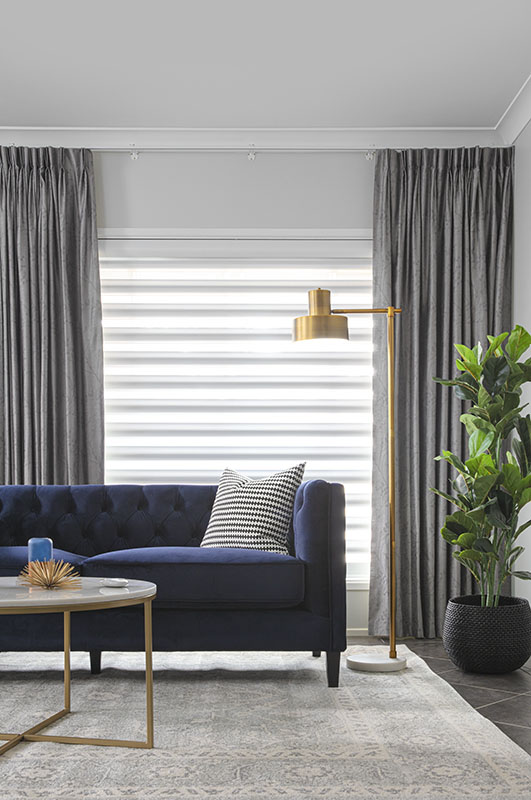 "Dealers that are part of the Alliance Programs also have access to innovative tools and a dedicated sales and marketing team to enhance business development and coaching," says Meharg. "One of the key components is the dealer portals where retailers can access a variety of resources, tools and support information. A useful tool the brand is about to roll out to its dealer network, is a new electronic quoting system that will allow the retailer to easily quote customers in the home, showroom and on the road. Another tool dealers can use is HD Live, which is an interface to electronically order, check status updates and other information about an order."
"As leaders in the industry, Luxaflex Window Fashions is committed to providing Alliance Programs dealers with consistent support," says Meharg.