Deep in the heart of Melbourne sits Two Melbourne Quarter, a cutting-edgetowerdesigned as a destination for people to work, play and thrive. The development has achieved a coveted 6-Star Green Star Communities Award from the Green Building Council of Australia – the highest sustainability rating for precincts in Australia.
Functioning as an active commercial, residential and retail destination, Lendlease's dream for the project was to blur the line between built form and nature, providing the neighbourhood with a sustainable and vibrant place to live, visit and play.
Designed by Australian architects Woods Bagot, 2MQ – the third out of seven commercial and residential buildings in the Melbourne Quarter precinct – features a glazed façade and emphasises agility through collaborative workplaces and tech-enabled indoor and outdoor sanctuaries.
With a strong focus on sustainability, automated technology and energy efficiency were of utmost priority during the design process of the 30-level tower. Somfy's animeo KNX System contributed to the development's Sustainability Action Plan which included recycling 90 percent of construction waste and capturing stormwater for irrigation of the open green spaces.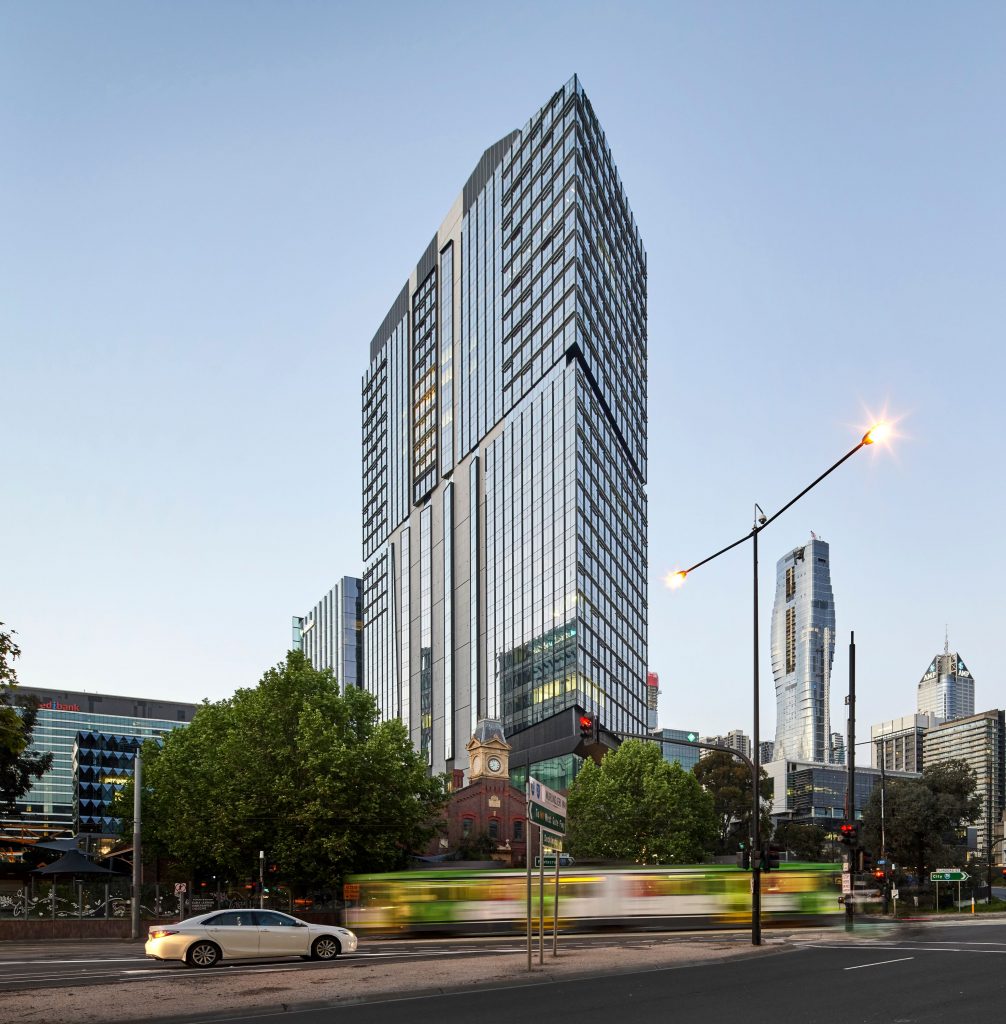 "Melbourne Quarter is our latest in next-generation technology-enabled workplaces and is one of Melbourne's largest mixed-use urban regeneration developments," said Matthew Mears, Lendlease's Managing Director.
A total of 1,000 Sonesse 40 WT motors were used in the project; selected as the motor of choice for its superior performance and quiet operation. Accompanied by 273 KNX 4AC Motor Controllers, the Somfy animeo KNX Blind Control System works seamlessly with the BACnet Building Management System to control and communicate between the building functions, optimising both occupant comfort and energy consumption.
Somfy Commercial Expert DAAC installed the 3,000 Sonesse powered roller blinds, manufactured by Vertilux. The blinds used EuroVision Metallised Kiev Fabric, made from 100% Trevira CS, making it inherently flame retardant unlike other alternatives which use chemical treatments.
"This unique attribute is the clear visual aspect the occupant has while the metallised backing significantly reduces glare and heat transmission inside the room," revealed Luca Fortunato, Commercial Manager at Vertilux.
Somfy provided support at every stage of the process, with its Projects team and Somfy Services team installing and commissioning the motors, switches and blind control system.
"With all large commercial projects, Vertilux works closely with our distributor and with Somfy to ensure the project runs smoothly and is completed on time," added Fortunato.
Somfy's KNX 4AC Motor Controller provides positional feedback for each individual motor output during movement and when reaching top- and bottom-end position. The system allows for the connection of different motor types to a single control hub. Its advanced operating mode means greater user comfort through local disabling of non-security commands as soon as local operation is designed.
"Two Melbourne Quarter is a great example of two building services working seamlessly together," said Somfy's Projects & Services Manager Joel Gray.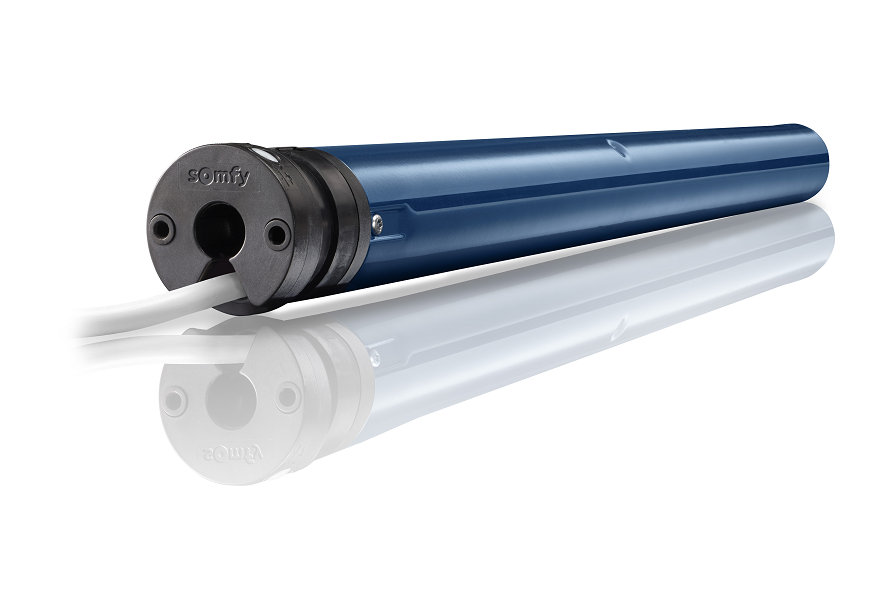 The Somfy animeo KNX system is particularly advantageous, giving added control and visibility of the system. Motors can be addressed, monitored and controlled individually, giving occupants the flexibility to customise their favourite blind position.
System maintenance can be completed with ease, with faults or power failures on motors or motor controllers communicated directly to the Building Management System. Additionally, motors and zones can be reconfigured through software, eliminating the need to rewire. The system can also be integrated with Audio Visual for conference and meeting rooms, allowing for blinds to be automatically adjusted according to audio/visual requirements.
The Sonesse range of quiet motors is recognised throughout the industry for meeting the needs of even the most high-performance project. Somfy Sonesse motors are available to suit all interior shading applications.
Quiet, adaptable and intuitive, Sonesse motors are designed for all types of projects from commercial to residential, including new builds and renovations.
PROJECT DETAILS:
Location: 697 Collins Street, Melbourne
Type of Building: Commercial Office 51,700m2
Architect: Woods Bagot
Certification: 6 Star Green Star Communities Award
Commissioning: Somfy Services
Engineering Consultancy: ARUP
End Product: 3,000 roller blinds
Somfy Solutions: 1,000 Sonesse 40 WT motors, 273 KNX motor controllers, 66 KNX RTS cards, 154 Smoove RTS wireless wall-mounted switches, 8 BACnet/KNX interfaces
Manufacturer: Vertilux
Installer: DAAC
Builder: Lendlease
*Images supplied by LendLease