Launceston based interior designer Lydia Maskiell's mission statement of "creating understated and luxurious spaces" typically puts client requirements in sharp focus, so the renovation of her own home represented something special, particularly as its journey from empty shell to family abode was a little more demanding than is usually the case.
"We have a federation style home that was built in 1901 in Launceston, Tasmania. It was an abandoned old house that bore some resemblance to the Adam's Family home!" says Lydia.
"Prior to its revamp, it still had all its original character, which we fell in love with, and were able to look past its spooky features. It's a three bedroom family home for my husband Shane and me, our four year old son Harry and labradoodle, Oakley. We've modernised the home while staying sensitive to the federation style."
The 'traditional meets modern' approach also translated to the window furnishings brief for the project Lydia confirms.
"We love the more traditional look of curtains and wanted a more modern look to a traditional curtain for our new extension. We used a fabric that was in the adjacent living room, which lends itself to a more formal space. Rather than go with a more 'old-school' pleat, we chose a modern wave-fold as a subtle way to distinguish the new from the old. We wanted a fabric that was translucent, that would still give us privacy and that would be the complementary finish to our French doors."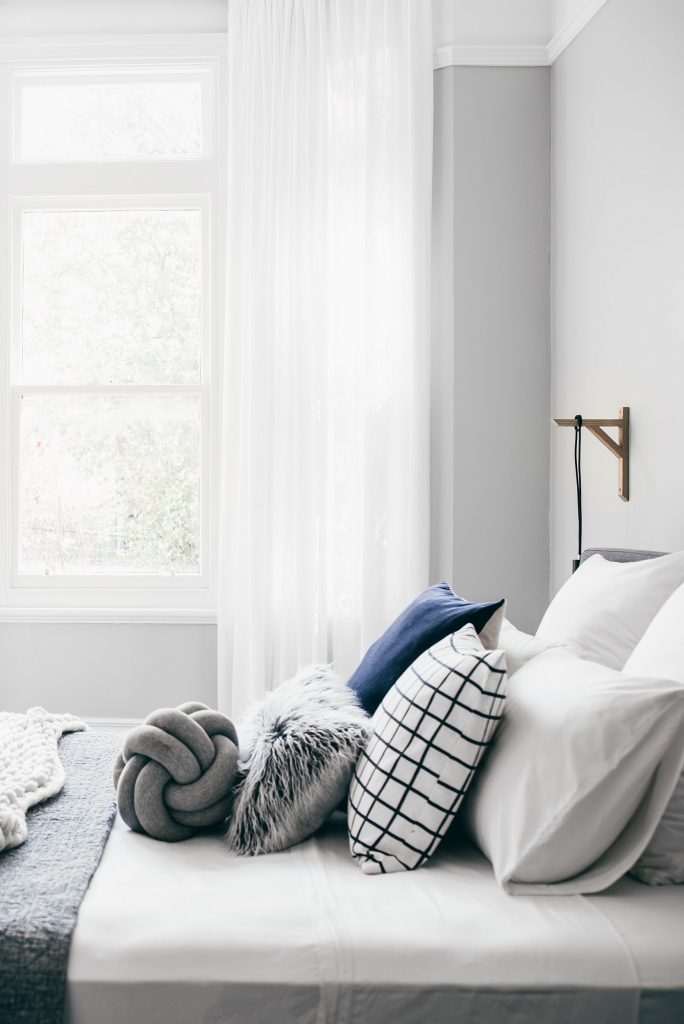 Lydia selected Wilsons Fabrics' Tuscany Parchment – Translucent, for the window treatments; the fabric is characterised by is sheer profile and subtle texture, which she describes as perfect for the project. "The material is also textured enough that is keeps the home private. We love the textural quality of the fabric. We used it for two bay windows, floor to ceiling with an exposed black rod for the older rooms and again in the new kitchen extension for the French doors that lead onto a deck." Given Lydia's professional calling, you would expect her standards to be exacting, so a positive outcome represents a solid validation of the window treatments selected, their installation and most importantly the overall effect created.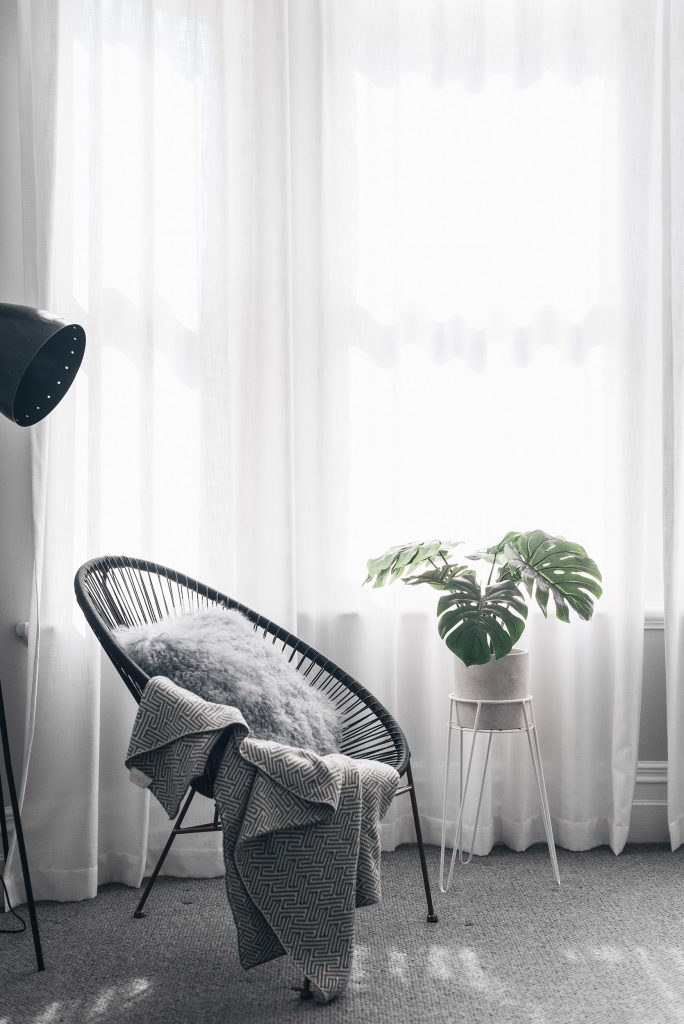 "We as the homeowners were thrilled at the result," says Lydia. "The window furnishings give the space the sense of formality in our federation style home that we wanted. They lift and finish off the interior beautifully; before the installation, the windows felt a little naked without the curtains. It's made a huge difference."
And just in case Lydia and family's happy response to their home's transformation wasn't enough, the project was also featured in the 'Top 50 Rooms' spread in the October 2018 edition of Australian House & Garden magazine.