Tony: Welcome Kathryn thank you for being part of WFA Ask the Expert series.
Kathryn: Thank you.
Tony: Kathryn how did you enter the window furnishings and textiles industry?
Kathryn: So I'm coming up for 20 years in January and my first job was as a customer service supervisor at Shaw Australia. I kind of got the job because I had past experience in textiles. I had done a qualification in pattern making for the clothing industry and I had my own business in Scotland where I made wedding dresses.
Tony: Wedding dresses?
Kathryn: Yeah, so I think that the textile part was attractive. When I first landed with Shaw, it was my first job in Australia. And it's been the only industry I've been in since I moved from Scotland.
Tony: So what were some roles before joining Ricky Richards?
Kathryn: My heart is in operations so customer service, operations manager, inventory management, and in the supply chain and where I sit now as General Manager.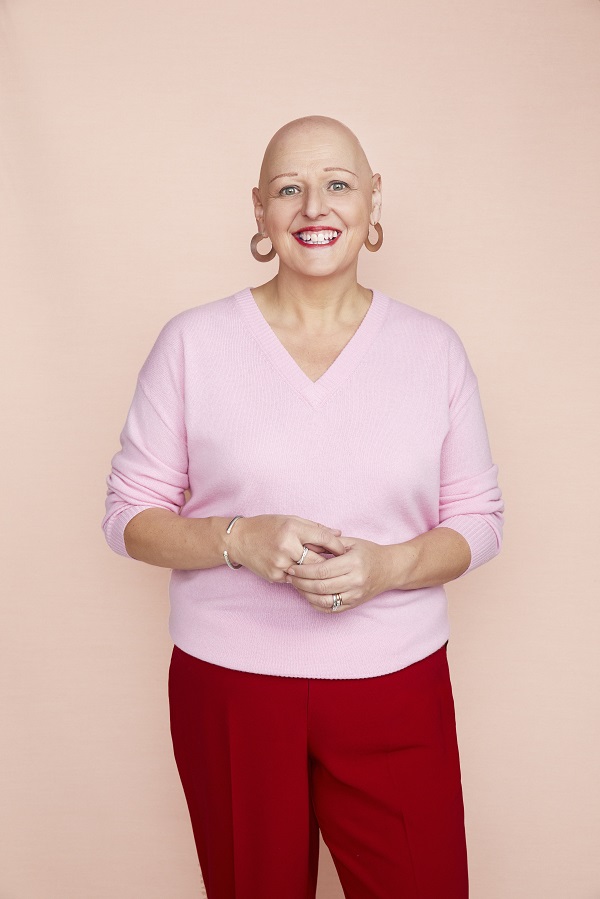 Tony: In more recent times, what have been some challenges of dealing with working remotely?
Kathryn: I think personally, just not being able to come back to head office and see the warehouse, the operational requirement. From a leadership point of view, the biggest challenge is just managing people. Salespeople don't like being locked up, they want to be around people.
So managing the mental health of our people has been a focus. Some people adapt really well, some don't. We've got people in our business who have worked from home their whole career, being a representative of a brand from overseas. So for some people, it's second nature and others, they need that daily trip to the office.
This morning, we did an online painting session, we bought everybody a kit who was working from home, and we did some online painting sessions. Everybody said how much they enjoyed it; it was only an hour each time, but it's just the fact that there's no business talk in it, it was a bit of fun. Everybody was commenting how terrible their paintings were, but the human connection was really important.
I think there are so many great things happening over video. So whether it's team meetings, management meetings, we do a beer o'clock on a Friday at four o'clock.
There's a lot of opportunity for connection and all the managers have that moment with their people where they start talking about the challenges they're having, and it could be personal or business.
I think the greatest challenge that parents have had is home-schooling, and trying to home school as well as have meetings and feel professional. I think they put themselves under more pressure than the company does. And I think that's been the biggest challenge for them as they struggle in two roles as a parent and an employee.
Tony: Can you share with us your role? What you do over a week?
Kathryn: So I'm the general manager. I feel like I'm the one that is just there to support the team and to keep everything going along. My management style is not to tell people what to do. I'm very much about teamwork and collaboration. I truly believe that our biggest asset is our people. And so, for me, getting the team collaboration going and making decisions that benefit the business is really important, rather than a decision coming from myself or Ron (Gottlieb). It really is a collective effort.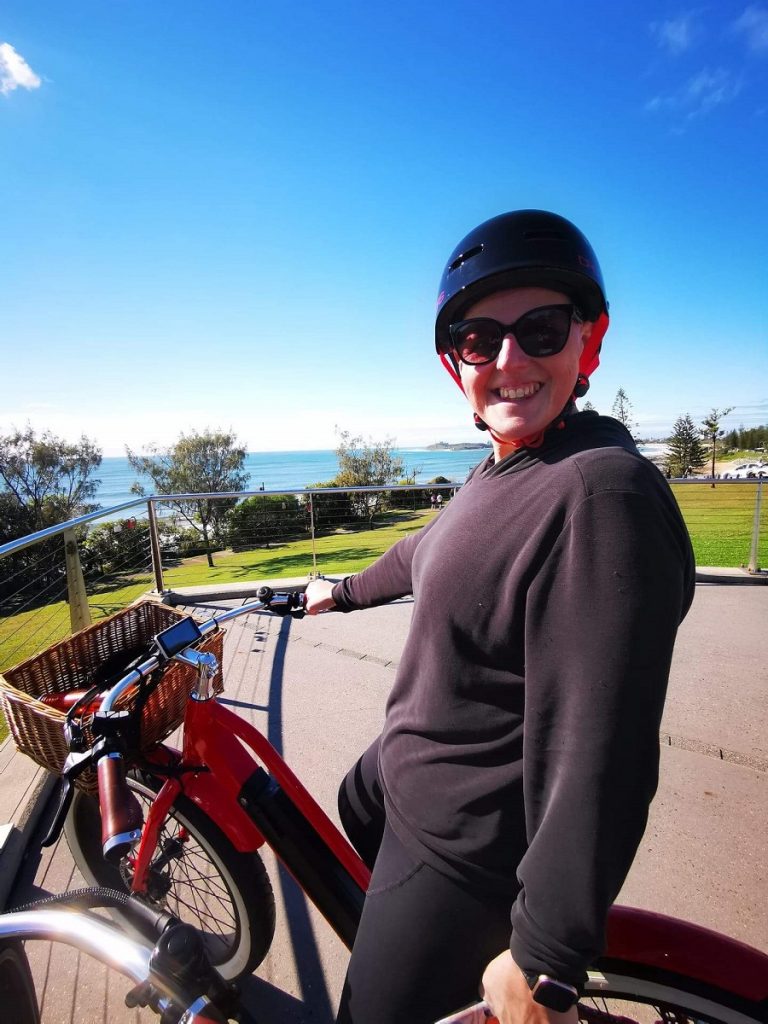 Tony: Being in Queensland, you've had to show a lot of empathy when speaking with other states considering their lockdown situation, how did you handle that?
Kathryn: I've had a few conversations about that, because in this past few months, my mum turned 70, and we had my parents' 50th wedding anniversary. And when everybody was in the toughest of lockdowns I was celebrating, having a party with them. So I've been very conscious about putting anything on social media as I knew that there were so many people suffering. I've been surprised that people said they actually wish that I had shared it.
Tony: That's very conscientious of you, because you have to show that empathy. And I think I would have appreciated that. How has Ricky Richards managed during the lockdown?
Kathryn: I think we've done really well, like most suppliers, I think. Business has been very good over the last 18 months as people spend more money through their homes. We've always been a stock supplier and held a fairly good stock holding, nothing has changed in that respect.
Supply has been the main challenge, the lack of raw material. That's a part that's starting to bite us. But it's not so much what we've got on order, it's keeping up with supply or managing raw materials. We're quite lucky, most of our suppliers are long-term contacts so it's a very open dialogue and we can really manage that relationship. But we do have some products in the print industry that come from the small mills, and they're the ones that can't support you, and you just make the choices on whether you are going to carry that product or not.
Tony: What will the Ricky Richards organisation implement in regards to vaccination policies as we move forward? Because that's a very difficult situation at the moment with most companies and people in general.
Kathryn: We went to our team quite early on and asked them what their intentions were. And that was a bit before the New South Wales Government set many mandates. I got a feeling that most people did want to get vaccinated. There was a bit of hesitancy with a few and we have had conversations, but I think we're now sitting about 85% fully vaccinated. And I think by the first week in November, we'll have everybody vaccinated. We are obviously having a conversation now about having visitors to our site who are vaccinated, and the return of staff to the office.
Tony: Regarding staff and recruitment, Kathryn, have you found that a challenge? And what have you implemented to overcome those challenges?
Kathryn: So we've had two people start with us in the last three months and both started in lockdown. We had our induction plan set up for online remote induction, which was interesting. We got a lot of feedback from the first one so we learned our lessons for the second. I think what we have learned is the differences of when somebody is inducted into the business directly, coming in and feeling that the vibe of the office, the culture.
Tony: Do you participate in trade shows? How successful are they for you? And what strategies do you employ?
Kathryn: Trade shows for us are not about going to a show and selling products or selling anything on the stand. It's about people coming to visit us to see who we are because we're a very personal company. Some of our customers don't necessarily travel, or they might be in a remote area but they'll make the effort to come to a show. So, for us, our measurement of success is usually how many people came to visit us. And it's the return on effort. I won't say it's a return on investment, because we know we've got to invest every two, three years, but purely about effort and the feedback we got and what callbacks or activity was generated.
Tony: So it is based on relationships. Very good. And you advertise in Window Furnishings Magazine – why is that?
Kathryn: For us because we are a direct wholesaler, there are a lot of customers that receive the magazine who are not ever going to spend a dollar with us. They're going to spend their money with their manufacturers, our customers. We do get a lot of activity when it comes out with calls to customer service, or email asking about something they've read in an article in the magazine or something that we have advertised. So we don't track any direct metrics, but we certainly see activity, and we know when we're launching something, we tend to get noise. The other part is it's about supporting the industry. So for us, it's more about being part of it and being visible rather than measuring everything by return.
Tony: Kathryn, what would be your greatest achievement throughout your career?
Kathryn: It's really hard for me because I'm not very good at beating my own chest, but I feel that the time I've had at Ricky, which is eight years now, we've done some wonderful things within the business. The business is very different from when Norman was around. Ricky still has the family feel, but it's moved on to be self-sufficient and allowed some really good people to make their mark at Ricky. And that's probably the most pleasing thing, to see the growth in the team. It's been fantastic.
Tony: Ron is a very inspirational person. What's it like to work with Ron?
Kathryn: Very much inspirational. It was because of him and his team of women, which is one reason why I approached Ron for a job here. I watched them from the outside and when I went to the shows and it was always Ron and the girls. I love that, I thought it was very inspirational. I think I have personally learned so much from him because I think I have a certain way of doing things, and I can probably be a little bit dogmatic about how I want to approach things. Ron is the complete opposite. I think what happens is we balance each other out, it's quite a nice relationship. And Ron has always wanted to maintain this family feel within the business, and that's never been lost.
Tony: Other than Ron, which people have been the greatest influences in your life and why?
Kathryn: I grew up with a very strong mum, and my father worked on an oil rigs growing up. So I grew up primarily with a strong, career-driven woman. And I didn't know any different. In this industry, the boss that probably had a big impact in the early days was [Shaw CEO] Ross Levinsohn. He was my boss at Shaw and he was a really good mentor to me. I was 28 when I arrived with a backpack, no family here, and Ross became almost like a surrogate father to me. He is very generous with his time, and very calming in his influence within business. I think I got to see how you can lead with an impact without having to have a lot of noise around you. I think he is a very kind, gentle, measured man, and he could actually achieve great things for the business. I am lucky I can still call him my friend.
Tony: Lovely gentlemen. Very inspirational. What are your passions outside of work?
Kathryn: I still sew, so I like to try to make time to dressmake for myself and do a bit of quilting. But since I moved to Queensland, my husband has got me into CrossFit and I'm quite enjoying that. And we've just bought some electric bikes. So we're kind of exploring the Sunshine Coast. Just enjoying where we are.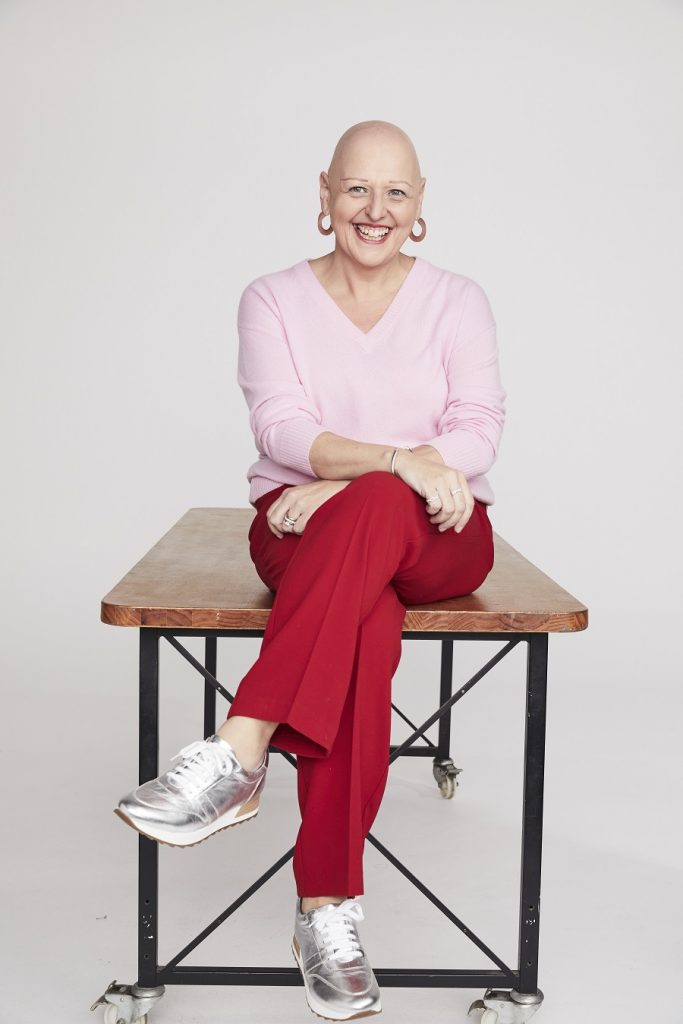 Tony: So what does the future look like for yourself, and Ricky as we move forward?
Kathryn: I feel like the future is very rosy for us. We've been working on quite a few products. But that's for the general business and they will be launched in the next year. We've got a few new things happening for window furnishings. We launched our Bliss collection this year, which is our solution-dyed acrylic upholstery fabric, and that's been going well.
Tony: And what about the future of the industry?
Kathryn: One of the things I am hoping will change is that we will see the emergence of more female leadership in this industry. Neither the Blind Manufacturers Association of Australia (BMAA) or the Specialty Textiles Association (STA) have female representation on their boards. I find it disappointing because there are so many worthy women in both industries, who are running very successful businesses or working in very successful businesses.
Tony: Why do you think there's a roadblock?
Kathryn: Well, I think the two organisations are very different. The STA board changes every year. And I did put myself forward three, four years ago. And I have as much as a part to play in making those changes, but it's really been the way the processes are done. In the BMAA it's been the same board members for some time. So I don't know how that would need to be changed, to get better representation, not just improved female representation, but younger members of the industry as well. I think that diversity needs to be had, so the organisations are more relevant. I would totally expect the guys of the industry who have been around for a long time to be involved, but it'd be just nice to see a bit more youth coming through. And I don't even classify myself as young. I think I'm getting a bit old now. But it would be nice to see more diverse representation.
It'simportant because I have been interviewed a couple of times for International Women's Day and I've said the same thing. I grew up with a mum working, my headmistress and teachers were all women, the Prime Minister was Margret Thatcher, and I had the Queen head of the country. So I knew no different, women just did it. And I never felt like women couldn't do it. So back to your question, what are the barriers? I don't think there are any.
Tony: I've been in the industry for over 30 years and when I joined the only female was probably at the reception desk.Things have certainly changed, butI still think there's a long way to go.
Kathryn: I totally agree.
Tony: Kathryn thank you for your time today. It's been great to meet with you and find out a little bit more about yourself.
Kathryn: Thank you. Appreciate it.