Vito's success story goes back to his arrival to the country as a 19-year-old where his worldly possessions fitted into a cardboard suitcase. He had left home at the age of 16 to work in construction in Switzerland, before embarking on the long journey to the foreign shores of Australia.
"I had saved up some good money from my construction job, I thought enough, but at the time the Suez crisis was going on, so our boat took 28 days to sail to Australia. By the time I arrived all my savings had gone," he told WFA.
When Vito arrived in Australia his sister gave him $10 to get him on his feet. In 1968, after working in a series of manufacturing jobs including one at Repco, Vito had entered the Window Furnishings Industry at Alpha Blinds and began the long career that would lead to the formation and success of Vertilux. It was while he was there that his relationship with Ross Lava was formed, initially through a shared supplier.
Ross was fabricating vertical blinds and approached Vito to discuss expanding his capacity to include Venetians. The two men agreed to focus on their areas of expertise and formed the business that ultimately became Vertilux.
The company grew rapidly, and a series of new factories were acquired and then outgrown. As growth continued, Vertilux had its challenging moments, particularly in the early '90s when the recession started to bite and customers went under, owing significant sums of money.
"Those were tough times, and we were on the edge of bankruptcy but I was fortunate that I had a factory paid off, and a house paid off, and some money in the bank."
After Vertilux managed through the recession, Ross and Vito put in place plans to ensure that they were not so reliant on external customers, establishing a retail chain called Blindstyle. While Blindstyle did not work out the way that they had planned, Ross and Vito were presented with another opportunity in the retail space when one of their customers, Victory Curtains and Blinds provided an opportunity.
"They approached us and offered us the opportunity to take a share in the business," he says.
"The Victory acquisition would not prove all smooth sailing but having a retailer as a partner helped to smooth out the ups and downs of a business that was becoming more and more prominent in the commercial market."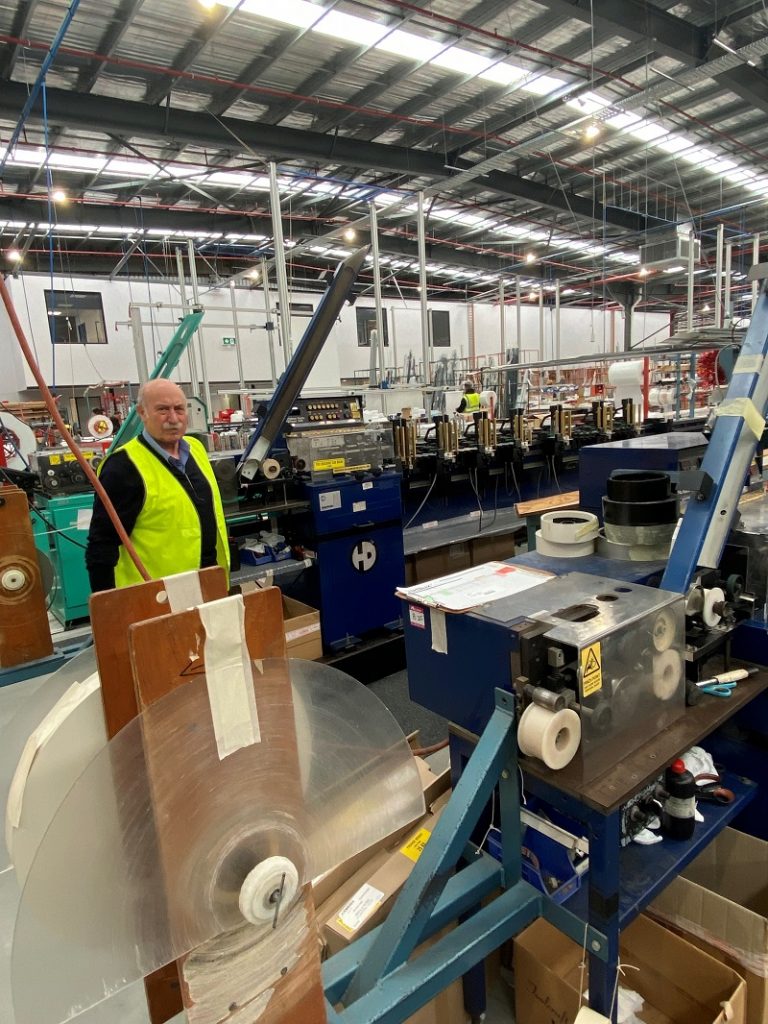 In the years that followed Vertilux established itself as a reliable supplier to many small retailers in Victoria and elsewhere in Australia. The core of the business was focused on specialised products for the architectural and designer market where the name Vertilux has become synonymous with innovation and engineering excellence.
"I was happy to continue in the business, but together with Ross we decided that it was time to sell so in 2016, so we put the business up for sale through an agent. There were several interested parties and Hunter Douglas was the best suited to take Victory and Vertilux as a package and so became the successful suitor."
Vertilux is well known for its success as a wholesale fabricator specialising in the commercial and architectural space and Vito's talent in product innovation led to the development of unique and patented components. He credits the company's success in the commercial market to its focused approach.
"It's not about sending your sales consultants out to do hundreds of specifications; you have to concentrate on a few," he says. "You need to help write the specifications; build relationships and concentrate on key jobs."
Vertilux's innovation didn't go unnoticed with competitors. "I was the first one to invent the double brackets, spring assist and multilink system and as soon as we started using the systems people started to copy."
Vertilux protected its patents vigorously over the years, but Vito still believes that the company's true advantage was the way it looked after its customers.
"Many of those customers have been with us for many years and are incredibly loyal to Vertilux. I believe that we have rewarded that loyalty by supporting them and I know that under the new management this approach will continue."
"The key for our business was to always stay in front of others in service, quality and to support the customer. Vertilux will always go the extra mile, make the changes and rush an order through when needed. We keep our customers satisfied and that stops them going elsewhere." Vito is in no doubt that the new management team will continue to maintain the DNA the Vertilux brand is renowned for.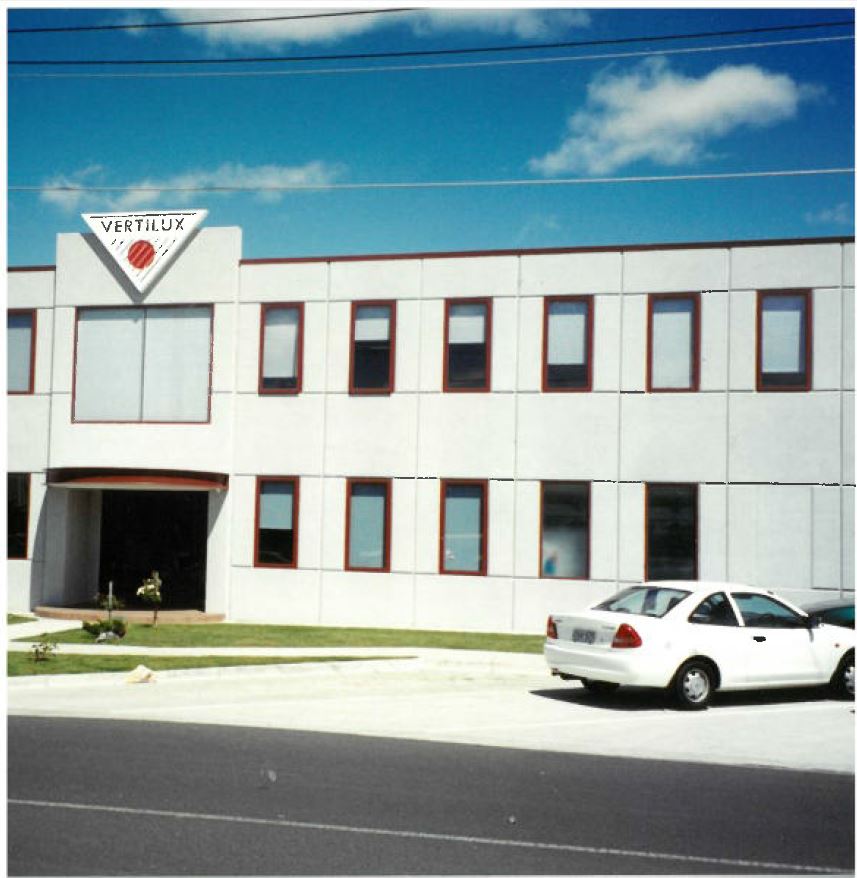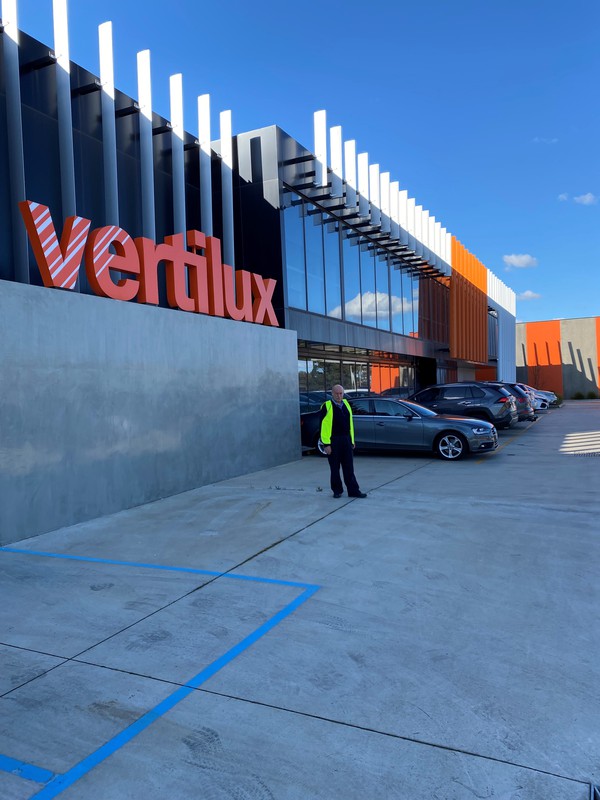 Vito believes he is transitioning to retirement knowing Vertilux is in a good position, with ample opportunity for improvement. The factory is full of people who have worked for Vito for 20 years and more, which connects nicely with the tenure levels at Hunter Douglas. The business is well established in its markets and Vito has helped the new management settle in with both parties learning from each other. The new team will take the business forward with improved systems, quality and service. "For me this business has a great future," says Vito.
Although he will be stepping back, his sons Luca and Michael remain with the business in a part-time consulting capacity so the Fortunato family will continue to have an influence on the business.
"It is better for both of us rather than a sudden change," he says.
However, before he retires at the end of the year Vito still has a few projects to finish
"We have just introduced a new PET fabric and that is the future, the one which I like."
Vito's plans for retirement include spending time on acreage down on the Mornington Peninsula near Red Hill.
"It will keep me busy. It's 15 acres with a nice house, a nice kitchen and bungalow, which was once a cooking school. We installed a wood oven so we can have pizza when the boys come to visit."
All that remains is to wish Vito well for a long and happy retirement.