WFA: What is your working background and how did you get involved in training for the window furnishings sector?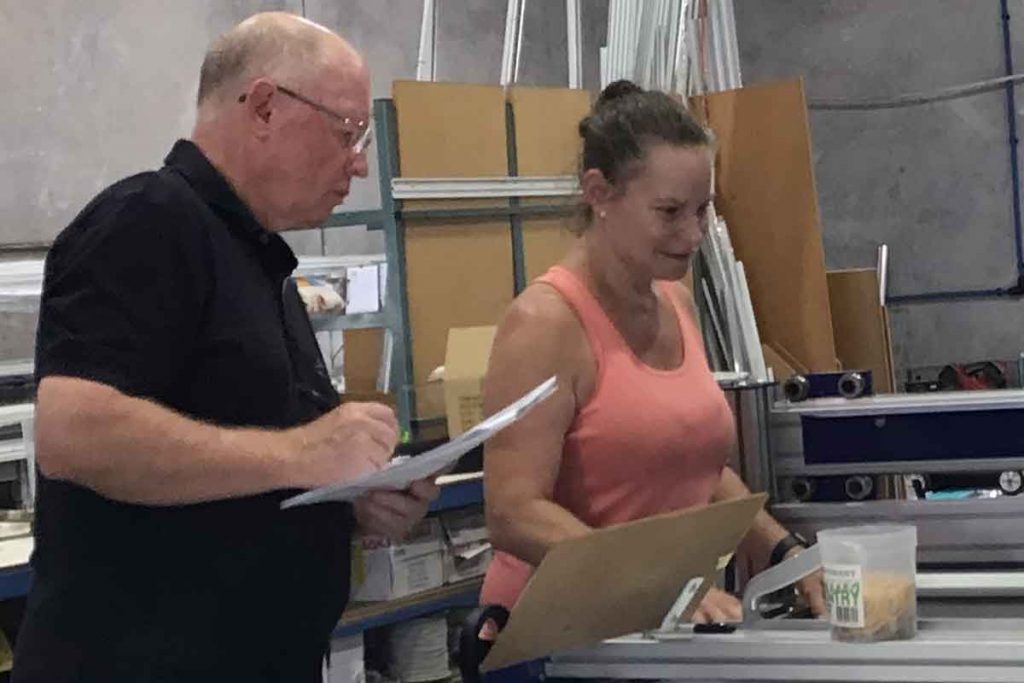 Richard Waring: I have been involved with this industry on a continuous basis since 1977. I started in Sydney as a sales rep for a manufacturing retailer, then joined a national wholesale security component supplier. After that I had my own manufacturing retail business in Victoria, worked for a wholesale awning manufacturer in Victoria and Queensland, was a contract installer to major retailers in both those states, then a rep and product trainer for national wholesale shutter, blind and security business based in Qld. I was put forward when Frontline put a call out for industry experts to deliver on the training initiative, and now I am a Certificate III trainer in Qld for Certificate III in Blinds, awnings, security screens and grilles.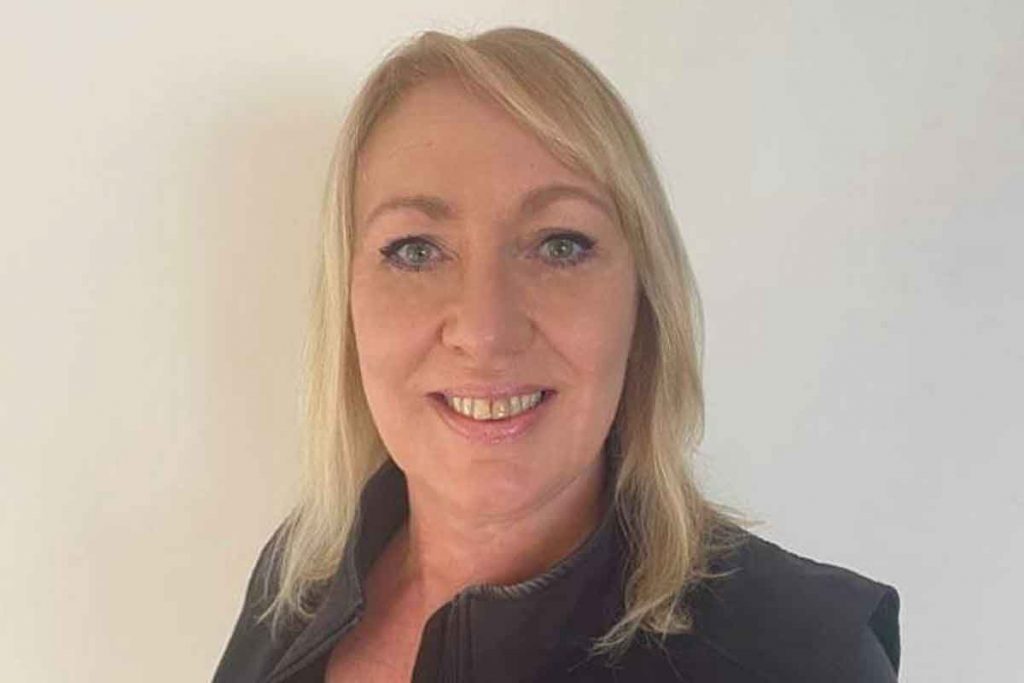 Dot Grantham: Straight out of High school I applied for a job at Dollar Curtains, never believing I would get the job, but I got it and I absolutely loved it as it was such a challenge. Later I moved to Victory Curtains & Blinds and from there into wholesale. It was with The Roman Empire that training became a big part of my role. We travelled around the country delivering our little "show". When I went to work at Lifestyle Blinds & Shutters, training ramped up with visits to our larger retailers and ultimately "Shutter School" with Richard. It wasn't long afterwards that Frontline contacted me through Richard and as they say, the rest is history.
WFA: Tell us a bit about your day-to-day process?
Richard: I have a two-week cycle of visiting students and engaging them in training at their place of employment, which often commences at 7:30am. That could be in Gympie to the north, Gold Coast to the south, as far west as Toowoomba, and everywhere in between. The training can be learning, activity based, or observations of their work, as well as instruction.
We have just started new students in NSW and Townsville, so some of my time is spent supporting them remotely now too.
Dot: The role is quite broad and encompasses a lot of travel as we trainers go to the businesses to train our apprentices in-house or onsite. I will see people one-on-one who are the only apprentice in the business or larger classroom-style sessions also arranged in house. Of course, there is also a ton of paperwork as we check and double check the learning delivery.
WFA: How are the industry, businesses and staff, taking to the programs that you help deliver?
Richard: There has been an increasing willingness for business owners to invest in their staff through this training, and they are pleased with the benefits gained in doing so. Valued staff respond more positively to business requirements and pressures, and the training we provide helps to improve efficiency and productivity across the manufacturing floor, sales journey and installation process.
I asked the employer of a recently graduated student his opinion of the course and its impact on his employee. He said he could see a noticeable increase in his knowledge and confidence, to the extent that he now takes care of all their wholesale customers. This student is in his early '20s.
My recently graduated school-based student was highly praised by his father who has decades of industry experience, saying he can confidently leave him to install product on his own without needing to check on him.
DOT: I doubt anyone would disagree that a formal qualification has been sorely needed for a long time, so engagement from the industry has been wonderful. Because we can tailor the program for different businesses and different staff within those businesses, we aren't limited in who can be trained. We can offer the course to sales, admin, production, or installation staff.
WFA: What are your greatest challenges within the training sector?
RICHARD: Customers wanting more specialised units that relate to their unique requirements. Usually we can adapt the units we have to deal with that adequately, sometimes not. This most often happens when a business is highly specialised and wants a program that goes outside of the bounds of the nationally recognised training program.
DOT: That there aren't more trainers! This is an exciting time to come on board as a trainer and we need more and more as the industry is really engaging with the programs available. The beauty of becoming a trainer is that the flexibility isn't just in the program, but in the people involved.
WFA: How did you manage training in the pandemic and through lockdowns?
RICHARD: I am fortunate that here in Queensland we have not been as restricted for access to students like some other states have. Video calls and phone meetings can be useful, but I found that our "hands on" type students did not deal well with it generally speaking, unless there was no other alternative.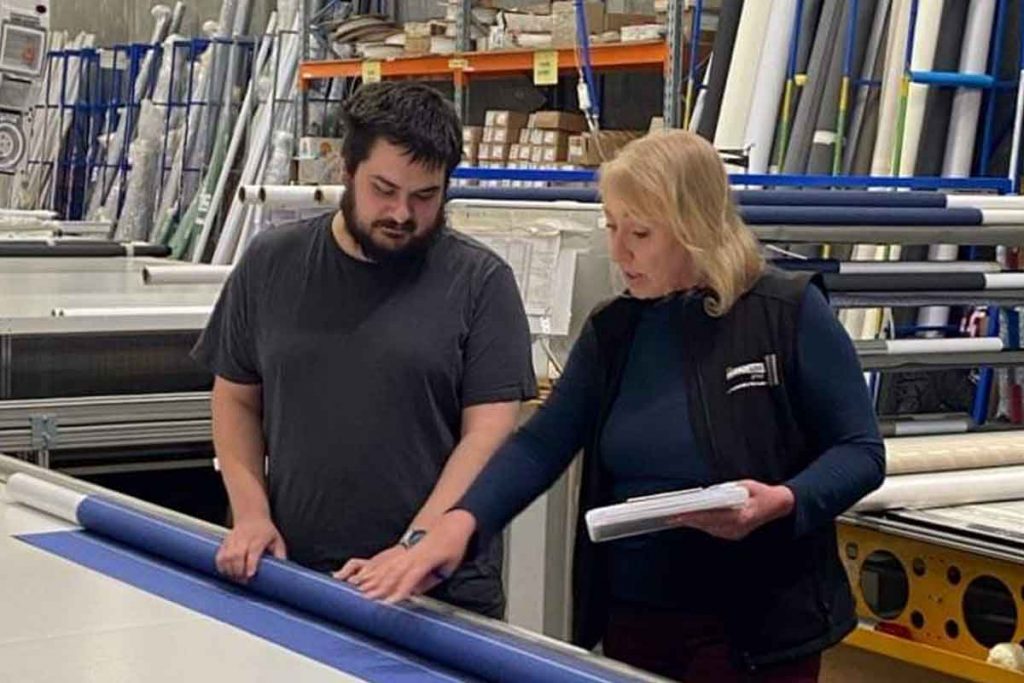 DOT: Well, it's fair to say it threw a spanner in the works especially here in Victoria. That's when we started using online platforms such as Zoom and Teams to conduct face-to-face training and it's been great. Now we are free to move around again I am still using it for more remote people. It has enhanced our offering and it certainly gets more work done more quickly.
WFA: Staffing seems to be a concern with many businesses at the present. How can trainers and the industry work together to combat this?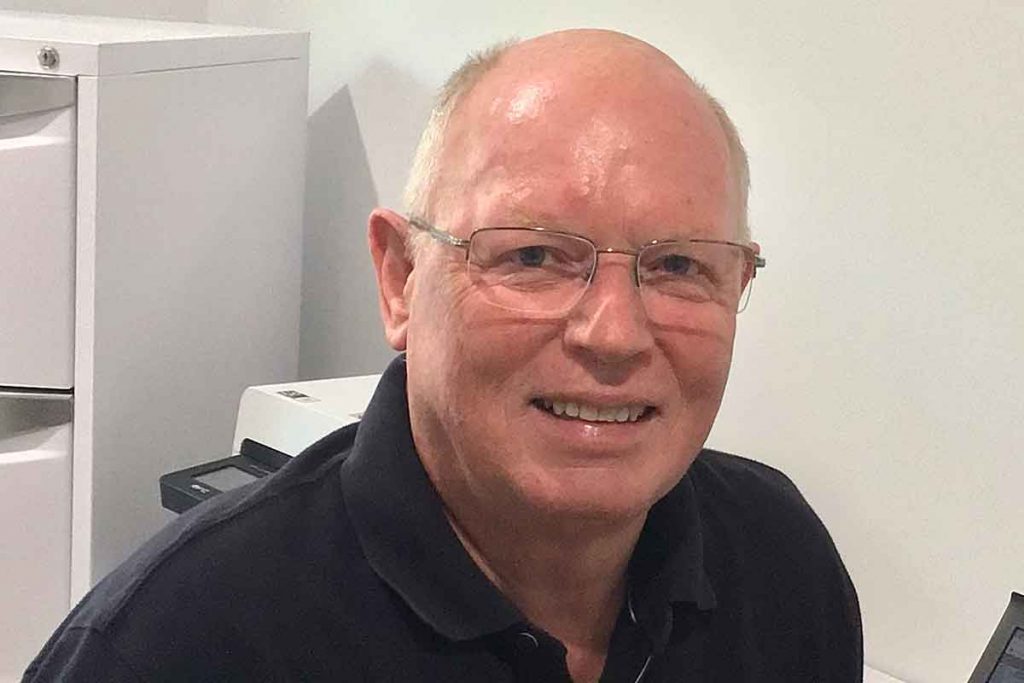 RICHARD: The question "do you know any installers?" would be asked of me every second day. I wish it was a quick fix but it isn't, as you know. We can assist business owners in fine tuning suitable staff for sales, manufacturing or installation roles to be more productive and actively involved.
We partner with MEGT – an apprenticeship support coordination organisation who can also help with partnering apprentices with businesses, where we provide the training and industry induction.
DOT: Training certainly helps with staff engagement and commitment. It gives all the parties more skin in the game and really encourages and uplifts the participants. Training gives the apprentices so many more skills and insights into the whole industry. For example, taking production staff and giving them the "why" in what they do, the importance of being vigilant with where the chain sides go and why the customer would choose a certain side. There may be a baby's cot to consider, a person with a disability that can only access the chain from one side. Also there are other examples, such as an installer who gets real insight into the manufacturing processes and use those skills to "top and tail" a roller blind to avoid a rework or an administrator that can confidently talk a caller through an issue. Teaching people more and keeping them is critical to success.
WFA: Tell us a bit about what you do in your spare time?
RICHARD: Spare time? What spare time…lol
You must take time to recharge and clear the cobwebs by doing something you like on a regular basis. My latest "attention grabber" is four-wheel driving and camping. I am currently setting up my new DMax to do just this, great fun.
DOT: I have great family and friends who drag me out of the house on weekends as I tend to spend too much time with my nose in books and online newspapers. We live on the beautiful Mornington Peninsula, so we spend a lot of time exploring our area. Besides family, my one true love is Formula One, and Covid aside haven't missed a single Melbourne race. I was staying up all hours to watch the International races and losing too much sleep before I finally decided to get back to the real world and watch replays instead. In the future I hope to see a few races in different countries.
WFA: Which people have been the greatest influences in your life and why?
RICHARD: My parents by far! Dad for his commitment and drive, Mum for her quiet determination and sense of humour.
DOT: I will have to nominate from the industry as I have spent more time in it than not. The Crosby family who gave me my start, their product training was excellent. They also sent me out as a measurer when it was a role still dominated by men. Tony Cassar at Victory whose high standards sharpened my skills, he was very good to me when I needed it. To Don and Susi at The Roman Empire whose commitment to quality and training really set me onto this path, also they couldn't have been more fun to work for. Finally, Dave Morris at Lifestyle who was very supportive and a calm and great mentor.
WFA: The window covering industry has seen many changes over the years. Where do you see window coverings heading?
RICHARD: If I knew that answer I'd be rich! However, I think there is a strong trend towards more window coverings, of all types, being automated and connected to home automation hubs. Those products are becoming better suited to that need and are becoming more affordable.
DOT: When I was starting out, we still sold more soft furnishings than blinds. It was common to have Austrian blinds in the living and bedrooms with a matching custom-made bedspread. I'm not sure many people would even know what Austrians are anymore. The rise of Verticals, Slimline venetians and other products that have now taken a backseat to rollers and shutters. The increasing uptake of sheer curtains and automation.
Australian Made products are starting to come under real threat and investing in the home-grown industry is vital to counter this. Knowledge and training are the answer. Convincing consumers that a fully qualified tradesperson made and installed their blinds is better than a few dollars savings to them.