Tony: Jim Terrell thank you for your time today and your involvement in the Window Furnishing Australia Magazine, Ask the Expert series.
Jim: You're most welcome and thank you for inviting me.
Tony: So Jim how did you first get into the window furnishing industry?
Jim: As you probably can hear from my dulcet tone, I was a born and bred Pom, based in London where my father had a fairly big business in apparel and clothing. So I've always known fabrics, I trained as a pattern cutter and designer in London and when I moved to New Zealand in 1981 I got a job selling curtains. After a couple of years learning the trade I started my own business in Auckland and had that business run successfully for about 23 years. And then when I sold that business to my business partner I moved to Charles Parsons and have been with Charles Parsons for the 18 years after that. I've actually only ever had three jobs in my life.
Tony: And what can you tell me about a typical week in the life of Jim Terrell at work?
Jim: As the Australasian Homewares General Manager, I have staff from Perth all the way through Australia and through New Zealand, in both islands, north and south. I have sales managers in New Zealand and Australia and a couple of product developers, one in New Zealand, one in Australia. The business covers drapery, linings and upholstery and also the Rapee brand which is now Rapee cushions and also Maison by Rapee cushions. Zoom is the new normal, but prior to Covid-19 I used to travel every two weeks backwards and forwards from New Zealand to Australia. These could be strategy meetings and reporting to the Board who are based in Sydney as well as customer visits if we're not locked down.
Tony: In this period Jim, you've had to deal with people from other countries in a very new way. How have you found that, given the Covid-19 situation?
Jim: Everybody is in the same boat, and I've found that people are extremely forgiving and very helpful. For instance, freight has been a nightmare and Covid internationally has affected production, particularly in places like India, and in the first instance China, and other countries that we deal with in Europe. But despite this I have really found that people have been understanding and have been very kind. I think our customers are also passing this information on to their customers at point-of-sale that there could be delays. It has been challenging because every now and again you get someone that's not quite so forgiving, and they want to talk to the man at the top and I've had my ears roasted a couple of times.
Tony: Now that you're not travelling how you have effectively motivated your team in the different countries that you deal in? Jim: We have KPIs. Our sales team has a very clear picture of what I require from them on a monthly basis in terms of an expectation that they perform at a certain level. At the moment I've got two reps in Melbourne who can't hit all those targets, but there are other things they can do. They can stay in contact with their customers either online or phone calls. Most of these customers become personal friends, so they have their mobile numbers. So staying in contact with people, seeing if they can help in any way, is very much the approach in terms of our contacts in Victoria. Thankfully we can continue to operate our Thomastown warehouse even though we have reduced staff there. We send our customers regular EDMs on our digital platform to keep them aware of any challenges or issues that we're having. It's been about keeping people informed so they don't get disappointed.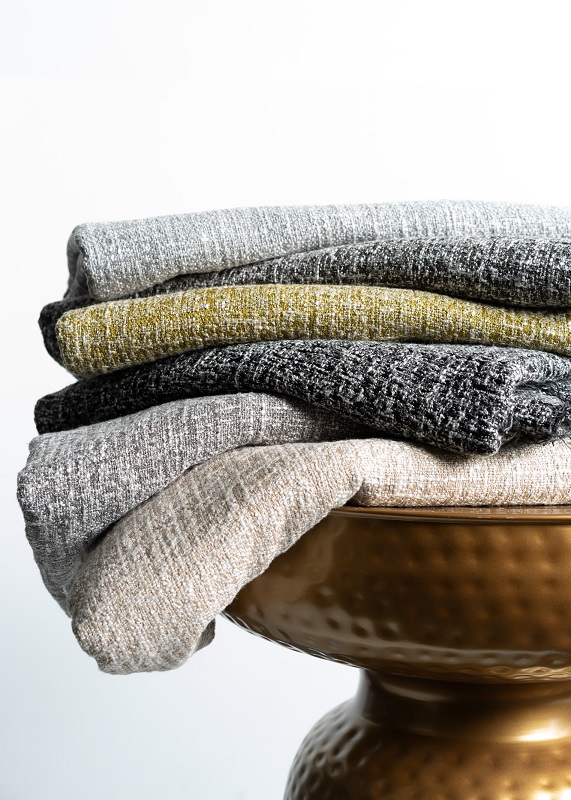 Tony: I found that during this period people have become closer in many ways and have been able to talk more in depth about their personal situations. What's your take on that, and how it feeds into business, if at all?
Jim: Very much so. I know most of the key players very well now from doing the job for many years. The smaller customers you don't see as much, and I do have to say that I think the regional customers in many ways have been affected worse than some of the bigger players that perhaps have a stronger financial base. Of course the bigger customers typically have more sophisticated digital platforms that allow them to trade online and I think that's been useful. Some of the smaller customers don't perhaps have that strength and they are the people who have reached out to the reps and expressed the fact that they have been doing it tough over the past year and Australia has had significant challenges with bushfires and droughts and other things.
Tony: Certainly, that's a good assessment of the current changes. Staying on a personal note, looking back Jim, what in your view is one your greatest achievements to date?
Jim: Well it's quite funny but when I drafted a few notes, I absolutely had to say the birth of my children and getting married and of course, however I have more than one child, and had more than one wife! I'm a keen fisher and I think getting my first marlin to the boat and then letting it go is probably high on my list of things I tend to remember in the middle of the night. I'm an outdoors type of guy. I love to sort of get out there and do a bit of boating, a bit of fishing. I coached rugby league for about 10 years and you know that was really enjoyable in that coaching position, something I never thought I'd ever look at but something that I really enjoyed.
Tony: And how big was that marlin?
Jim: Well the first one I caught I let it go, it was about 100 kg. And then about two years later I hooked and landed a second fish in a competition that was 124kg. Last year I hooked quite a nice marlin and I had it on for about 45 minutes. I got a lot of that on camera; my wife recorded it. That was classic.
Tony: What can you share with us about some of your most difficult business challenges over the years Jim?
Jim:. Exiting people without a doubt is always the toughest thing for me by a country mile, it is very, very difficult. And it stays with me and I'm sure it stays with all people; it really is a tough thing.
Tony: I know when I was at Victory, we used to always ensure that we carried out exit interviews with anybody departing because we tended to find out many things from those exit interviews. Do you use out those types of strategies?
Jim: Absolutely. We have an independent HR department that sits to the side of the various business units. Staff members sit an exit interview no matter the reason they are exiting. Even for people who are retiring or going to another job, we still carry out the exit interviews. Yes you're quite right, it is interesting and informative.
Tony: Exactly. Sometimes a lot can be learned from those comments, can't it?
Jim: Correct, absolutely correct.
Tony: What are the critical changes you have seen over the last five years, last five years or so in our industry?
Jim: There are probably two things. Firstly, a key driver has been China, and the influence of China worldwide has been significant. If you look at the cost of living, the cost of living has gone up but the actual average price point sale of a curtain or an upholstered item has probably hardly changed in the last five years. It also seems younger people coming through are quite happy to buy cheaper and then in a couple of years replace with something else, to freshen the house up and so forth. Our parents used to look for quality first and select a product that was going to last a few years so there has actually been quite a change in the type of products we now buy to reflect the needs of the current market.
Secondly, the other major change is the arrival of the digital age and the changes that the digital platforms are creating across our various business. I was talking earlier about the strength of the bigger customers, that allows them to have a better digital platform. They work very effectively with SEO and digital platforms to get their messaging and their products out into the market. It's much more difficult for a smaller player to have such a profile and consequently they really get lost behind the four or five big players right at the top of the tree. This has allowed the bigger players to get bigger and as a result some of the smaller players are finding it very difficult in the market..
Tony: What's your view of the current state of our industry? And where do you believe it's heading?
Jim: I have to say again, I truly believe the bigger companies are getting bigger and stronger at the expense of "mum and dad" companies. Once upon a time they perhaps handed it down from mum and dad to son and daughter.
You don't see this much now, their sons and daughters want to work digitally, they don't want to be in mum and dad's curtains shop. With the big players and the strength of their advertising, be it on the television, radio, across all the various platforms they can use because of their size and strength. There's also diversification and amalgamation happening, for example, you're starting to see carpet companies integrating with curtain companies to have greater offerings.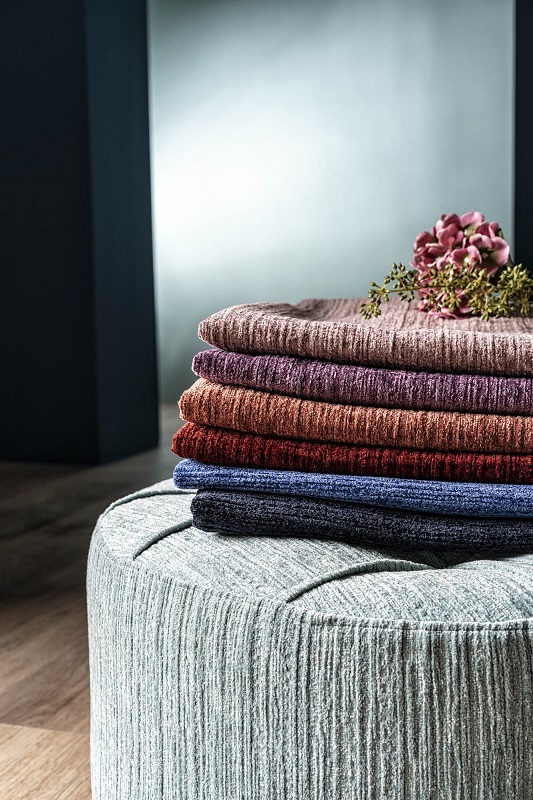 Tony: With your perspective on New Zealand, what seems to be the most popular window covering product in that market at present?
Jim: In both New Zealand and Australia we're finding that the double track systems with a sheer and a blockout lining, either plain or coloured blackout lining behind them, work extremely well because they're quite versatile. You have privacy cover for daytime and also either a night privacy and or darkening of the room. Many people actually use linings incorrectly, to block out the sun to keep the heat out, whereas really you need a sun shade to do that. But you can't stop people doing what they're doing and we're finding this system in now very popular.
Tony: Jim, which people have been your greatest influences in life and why?
Jim: Definitely my father. He had a substantial business in retail in ladies clothing and also manufacturing in the UK and I don't think he ever saw me play a game of footy, he was just working. I mean the man worked seven days a week, so a really hard worker. He came out of the war as a very young man and things in the UK weren't great but he eked out a living and became very successful. Being in East End of London, there were street markets almost everywhere and I worked with a lot of what I lovingly term 'barrow boys' in the street markets, which was an education in itself. There were a lot of 'likely lads' and of course it was very competitive. I think that sort of learning, that competitive nature, having to work extended hours to get things done, it's something that's always been an influence for me.
Jim: There were two markets, Petticoat Lane and Roman Road Market, both in East End London which is basically where I came from. And some of the stunts that used to go on in those markets, were so funny. As a boy of eight and nine growing up in the market with my dad I can tell you it was educational and funny.
Tony: The markets you are talking about, that would be like an episode of 'Only Fools and Horses' wouldn't it?
Jim: Honestly you wouldn't believe it. I mean everybody was having each other on, but we looked after each other too. In a street market there were a lot of thieves around nicking stuff and everyone keeping eyes out for each other. The East End was a tough place to be brought up in, but it was always good fun.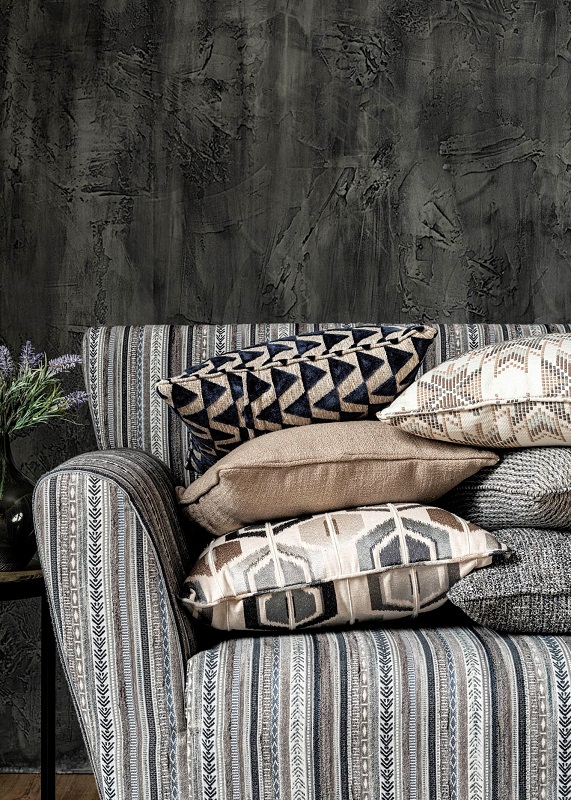 Tony: Charles Parsons was established in 1915; it has so much heritage. How does this affect the day to day operation of the organization?
Jim: I think if there's one word you would use it would be 'credibility'. Charles Parsons has such history in the industry, there's virtually nobody who doesn't know Charles Parsons. It's a very trusted brand, it's always been known for quality. Certainly we've been known for the fashion side in soft furnishings as Charles Parsons was originally apparel textiles, which was very strongly fashion driven. So that's always been something that Charles Parsons has been very focused on. I also think probably more than anything else the company has gained recognition for quality and very competitive price points. The Charles Parsons brand was never out of reach for most working people. With some prestigious brands, people look at them and admire them, but not many people can afford them. We are a great value for money brand that also offers that fashion element.
Tony: Jim, what does the future look like for you and Charles Parsons moving forward?
Jim: We're building on the resurgence of the Rowe brand. Rowe will sit just slightly above the Charles Parsons brand. There'll be a few more natural fibres, linens, a bit more contemporary design in what we do with Rowe. We've done a similar thing with our Rapee brands. We've brought in the Maison range which is just fabulous, designed by Lisa Robinson and her team in Sydney, who are very, very creative, very capable people. So we've got some new products, we know our place in the market, we'll just make sure we've got good stocks so that people can rely on what we do.
Tony: Have you missed the trade shows this year, which haven't been able to go ahead because of Coved 19?
Jim: Yes, it has been a problem. We did talk to one, which wanted do a virtual trade show, but our business is so tactile, people want to pick up something and feel it for texture, weight and softness, and how it's going to drape and so forth. I appreciated that architects and specifiers may be able to have Zoom meetings, but in soft furnishings, customers like to touch and see and chat. We are 'people people', that's how our business always has been. So this period has been a challenge and we are certainly looking forward to getting back to those personal interactions in the future.