Tony Cassar:
Geoff, thank you for being part of the WFA Ask the Expert series.
Geoff Turner:
My pleasure, Tony.
Tony Cassar:
Geoff, you've been in the industry for a long time. How long exactly?
Geoff Turner:
It's been about 30 years since I ventured into the window furnishing space. Prior to that, I'd been 10 years in the printing industry, and started life as a printing apprentice, and then after 10 years found myself in a production management role in the window furnishing industry. That was my first introduction into learning the joy of blinds, awnings, and window furnishings products; it was a company in Mornington (Victoria), which had manufacturing operations in Mornington and in Sydney.
Tony Cassar:
And what were your roles, Geoff?
Geoff Turner:
Looking after the production operations, and in both Victoria and Sydney, so that necessitated traveling back and forth between those two plants and making sure things were on track. It was a management role ensuring the quality and outputs were as they required.
Tony Cassar:
Your current business was long known as Contract Blinds. What made you change the name to Viewscape?
Geoff Turner:
Contract Blinds was originally founded in 1981, so it's our 40th Birthday this year. The name change was really about the business wanting to be more customer-focused and to move away from that contract-type, supply-centric branding. Part of that was also to create a brand name that could potentially be more consumer-facing. I think Contract Blinds sounds very much like a commercial arrangement that you're having with your clients, and our business has really tried to focus on forming more of a support relationship with customers. So we've ensured the branding and the service that we offer to customers is more than just a supply arrangement. Anybody can do a supply arrangement. I think it takes a lot more effort to form a business relationship with your customers. That's what we're really focused on and that necessitated us rethinking how we took that offer to the market. The rebranding was a big part of that.
Tony Cassar:
Can you talk us through a typical day in the life of Geoff Turner?
Geoff Turner:
The last three or four years have really been about trying to ensure that the structure and management team in the business is appropriate to take the business forward. So, I've actually been spending a lot of time mentoring and developing the team. A large part of my average day has been spent on oversight and making sure that the business and staff are really focusing on our strategic goals; also making sure that we're aligned to what our customers are looking for. It's easy for line management and staff to get sucked into day-to-day dramas and problems and challenges. It's my job to make sure that we deal with all of those things appropriately.
Tony Cassar:
So to take a line from The E Myth, they're working on the business rather than in the business.
Geoff Turner:
Yes, when you're a business owner or a senior manager in a business, it becomes difficult to keep your head out of the day-to-day activities. It's a vortex that you can fall into and never climb back out of unless you've got an appropriate team around you in whome you've got confidence. So that's been a big part of what I'm doing. We've also done a reasonable amount of recruiting over the last few years to find people suitable for senior positions to take the business forward and that's been fruitful as well. Other than that, over the last five years I've been a little bit more involved in the BMAA and that's also been interesting, trying to give back to the industry that we've been a part of for a while.
Tony Cassar:
What type of work have you been doing with the BMAA?
Geoff Turner:
The BMAA, as most of the readers of the magazine would know, has lately been focused on its strategic direction. A fair bit of time has been put into strategic planning about what the future might hold for the industry and how the BMAA can support that. This planning was done in terms of thinking about how the association might better support the industry and its broader member base. It's a bit of a reality check about what the industry looks like now versus what it looked like 10, 15, or 20 years ago. Unfortunately, some of those strategic plan implementations were put on hold because of Covid-19. I think people are chafing at the bit to get stuck into the changes.
Tony Cassar:
Geoff, what would be your greatest achievements throughout your career?
Geoff Turner:
One of the challenges I have is never being really satisfied with the status quo. So, I'm always looking to continue to develop things I'm, either working on or working in. And I'd probably push myself and continue to push the business forward. Achieving and continuing to achieve the sort of business growth we have had and meet customer needs is something that I'm very focused on. And when you tick off those goals, you just create a new set and start ticking them off. The challenge is always, when you're reaching a goal, make sure you spend enough time celebrating and then start moving forward.
In terms of Viewscape, one of the biggest achievements has been the rebranding and transforming the business into what it is today. The sales performance of the company is fabulous, but as much as anything, being able to support 140 employees in a manufacturing business in Australia is an achievement, and being competitive with the onslaught of imports that are available into the market at extremely cheap prices is another.
So I think overall it's managing to prosper and develop enough value around the business offering that customer can see that, and want to be a part of it. Having a manufacturing business in Australia is hard. Having a successful manufacturing business in Australia is even harder.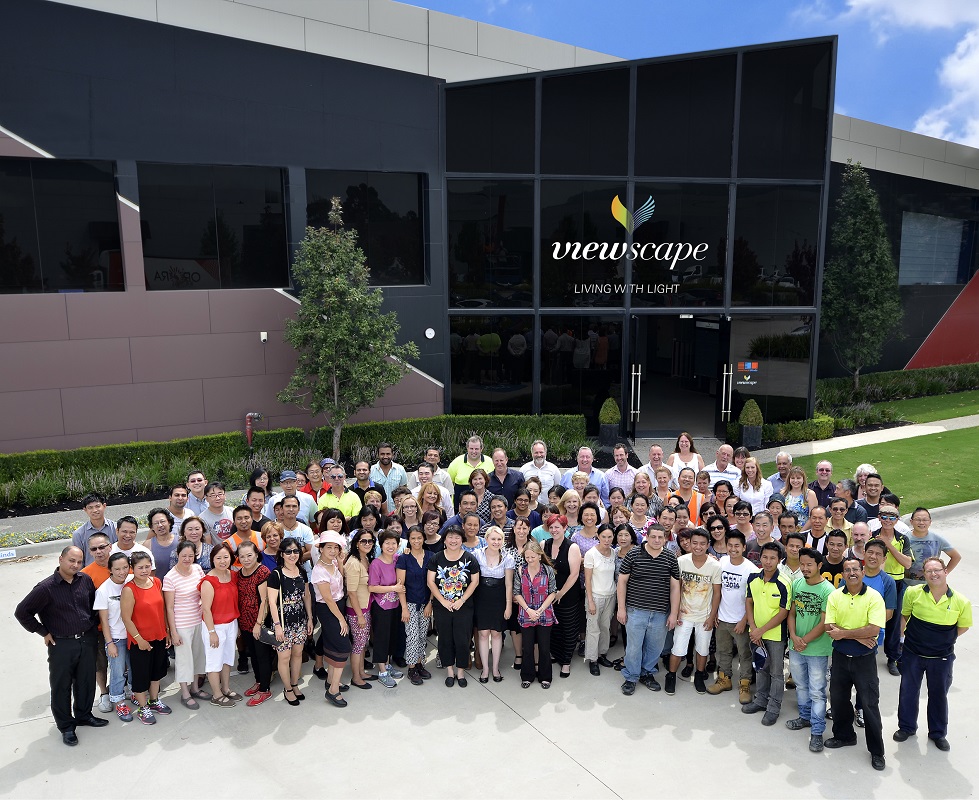 Tony Cassar:
What strategies have you put in place to combat the imports and the pricing of those imports?
Geoff Turner:
We are very aware of the competition that we face from offshore, and we're constantly competing against that. So, we have to ensure that we are constantly looking for ways to improve productivity. Viewscape wouldn't be the cheapest manufacturer in the market, but we certainly believe that value is more than just price. And if we can align our values with the values of our customers, and they're able to see and appreciate the value in terms of service, quality, lead times then we can form very good business relationships with them. That's something that it's pretty hard for overseas suppliers to replicate. It's also fair to say that we were able to offer a broader product range, and fabric offerings. This significantly helps differentiate us from some of those overseas offers.
Tony Cassar:
And speed and service would be at the top of the list?
Geoff Turner:
Yes, speed, service and quality and just being easy to deal with. It's challenging when you're making custom-made products. And they're predominantly all handmade, and every single one of the products that go through the factory every single day is made by the people on the factory floor, who put their blood, sweat, and tears into it as well. Making sure that every one of those items goes out the door, and gets delivered on time, is challenging, but it's what we do.
Tony Cassar:
Geoff, I personally dealt with Viewscape over the years, I've always found you and your team to be extremely professional. What strategies do you employ to create and continue such a great culture? Don't be shy to talk about yourself.
Geoff Turner:
Thank you, Tony. It's how I think I really want to be and very proud of the way that the business works. And I suppose any business owner and leader can't help but put their stamp and their values into that business. And when we're having our weekly management meetings, or when issues crop up in the business, it's important that people understand what the values of the business are, and what my values are, and make sure that that is represented well in the way that we deal with people.
Tony Cassar:
You mentioned you have 140 team members?
Geoff Turner:
Yes.
Tony Cassar:
How have you coped during this pandemic and are there any strategies that you can share with us?
Geoff Turner:
It's fair to say the last 12 months or so has been pretty challenging for everybody. I think it's been even more challenging for people in Melbourne, especially with quite a number of lockdowns, including the one that we have just had. We've been quite lucky in that, to a large extent, we've managed to keep the business open. It's been positive for staff that they've been able to keep their jobs and keep busy. It's during times like this when you're talking to the staff about the fact that we'll be able to keep the doors open you can see that they are visibly excited, happy and pleased to be able to continue to work during this time to support their families.
A lot of the people in the factory and especially a lot of the people on the factory floor, are working at least one or two jobs to support families, a lot of them are new to the country. And they're extremely hardworking, and they're very grateful when we can continue to push through. Meeting all the various government requirements for Covid-safe plans and working in an appropriate manner has been challenging. But it's also fair to say that there have been high levels of anxiety through that period when you're running a business and the lack of assurance around what's going to happen tomorrow. But we've got through it.
Tony Cassar:
How are you finding the supply chain?
Geoff Turner:
The supply chain is quite challenging. At the moment, it's fair to say that a lot of our raw material supply chain, especially from overseas, has really been disrupted since early last year, and hasn't recovered in some cases.
We are carrying a significant amount of additional stock to offset some of those supply chain issues. And in addition to the stock that we're probably carrying, we've also got a significant amount of additional stock on the water. Freight is taking a lot longer. Whether it be from places like Turkey, or Europe, or Asia, it's still taking an enormous amount of time, and a lot of the factories overseas have been extremely busy. So, the lead times have pushed out as well. Viewscape has been lucky because I've been able to put money back into stock, which has meant that we can continue to supply people. I don't necessarily like tying up cash in stock but at the moment, if you want to provide service, that's what you've got to do. I don't see that situation probably changing for another 12 months.
Tony Cassar:
What does the future look like for yourself and Viewscape in the window covering industry?
Geoff Turner:
Tony, where do you want me to start? I think for myself, it's probably more of the same. I have recently finished a new strategic plan with the team. And we'll be pushing forward with that over the next few years. That should prove to be quite exciting. And obviously, I'll be heavily involved in rolling out that plan.
Tony Cassar:
Do you do that in your premises? Or do you go off-site and do those types of strategic planning sessions.
Geoff Turner:
In this particular case, we've done this over about four or five months in-house. My focus will be on making sure that we roll that out, continuing to develop the team, and ensure that there's probably less reliance on Geoff Turner's oversight into the future. The business will continue to grow and in terms of the people that I've now got in place in the business, I've got full confidence that they can manage the day to day and longer-term demands of the business and keep it moving forward.
The window furnishings industry will continue to prosper. I think the retailers and manufacturers in the industry are all very hard-working and always find a way to make things work, even in difficult trading climates like we're seeing at the moment. I don't see that changing. We certainly see consolidation going on and dealing with such a broad range of customers, we can certainly see that where there's clear strategy and business focus that those businesses have always continued to do well, even in difficult times.
Tony Cassar:
How many blinds a day can you manufacture?
Geoff Turner:
We do about 1000 or so.
Tony Cassar:
Are there any new products on the horizon Geoff?
Geoff Turner:
New product development at the moment is primarily focused around fabrics. Whilst there are always small incremental changes with some of the hardware systems, we're seeing some great development and have for quite some years around fabrics. We continue to look at new fabrics that are available and new fabrics that are coming onto the market to make sure we've got contemporary offerings for our customers.
We can certainly see that trends are changing trends as they always do. We're a manufacturer that can use a significant amount of fabric and where we can, we try and now source that in bulk and have container loads of those fabrics coming in on a fairly regular basis. But I'm not really in the fabrics business, I'm in the fabrication business so we have to ensure that we've got a fairly strong supply chain and sourcing component to the business, which is something that we've put a lot of effort into over the last year or two.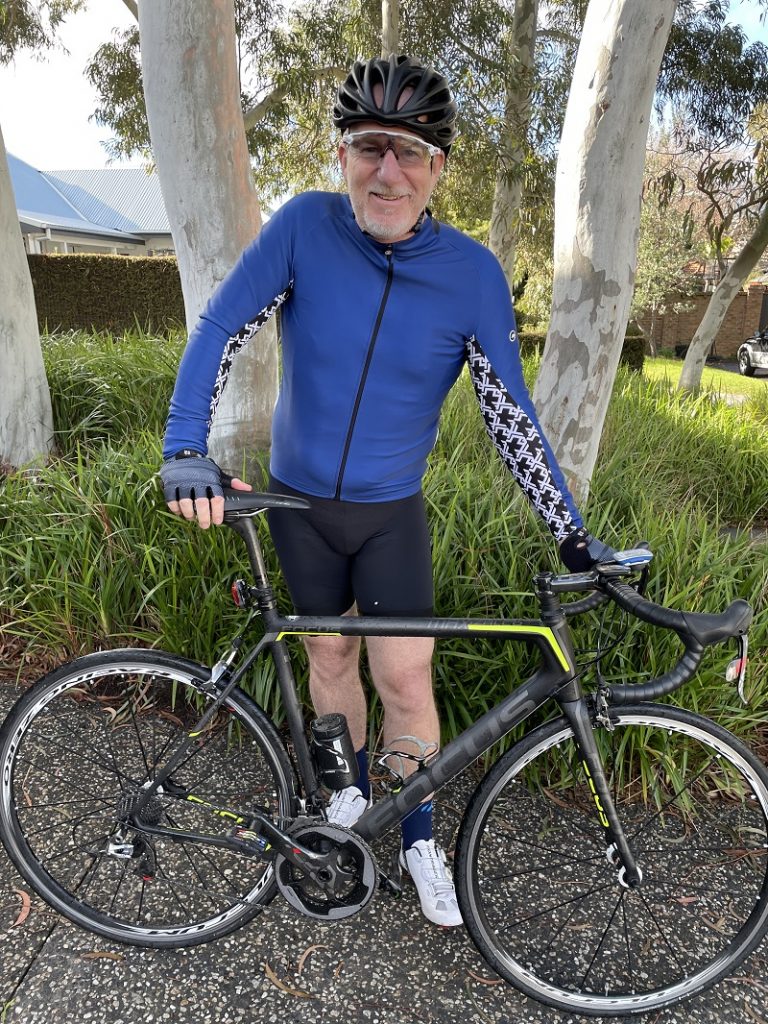 Tony Cassar:
Geoff, which people have been the greatest influences in your life and why?
Geoff Turner:
I think I tend to take little snippets of lots of different people to be honest. You can recognise attributes that people have, whether it be people that you deal with or people that might be in a more prominent public role, and you take those on board, I think, so I wouldn't say there's any particular person. I think it's an amalgamation of a lot of influences.
My dad was extremely handy, practical, and could solve problems. I think I've inherited a lot of that from him. Which I think no matter what I've done through my life has stood me in pretty good stead because if I turn my hand to it, I can pretty well do it. I think that's important, having a crack at everything, going out there and trying to get things done.
Tony Cassar:
What are you reading at the moment?
Geoff Turner:
I am reading a book on share trading, to try and improve my share performance, which I'm happy to say has been doing fairly well.
Tony Cassar:
What are your passions outside work, Geoff?
Geoff Turner:
I have been a cyclist for probably the last 10 years or so and I really enjoy it, except for times when I've been run over by cars and broken a few bones, but other than that, it's generally been quite fun and a great way to get out with friends. And like most cyclists, we probably enjoy catching up with our mates over coffee at the end of the ride as much as anything. And it's great that camaraderie that you get from any opportunity to get together with people that you share some common enjoyment with.
Tony Cassar:
You've advertised for some time in Window Furnishings Australia magazine. How do you gauge success?
Geoff Turner:
We have quite a data-driven business. So, we have quite a number of analytics that we look at on a daily, weekly, or monthly basis. And we can certainly see what is working and what isn't working, whether it be through marketing or initiatives that we're rolling out through our business development managers. So that's probably our first port of call when it comes to doing that sort of analysis of the magazine's performance. I think it's important to have good metrics available to you so you can measure outcomes, and also measure improvement or otherwise from initiatives that you're implementing in the business.
Tony Cassar:
And what are the marketing strategies do you have in place?
Geoff Turner:
We have most of our focus around the relationship that our sales team has with our customer groups. And it's fair to say that recently, we've been having quite a bit of internal discussion about moving out of Covid-19, and what marketing might look like for viewscape moving into next year. We still think there's a big opportunity for the business around developing additional marketing channels. That's something that we're giving a fair bit of thought to at the moment.
Tony Cassar:
Geoff, I'd like to thank you for your time, and for joining us. We greatly appreciate your time and all that you've shared with us.
Geoff Turner:
My pleasure Tony.