When Canberra architectural firm Davenport-Campbell Canberra contacted Norman Australia looking for a unique solution for its client KPMG in Canberra, Norman Australia was able to assist. The company was already aware of Retail Partner BMAC Window Furnishings, which had previously worked on the same building. BMAC was briefed and subsequently contacted the architect.
A trusted Norman Retail Partner with an association spanning over nine years, BMAC was well positioned to take on the project.
BMAC Director Ben McCallum confirms he believes implicitly in Norman's product.
"When we first started the business, Norman was a brand that stood out from its competitors," he says. "It had not got involved in a race to the bottom selling cheaper and cheaper products and had a reputation for consistent quality".
The project's key challenge was the requirement for an architect grade solution entailing shutters between glass, meaning future access would be limited. BMAC worked with the architectural team at Davenport-Campbell to come up with a solution that not only solved that client's challenge, but also comprised a trouble free rechargeable motorised shutter.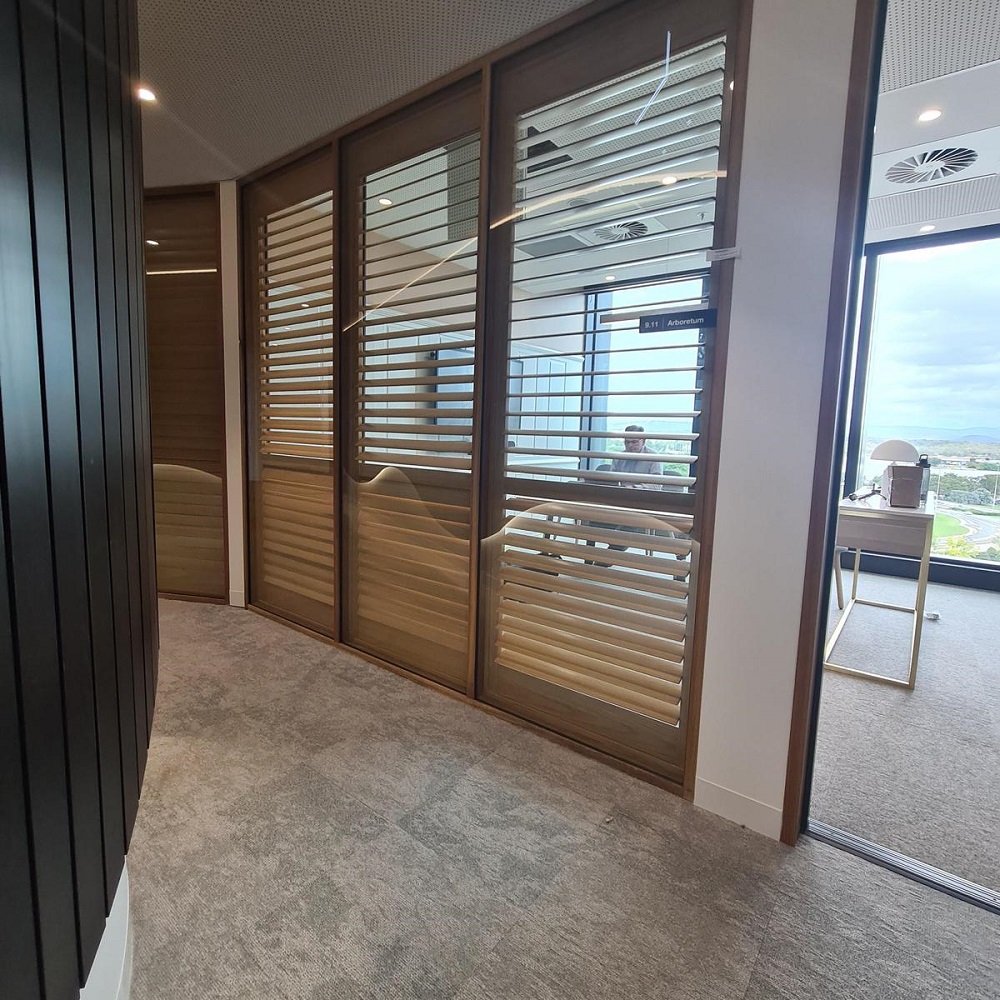 "At BMAC we wanted to avoid getting a call a few months later and needing to go back to site to replace failed motors or carry out additional servicing," says McCallum.
The result was the selection of Norman's PerfectTilt system, aligned with the project's specification that called for natural wood shutters, which could be automated and would be fitted between glass.
The key concept was for meeting rooms in the building to be transformed into private spaces by the flick of a switch. Norman Normandy shutters featuring inbuilt InvisibleTilt mechanism meant there would be no external screw connections to the louvres, which would also be operated using PerfectTilt shutter motorisation.
"While the PerfectTilt motorisation has an inbuilt solar panel, these panels were being fitted internally so would not get a lot of natural light. BMAC have an inhouse electrician and came up with a solution to wire the motors to chargers that operate on one switch."
The project had some unique requirements; ordering window furnishings before frames or openings were installed but due to time constraints, BMAC had to coordinate with the builder to make the opening size to suit the shutters. The shutter lead time was six weeks and the opening had to be ready for when the shutters arrived.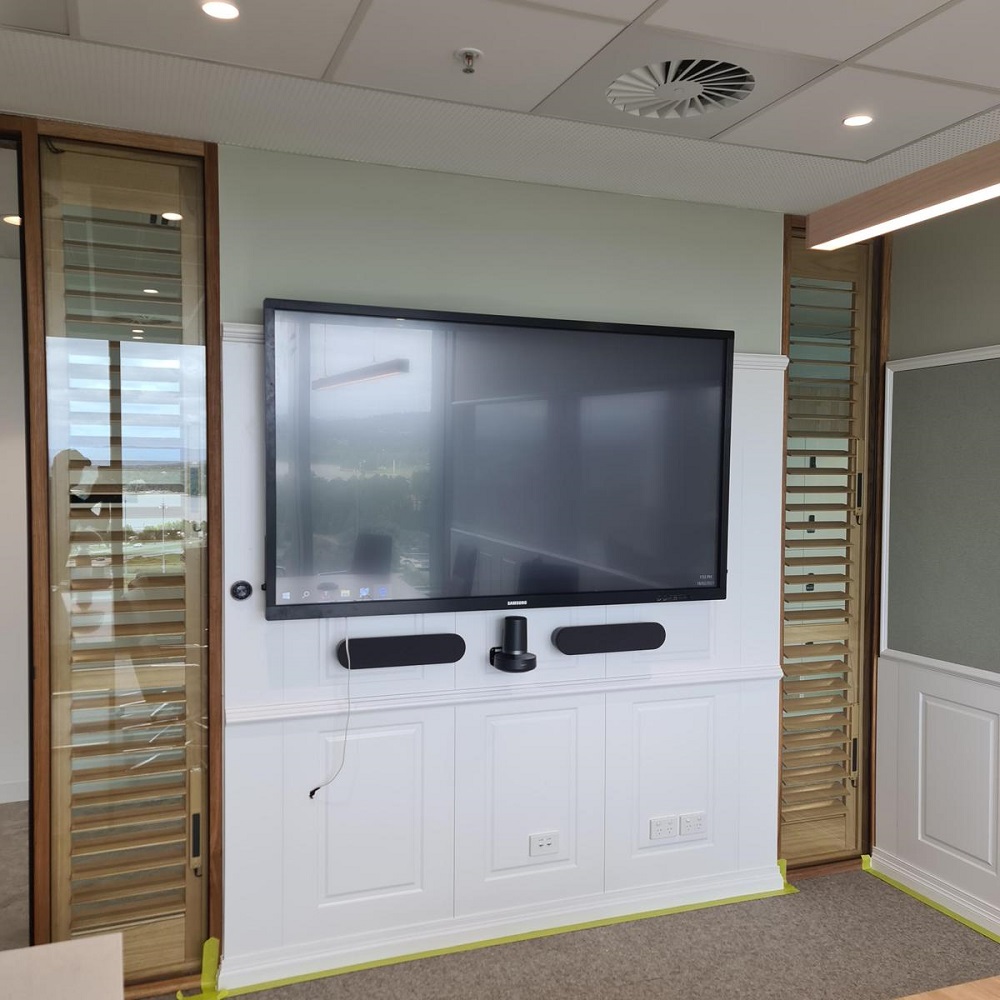 "The other challenge was matching the shutter colour to the frame. One option that was explored was using Norman's colour matching service but once again due to time constraints it was decided to match the frames to a standard Norman stain colour."
"The shutters arrived on time and as the motors were able to be specified on order which channels they operated on, it saved a lot of time on site programming, even down to which banks of louvres are designated to groups or channels could be specified."
"Installation was finalised over two days and was completed with a day to spare, before the second pane of glass needed to be installed to encase the shutters. Importantly the project was completed on schedule and before hand over."
Norman Australia concludes that despite the complexities of the project, an invaluable solution was found thanks to high quality product and collaborative input.
"This type of project shows that you need to manage several factors for success: A vision from the architect who can articulate that vision; a business who can understand the vision, project manage effectively and make it possible, and most importantly a reliable quality product and supplier."